Vietnam is well known for its beautiful mountains and clear beaches and stunning bays. However when it comes to architecture Vietnam can also offer a wide variety of it. From ancient temples to modern skyscrapers Vietnam has it all.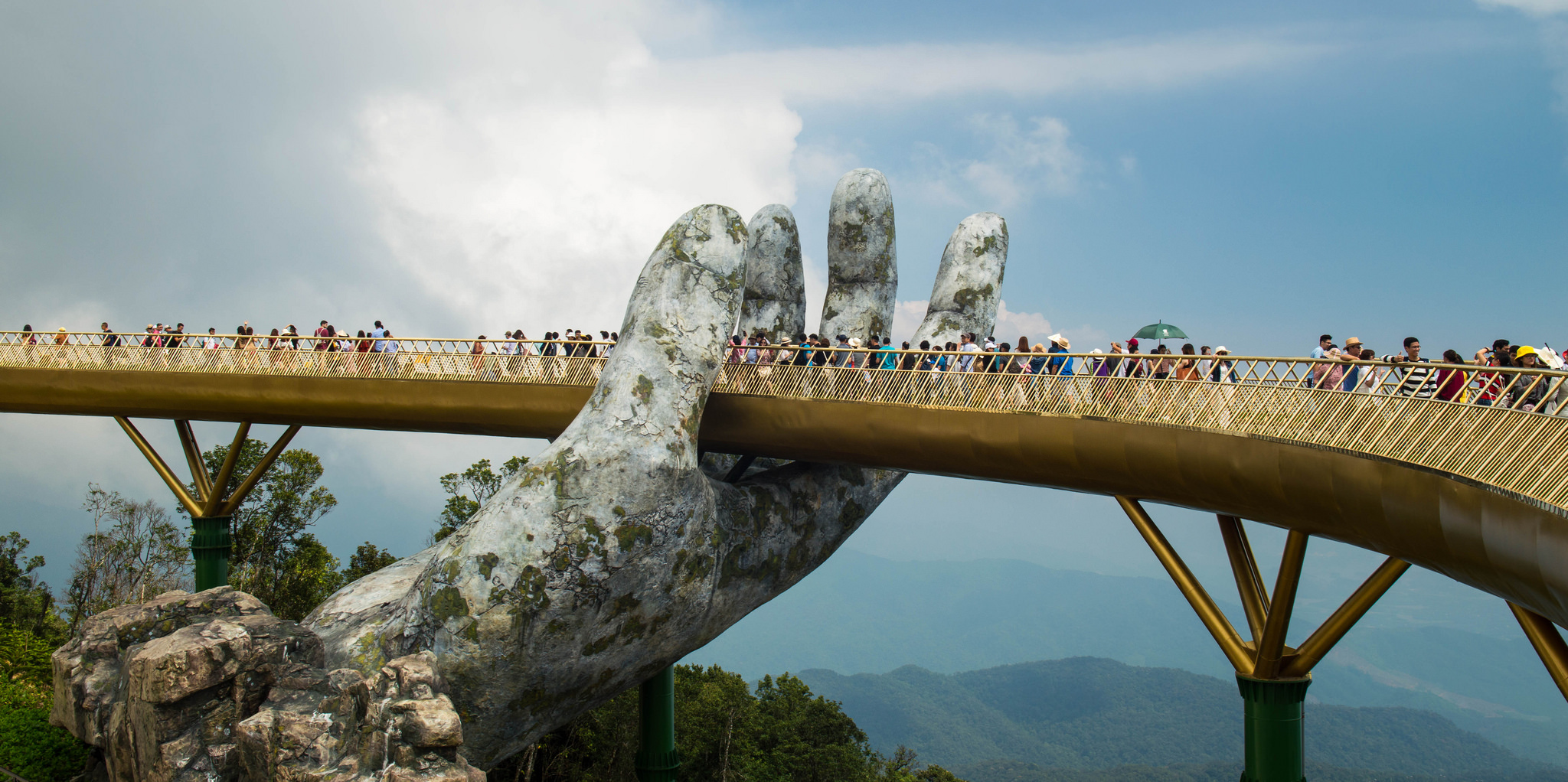 Situated on the top of the Da Nang mountain is the Golden Bridge and it was built in the spring of 2018. The Golden Bridge stands 4639 feet above sea level and is 150 meters long and 3 meters wide. The Golden Bridge itself is about 150 meters high, and it has eight arches.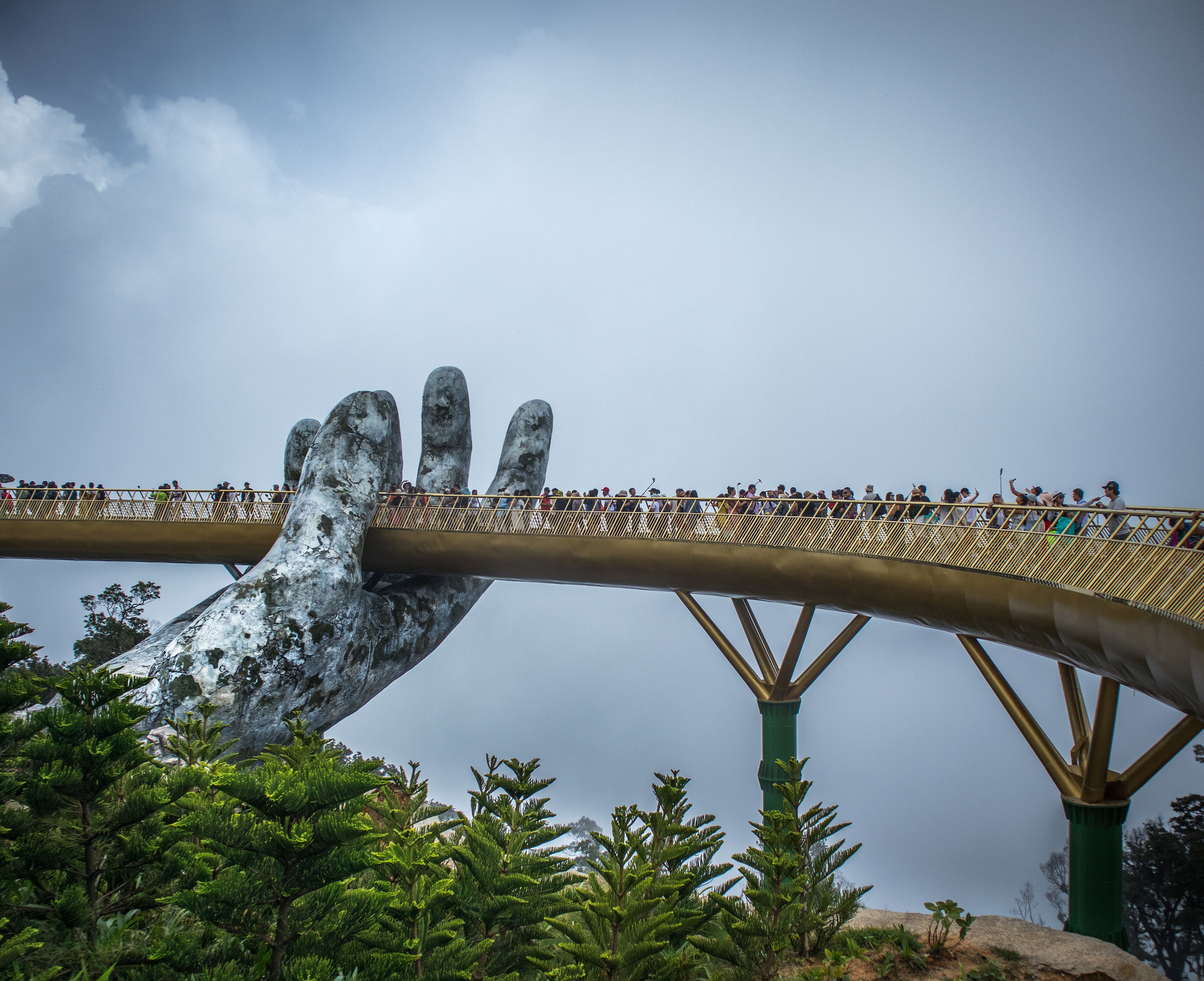 What makes the Golden Bridge in Vietnam so different is that it is supported by two columns that are huge hands. These hands appear to be made out of stone, but in fact, they have a steel frame. They have been designed to look like they have been on the mountain since ancient times and are overgrown with plants and moss.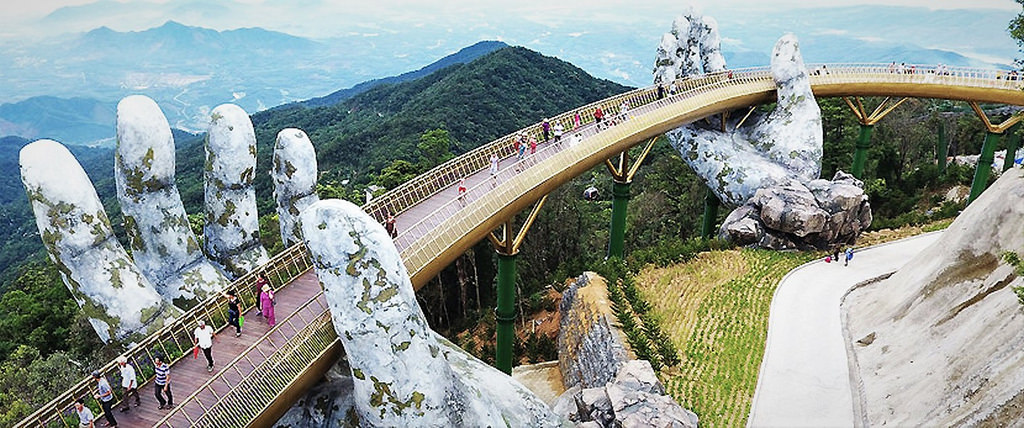 The Golden Bridge is surrounded in lush greenery and stunning gardens. Because this bridge is on top of the Da Nang mountain the temperature is a lot cooler.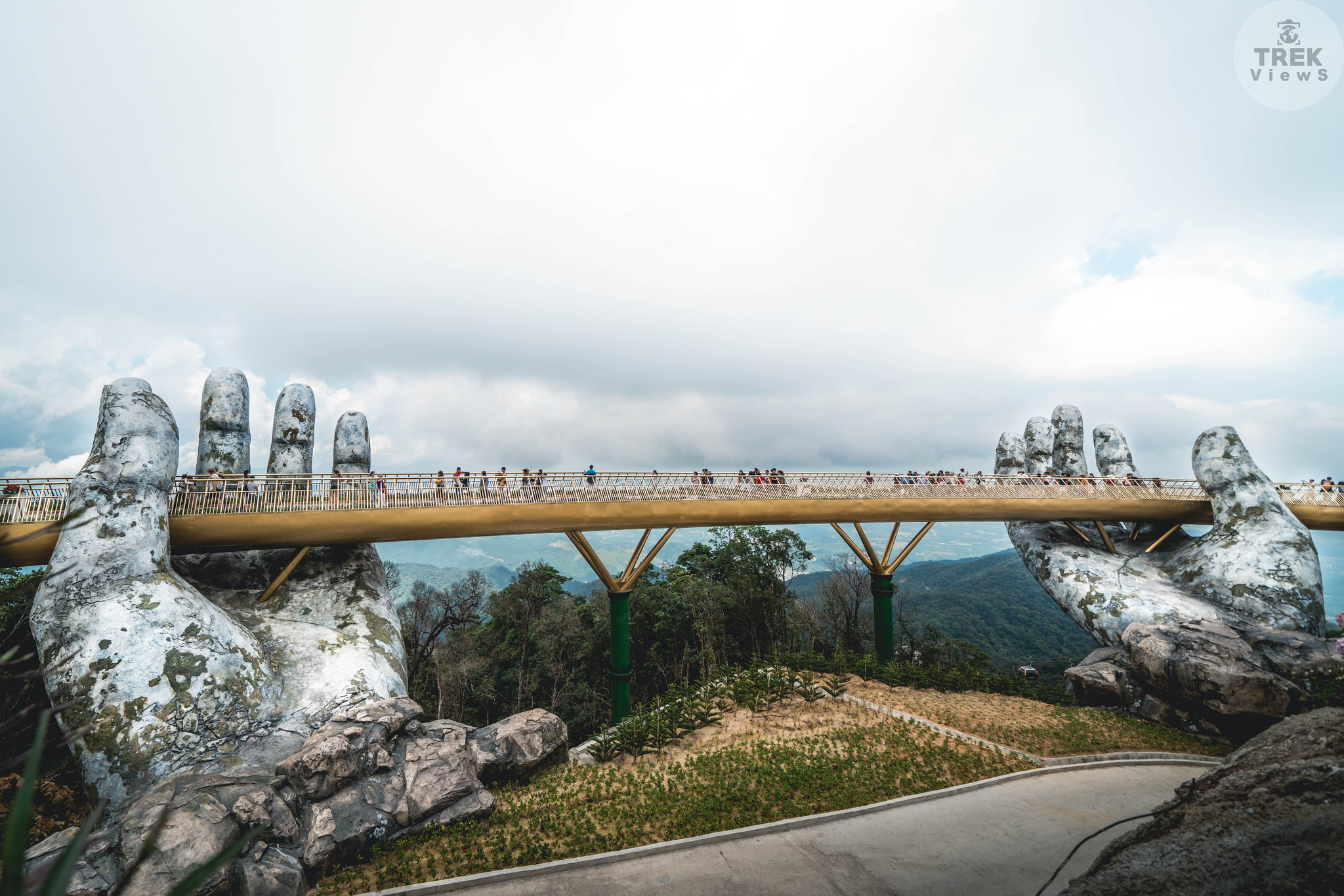 There are cable cars which can take you to the top of the mountain, and this provides you with breathtaking views.