Bath City is renowned for its history, architecture and culture, but it also has many other exciting things to offer. From nature walks to Bath international Music festival, there's something for everyone, and there are so many things to do in Bath that we have decided to show you some of the best things to do in Bath!
Bath is a beautiful city in the United Kingdom. Bath city centre has been well known for centuries because of its hot springs, once believed to have healing properties. It's still a major tourist attraction today, and people come from all over the world to visit Bath and experience its many attractions.
The Romans first came to Bath in 55AD when they built a temple dedicated to Minerva, goddess of wisdom and war strategy. They named it Aquae Sulis after the natural mineral springs that bubbled up into pools around the site. In fact, "Bath" comes from an Old English word meaning "the place where water bubbles up".
In the 18th and 19th centuries, Bath was a trendy place for holidays because it had many attractions, including grand houses to visit, tea shops, theatres and shopping arcades. Bath was also a great place to retire as plenty of people were selling curative waters from the mineral springs. Many people believed that drinking or bathing in mineral water could cure a range of medical conditions in those days.
By the 19th century, Bath was very popular and was visited by King George III. In 1801, it had a population of 8000 people. Once the railway reached Bath in 1840, more tourists came and enjoyed the wonderful Bath city centre.
Our Top Things To Do In Bath
The Bath Skyline Walk
The Bath Skyline walk is a circular route that gives views of the ancient city of Bath in England and is owned and maintained by The National Trust and one of things to do in Bath when the weather is good.
The Bath Skyline walk starts on high ground to the east of Bath's city centre, a World Heritage Site offering spectacular views of the city and its structures. It is 6 miles (10 kilometres) long. The trip goes through or near several notable sites, including Bathwick Hill, Prior Park Landscape Garden, Bathampton Down, Smallcombe Cemetery, Richens Orchard, Bathampton Woods, and Sham Castle. The Iron Age fort on Little Solsbury Hill may also be seen from the route. A portion of the trail has been modified to allow wheelchairs access.
Bath Skyline Parkrun takes place on the route that begins near Prior Park Landscape Garden and continues through Bath's iconic Royal Crescent. The route is kept clear of undergrowth and obstructions to ensure that it does not become overgrown. There are guided walks, forest schools, and seasonal activities available. In the woods of Claverton Down, there is a kids' play area.
The Beautiful Roman Baths
I dont think you can go to Bath without expericencing a Roman Bath so this is a must for things to do in Bath.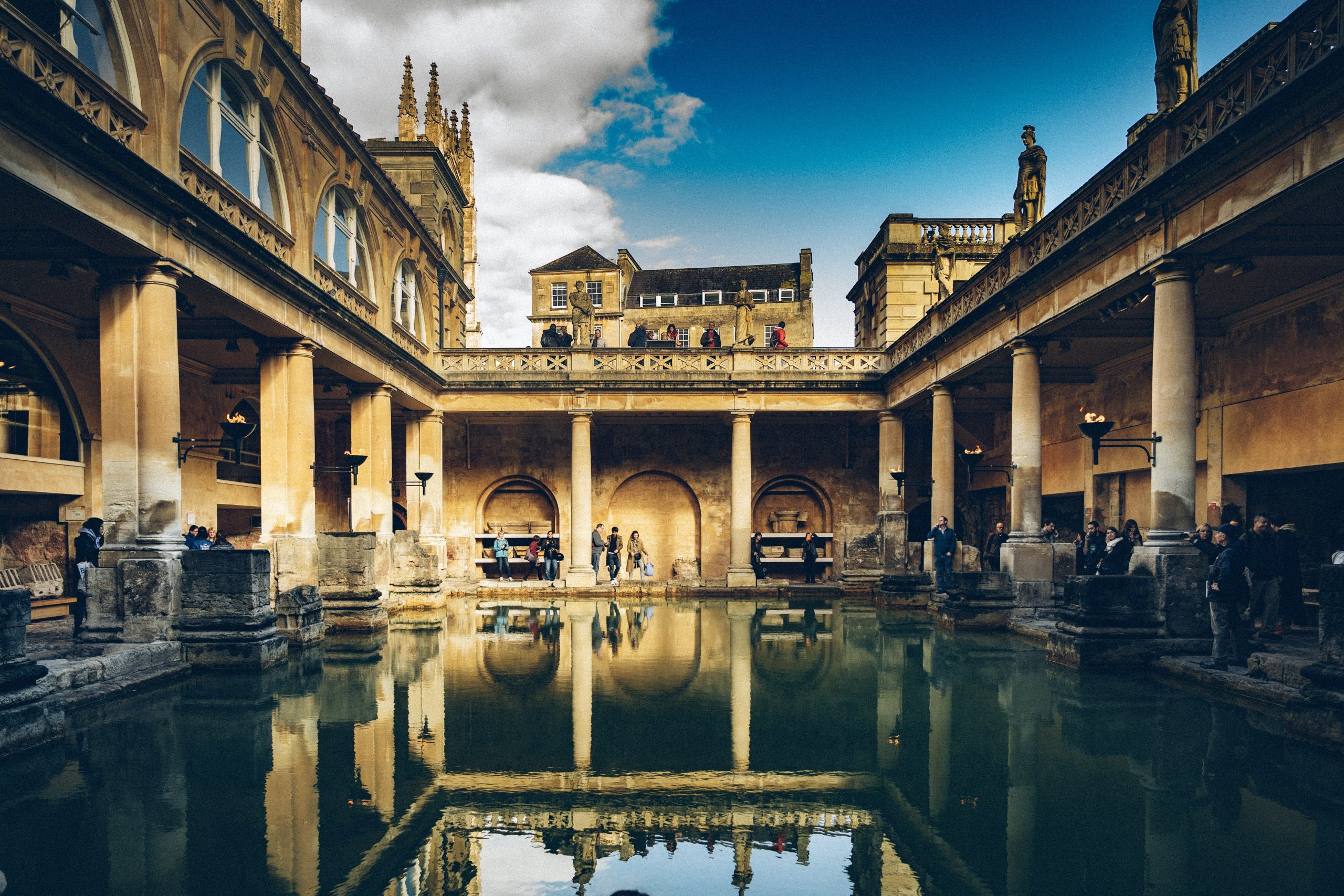 The Roman Baths are one of the most popular and iconic tourist attractions in Bath city centre that you need to go and see when you visit Bath. They are stunning, and words and pictures do not give the Roman Baths the justice they deserve.
Bath city was founded by the Romans in c. 43 A.D., who built the bath complex on the site of a cold spring with water that emerges at 43 °C. The baths date back to at least 70 A.D. and served as a public centre for bathing, socializing, performing rituals and even entertainment. The baths were rediscovered in 1799 by accident when workmen hit a lead pipe while digging a trench for the River Avon.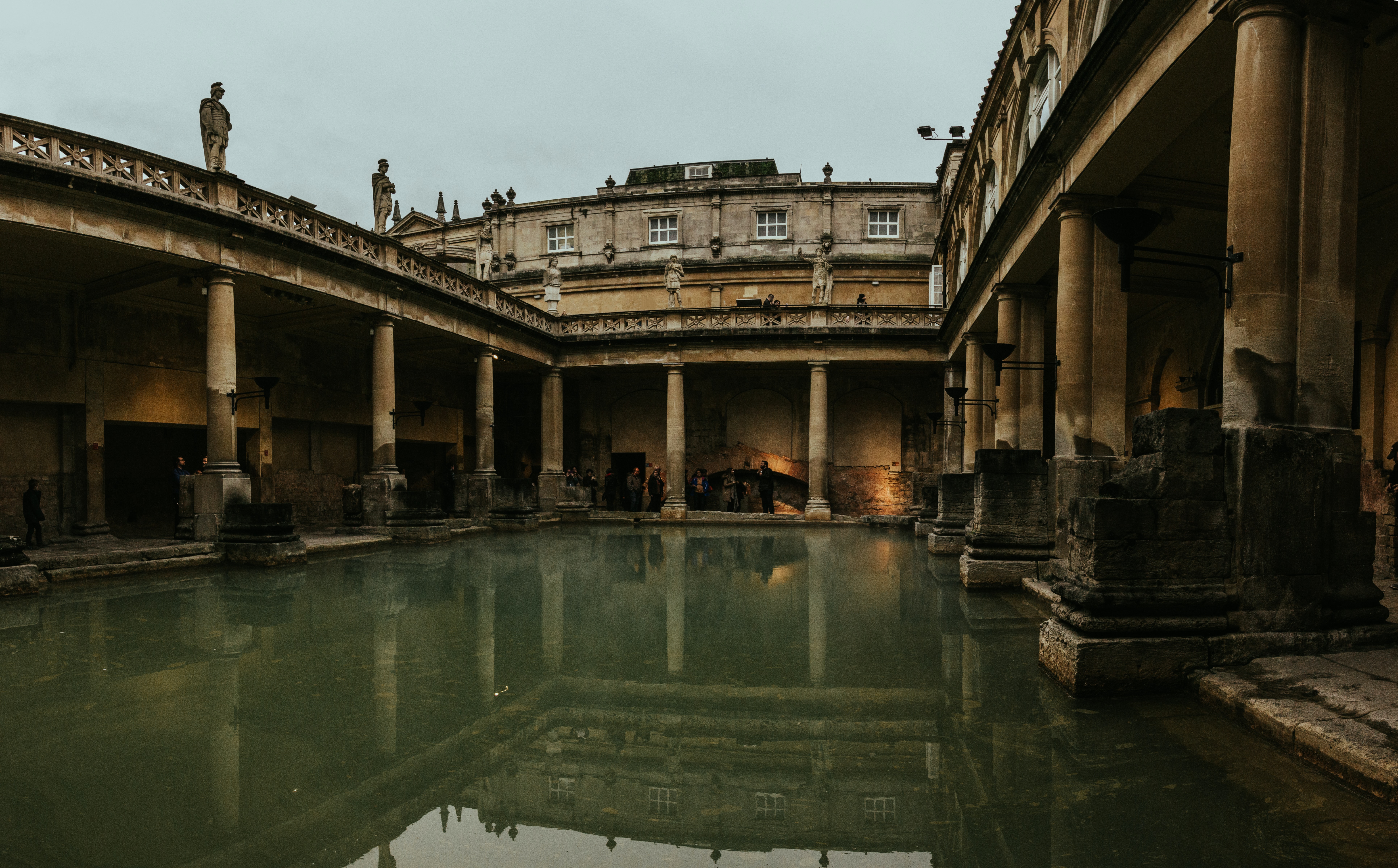 From 1892 to 1984, the Roman Baths were managed by the local council, but since 1985 they have been run by a charitable trust. Visitors to the baths experience an immersive journey through 2000 years of history, beginning in the changing room where they can see Roman-era artefacts found on-site and then moving into what remains of two of four bath chambers. Visitors are treated to a sense of the luxurious lifestyle enjoyed by the Romans as they watch costumed actors portraying that era's social norms.
Bath's Georgian Roots: Royal Crescent
One of the things to do in Bath is the well-known sights, the Royal Crescent, was created between 1767 and 1775 by John Wood the Younger.
The centrepiece of this magnificent estate is a stunning lawn that overlooks Royal Victoria Park and wraps around 30 Grade I Listed terrace properties in a sweeping crescent. It's unquestionably one of the most outstanding examples of Georgian architecture in the United Kingdom.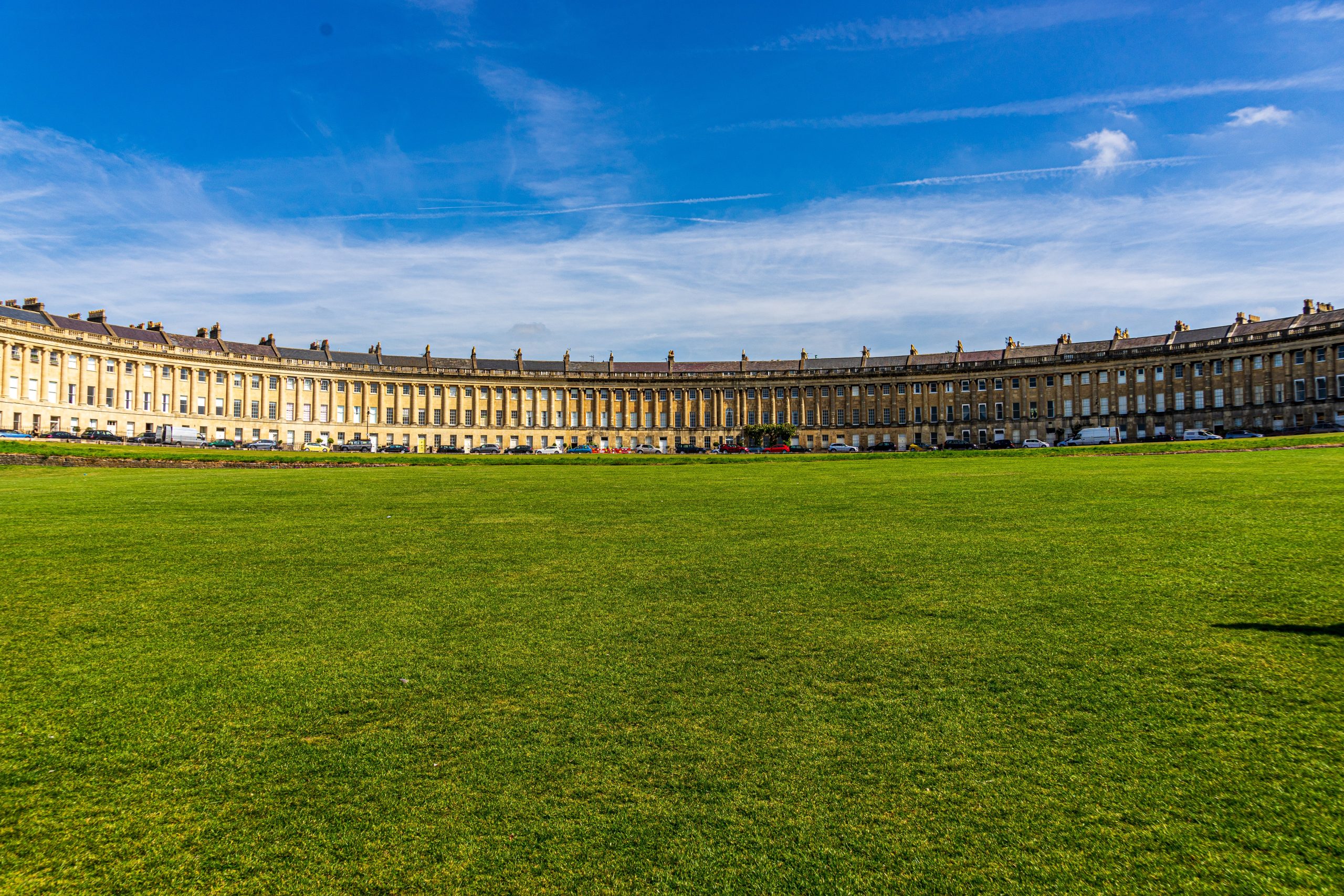 The 500-foot-long crescent has a magnificent ha-ha, which was built to keep grazing animals out of the more formal areas of the garden. Since its construction, many famous and influential people have lived or stayed in the Royal Crescent, and several are honoured with engraved plaques attached to specific properties.
Today, the five-star The Royal Crescent Hotel and Spa, a luxurious haven of elegance and tranquillity, a museum of Georgian life at No. 1 Royal Crescent, and private houses are all located on the premises.
The Royal Crescent is a well-known filming location in Bath city centre, as it was the backdrop for many movies and historical dramas. Jane Austen's Persuasion included numerous shots filmed at the Royal Crescent and in 2008's The Duchess, which starred Keira Knightley.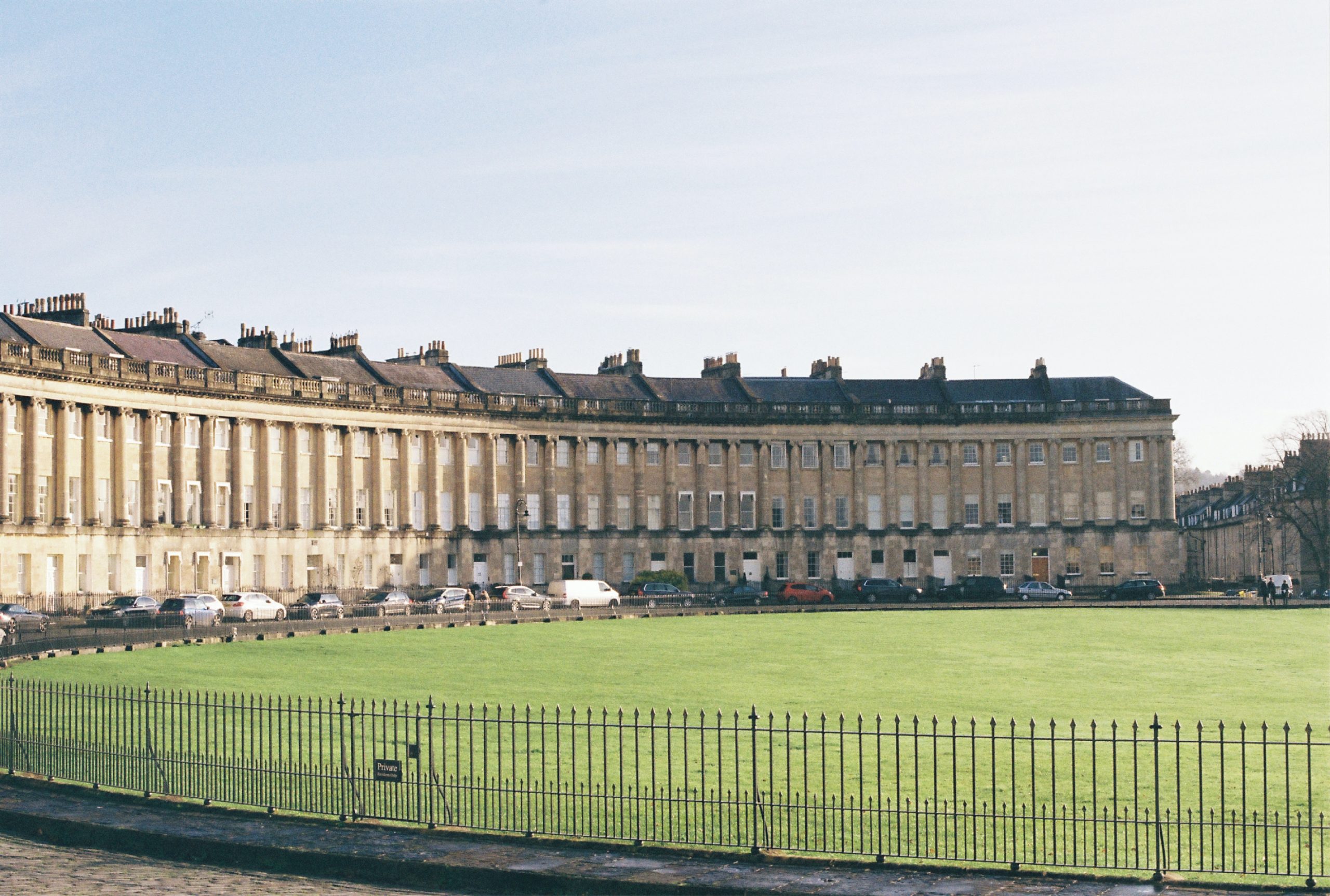 However, the Crescent's most divisive period occurred in the 1970s, when Miss Annabel Wellesley-Colley of No. 22 painted her front door yellow instead of white, an act that many people found offensive.
Before it was eventually decided that the door could remain yellow, Ms Wellesley-Colley had to battle two enforcement orders from Bath City Council and a public hearing.
Bath's Georgian roots can be seen in its mostly 18th-century architecture and the Royal Crescent, a row of stately townhouses that were built during that period. The development of the Royal Crescent and its counterparts, Parade and Lansdowne Circus, took 50 years to complete and required a substantial investment by John Wood (the Elder), one of Bath's most prolific architects.
The Royal Crescent is one of the best things to do in Bath as it is iconic and always makes a great photo no matter what the weather is doing.
Bath Abbey
Bath Abbey, also known as The Church of Saint Peter and Saint Paul, is a Church of England parish church in Bath, Somerset. It is one of the largest and best-preserved examples of Perpendicular Gothic architecture in the world. The current church was built in phases by numerous architects, starting with St. Osmund in the twelfth century, and is currently designated as a Grade I listed building by English Heritage. It has the tallest nave and overall roof in England.
The church was founded as a cathedral and monastery in 1499 when Ralph Allen promoted a plan to replace the old cathedral. The Allen Foundation was dissolved in 1539, and the monastery ceased to exist, but the church continued as a parish church with two prebends and four vicars choral, one of which is the chaplain to the bishop. The church's tower is noted for its architectural features and is a distinctive landmark in the city of Bath, along with the Roman Baths.
Bath Abbey is a stunning building, and if you are in love with architecture, then this has to be on your list things to do in Bath when visit.
Pulteney Bridge
The Pulteney Bridge was built by Thomas Pulteney in 1772. Its design, which was complete during the Georgian period, is a dressed-stone bridge with three segmental arches. The bridge crosses the River Avon, and the bridge's design was meant to convey a classical elegance. Today, Pulteney Bridge is a part of the local tourism industry. The bridge attracts tourists because it is both historically significant and incredibly scenic. It also offers excellent views over the River Avon.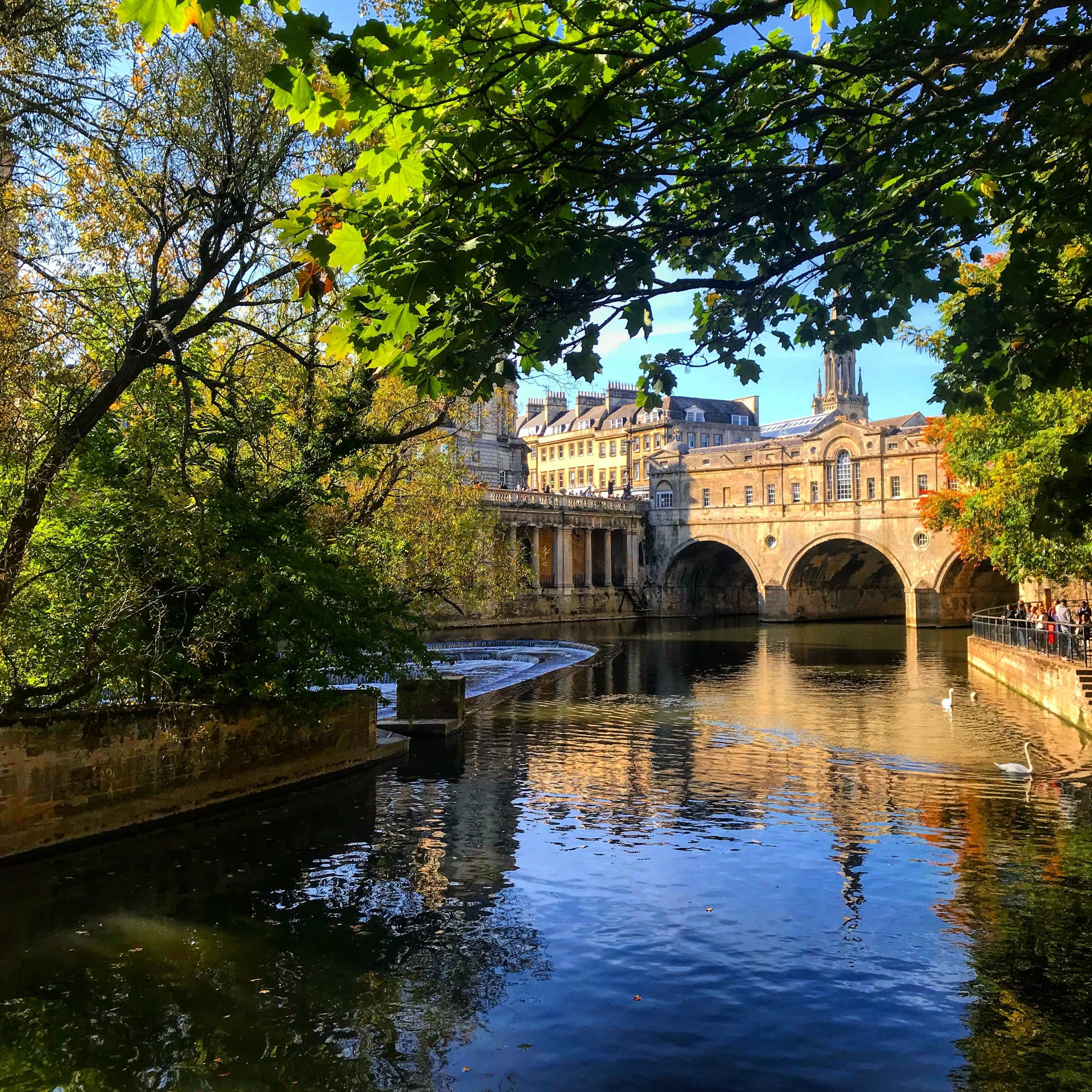 This is one of Bath's best-known landmarks, and it's located in the centre of the city on Newbridge Street. It has become famous for its elegant design, and it became nationally recognized in 2001 when it was named one of England's 'most picturesque bridges'.
If you want to get a selfie that will make your instagram pop you need to make sure that Pulteney Bring is on your things to do in Bath list.
Thermae Bath Spa
Thermae Bath Spa is a spa in Bath, England. The spa has been open since 1998, and it operates a small hydrotherapy pool. The spa is located in the 19th-century building complex of Baths and Pump Rooms. The name Thermae comes from a Roman bath built around 60 A.D. on the site.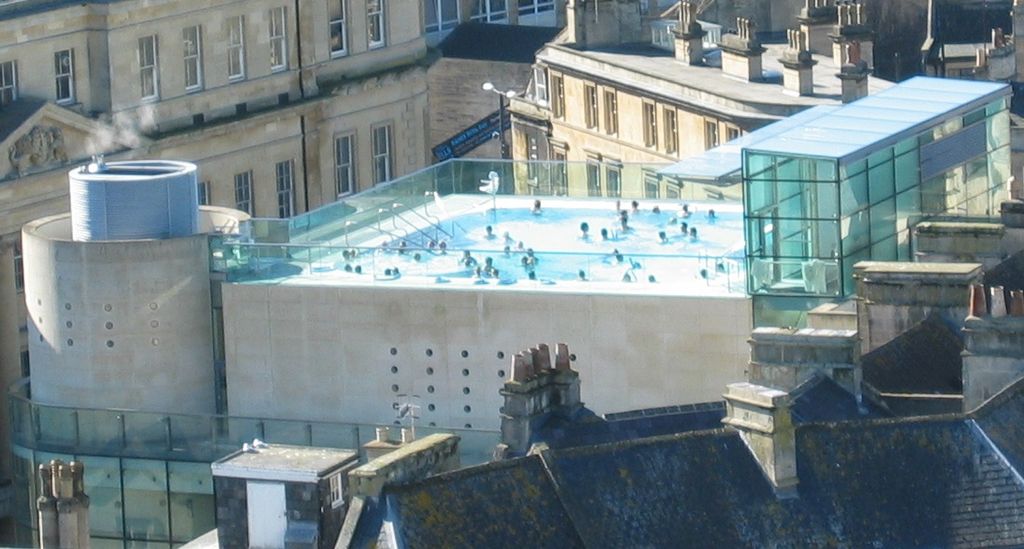 Thermae Bath Spa has won several awards, including:
Condé Nast Johansens' Best U.K. Detox and Wellbeing Resort' 2012, 2013 and 2014
TripAdvisor/Travellers Choice Awards 2012, 2013 and 2014
Traveller's Digest Best for Britain Award as part of the Traveller's Choice Destinations 2015
All this warrants a visit to some superb spa facilities. Attractions at Thermae include:
The warm thermal waters – You can relax in water filled with naturally occurring salts and minerals. This is an excellent treatment if you suffer from skin complaints or respiratory problems. It can also be beneficial when it comes to treating injuries. As well as the thermal suites, there are also hydrotherapy pools and the main pool.
The steam room – The steam room is very beneficial when it comes to treating respiratory problems like asthma, bronchial congestion and hay fever. It also helps you relax and can help to improve circulation.
The relaxation area – There is a beautiful relaxation area where you can sit back in the serene atmosphere and enjoy some light refreshments. A range of magazines is available for your perusal while you soak up the tranquil surroundings.
The gymnasium – Thermae Bath Spa has an excellent gymnasium that has all of the latest equipment, so why not work out after your spa session? There are loads of classes on offer, too, so check them out before making your visit.
The sauna – The sauna is a great way to relax and detoxify your body. You can have all of the benefits of the warm thermal water in addition to enjoying our dry or wet heat saunas (with different temperatures).
Stepping stones – For those with children, there are some stepping stones on the bottom of the pool, so they can build up their strength and confidence before moving on to bigger things like swimming lessons.
A city break can get tiring and with all teh walking and exploring you will be doing why not make sure you are fully relaxed and add the Thermae bath spa on your list of things to do in Bath.
Sally Lunn's Historic Eating House
Sally Lunn's Historic Eating House is one of the oldest remaining eating houses in Bath. The house was built around 1680, and it has been serving food to locals for over 275 years. The current building was constructed by Sally herself; she passed away in 1730 at the age of 86. She left money in her will to ensure that Sally Lunn's would always continue to operate as an eating house, and this continues today.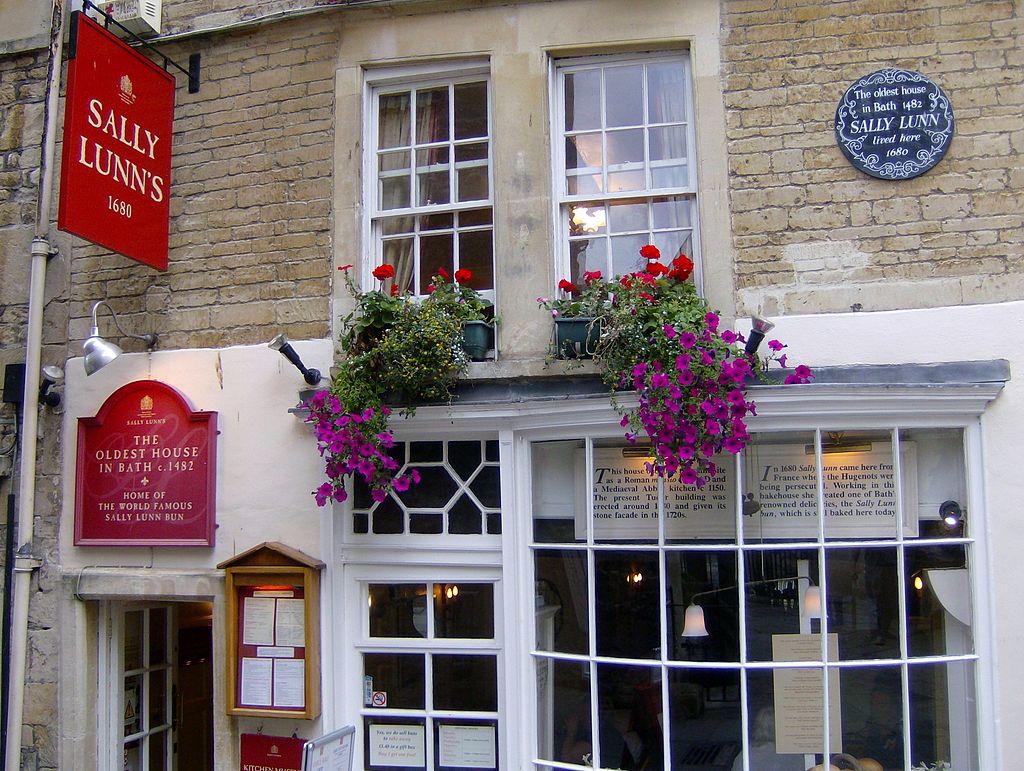 Although many people claim to be descendants of Sally Lunn, no one knows whether or not any of their claims are authentic. All that is known for sure about "the real" Sally Lunn is that she came from Alsace Lorraine, which now belongs to France. She immigrated to England in 1689 and started running an eating house just a few years later.
Sally Lunn's, a family-friendly restaurant, serves traditional English food, including meat pies and fish & chips. The menu also features sweet treats such as cakes and pastries; these are primarily homemade by local bakers who have been making them since the early days of the business. It is said that Sally Lunn invented the original recipes for both her currant buns (known as 'Sally Lunns') and Bath Olivers (hard biscuits with caraway seeds). Although there is no evidence to back this up, it makes for good re-telling!
Sally Lunn's Historic Eating House has become a popular tourist attraction for people of all ages and that is why it is on our things to do in Bath top 9 list.
Theatre Royal
The Theatre Royal, situated on the 'Avenue of Stars', is a Grade 1 listed building and is one of Bath's most historic theatres. Opened in 1805, it underwent a significant refurbishment in 2000 and reopened as a modern theatre. The Theatre Royal now hosts top-class comedy, drama and musical productions. The Theatre Royal is also home to the Bath Film Festival and the Bath Musical Festival. The building itself is worth a visit; its grandeur, luxury and traditional style make it an exceptional place to see a show, whilst an evening at the theatre provides an excuse to dress up and take in some culture and is why it has made it as one of the things to do in Bath.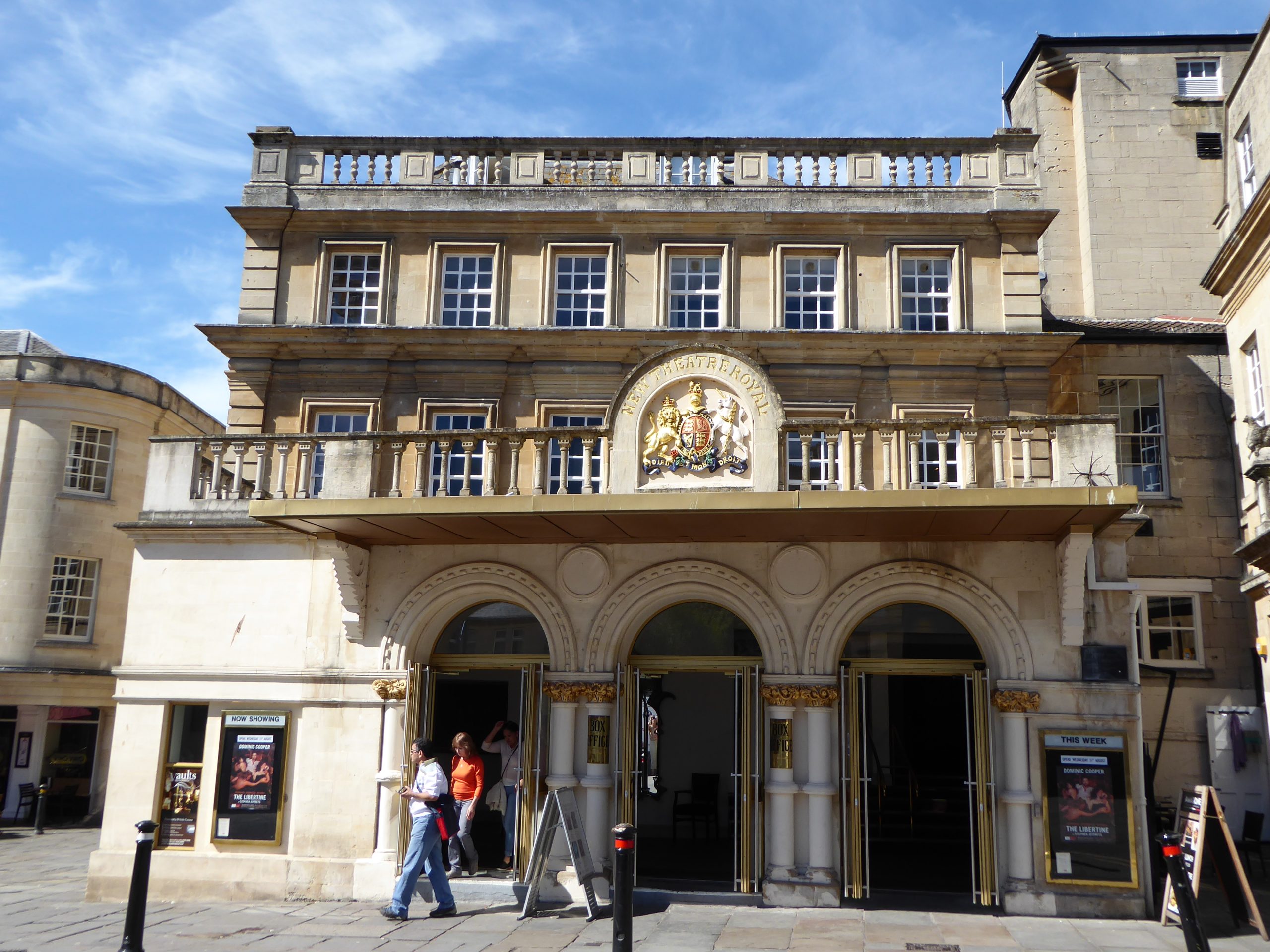 Since opening over two hundred and fifty years ago, many successful productions have graced the stage of this historic venue – including Rowan Atkinson's performance as Fagin in Oliver! which won him a Laurence Olivier Award for Best Actor in 1981.
Who does not love a trip to the theatre? I know my family are always keen to spend an afternoon watching a performance and if the UK weather is being quite wet and miserable then it is one of things to do in Bath where you can keep dry.
The Theatre Royal's website has a comprehensive and regularly updated list of productions and performances.
We hope you have enjoyed this article on our top 9 things to do in Bath. Please make sure you follow us on Facebook for more great news are articles about this wonderful world we live in.