Manchester is nestled in the north of England and has a population of around 500,000 people. Despite its small population, it is a trendy tourist destination and the largest settlement in the county of Greater Manchester, which also includes Salford and Stockport.
Manchester has been an important part of British history for hundreds of years, having been involved in manufacturing since the industrial revolution as well as being at the forefront of many significant events such as:
– The first-ever railway station (Manchester Liverpool Road) – The first home to a bank (in Mosley Street) – A key player in international trade (the Port of Manchester was once one of the most significant trading ports on earth at one time).
Nowadays, Manchester is still thriving with commerce and tourism. The Manchester area has the second-largest economy in the UK after London and is a major part of Manchester international airport as well as the Manchester city centre.
Below is a list of things to do in Manchester when you visit this exciting city in England.
Chinatown Will not disappoint
Manchester's Chinatown is the second-largest in the United Kingdom, so you'll find a wide selection of high-quality eateries, bakers, and shopping options. In February, the Chinese New Year celebration is one of Manchester's most popular events, with stalls and dancing Dragons in the famous parade, and it is one of the many good things to do in Manchester.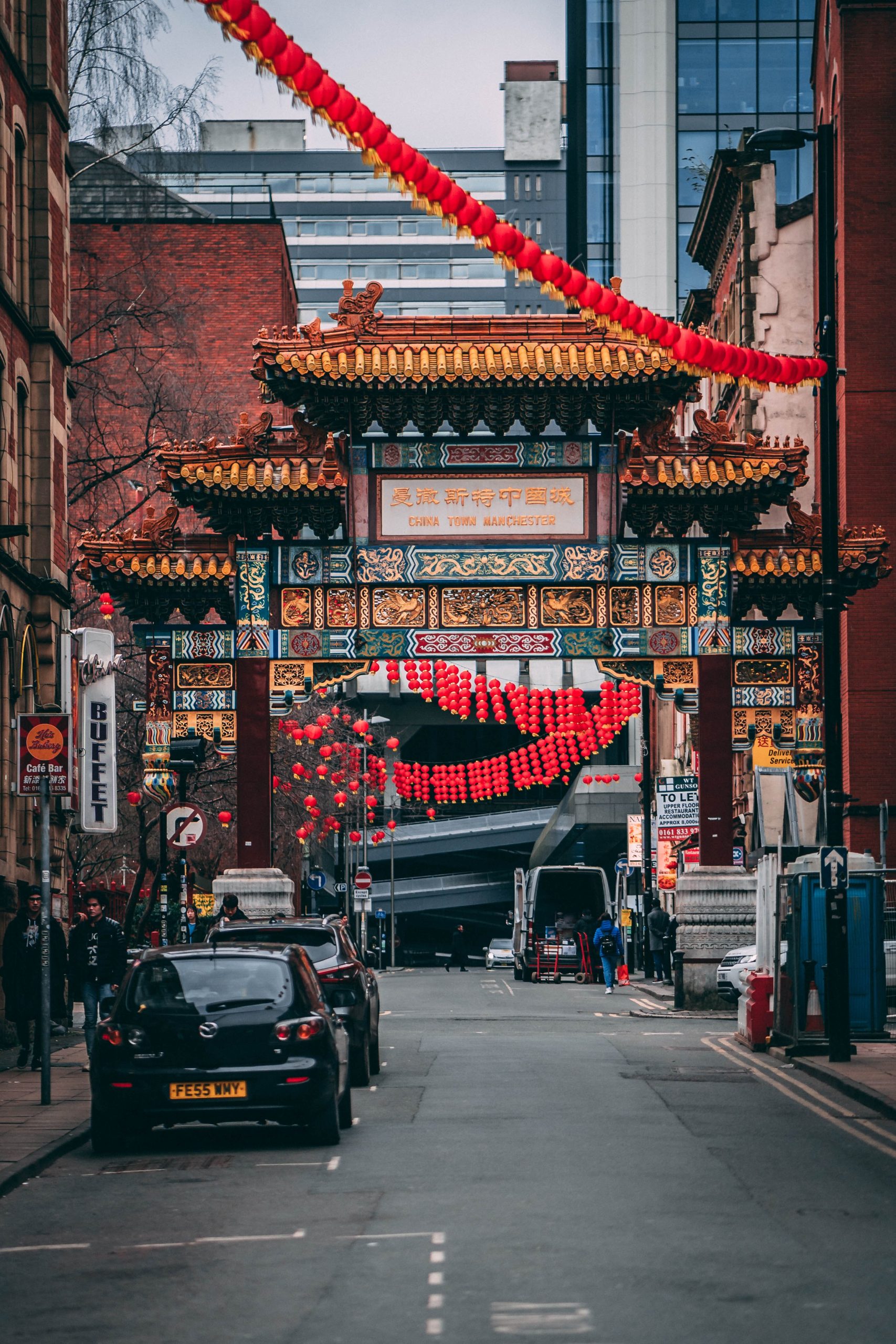 If you have ever been to Chinatown in London, you will understand how great Chinatown in Manchester is. It is not as lively as London but a great place to go and eat out and get lost in the chinas culture.
The Manchester Chinese culture is awe-inspiring, and the bubbling activity will make you feel either at home or on holiday in China.
Visiting Chinatown is undoubtedly worth visiting one evening when you are hungry and is one of the best things to do in Manchester.
Manchester Town Hall
One of the most well-known landmarks in Manchester is the Town Hall (1868-77) on Albert Square. It's considered one of the finest examples of Neo-Gothic architecture in the United Kingdom, and it's one of England's most significant Grade I listed buildings.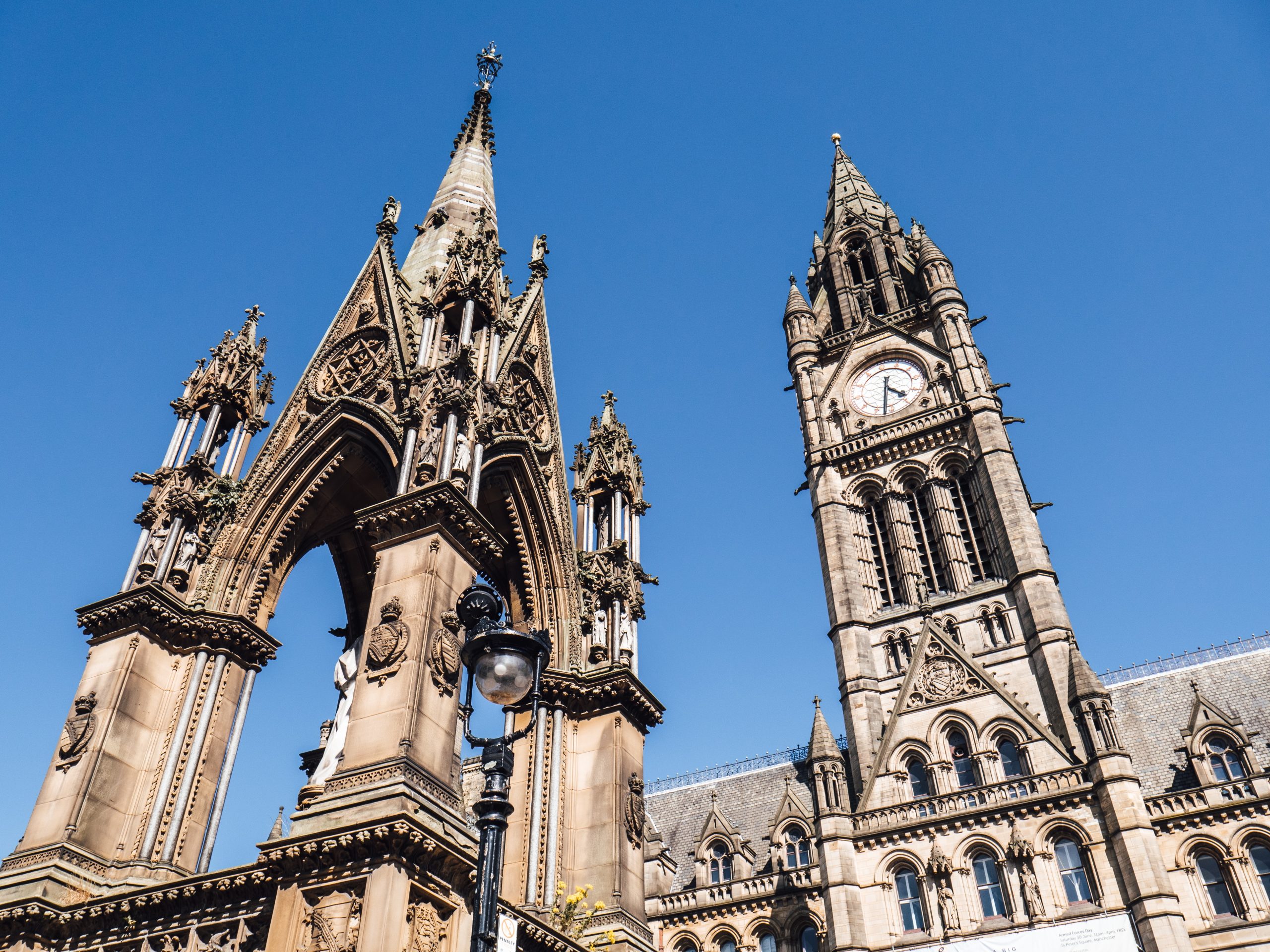 Alfred Waterhouse held and won a competition (1830-1905), mainly for his ingenious planning.
The original site was a triangular area with the main hall, a suite of reception rooms, living quarters for the Lord Mayor, offices for all corporation departments, and a council chamber. Waterhouse successfully integrated both ceremonial and practical needs.
The Town Hall, which was built in the thirteenth-century Gothic style but was essentially "of the nineteenth century," according to Waterhouse, incorporated new elements such as a warm air heating system. It contains fourteen million bricks encased in Spinkwell stone and 14 million bricks enclosed with mortar. The Town Hall cost about £1 million to construct.
The clock tower built into one of the angle turrets of the 280ft tower is a 173-step staircase leading to the bell chamber and the clock, with its Polish glass face and 10ft-long minute hand.
The clock was built by Gillet and Bland, which began working on January 1, 1879. The inscription on the three clock faces that can be seen from Albert Square reads, "Teach us to number our Days." There are 24 bells in the tower, with the Great Hour Bell weighing 8 tonnes. It is known as Great Abel after Abel Heywood, Mayor at the time of the monument's inauguration.
The Town Hall is one of the great things to do in Manchester when you visit.
Visit Old Trafford
If you are a football fan, whether it be Manchester United or any other football team, while you are looking for things to do in Manchester, you need to come and look at the Old Trafford stadium. There is a Manchester United muser and stadium tour which will take you behind the scenes look at the world's famous football stadium.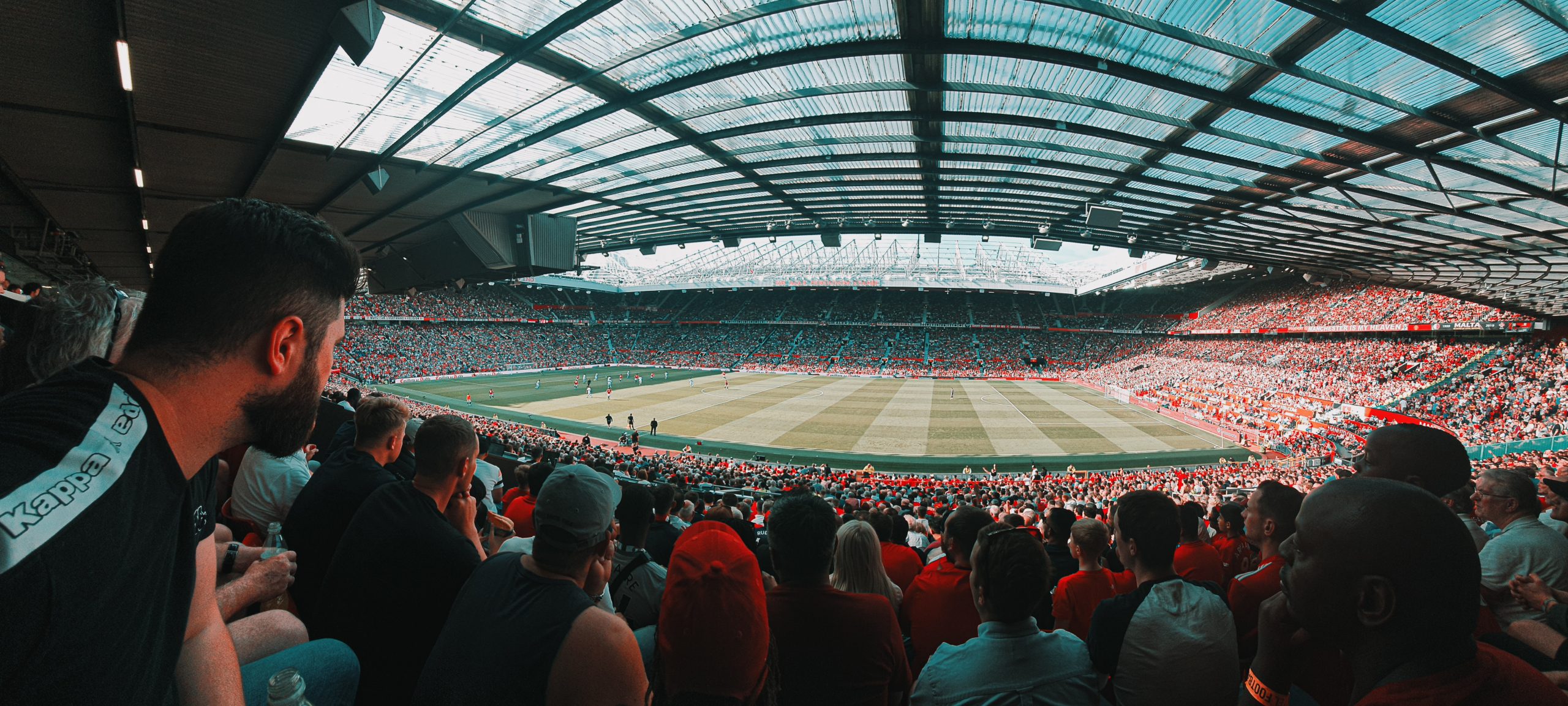 On the Old Trafford tour, you can come and sit in the Managers dugout seat or walk through the player's tunnel and find the seat of your favourite player in the dressing room.
You can see what it is like in the premier league and lose yourself in the Manchester United story, and some say it is the greatest football story of all time.
The Old Trafford tour is one of the most popular things to do in Manchester, and so it is recommended that you book your slot, so you don't arrive and be disappointed.
Chill Factore
We all know the UK weather can be miserable and even in summer, the weather can be so bad that you want to stay inside, however, if you are looking for things to do in Manchester when the weather is bad why don't you go and look at Chill Factore.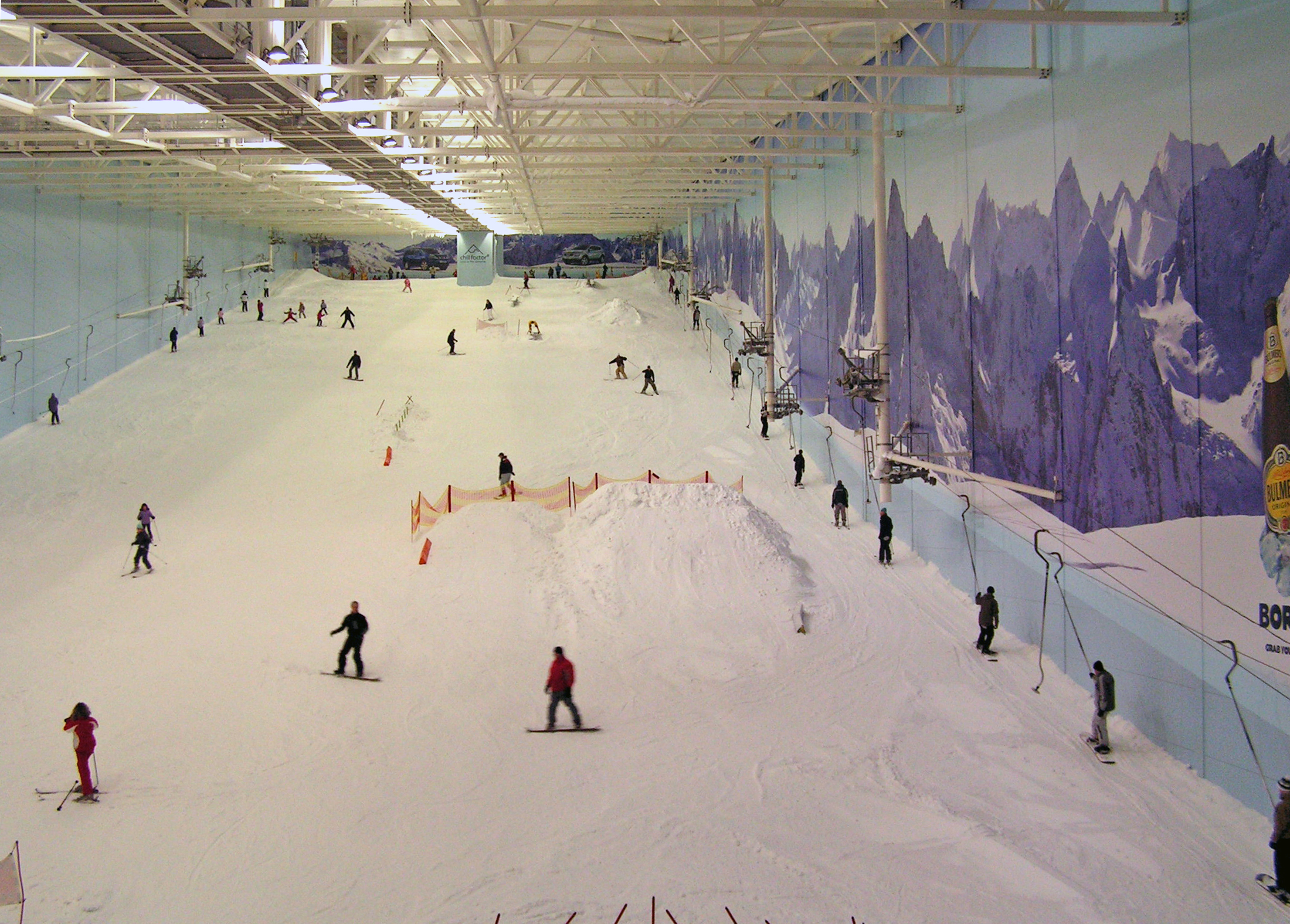 Chill Factore is the UK's longest indoor ski slope, and not only is it indoor, but it is real snow, so it is as close as you are going to get to the real slopes. Chill Factore is a great place to learn to ski or snowboard with all of your family.
In 2011 Chill Factore made it into the record books for the longest chain of skiers to travel 100 meters without breaking.
If you fancy trying your hand at skiing when you are looking for things to do in Manchester, then Chill Factore will undoubtedly be the place to go. which is why it made it onto our list of things to do in Manchester.
Heaton Park
Heaton Park is a vast man-made lake that holds up to 7.5 million litres of water and is the perfect place to go for a quiet stroll or a bit of peace and quiet away from the hustle and bustle of Manchester city centre.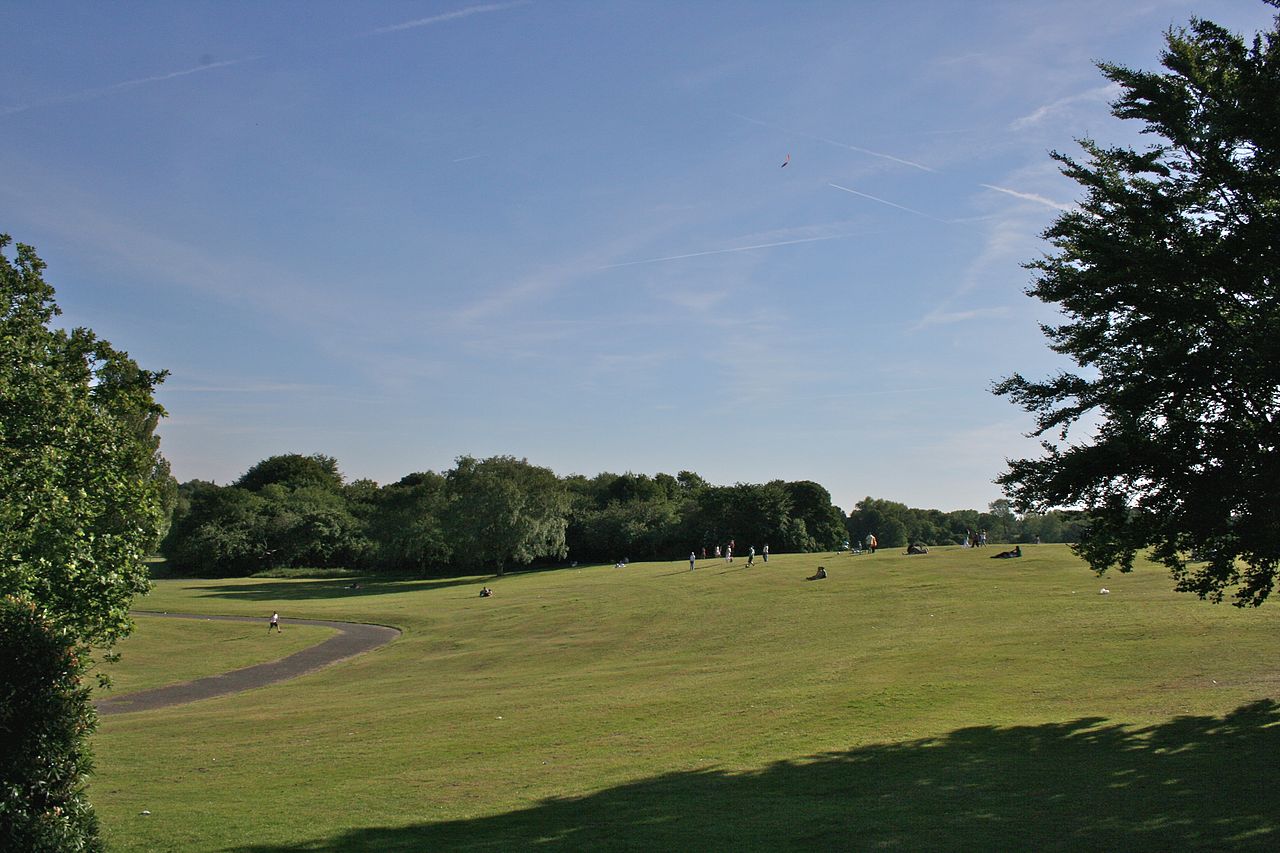 Heaton Park also hosts all sorts of events throughout the year, including gigs by big-name artists,
open-air theatre and music festivals as well as a variety of fairs and events for children.
During the winter, Heaton Park becomes a popular place for people to go ice skating on one of the man-made lakes that form part of the 57-acre park.
Heaton Park is also home to awe-inspiring gardens, including an Italian themed garden, Chinese and Japanese garden.
The man-made hills of the Italian themed section create a spectacular backdrop when you visit during spring to see all of the pink blossoms on show.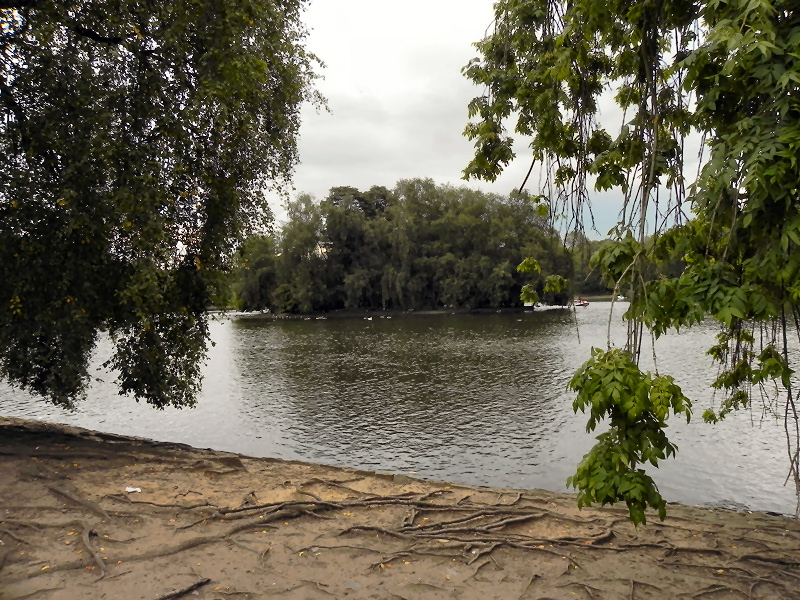 In the Chinese garden, which was opened in 1995, there are five different types of bamboo that tower into the sky, providing lots of shade and areas to sit so you can take in the man-made landscape around you.
At the Japanese garden, there are colourful koi carp everywhere that dart about beneath your feet, as well as stunning rock gardens giving the whole place a traditional feel.
There's also a stage at Heaton Park, which hosts live music performances, including jazz bands, country artists and even a man playing a gold marimba!
As well as all of this, Heaton Park also provides scenic walks with routes going by the man-made lakes throughout the park.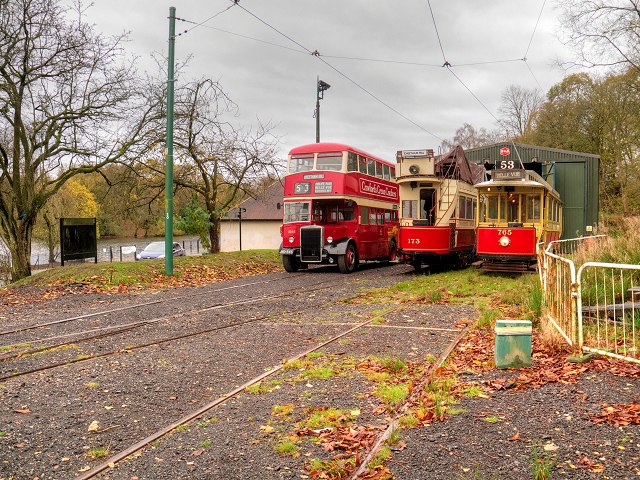 The five man-made lakes throughout Heaton Park each contain different types of fish that you can try and spot as you walk around looking out over the water.
One of them is home to 1,000 Koi carp, which can grow up to 2ft long – impressive!
There's also a boating lake next to the man-made hills that host events throughout the year, including steam rallies and model boat shows.
Heaton Park is such a wonderful place and is a must of things to do in Manchester.
Manchester Cathedral
The Manchester cathedral itself has been an important part of Manchester's history for over 100 years. It is the home of a historic Anglican parish of more than 800 years. It is one of the most significant Catholic Cathedrals in England, with a rich culture and heritage.
The cathedral is open to visitors every day from 7 am until 6 pm, with the exception of major feast days, such as Christmas day and Easter Sunday. Visitors can take a tour through the cathedral to learn more about its rich history and architecture. Free tours are available on Sundays at 11:30 am and 3 pm but must be booked in advance. The cathedral also holds regular services every day.
Over the past few years, The Cathedral has gained popularity for its striking Gothic architecture. With the recent changes completed in November 2016, this popular attraction offers more to visitors than ever before.
The tower house displays a dramatic new rooftop walkway with views across the city of Manchester, which are well worth climbing to see. From here, you can also enjoy stunning vistas of the newly restored roof of the cathedral.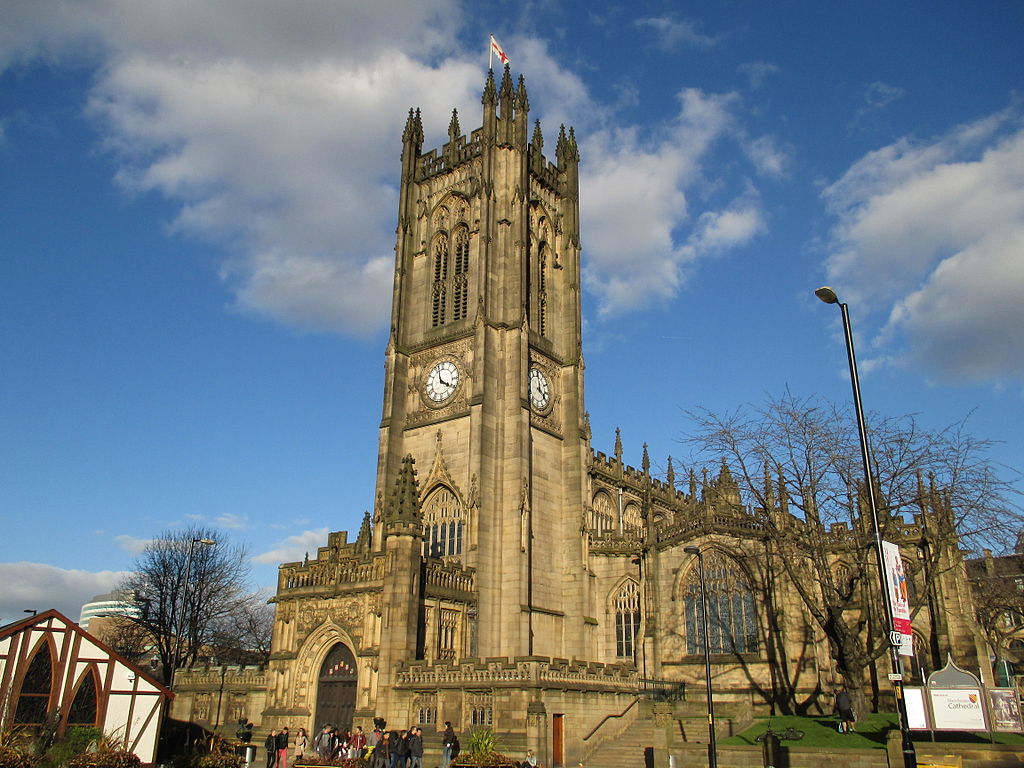 The tower houses an impressive new exhibition space, known as "Manchesters Story", which takes visitors on a journey through the history of Manchester. Visitors will be able to explore views about Manchester's industrial heritage and evolution over time, including information about the Peterloo Massacre, Manchester's role in The Suffragette Movement and Manchester's role in the history of the trade union movement.
The restoration work has also restored many well-known features, such as the Grottoes and the beautiful West Window. One of Manchester's most famous residents, Leonardo Da Vinci, is remembered for his contribution to our knowledge of anatomy through his drawings of man, the Vitruvian man.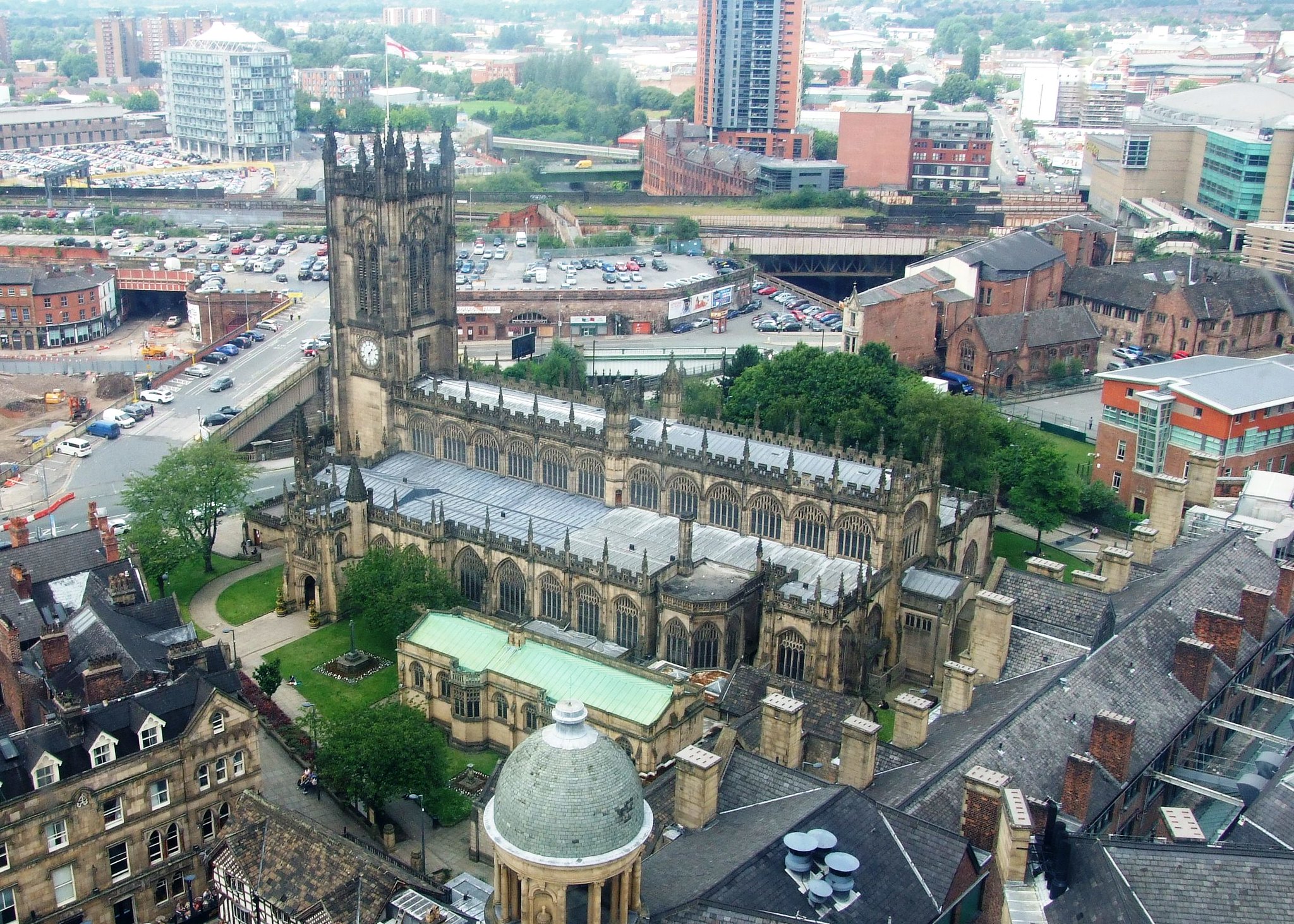 The high altar is also known as Manchester's ladytomb, which houses some of Manchester's most famous residents. It is built of marble and alabaster for Lady Ann Blandford, who was buried at St Mary-Le-Strand Church in London on October 4 1612.
The cathedral is more than just a Manchester visitor attraction, and it also serves as Manchester's parish church. Within the past 100 years, Manchester Cathedral has been at the heart of Manchester's Catholic life and witnessed many important events in Manchester's history. Today this use continues with regular services being held each week for
We hope you are enjoying this article on things to do in Manchester but don't stop we have a few more things to do in Manchester to come.
Fletcher Moss Botanical Garden
Fletcher Moss Botanical Garden, located in Didsbury, Manchester, is a great day out for the whole family. Kids will love running around and playing hide and seek, while adults can relax on the grass and enjoy some time away from the hustle and bustle of modern life.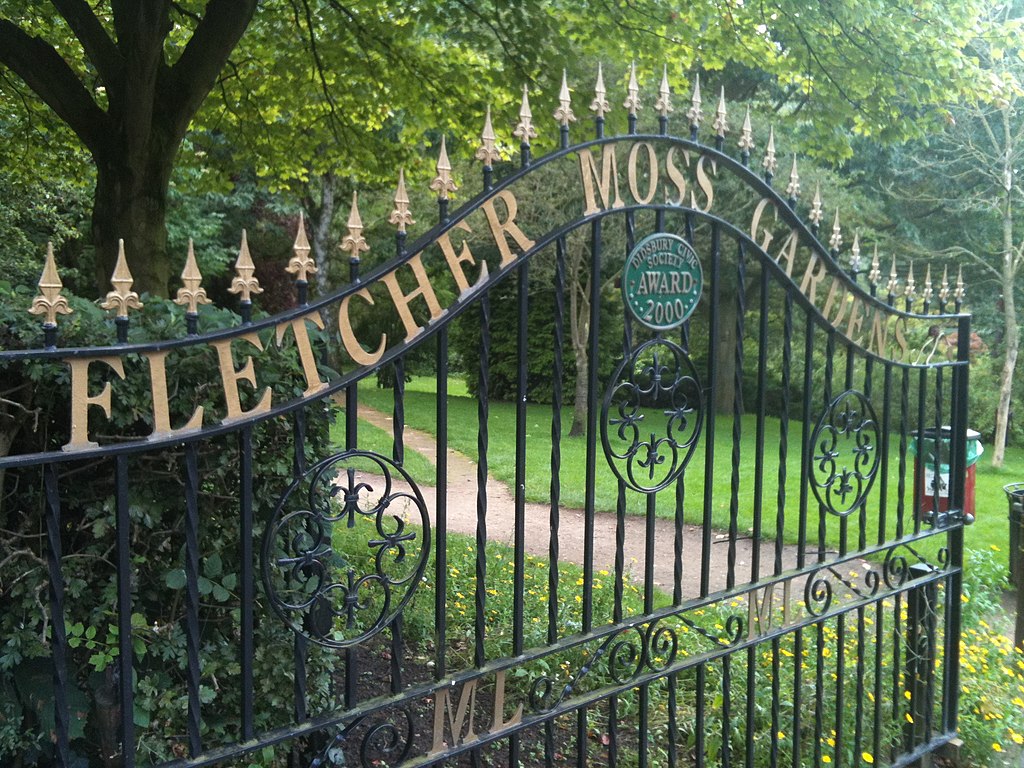 The garden has two lakes which you can walk along and admire the wildlife before heading to the woodland area.
There are also four acres of garden to explore, filled with flowers, trees, shrubs and wildlife. One man even claims he saw two deer there.
Add into that a café and gift shop, and you have a great day out for all the family. If you're looking for things to do in Manchester and a fun family day out that won't break the bank, then Fletcher Moss Botanical Garden is the place to go.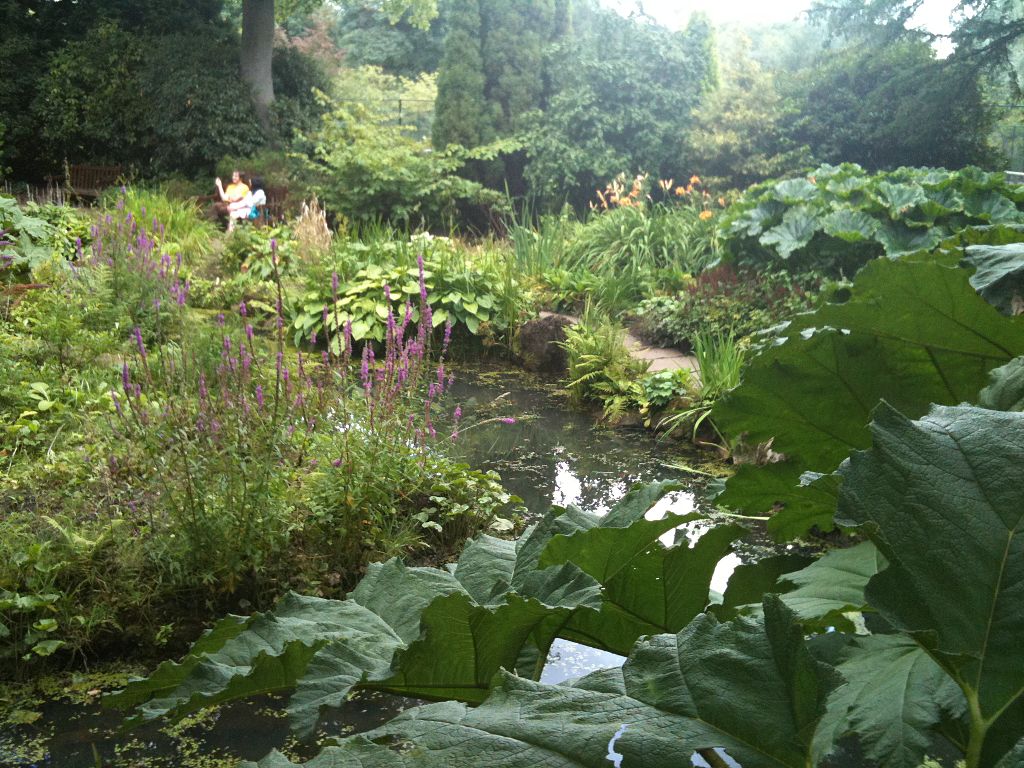 Manchester is a wonderful place to visit with so much to do, see and learn along with having vibrant nightlife and with plenty of things to do in Manchester we would like you to leave your comments below and let us know what other things to do in Manchester that we have left out.
If you have enjoyed this, then please make sure you follow us on Facebook for more great posts.