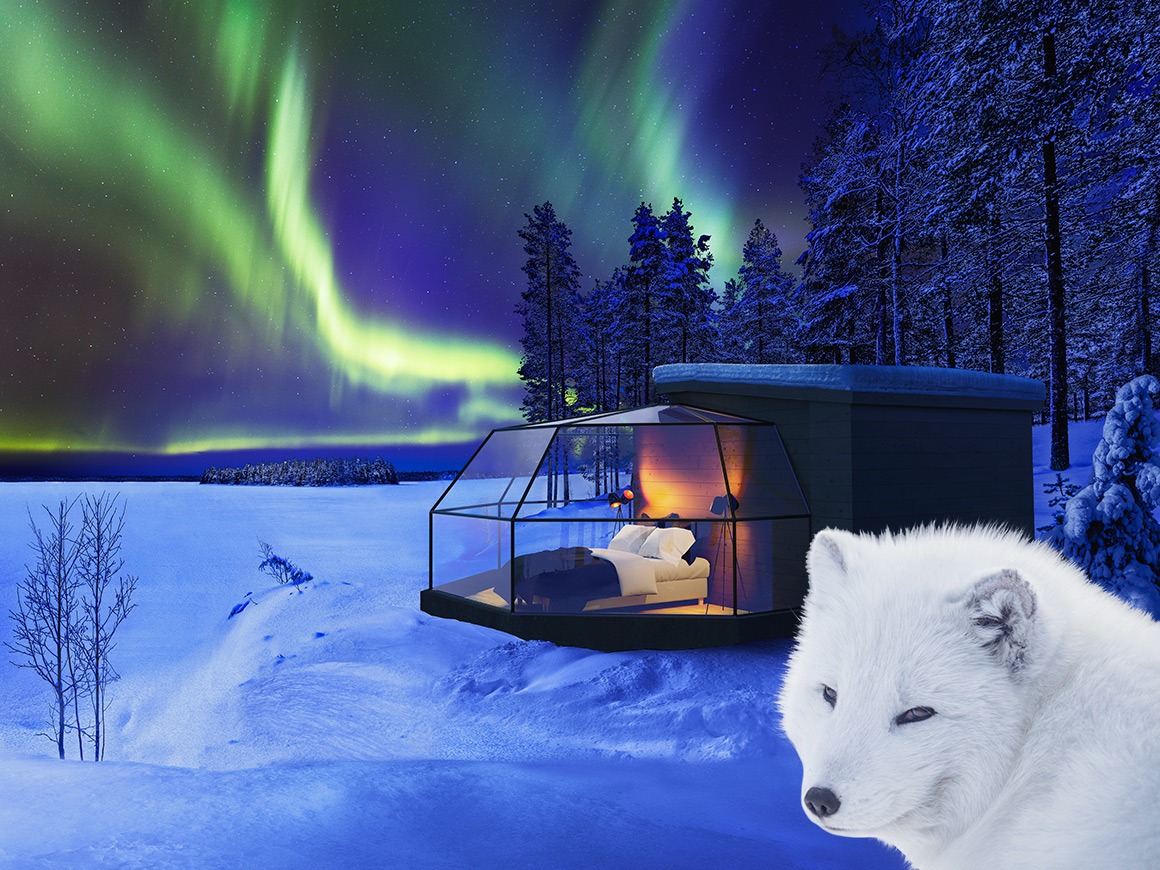 The Arctic Fox Igloos are located on one of the shores of Lake Ranuanjärvi in Finland's snowy woodlands. If you stay in one of the magnificent igloos, you may witness the stunning Northern Lights right from your own bed.
The room is entirely glass on all sides, and it contains a double bed. The main room has an additional kitchenette and even a private sauna, all of which are surrounded by an arctic backdrop.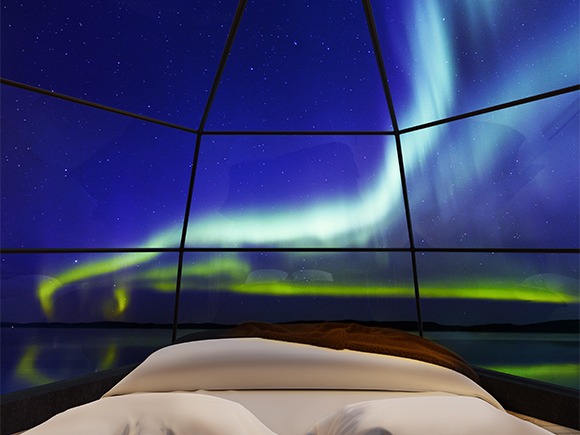 The remote setting of the Arctic fox igloos sets it up to be one of the ultimate places in the world to see the Northern Lights. Its remote setting makes it the top location for viewing the Northern Lights.
However, the Northern lights are not the only thing to do on the shores of Lake Ranuanjärvi, and you can take snowmobiles exploring or even sledging with huskies or reindeer.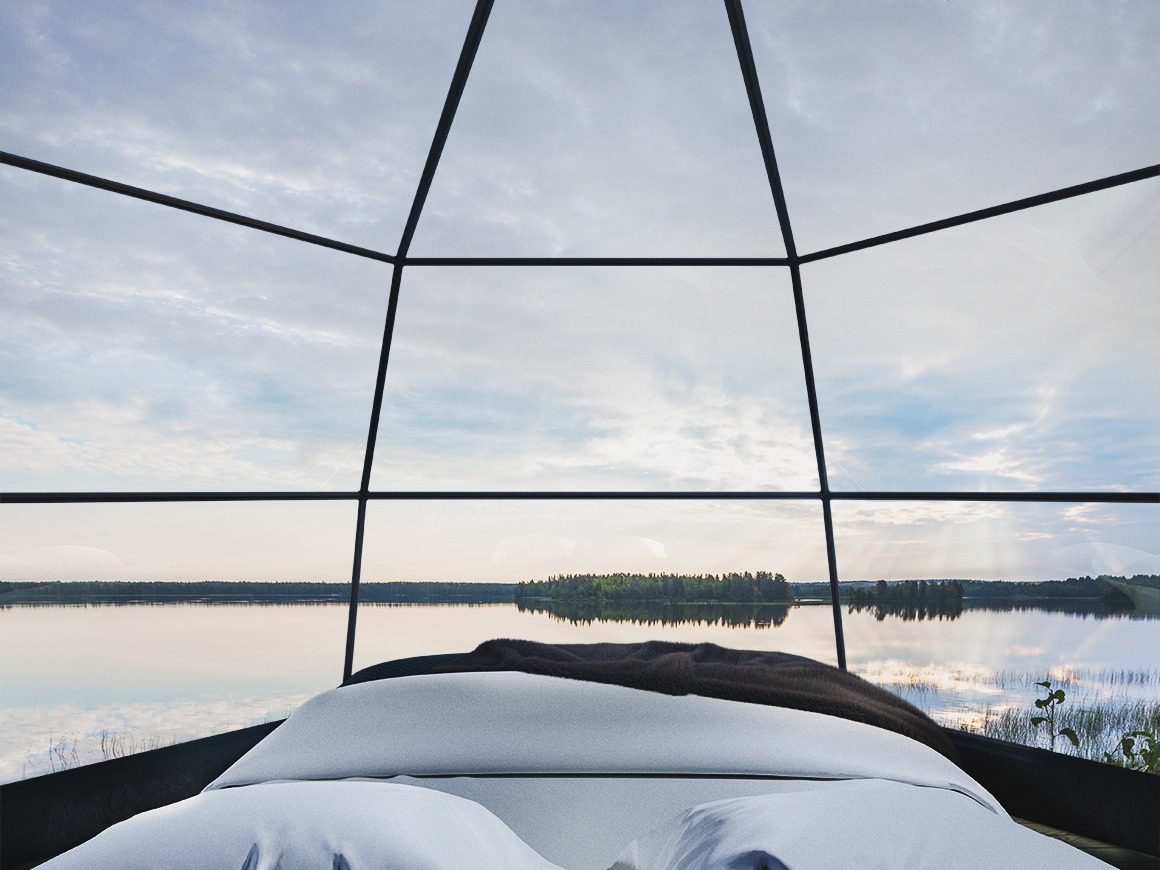 Suppose you visit Lake Ranuanjärvi in the warmer months. In that case, you can go on a tour of the Ranua forests or even canoe across the lake, and you may even get the lucky chance to see local polar beers in their natural habitat.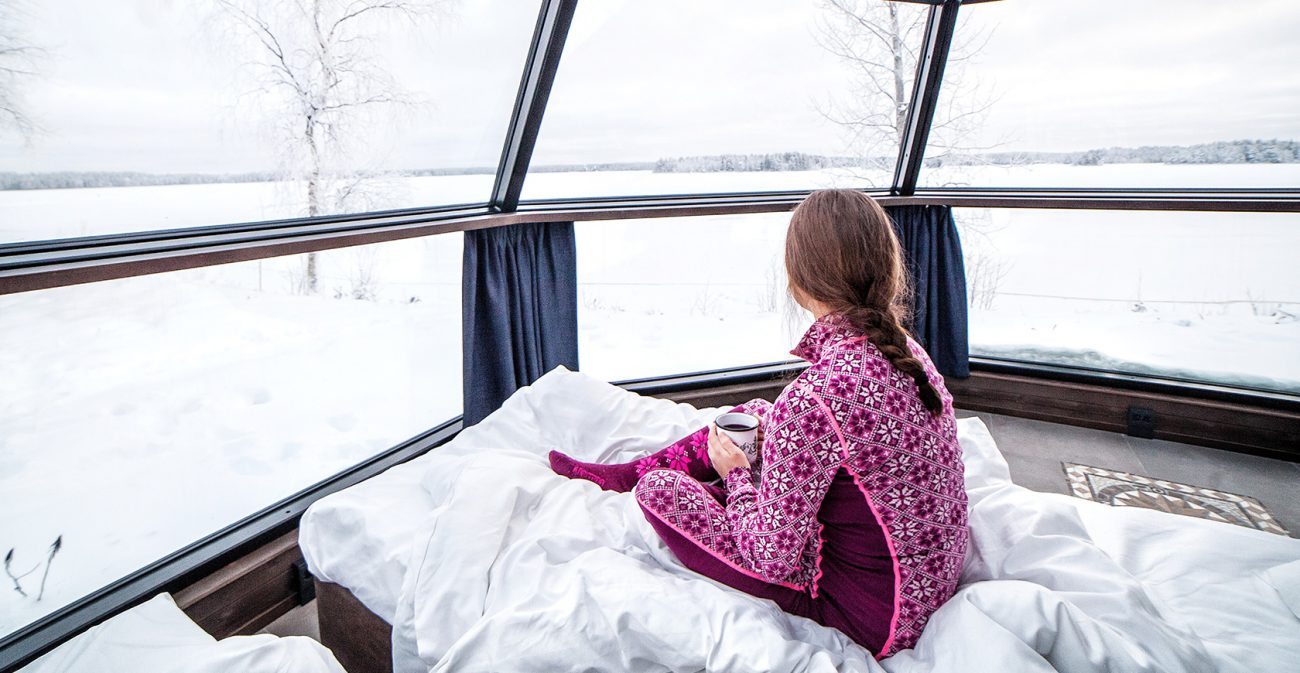 These luxurious Arctic Fox Igloos are just the perfect place to experience the northern lights. This adventure will be an adventure you will never forget and will be engraved in your memory and something you will want to tell all your friends about.