Are you looking for the best beaches in west sussex?
West Sussex has a wide range of stunning beaches, varying from shingle and rocky coasts to sandy pebble bays. It is a seaside county on the south coast which borders Kent, Hampshire and East Sussex. There are so many choices for a day at the beach in this county.
I have lived in West Sussex for the last ten years and have enjoyed many walks along its stunning coastline, and although sandy beaches are not often found on the Sussex coast, you will surely fall in love as we have.
Most of the beaches along this stunning stretch of coast allow dogs, but please observe local signs as many beaches ask that they are kept on a lead in the busy periods.
This guide will help you choose your perfect day out by highlighting some of the most stunning views and beautiful places to visit along West Sussex's coastline.
West Witterings Beach
West Wittering is one of the most popular beaches, located at the mouth of Chichester Harbour, has a beautiful golden sand beach within a Site of Special Scientific Interest. The beach is flanked by multi-coloured beach huts (which you can rent) in a relatively flat coastal area.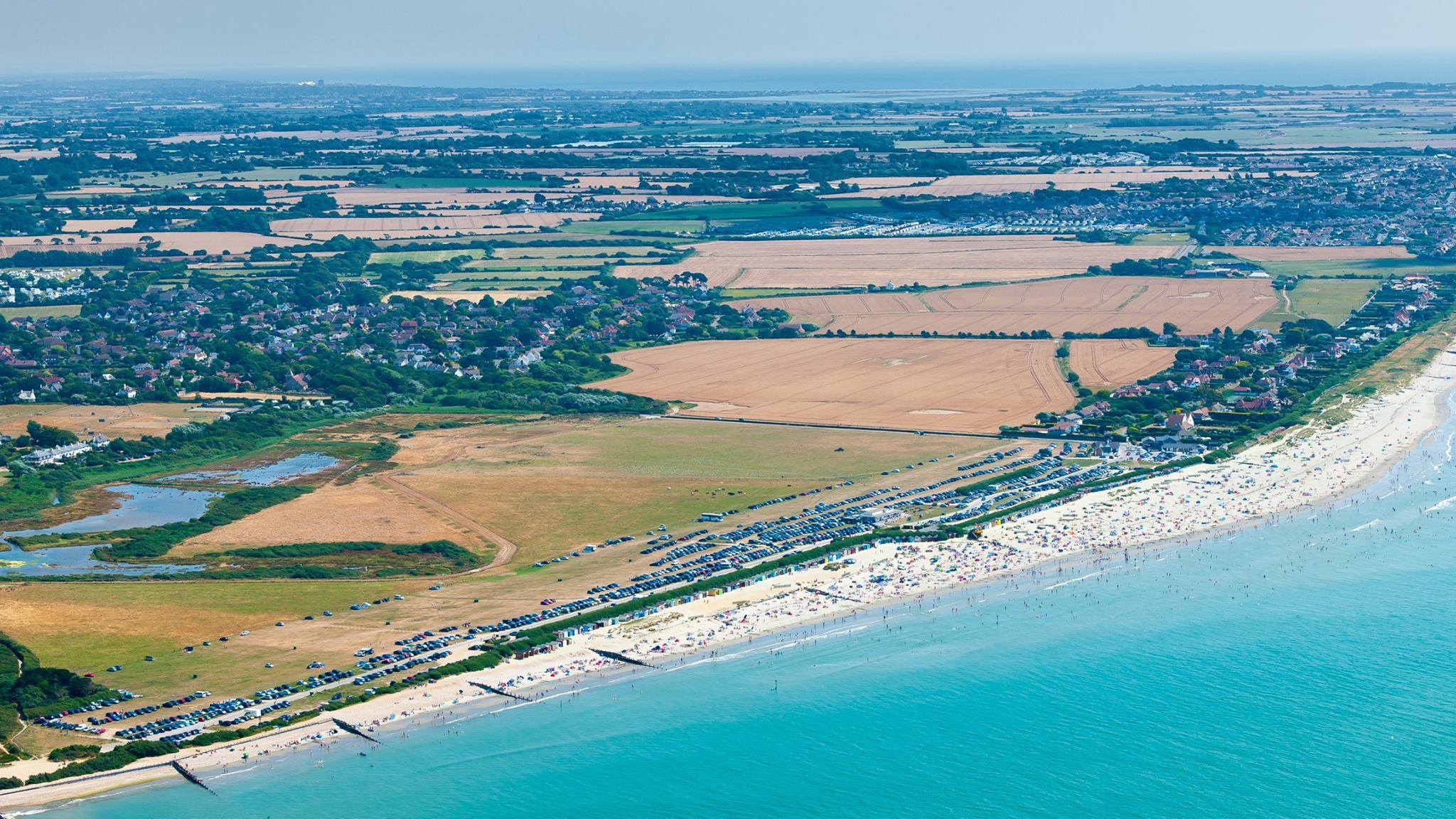 The dunes provide for excellent access, as there is no problem getting over them. There is limited disabled access due to the groynes that divide the beach and face the Solent and Isle of Wight.
When the conditions are perfect, it's a fantastic beach for sunbathing, swimming, and water sports like surfing and windsurfing. Although it is relatively uncultivated, there are restrooms, showers, parking, and a restaurant.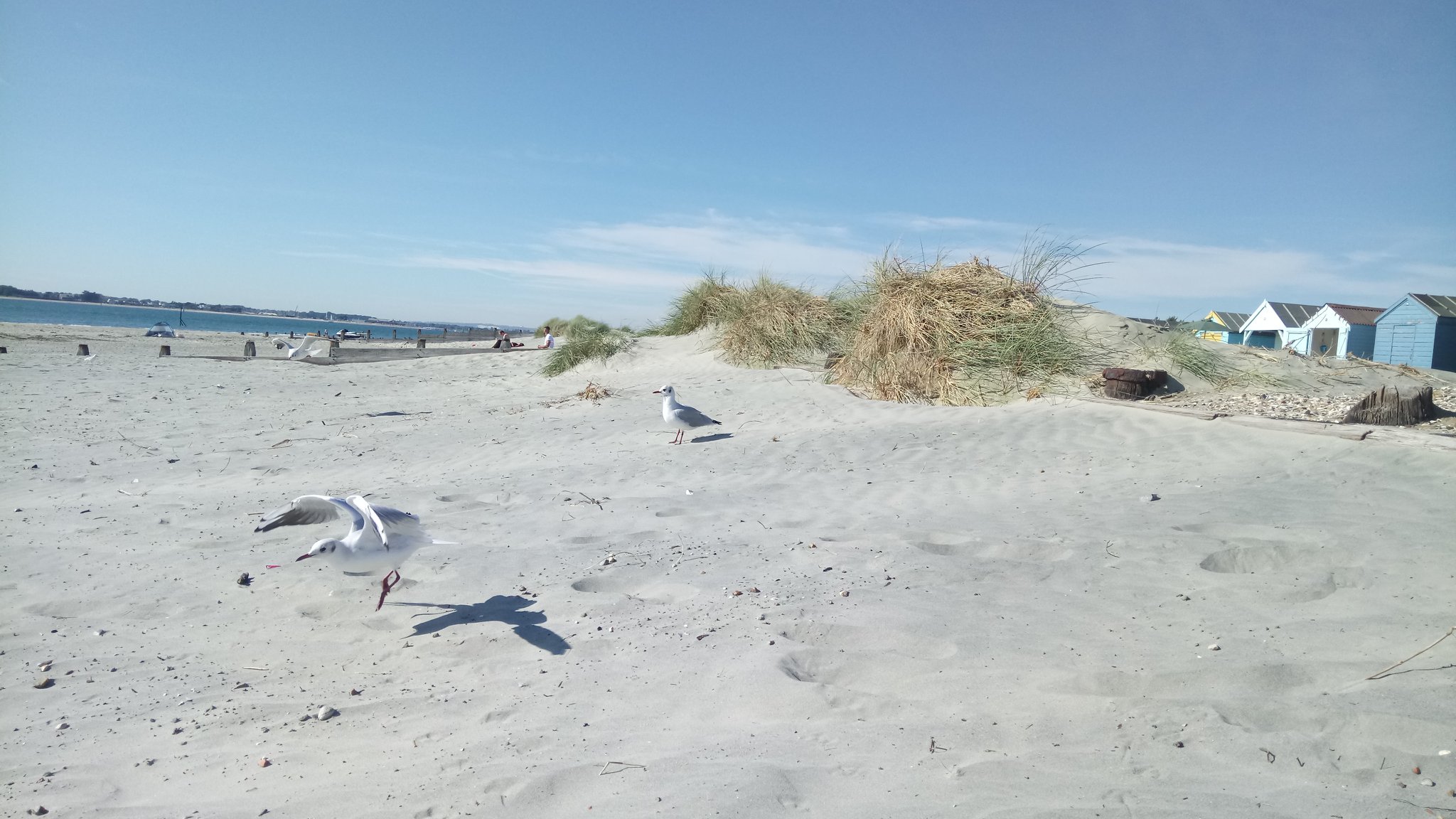 The west Witterings beach has lifeguards in the summer months. If you fancy having a go at learning to surf, then the west witterings is a great west Sussex beach to learn to surf on with lessons available, and for those of your group who just want to lie back and relax, there are deck chairs to hire.
In the summer, the water at the west witterings is warm, and as the tide retreats, it leaves lagoons and pools of warm water ideal for children and adults to splash about in, and sandcastle building is always great for the kids.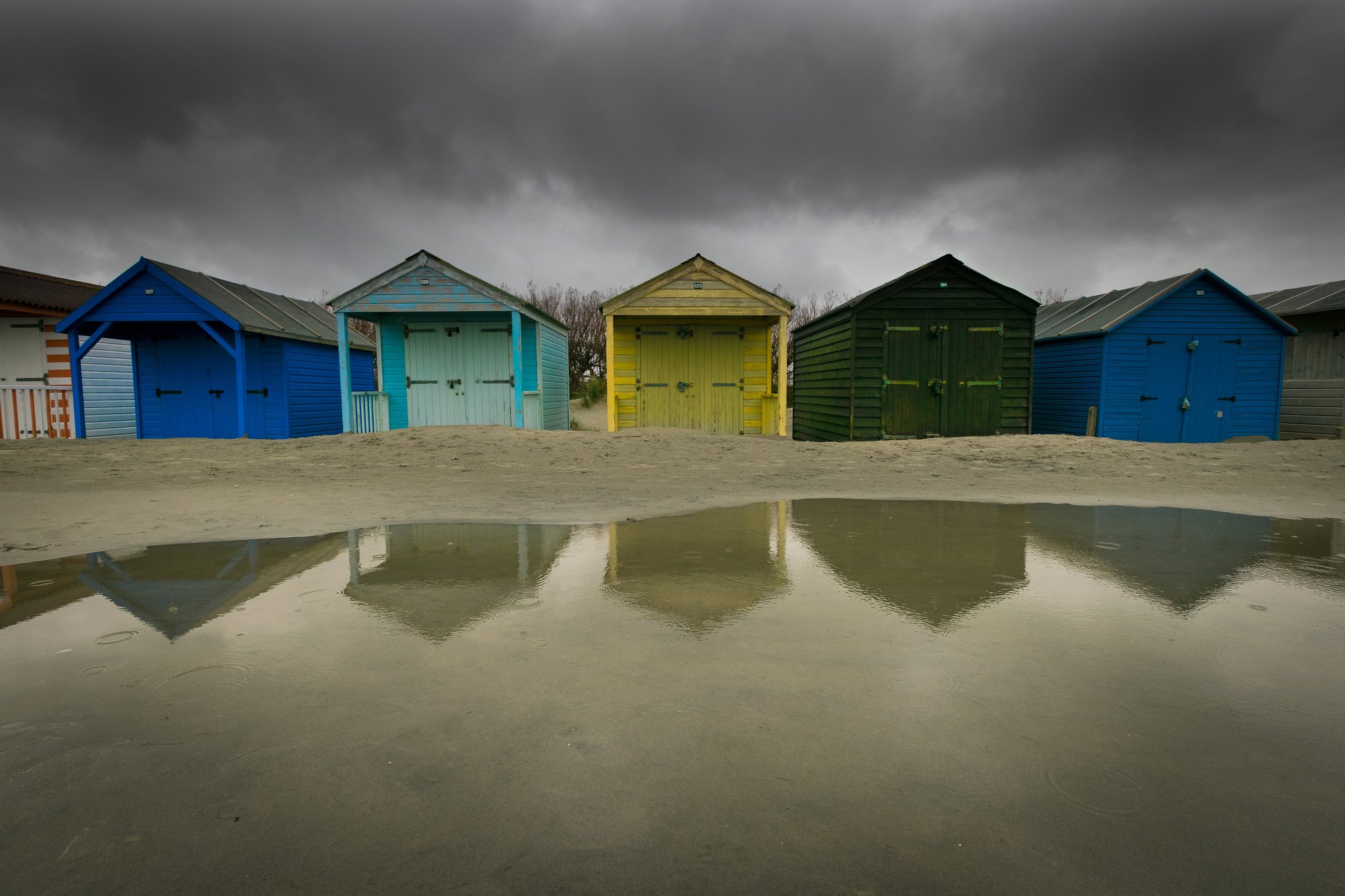 You can walk along the west wittering beach to Chichester harbour or head east to east wittering beach to the stoney, shingle beach of Bracklesham. This part of West Sussex is of outstanding natural beauty, and with just a short walk along the sandy beach, you will be completely relaxed and is one of our favourite beaches in Sussex.
Climping Beach, also known as Atherington Beach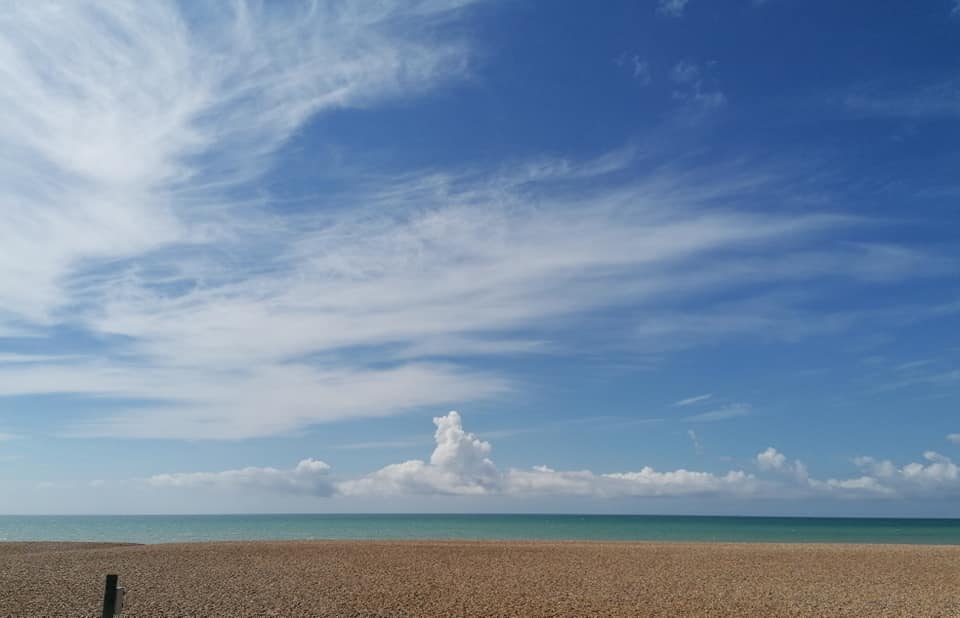 Climping Beach of Atherington is halfway between Bognor Regis and Littlehampton. Much like all of the beaches along this West Sussex stretch, it is a storey shingle, and these stones are held in place with big wooden groynes, and as the tide retreats, it exposes what was sandy beaches. This beach is some of the most stunning coastlines and is really an unspoilt natural beauty which is popular as a dog friendly beach with a long expanse of shingle and sand and is one of Sussex hidden gems.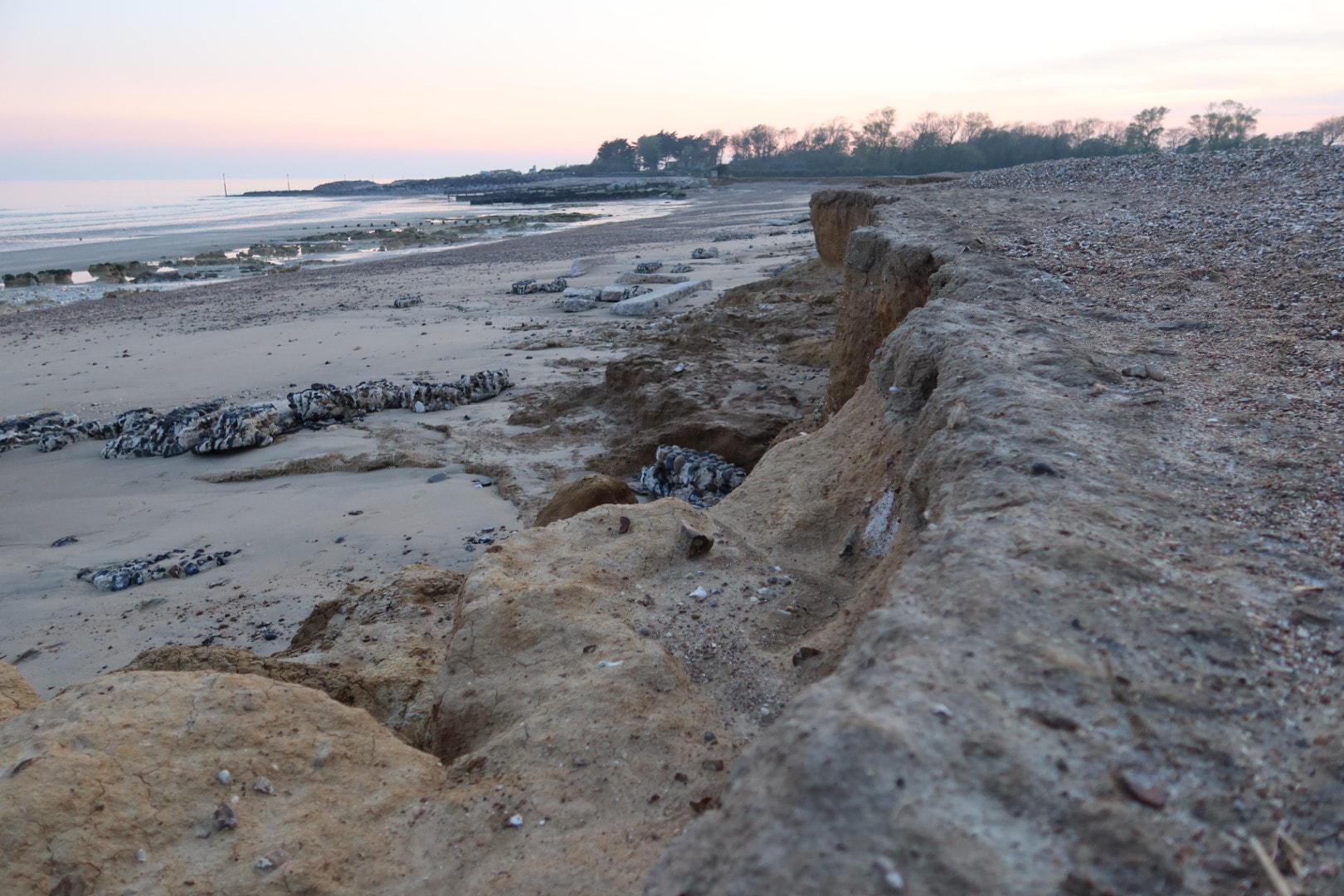 Atherington beach is facing massive coastal erosion, and the walk from Middleton On Sea to climbing highlights how bad this coastal erosion is. This coastal erosion makes for some exciting photo opportunities and highlights the massive power of the Sea and what it is capable of.
Climping Beach is a good spot for kite surfers, and although there is not a Kitesurfing centre here, there are always people here whizzing about the surf.
Behind the Climping beach are sand dunes that are not very high, and beyond them are rolling fields. However, much of the dunes are fenced off and designated as a Site of Special Scientific Interest (SSSI) and are now more of a nature reserve.
Littlehampton Beach
The beach at Littlehampton is a mixture of shingle and sand and everything you would expect from a long-serving seaside town. There is some competition between Bognor Regis Beach and Littlehampton, and the local people will argue which is better.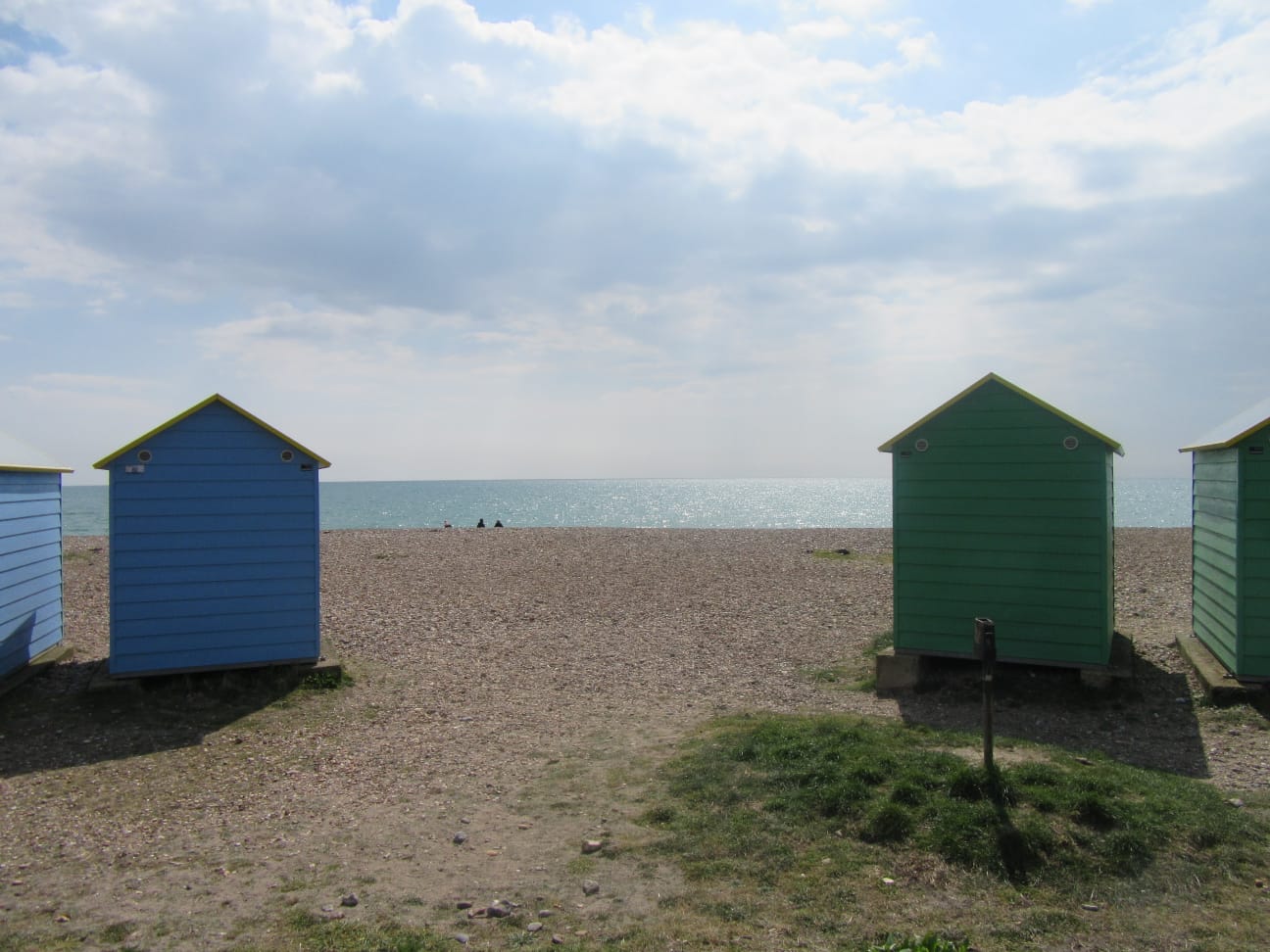 As I live very local, I have to say I prefer the Littlehampton seafront as there is a lot more to offer. Littlehampton is having money spent on it and the where the river Arun meets the English channel, and there is a promenade that is popular for families to go fishing or crabbing or simply sit and eat their fish and chips.
On a warm summers evening, the family and I love to wander into Littlehampton and sit and eat fish and chips and watch the people milling about, and a popular hang out for motorcycle groups and families.
The RNLI patrols Littlehampton Beach during the summer months, so you know that you and your family will be watched and protected while you enjoy the warm waters.
Bracklesham Bay
Bracklesham Bay is a shingle beach, but as the tide drifts out, a mass of sand separated by wooden groynes is revealed just perfect for sandcastles and soon enough, when the tide laps back up, the beach vanishes again beneath the surface.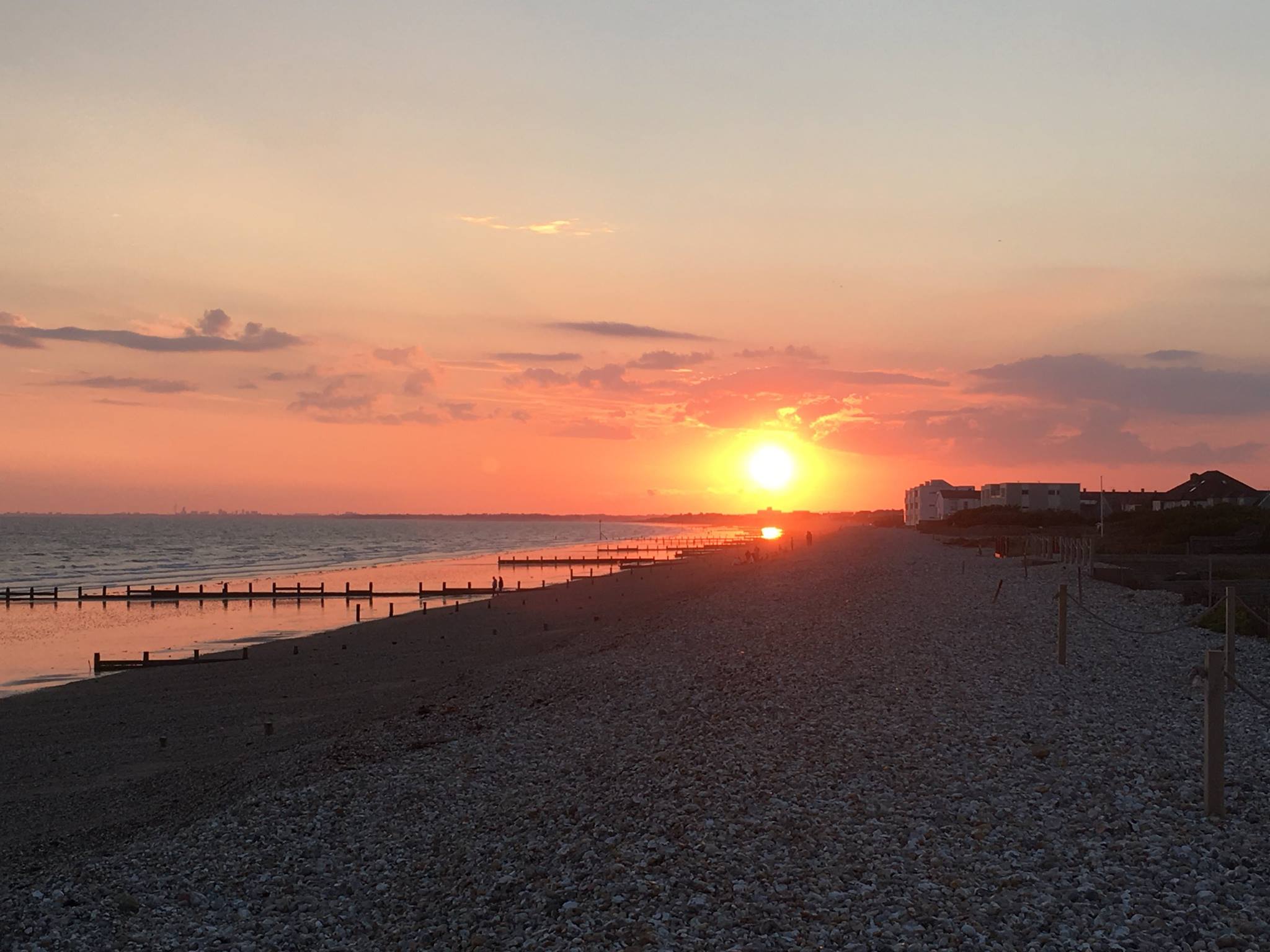 The Bracklesham Bay beach overlooks the water to the beautiful Isleeeeeeeeee of Wight in the distance. There are lots to do in Bracklasham bay, but one of the best things to do is simply explore the village that backs onto the beach. Fossil hunting in Bracklesham bay is a popular past time and no doubt, when you are here in Bracklesham, you will see many other people looking for fossils.
There is a good amount of pay and display parking available, but because it is on our list of Best West Sussex beaches, we are sure that parking will become more and more difficult.
Middleton-on-Sea Beach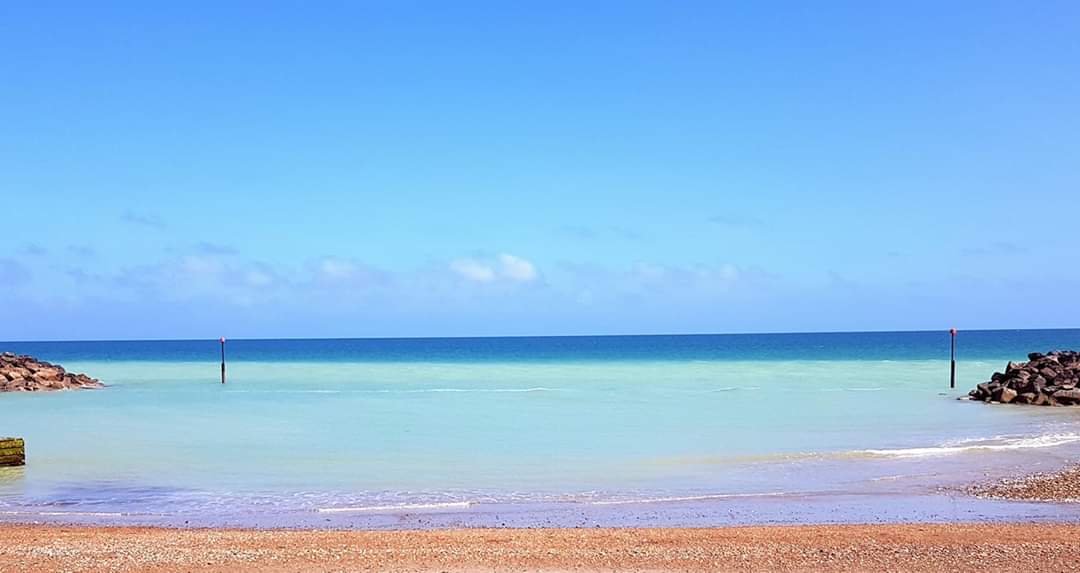 Middleton On Sea is a beautiful coastal village nestled between Climping and Felpham. Primarily a shingle beach. When the tide drops, it reveals a stunning sandy beach on this Sussex coastline. What is unique about Middleton On Sea, which is also known as Elmer Sands, are the rock islands.
These rock Islands were dropped as a sea defence, and this island has created coves of sand, a perfectly safe place for children and adults to frolic and splash about, and sandcastle building is always going to be popular.
Middleton On Sea has one of the most beautiful beaches, and on some days you could be anywhere in the world with the blue seas and the warm sun on your face.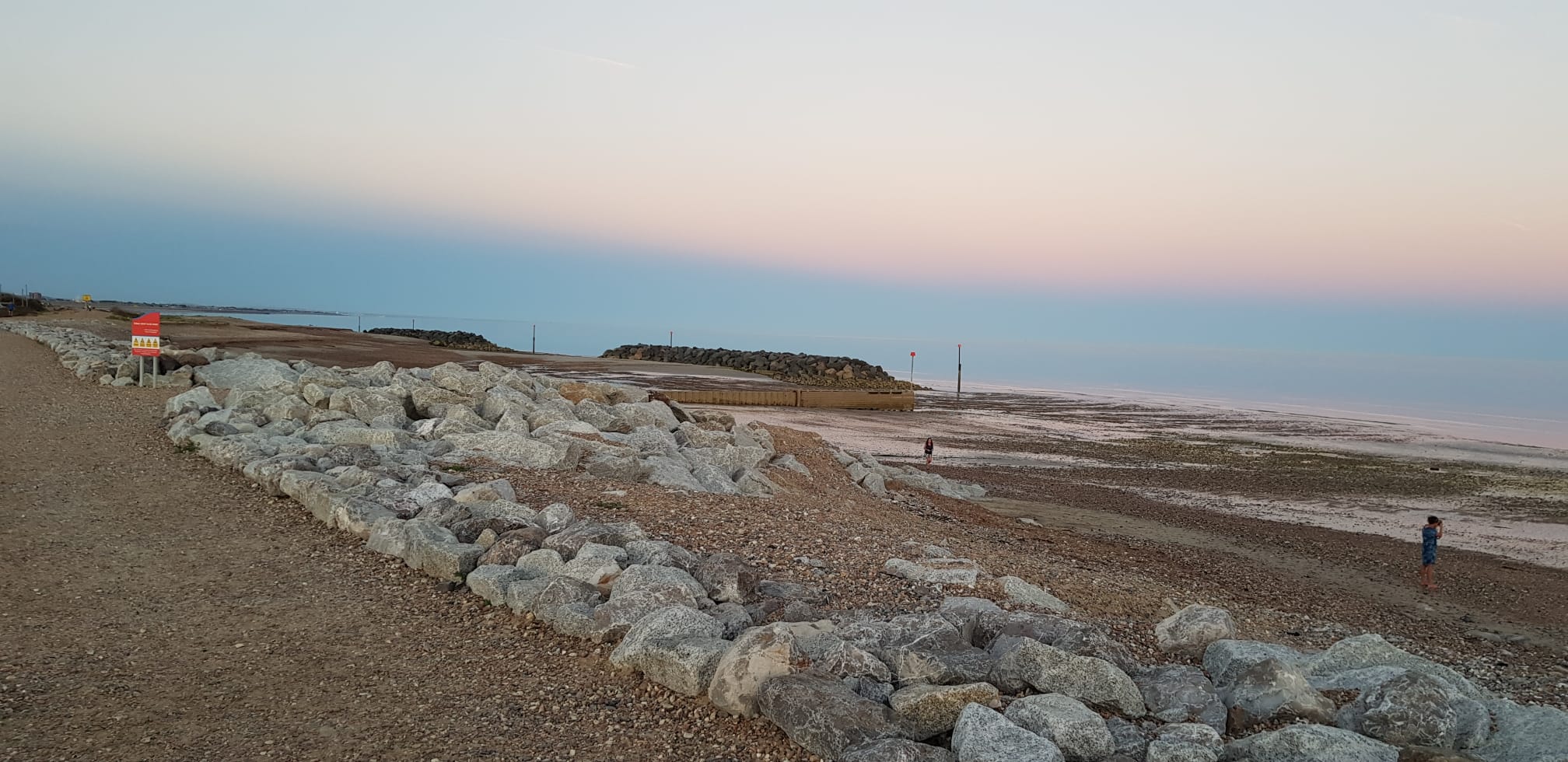 Middleton On Sea gets a bit crowded in the summer months, but if you are looking for beaches to explore and escape from the likes busy Littlehampton beaches, then I highly recommend Middleton On Sea.
Middleton On Sea has mixed reviews online. Some people love the beach because it is isolated and has no facilities, and you won't even see any beach huts. While others hate that there are no toilets or accessible parking or even someone selling ice cream.
Behind the Middleton On Sea beach is a village that has three pubs and some local shops. Many of the roads that lead down to the beach are on private estates making public access difficult when the summer months are here.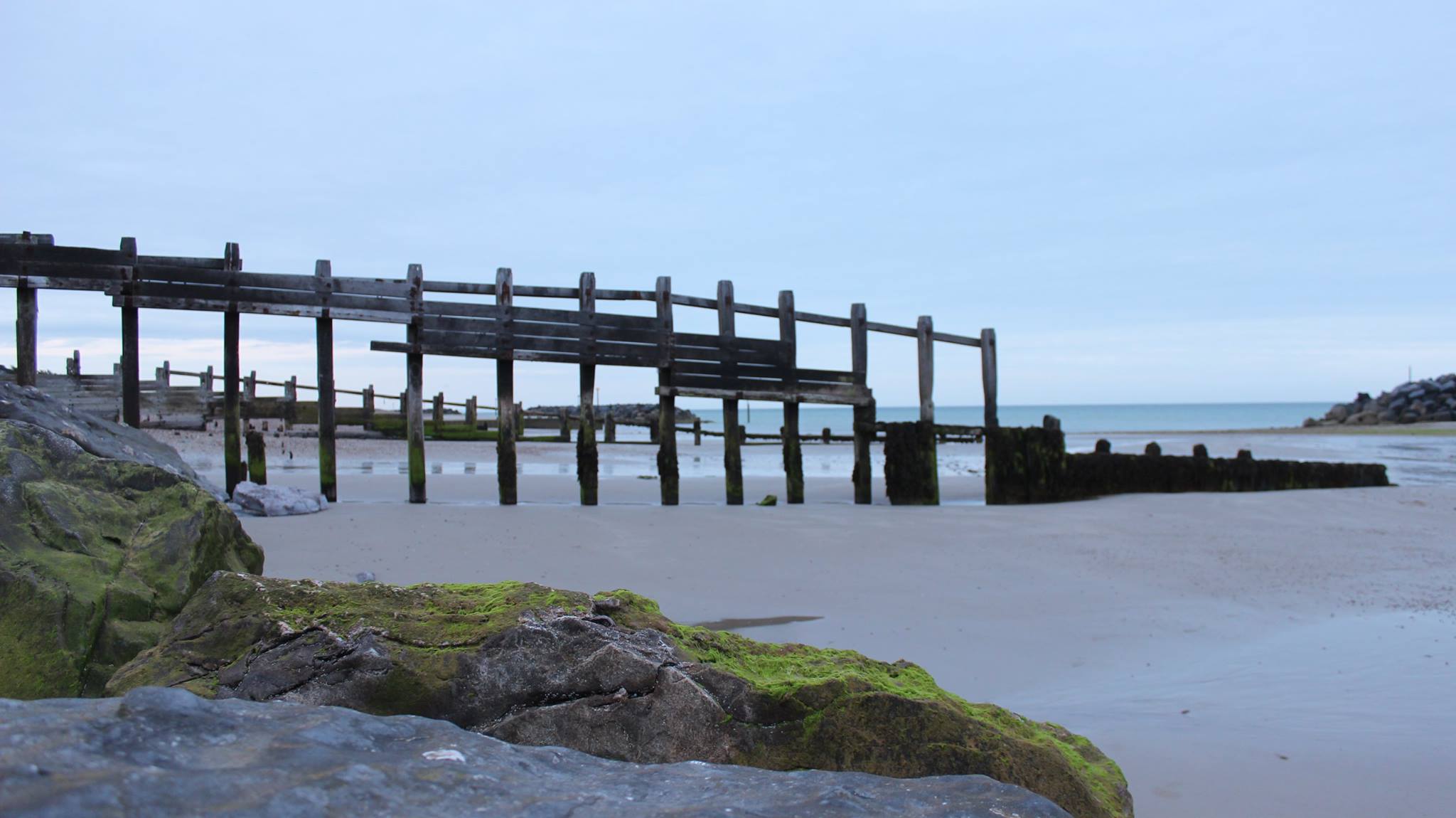 A public car park is available and is free but fills up quickly in the summer and is still a bit of a walk. There is free parking on some of the local streets, but a lot of that is now being turned into double yellow lines, and a very ticket happy traffic warden is sure to ruin your day if you dare play parking roulette.
However, with all that said, if you live in Middleton On Sea or Elmer, then you will fall in love with this part of the Sussex coast. The beach is dog friendly, and locals just love an evening stroll with stunning views of the English channel. Whether high tide or low tide, this beach has a lot to offer all year round.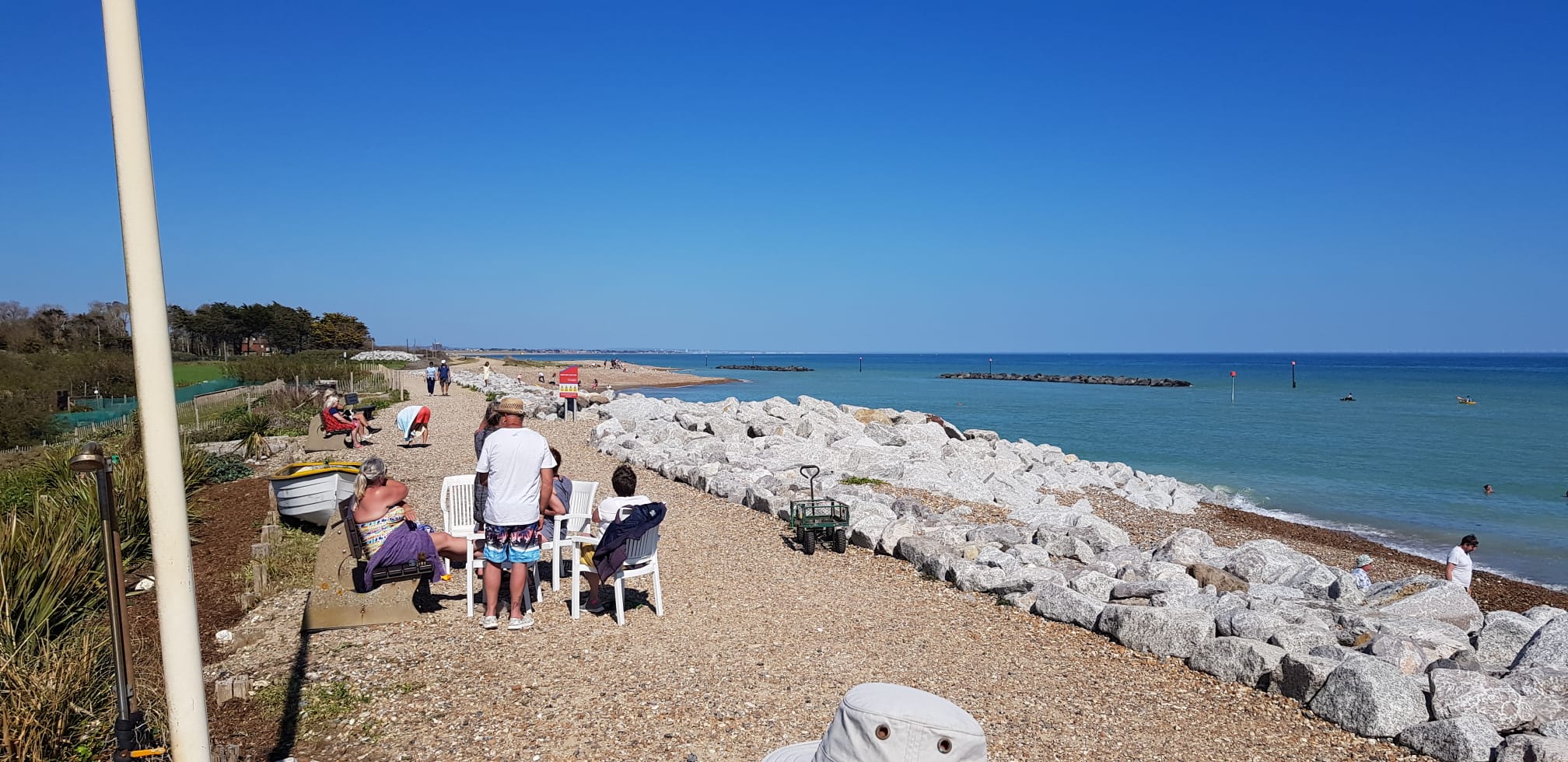 The beach is full of dog walkers and locals casually walking about and enjoying the peace and quiet. You will see people;e fishing off the rock islands and Kayakers heading further out to catch the likes of bream and bass.
West Sussex Has A Lot To Offer
As You can see from the best West Sussex beaches above, they are all stunning and with West Sussex getting the most sunshine in the UK, what more could you ask for. However, these made it onto our best beaches list, but all the beaches have the south downs right on their doorstep, so if you get fed up with sand and shingle, you can have a short drive and visit the rolling hills with some stunning sea views.
I hope you have enjoyed reading about these great west Sussex beaches. Please make sure you give us a like on Facebook and stay tuned for more great content.