Skegness is a seaside resort and civil parish in the East Lindsey district of Lincolnshire, England. It lies on the North Sea coast, 12 miles south-east of Grimsby and 35 mi north-west of Boston; it had an estimated population of 7,444 in 2009.
Skegness is home to one of the last remaining traditional English funfairs held on the town's seafront.
In 2008, Skegness was ranked in the top five coastal places to live in Britain. In 2014, The Guardian voted as a runner up of best beach for families in England.
Skegness has long been a popular tourist destination for people in the Midlands.
If you are looking for things to do in Skegness, then you have come to the right place. We will look through and show what things you can do in Skegness, and hopefully, we can guide you into enjoying your stay.
Here Are Our Top Things to Do in Skegness
Skegness Beach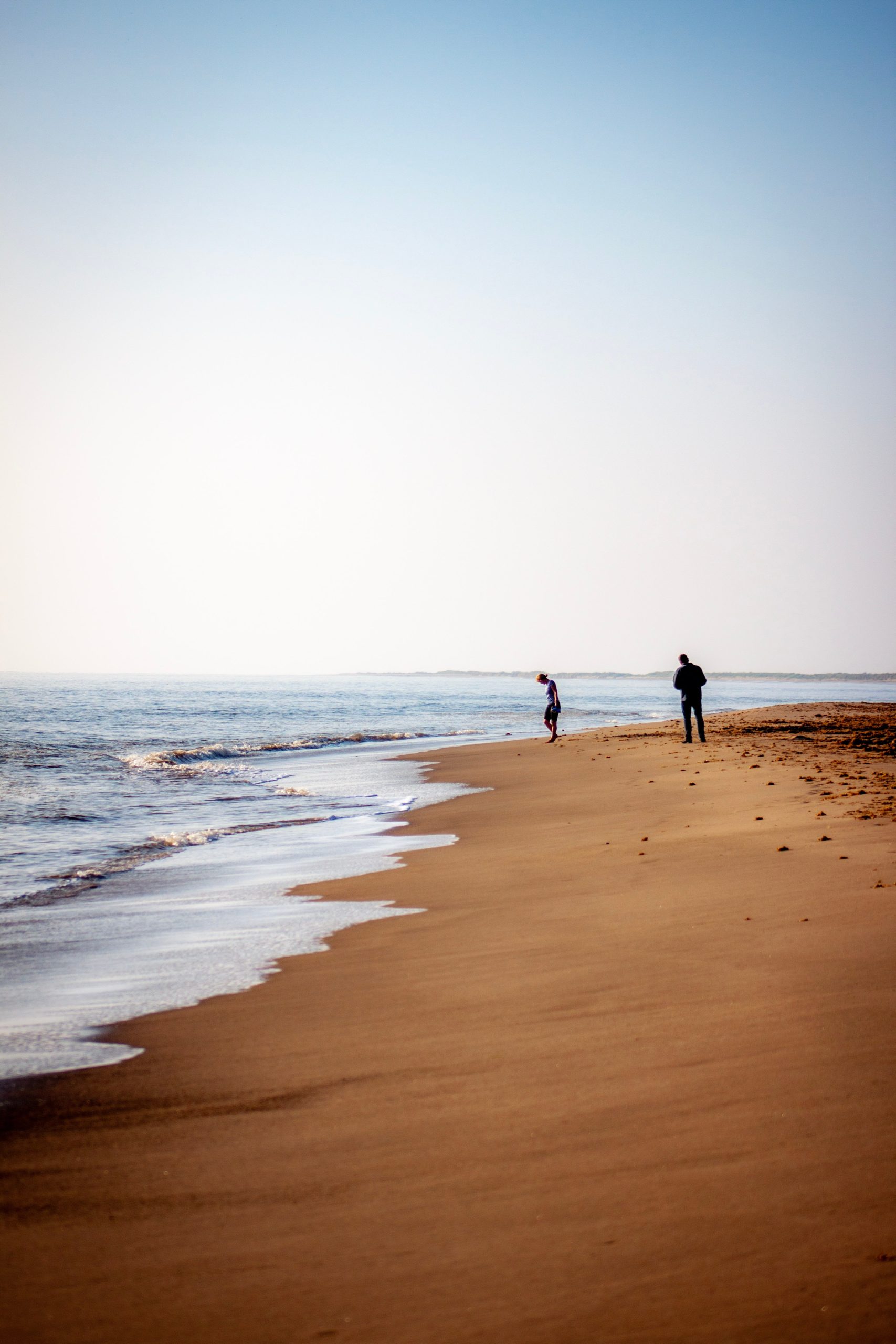 Where would Skegness be without its beach? For many of us, the seaside is synonymous with a day on the beach, playing in the sand and splashing around in the sea. Where else does one go to relax and let off some steam at the end of a hectic week?
If you are looking for fun things to do in Skegness, then the beach is undoubtedly number one on that list.
Take a walk along the dunes, experience incredible vistas from the beach, and enjoy magnificent sunshine while enjoying its vast stretches of untouched sand, with visitors coming from near and afar to see it. It may also be raining and windy as hell, but we will try and be positive.
There are numerous exciting things to do after you've taken a dip in the sea and dried off on the beach. Families can enjoy beachfront donkey rides and theme park thrills at the neighbouring fairgrounds to keep everyone occupied. Meanwhile, there are numerous traditional British restaurants and takeaways on the top of the beach.
Any beach in the UK is always worth a visit as they are all very different, and that is why Skegness beach has made it onto our list of the best things to do in Skegness.
Skegness Pier.
With a length of 1.1km, Skegness pier is one of the longest remaining piers in England and Skegness itself has been known as a premier coastal resort since the 1860s. The pier was opened on Easter Monday, April 20th 1881 and has been visited by more than 22 million people since then.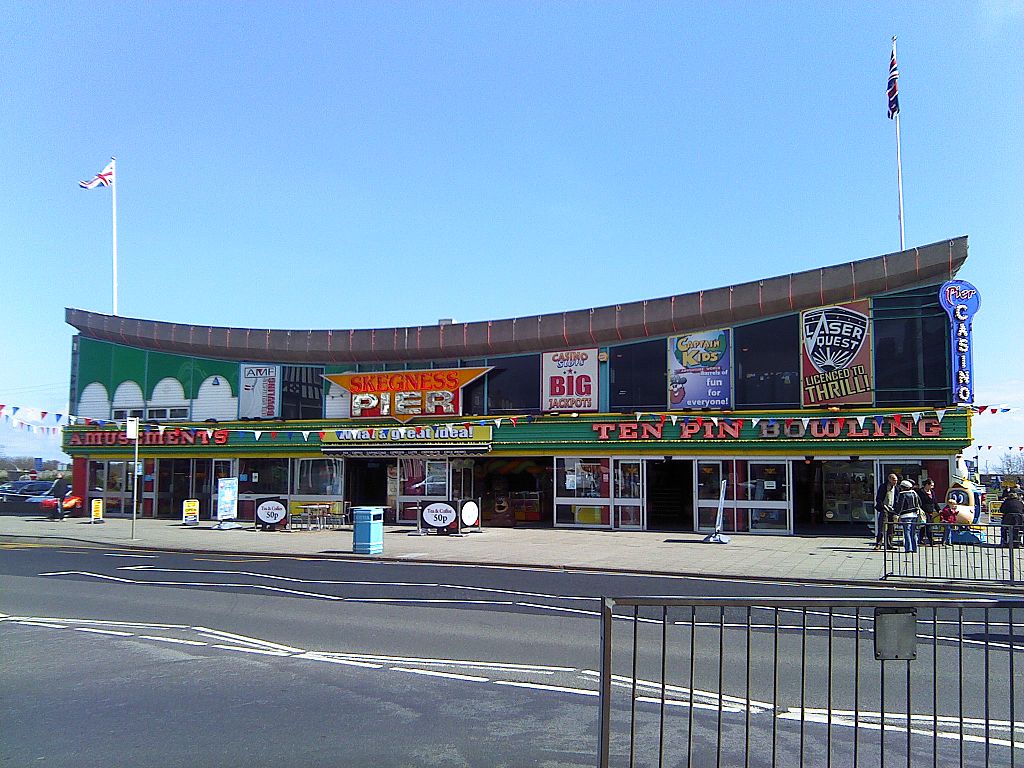 The pier's various attractions include a variety of restaurants, bars, and cafés. Skegness Pier has everything you need to keep the whole family happy. Whether you're in town for an afternoon or a week, head down to Skegness Pier to discover what makes it so unique.
Pier was seriously damaged by a fire in May 2008, after part of it had been left to decay due to lack of funds. The pier is again open and will celebrate its 130th anniversary.
The pier is home to many attractions, including an amusement arcade, games rooms, souvenir shops, and the Skegness Yacht Club, all of which are great things to do in Skegness.
Skegness Natureland Seal Sanctuary
The seal sanctuary is mostly underwater – visitors get to see the seals in their natural aquatic habitat up close. Visitors can even feed them or splash around with them in the pool – SUCH FUN!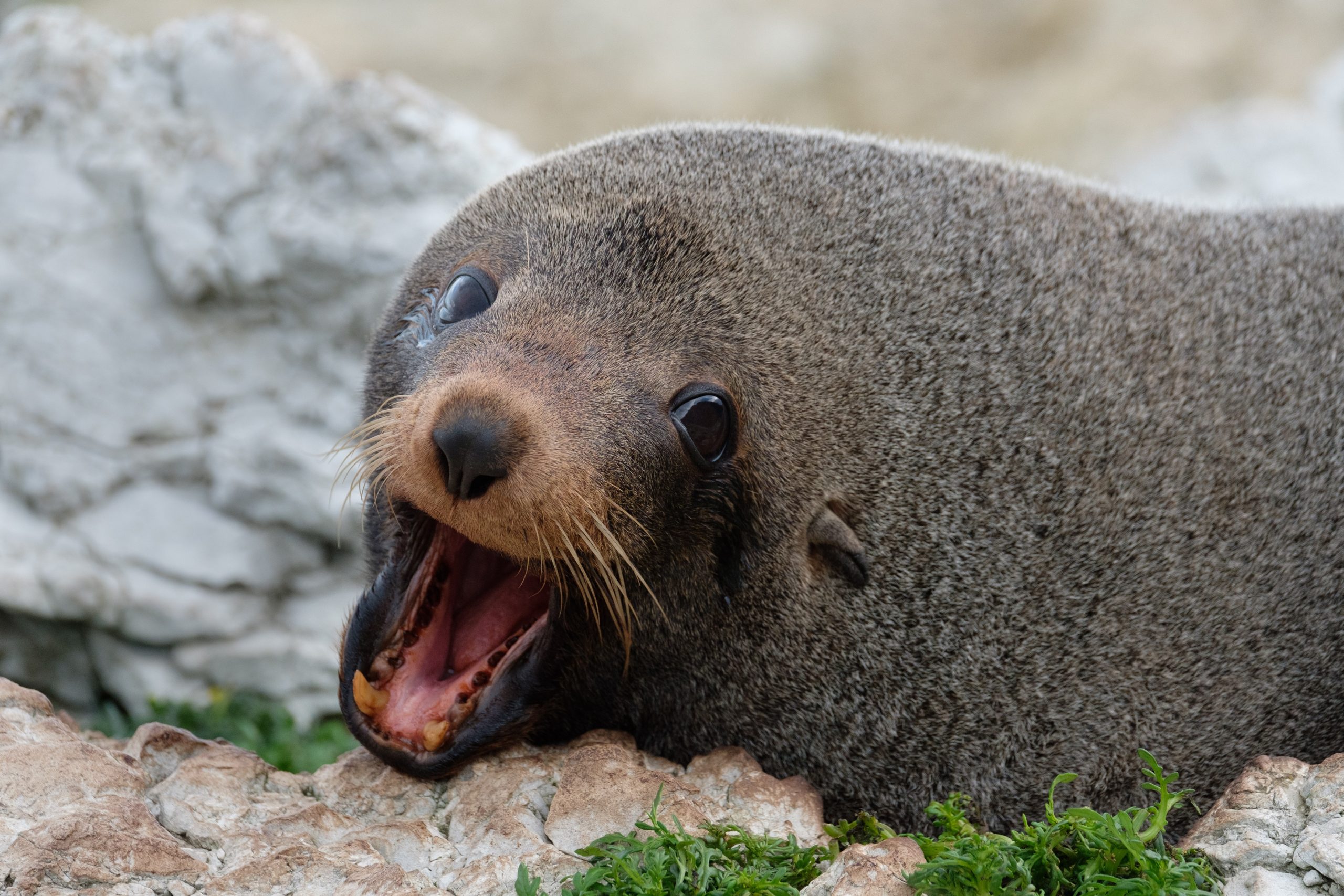 There are over 60 species to discover in the sanctuary, with ponds and aquatic life too.
Visitors can also roam amongst the birds, meet goats and other farmyard animals, see rabbits in outdoor enclosures, or pet a guinea pig or two!
The seal sanctuary can be found at Skegness Beach, opposite the Lighthouse Inn – follow signs for Skegness Beach.
What more is there to love about seeing seals enjoying life? The Natureland seal sanctuary is a must for anybody, especially young family members, and that is why it has made it on our list of the best things to do in Skegness.
Gibraltar Point National Nature Reserve
The Gibraltar Point National Nature Reserve is a great place to visit if you want to see wildlife and enjoy the fresh air. Located on the Huntingdonshire coast, there are plenty of things to do at Gibraltar Point National Nature Reserve, including walking, birdwatching, swimming, and taking in the fresh sea air.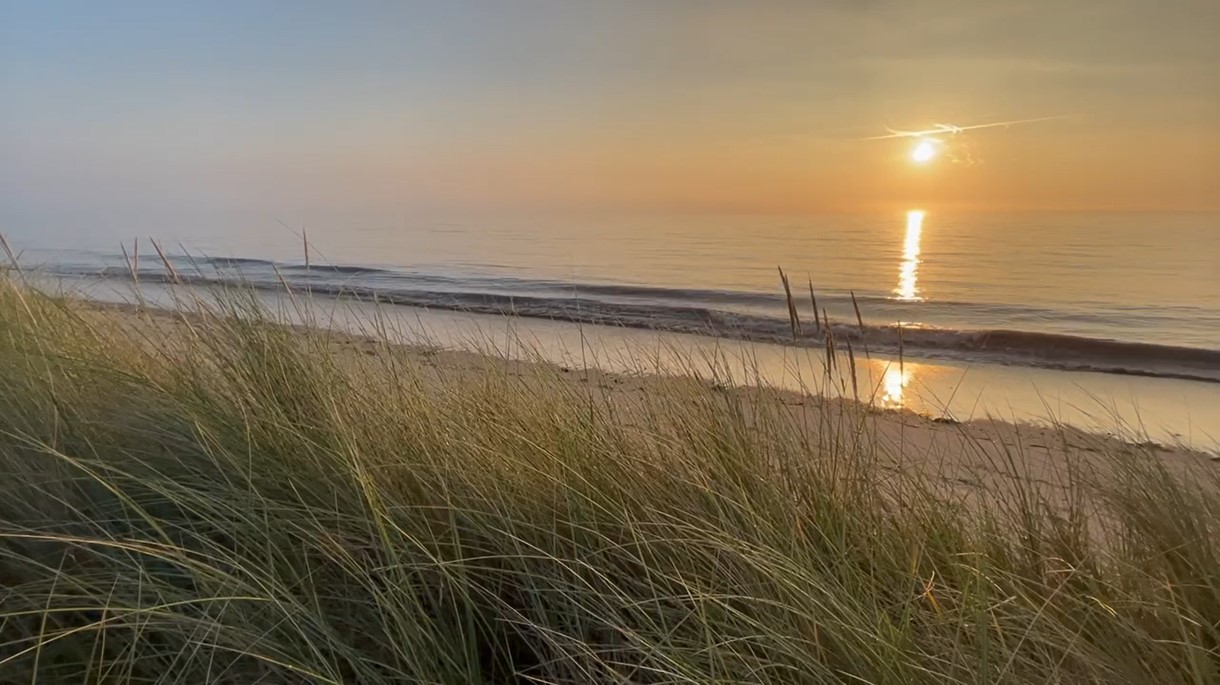 Skegness is only ten minutes away, where there are more bars, restaurants and shops than anyone could ever need during their holiday.
People who want to explore the beauty of nature and get some shopping done should consider coming here for a holiday.
A campsite and caravan park within the Gibraltar Point National Nature Reserve is located near Skegness and Mablethorpe.
Gibraltar Point National Nature Reserve has an accessible car park that people can use if they don't want to walk too far when exploring the reserve.
The best time of year to come and explore Gibraltar Point National Nature Reserve is during the spring months, where you can see all of the wildlife in their natural habitat.
It would be best if you always kept an eye out for signs when exploring, as some areas have been fenced off to keep people safe from harm.
If you follow the instructions on these signs, then everyone should enjoy a fun and exciting holiday at this beautiful place, and it will be a great time away and one of the best things to do in Skegness.
Ingoldmells Market
Ingoldmells Market is set right outside the town of Skegness, providing holidaymakers with everything they need for their stay. Therefore, this makes Ingoldmells Market perfect for visitors looking to kill some time between meals or activities; it's also ideal for those who are simply looking to stock up on essentials.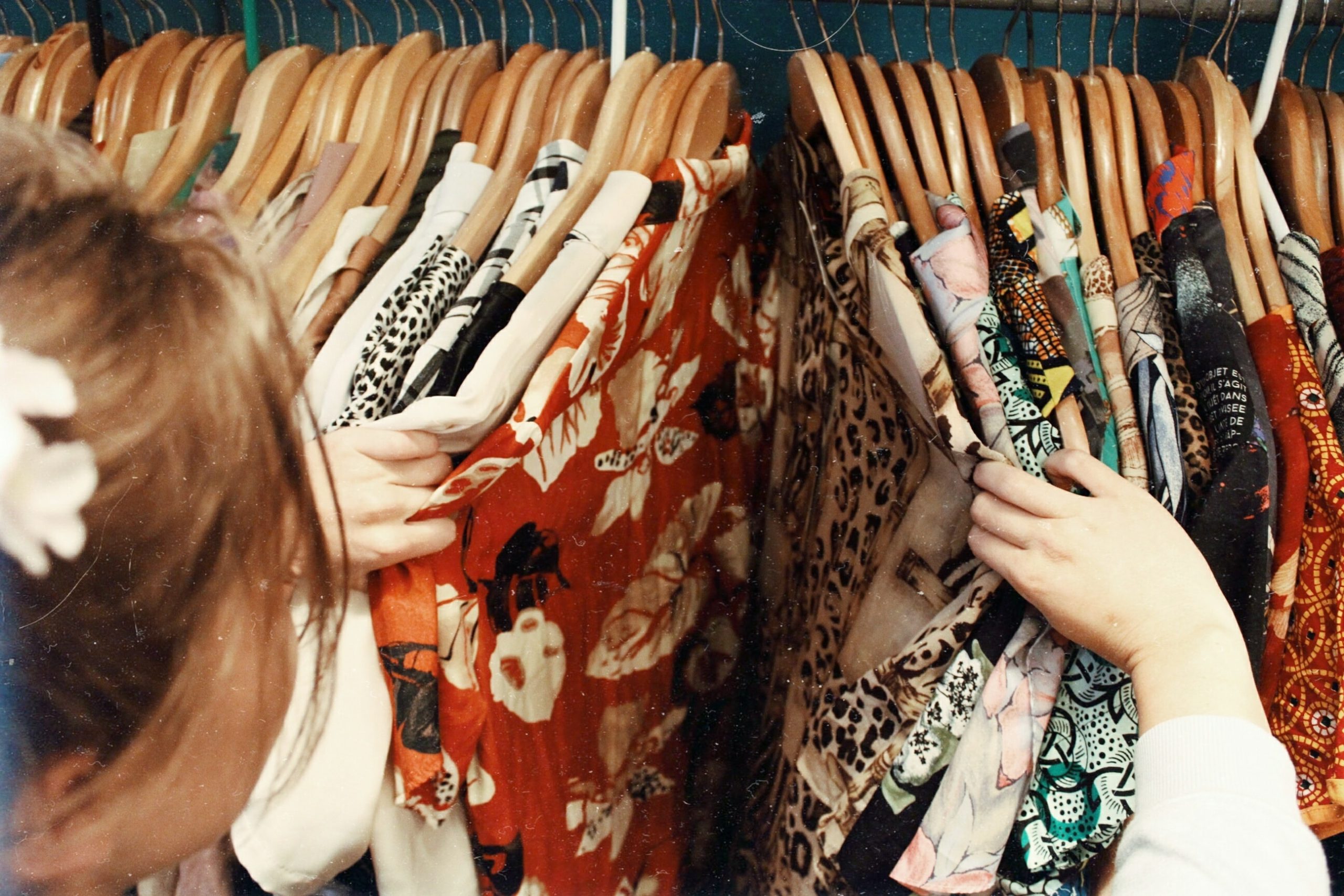 A market is always fun to get lost in and absorb the atmosphere, and no matter what the weather, the Ingoldmells Market is one of the more popular things to do in Skegness.
There is a nice variety of stalls at Ingoldmells Market, everything from clothes and bric-a-brac to jewellery and food stalls. The market itself has a very shabby chic look, and there are old boards with handwritten descriptions for the artisan goods alongside the more established stall owners who have their own tables.
Hardy's Animal Farm
Apart from being filled with tourists throughout the summer, Skegness is also the home of Hardy's Animal Farm.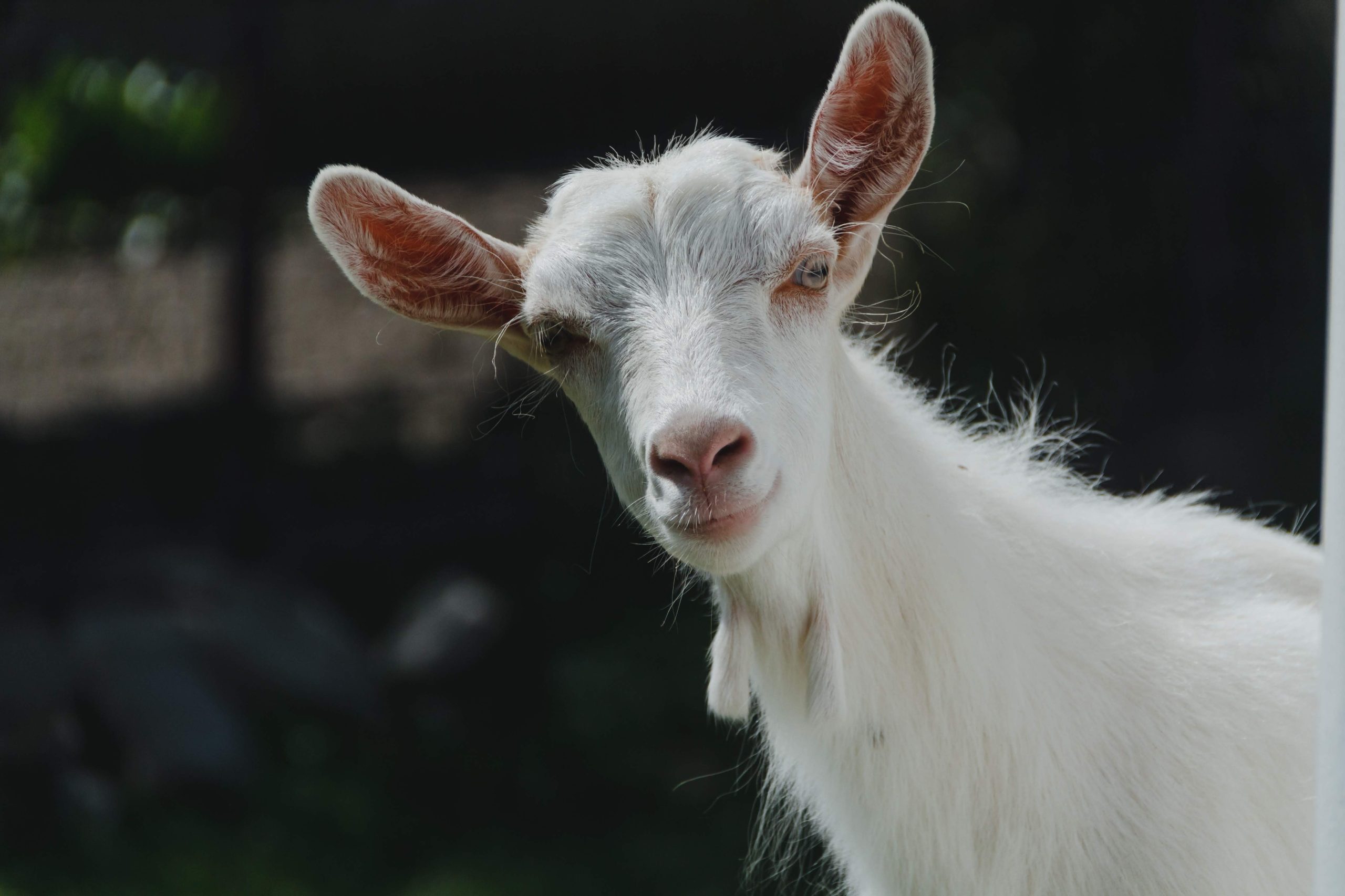 Hardy's Animal Farm is a fantastic location to go to if you're interested in learning more about a modern working farm. The farm park is located around 6 miles north of Skegness Beach and has an indoor playground, tractor rides and a fantastic cafe to explore.
Hardy's Animal Farm is a lovely way to learn more about British farming history. It boasts a petting zoo of farm animals, including kunekune pigs, adorable goats, and colourful miniatures horses, which is why it has made it on to our list of things to do in Skegness.
The Village Church Farm
The Village Church Farm is a lovely day out for the family, whether with children or not, and it is one of the best fun things to do in Skegness.
One of Skegness's most popular attractions is its close location and very reasonable prices. It is also an attraction suitable for all ages so everyone can enjoy their time there!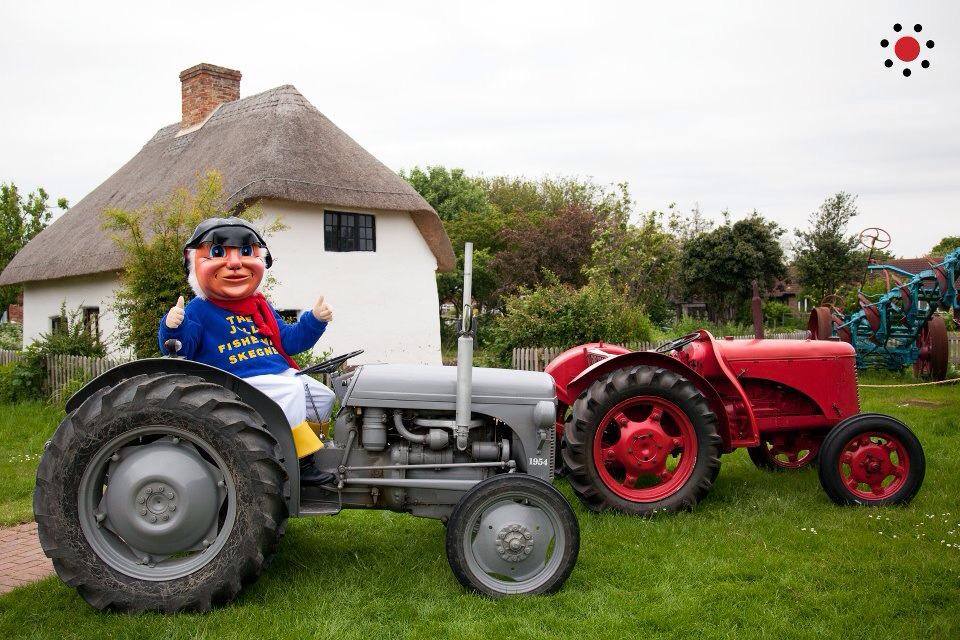 There is something to do and see all year round, with a great range of animals and entertainment. The Village Church Farm has a history going back to 1965, when it started as a tiny petting zoo. It didn't take long before they realised that people wanted more than just goats and rabbits to look at! They then added the "Go Ape" high ropes course, which has been a massive success ever since.
They have also put a fantastic amount of time and effort into improving the grounds themselves, with beautiful flower gardens around the farm's which are just perfect all year round.
This is one place you can truly call a home from home! It doesn't matter whether you have a large or small family, and they will all be able to enjoy Skegness Village Church Farm!
All of the animals are incredibly friendly and gentle, so there is no need to worry about any nervous animals. The animals can get quite close to you on most occasions, so if you have very young children, there may be some areas where they don't feel comfortable.
Their friendly farm animals and outdoor fun means that Skegness Village Church Farm is one of Skegness favourite places for family days out!
Pleasure Beach Fairground Skegness
The Pleasure Beach Fairground is one of the main attractions and is definitely one of the top things to do in Skegness. It has over 20 different rides, including the best family and thrill rides. There are also many shows available for people to watch when they're not enjoying the rides, which Skegness also provide several Skegness events throughout the year.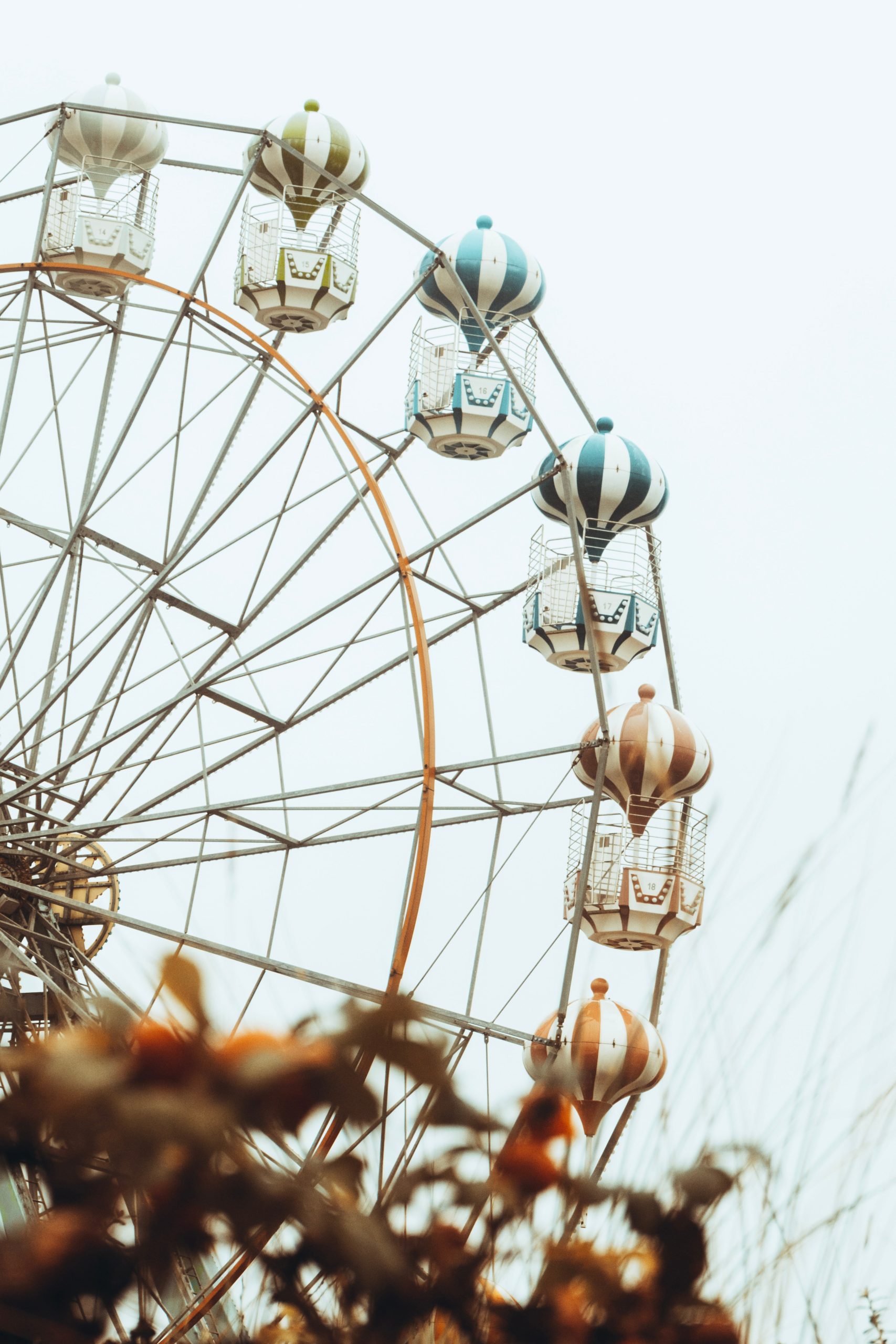 The Pleasure Beach Skegness is open every day during the school holidays but also opens daily over the Skegness summer season. It's available throughout December, Skegness, with rides and fun for people of all ages.
It may be one Skegness thing to do in Skegness, but if you like having fun, Skegness Pleasure Beach is definitely worth a visit!
Skegness Raceway
The Skegness Raceway is Britain's only purpose-built oval racing circuit. It hosts four main shows each year, which are usually in April, May, June, and October. They are all great opportunities to have fun and watch some entertaining racing, whatever your age.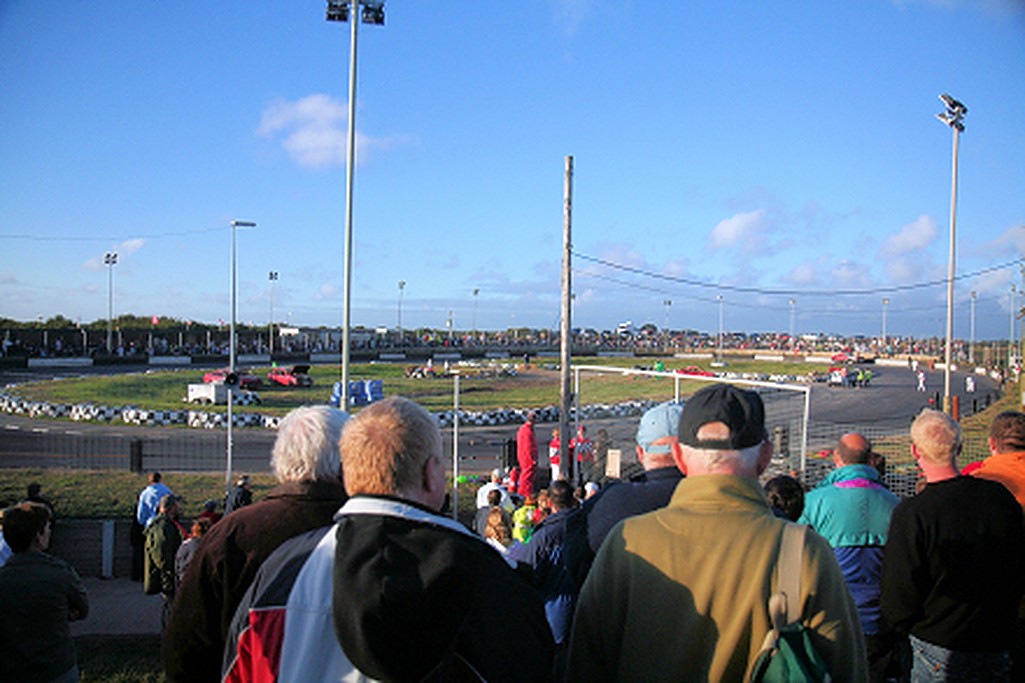 The Skegness Raceway is home to the British Sprint Cup Championship, which people come from around the country to see. It also has several other events that many people enjoy throughout the year, including drag formula one-style racing and several car and motorbike races.
The Skegness Raceway is ideal for anybody who has a remote interest in motorsport or simply would like to feel the excitement that is motor racing. The Skegness Raceway is undoubtedly something to add to your list of fun things to do in Skegness.
Skegness Embassy Theatre
The Skegness Embassy Theatre is one of the major reasons to visit Skegness and one of the most elegant things to do while you are visiting.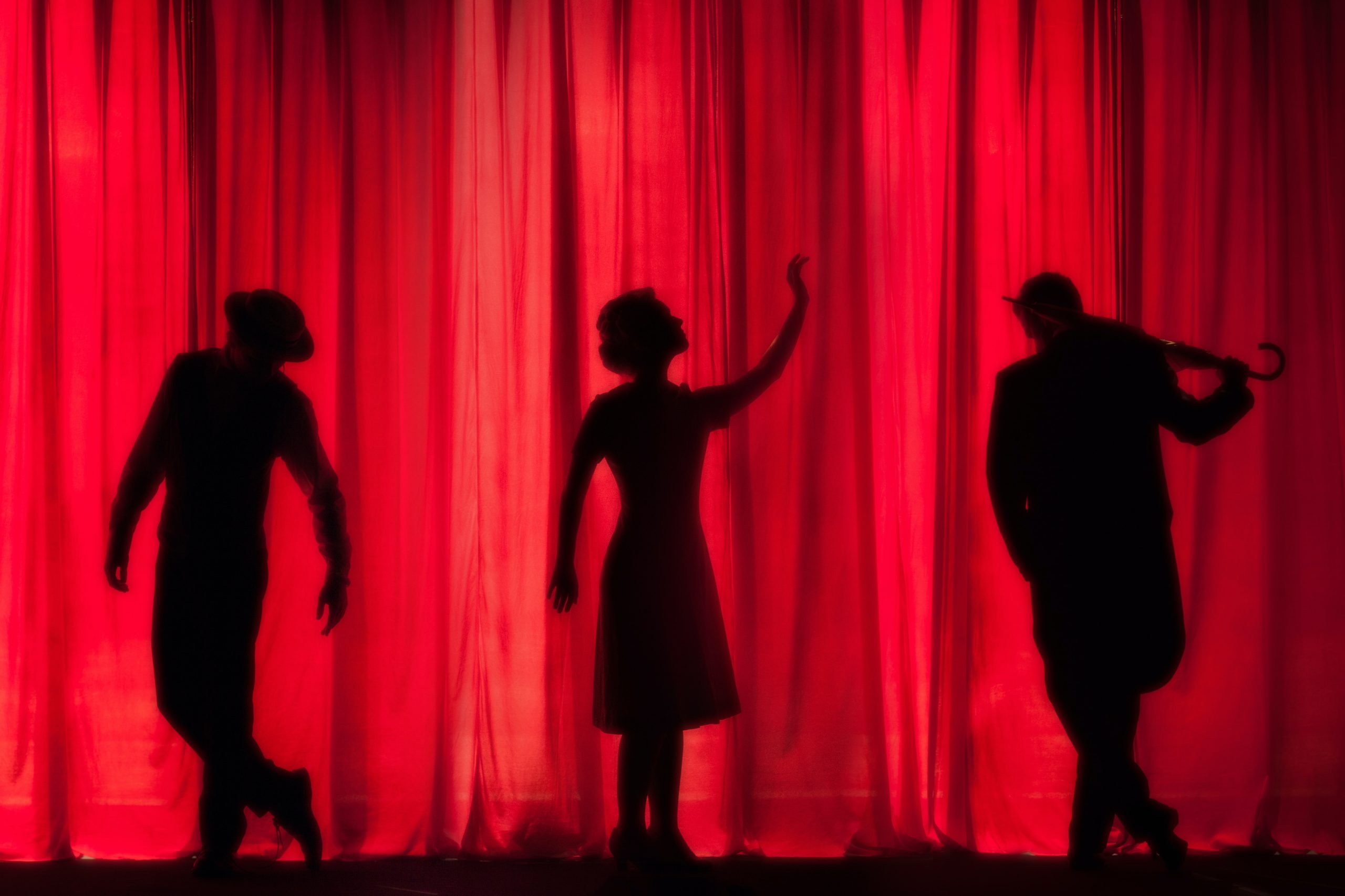 It is home to some incredible shows and Skegness musicals, which will undoubtedly entertain you throughout your trip!
The Skegness Embassy Theatre features many new and old musicals that range from big hits to unforgettable classics. Skegness musicals are always available each day, so if you're looking for something to do in Skegness, the Embassy Theatre shouldn't be missed!
The Skegness Embassy Theatre is open throughout April Skegness, May, June, September and October of every year, with daily shows so everyone can
The Skegness Embassy Theatre is the place to be for much of the nightlife in town. The much-loved venue, recognised as one of the east coast's top performance art centres, has hosted some of the world's most famous musicians, comedians, and playwrights.
The theatre is located just across from the beautiful Tower Gardens, which offer a lovely view of the city. There are several options for passing the time before your performance begins, including restaurants and bars. There is a bar inside where you may get a beverage before finding your seat and watching the performance.
That's not all of the best things to do in Skegness.
There are so many other great things to do in Skegness, and whether you are coming for a week or a weekend, we are confident that you will find more than enough things to do in Skegness. Even if you don't want to spend too much money, you can always go for long walks and see the sights that are on offer and if you are into taking great photos why don't you go on a photo tour.
If you have enjoyed our top things to do in Skegness, please make sure you follow us on Facebook and Instagram for more great content. Especially on our Instagram page, you will see some stunning photos from talented photographers worldwide.