Are you looking for things to do in York an exciting city break? York is a fantastic option! York has so much to offer, with culture, history and entertainment. York is brimming with things to do, places to see and experiences to have. We've compiled a list of our top five things to do in York below, which should make your York break a breeze! York has a little bit of everything, from York City Walls to York Racecourse. Whichever experience is your favourite will depend on what you're in the mood for.
So without further ado, let's take a look at our top things to do in York!
York Minster
The magnificent York Minster is one of the world's most beautiful cathedrals and if there is only a short amount of time you have to make sure that York Minster is on your list of things to do in York.
The Minster, which has been a Christian cathedral since the 7th century, remains a thriving church grounded in prayer and worship today.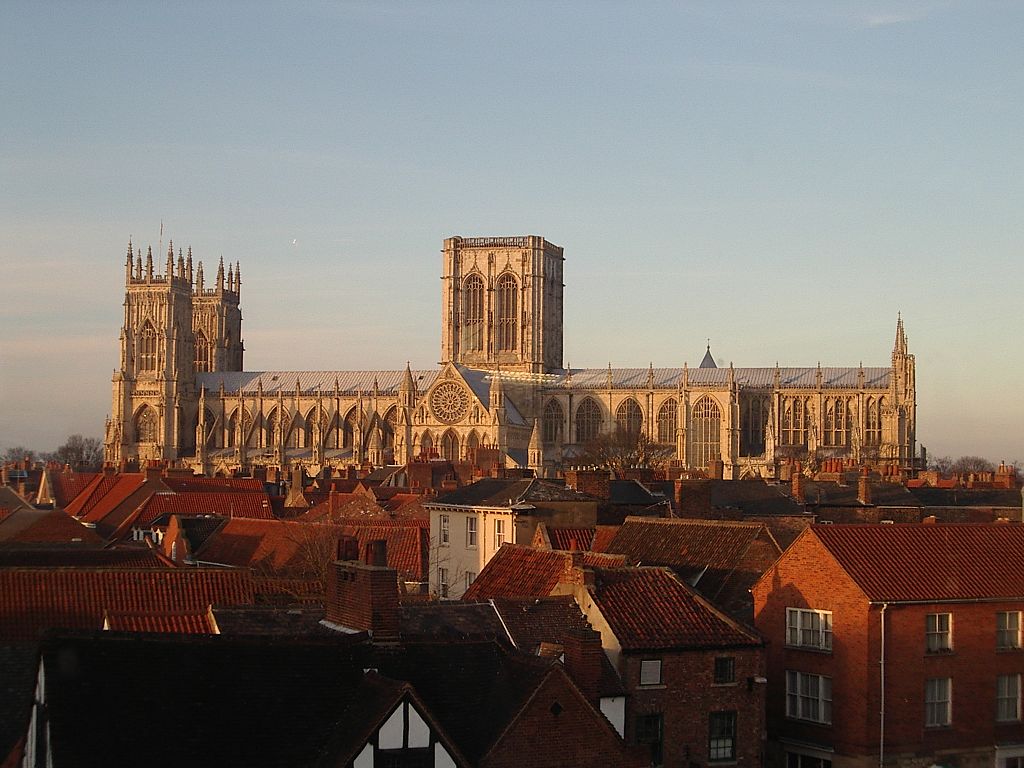 The exquisite, handcrafted stone through to the unrivalled collection of medieval stained glass all tell the story of Jesus Christ. Come and discover for yourself this sacred site's devotion to God, which has drawn visitors from all over the world for more than a thousand years.
After many centuries of construction, the Minster was finished in 1472. It is dedicated to Saint Peter and has a vast Decorated Gothic nave with a chapter house, a Perpendicular Gothic chancel, an Early English north and south transepts, and a decorated west front.
The nave contains the West Window, built-in 1338, and the world's largest expanse of medieval stained glass, the Great East Window (completed in 1408), which is located over the Lady Chapel in the east end. In the north transept is the Five Sisters Window, each lancet being over 53 feet (16.3 m) high. A rose window and a heart-shaped pattern called The Heart of Yorkshire are featured in the south transept.
York Minster is a stunning place and is definitely should be on your list of things to do in York.
Holgate Windmill
George Waud was the builder and first miller of Holgate Windmill. He was born in Barlow, Yorkshire, in 1717 and bought the property on 27 December 1768. George and his wife, along with their children, moved into the Mill house in October 1770. The Mill was erected in open countryside with a view of Holgate, located at the intersection of Acomb Road and Poppleton Road near 'The Fox Inn. Many of the roads through Wansford are still used today by farmers, who transport their crops to market via these routes.
These roadways allowed for the grain from local farms to reach the Mill, and much of George's high-quality flour would have been carried into York. The original road to the Mill, which was originally a snicket from Acomb Road, is still visible.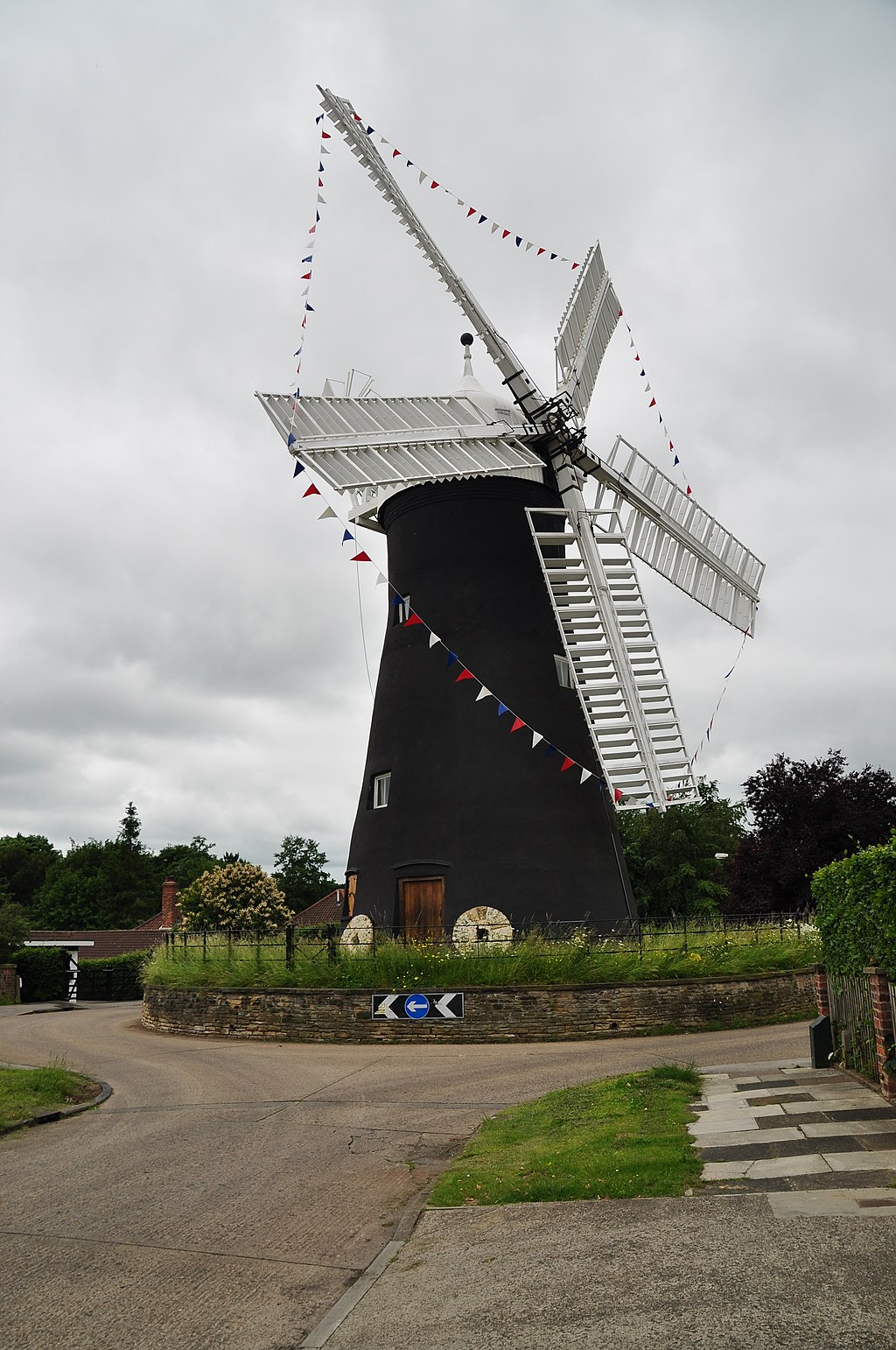 There had been a windmill in Acomb, which is now known as Millfield, and another in the area of the modern street Wilton Rise; both had vanished by the time Holgate was constructed.
The Mill was passed down through the generations of George and his son and grandson. It was purchased by John Musham, a local gentleman, in 1851 and subsequently worked by a tenant miller named John Thackwray from Boston Spa. Joseph Peart acquired the property in 1855.
Joseph Peart owned several mills in the area, established property in St. Paul's Square, and resided at Mount Terrace House. William Bean Horseman and later Joseph Chapman were millers for him. He restored the Mill, most likely installing the steam engine, between 1858 and 1859.
The ownership of the Mill following Joseph Peart's death is unknown, although it is thought that the Gutch family owned it at least as far back as 1877. After Peart's demise, work on the Mill was continued by Joseph Chapman.
Every Sunday in October 2021, from 1 pm to 4p m, the Windmill will be open to the public.
The mill shop is available to purchase flour on Saturdays from 10 am until noon. We also take weekly orders for 5 kg bags of flour (wheat £7.50, spelt £11.00)
Visiting a windmill may not have been something you considered when looking for things to do in York but it is certainly interesting way to spend an afternoon.
Kirkham Priory
The ruins of Kirkham Priory are located on the banks of the River Derwent in Kirkham, North Yorkshire, England. The Augustinian priory was established in the 1120s by Walter le Espéc, Lord of Helmsley, who also constructed Rievaulx Abbey. The monastery was surrendered on 8 December 1539, during the Dissolution of the Monasteries. According to legend, Kirkham was built in memory of L'Espec's only son, who died nearby due to his horse being startled by a boar. The site was used to test D-Day landing vehicles after the war, and Winston Churchill visited it.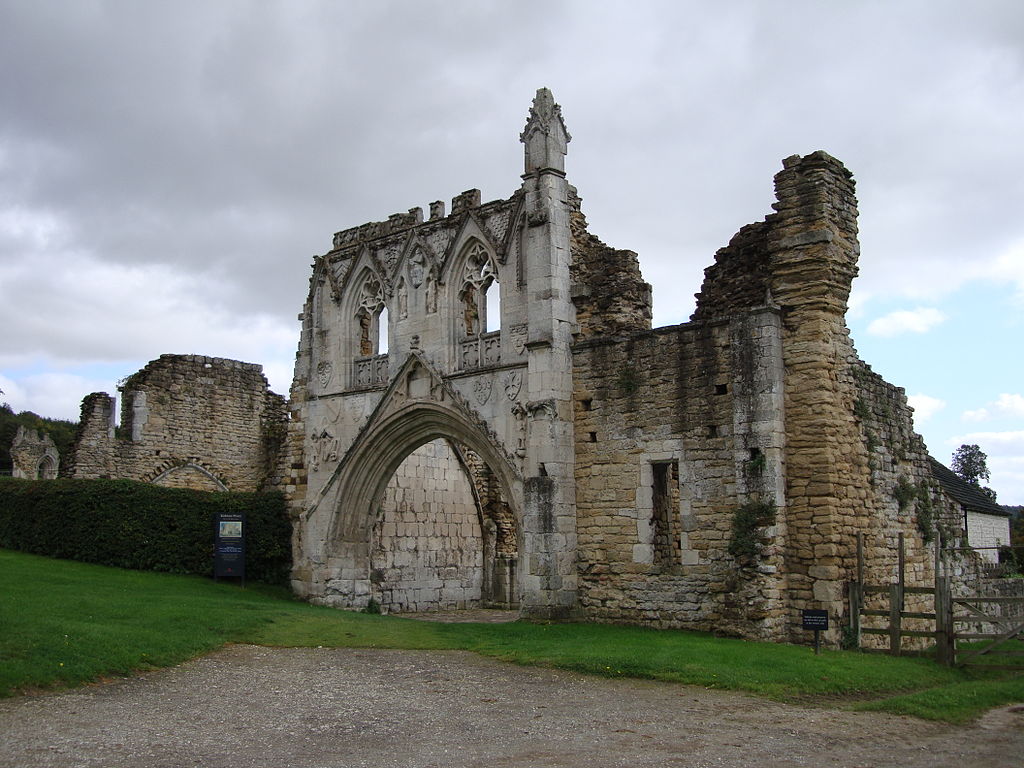 The Gatehouse of Kirkham Priory, erected between the years 1290 and 1295, is an excellent example of English medieval Gothic architecture. It is an exceptional survival of this type of gatehouse, comparable to that of Butley Priory in Suffolk.
During the Second World War, the military used the priory in training for D-Day, which was the largest seaborne invasion in history and took place on 6 June 1944. The British 11th armoured division was relocated from Nottingham to Kirkham, where drivers were given experience navigating and testing various waterproofing compounds in preparation for the invasion. At the priory, tanks, jeeps, and other military vehicles destined for the landings were put through their paces on the banks of the River Derwent.
If you enjoy looking at ruins and getting lost in history then Kirkham Priory one of great things to do in York.
Whitby Abbey
Whitby Abbey was a Benedictine abbey that grew from a 7th-century Christian monastery. The abbey church was built on the East Cliff above Whitby, North Yorkshire, England, where it overlooked the North Sea and served as a religious centre for the medieval Northern Anglo-Saxon kingdom. During the Dissolution of the Monasteries between 1536 and 1545, the crown seized the abbey and its belongings.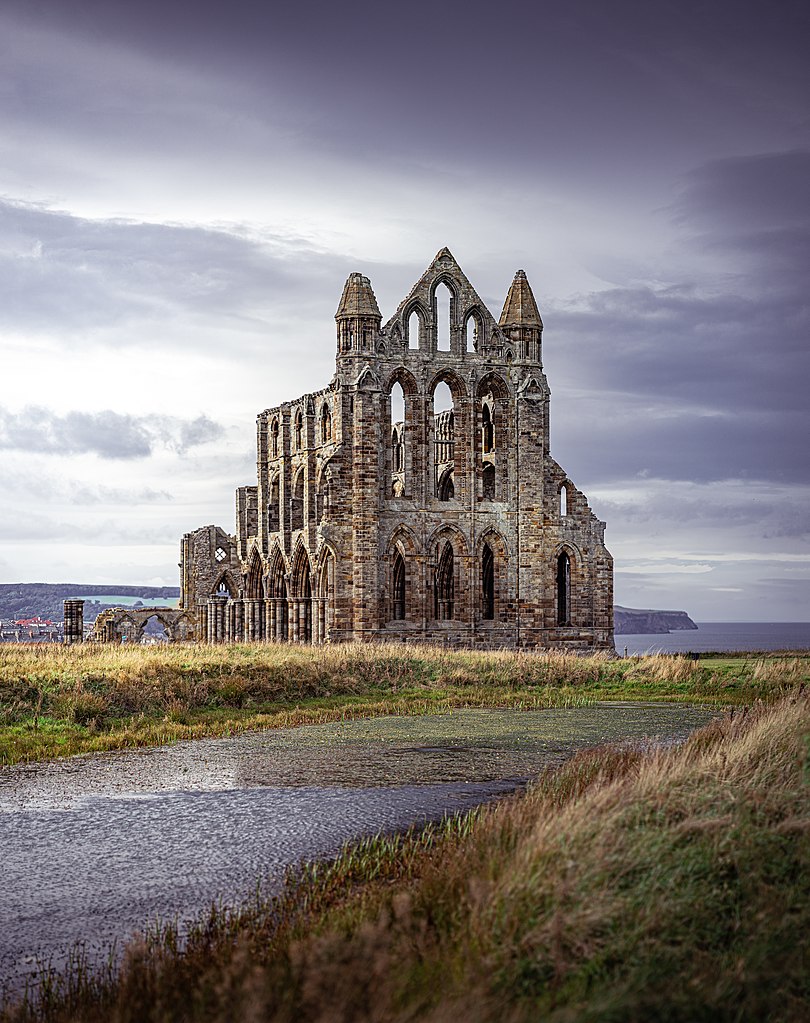 Since then, the remains of the abbey have served as a guide for mariners at the headland. Since 1900, when significant ruins of the church were designated a Grade I Listed building and are now in the care of English Heritage.
Whitby Abbey is a place where if you like taking dramatic photos then with the right lighting and some creative flair you will get some stunning photos. This is why Whitby Abbey is on our things to do in York.
Castle Howard
Castle Howard is a large manor house in North Yorkshire, England, within the parish of Henderskelfe and 15 miles (24 km) north of York. It has been the home of the Howard family's Carlisle branch for more than 300 years and is a private house. Although Castle Howard is not a fortified castle, the name "castle" is occasionally used to designate an English country house that was constructed on the site of a previous castle.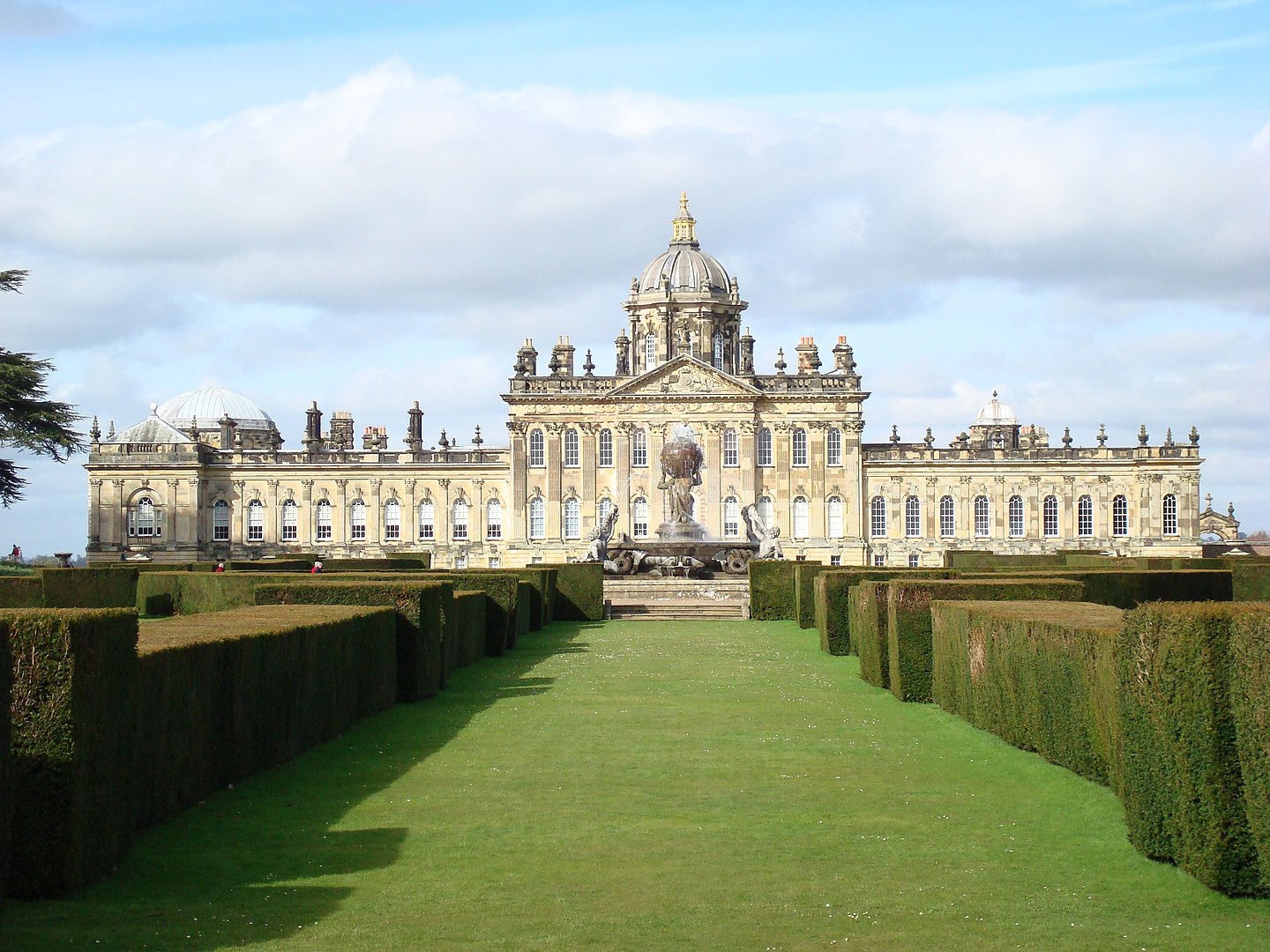 The home is well-known to television and film viewers as the fictitious "Brideshead," both in Granada Television's 1981 adaptation of Evelyn Waugh's Brideshead Revisited and a two-hour 2008 version for the big screen. It became a museum in the 1970s, and today it is part of the Treasure Houses of England organisation.
The gardens at Castle Howard are quite large and varied. There is a magnificent formal garden immediately behind the home. The house is located on a ridge, and this was taken into account in the creation of an English garden park that opens out from the formal garden and combines with the park.
With nice weather and the right company Castle Howard is one of the best things to do in York with friends or family.
Stillingfleet Lodge Gardens
Stillingfleet Lodge Garden is a relaxing place to disconnect from the bustle of everyday life. It's a family garden that has been meticulously nurtured over four decades, providing a refuge from the world. You may relax by the pond and hear bird songs and bees buzzing while strolling through the wildflower meadow and examining the herbaceous border.
It's a wildlife-friendly organic garden that is kept in good shape. Every June, we host a family-friendly wildlife day. You'll learn about some of the animals in our garden and meet local experts who can teach you how to attract more wild visitors to your own yard.
They run several courses throughout the year, including both hands-on and hands-off ones. Vegetable gardening and apple tree pruning are two examples of such workshops.
These stunning gardens will make your visit to york a trip to remember. So make sure it is on your list things to do in York.
Ghost Trail of York
York is regarded as one the of the most haunted places in the UK, so what a perfect place to go and do a guided ghost tour while you are here. Whether you want to do a self-guided tour or get on an organised tour, there are plenty of options, and plenty of companies will offer you the complete ghost tour package.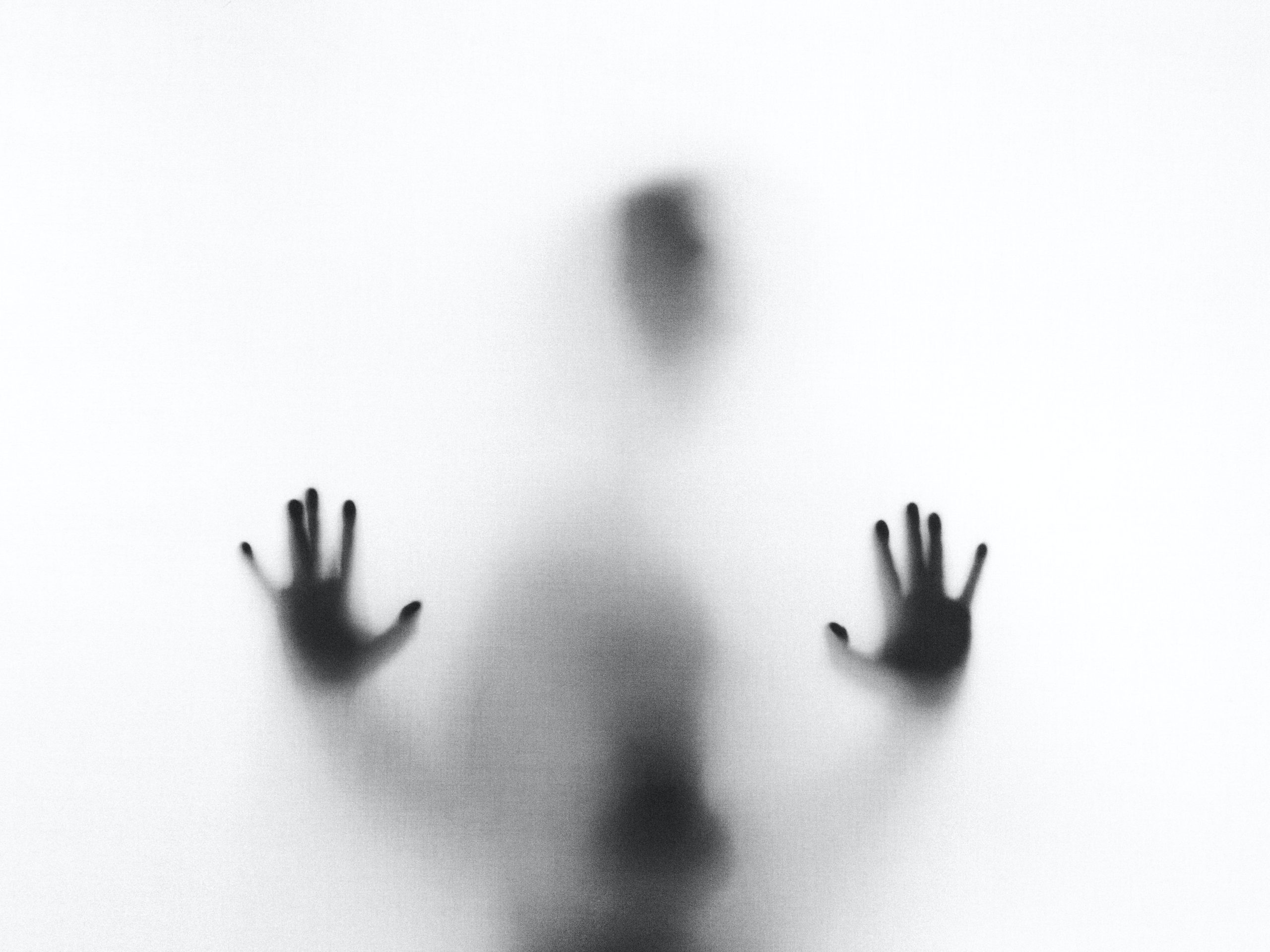 If you are here during the dark winter months, this will be ideal for keeping you occupied in the evenings.
York has so much to offer. With a stack load of history and heritage, you will not be stuck for finding things to do in York or looking for places to go in York.
If you have enjoyed reading about our top things to do in York, then please make sure you follow us on Facebook to keep up to date with our latest travel diaries and posts.
Please leave your comments below or any suggestions on other things to do in York.