Would you go to a festival and sleep in hammocks hanging hundreds of feet above the Italian Alps? Well, these people did!!!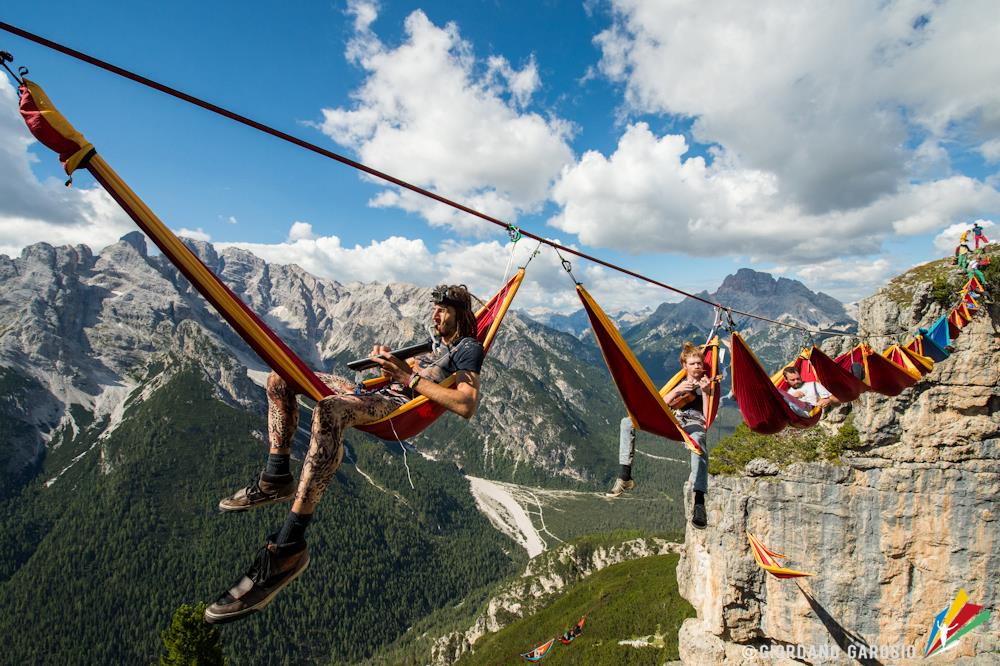 This group of people calls themselves "Slackers," and they don't just have some severe guts they have balls of steel as they like to party way up there in the clouds.
The international Highline Meeting Festival appears to be a pretty awesome festival with tight ropes stretching across the Italian Alps in the stunning Monte Piana.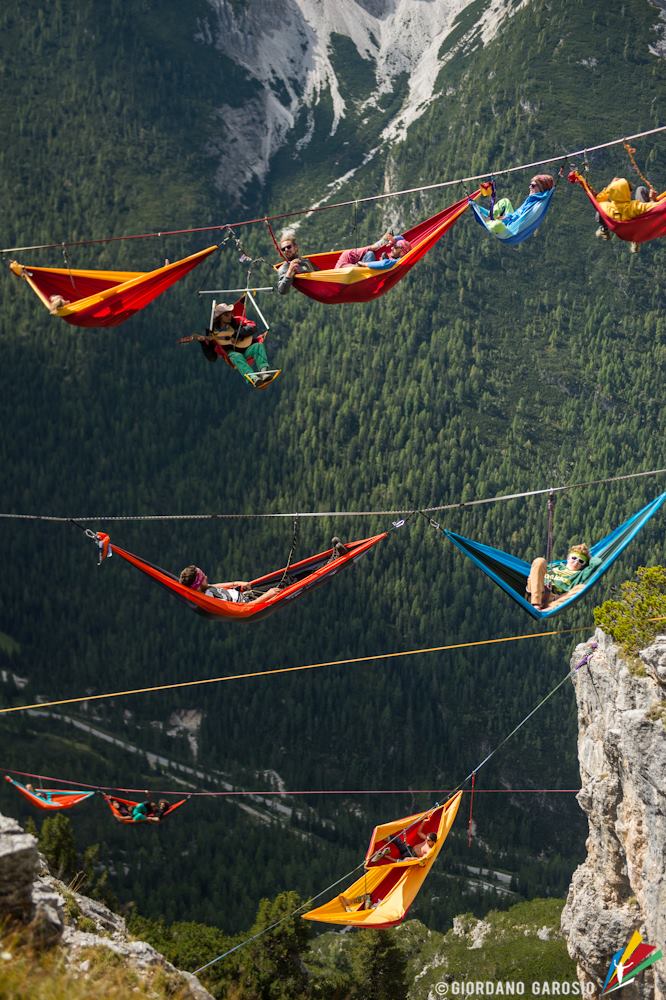 Being suspended in your hammock might not be what you expect for a festival but there is a bar, kitchen, and music for the festival goers to enjoy every night and there are even paragliding flights and Yoga classes.
Have a look at these photos from this festival. When I said they were tight ropes earlier, they are actually not they are in fact called "slack ropes," which is why they call themselves "slackers. With the lines being slack they can move side to side and up and down which livens up the experience.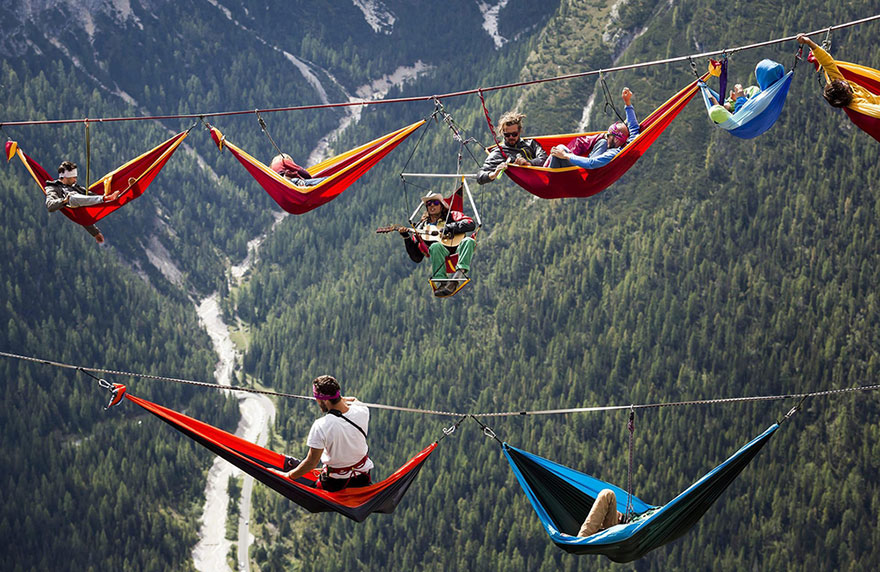 The Italian Alps are stunning but there is a much deeper reason why this festival is held at Monte Piana, and it is because during World War I 15,000 young soldiers died right there.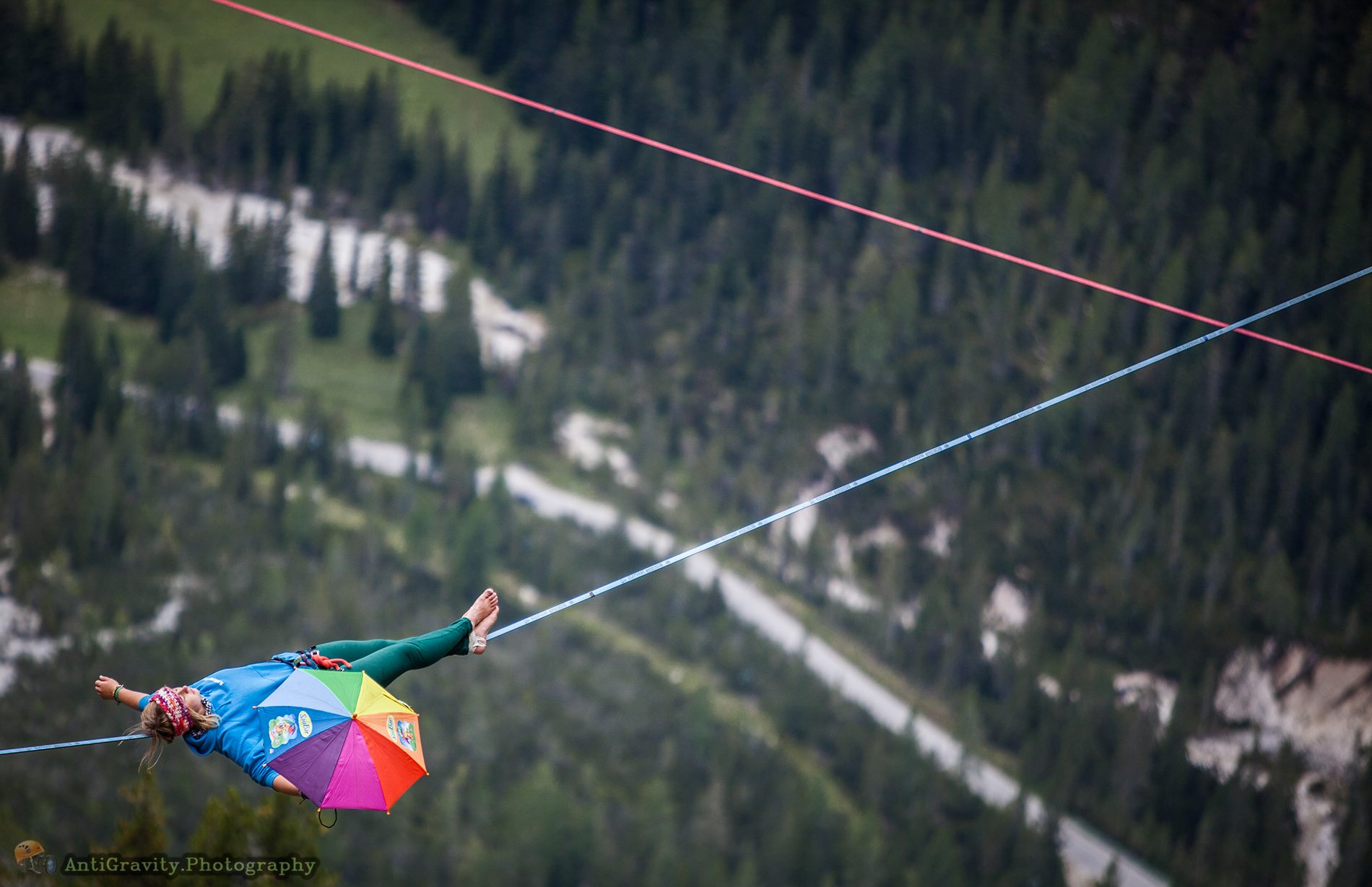 On the festival website, they say, "We discovered this mountain as a perfect place for highlining and wanted to stimulate this historic place in a different and new way. During the war soldiers of our age killed each other and sorrow, hate, and fear dictated their daily life."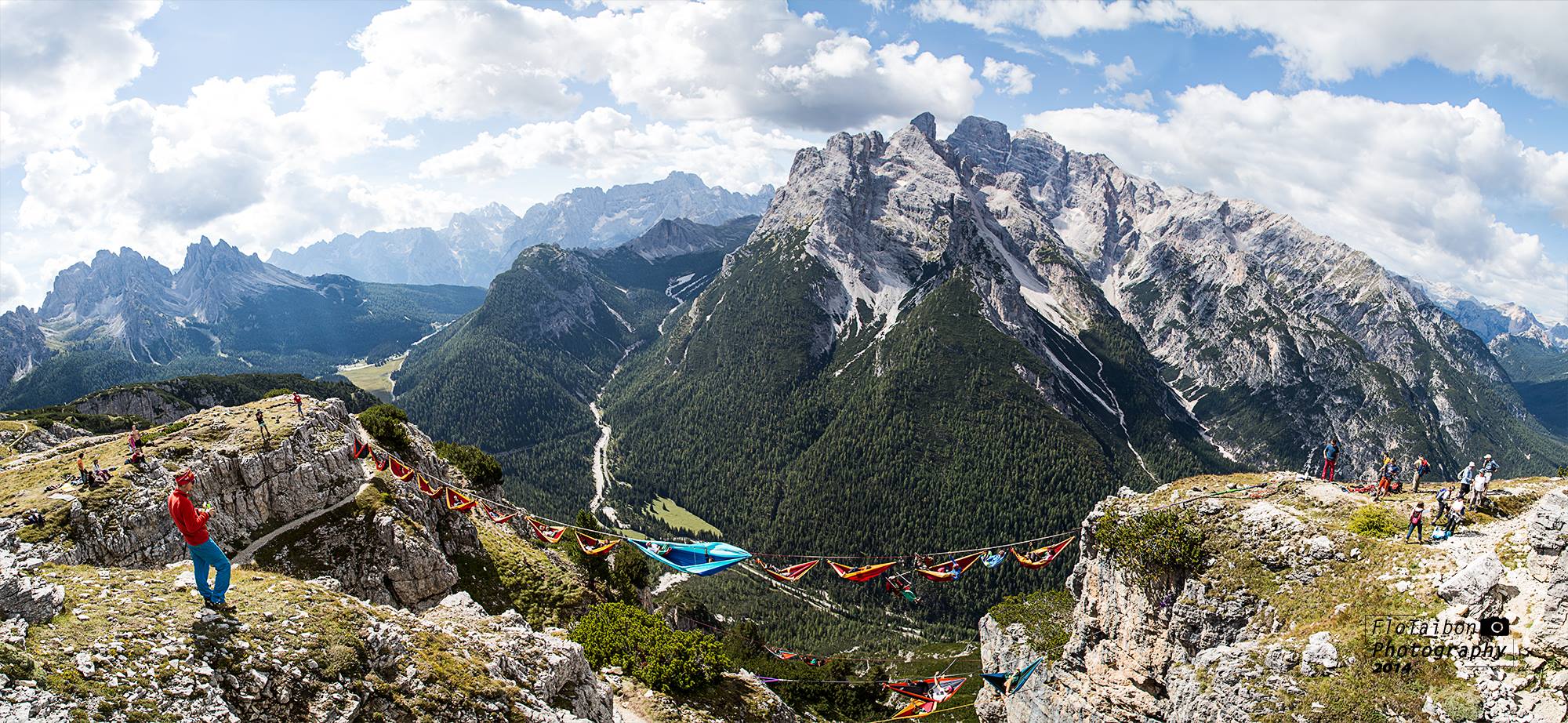 Highlining is considered an extreme sport, and even though they call themselves slackers, they really are not. The don't just lounge around all day in hammocks, but they also walk across tightropes.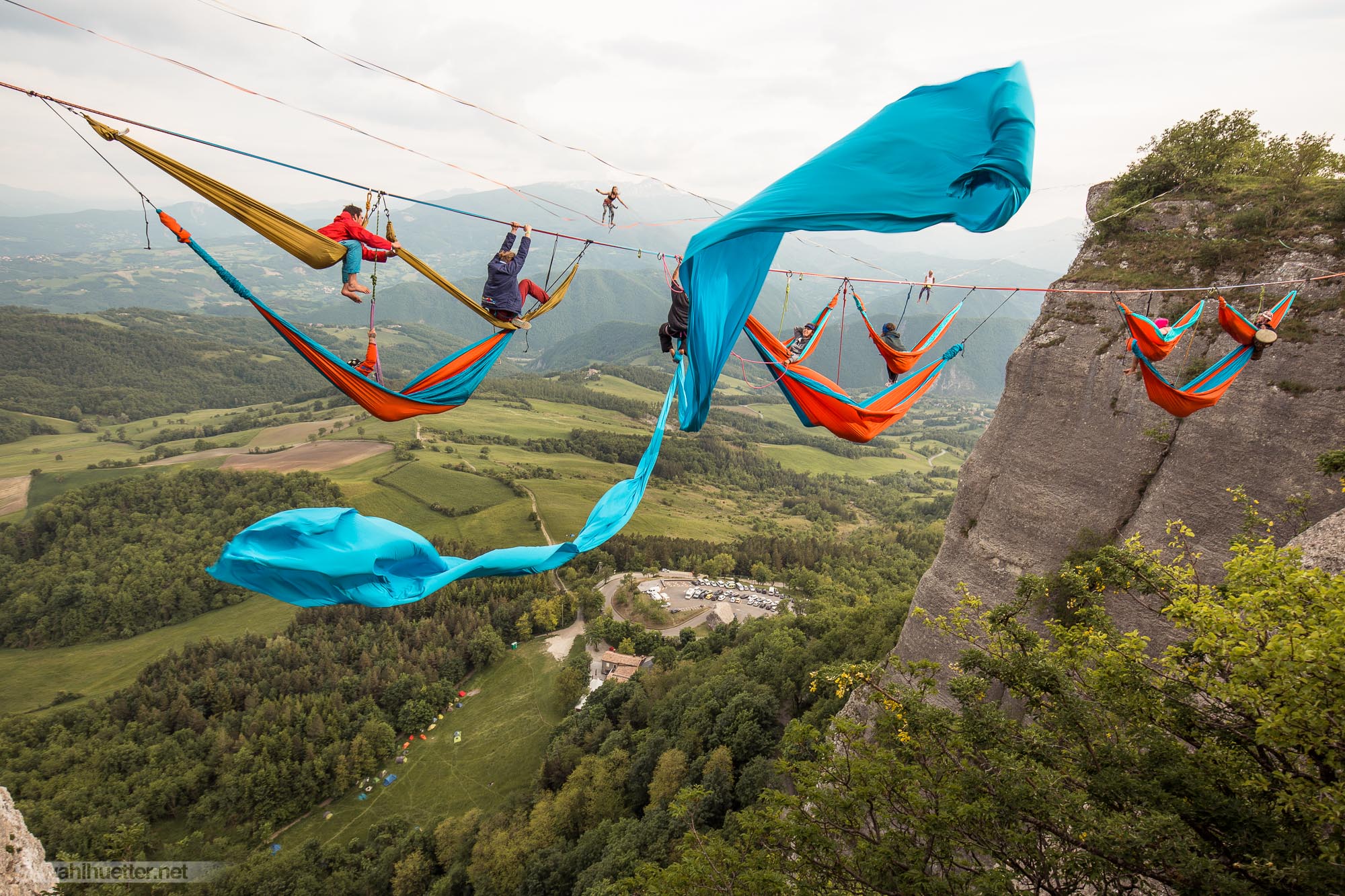 If Italy is a bit of trek from you, there are other Highline events held all around the world. In fact, I think a lot of major cities have facilities you can have a go at doing it. Okay so it won't be as thrilling as the Italian, but it will be safe, so you don't fall and die if you make a little mistake.
Photo by: Giordano Garosio, Giordano Garosio, Balaz Mohai, Sebastian Wahlhuetter, Sebastian Wahlhuetter, Flo Taibon, Anti Gravity Photography, Flo Taibon