There are not many things in this life that would terrify me however snorkelling into a monstrously big stupidly dark hole is one of those things that really would take my breath away. I've personally swum in places all over the world where the water's are clear and you can see the bottom and also in areas where it's murky and dark however when you see this big hole in clear waters it just makes you want to shiver.
If this doesn't scare you just try holding your breath while you watch the video and then see if the fear does actually start sinking in.
Guillaume Nery Is a world-class freediver and let's be honest I think it's fair to say we can call him a thrill seeker as well. Guillaume Nery is combining his love with base jumping and freediving. In this video, he takes a leap of faith off Deans Blue Hole into the dark abyss below.
Dean's Blue Hole in the Bahamas is just over 200 meters deep and is known as the deepest sinkhole in the world. During a freediving competition, Nery decided to film this pretty insane short film showing off his amazing ability to keep calm as he falls down this pitch black, dark sinkhole this video is clearly and genuinely breathtaking to see.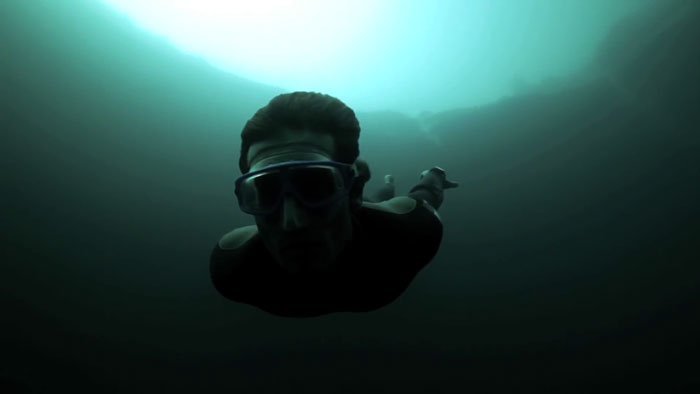 Nery falls gracefully down into the dark depths of absolutely nothing, who knows what could be lurking down in this black abyss. When I watched the video for the first time I was on the edge of my seat because all I thought was going to happen was a massive great white shark or even the Loch Ness monster was going to jump out and eat him.
Being able to hold your breath for just under 4 minutes on land is a pretty impressive feat. But it is a whole different level of bonkers and skill and complete and utter mental determination to do this while you're free falling into nothing but darkness who knows what could be lurking and yet Nery is as cool as a cucumber.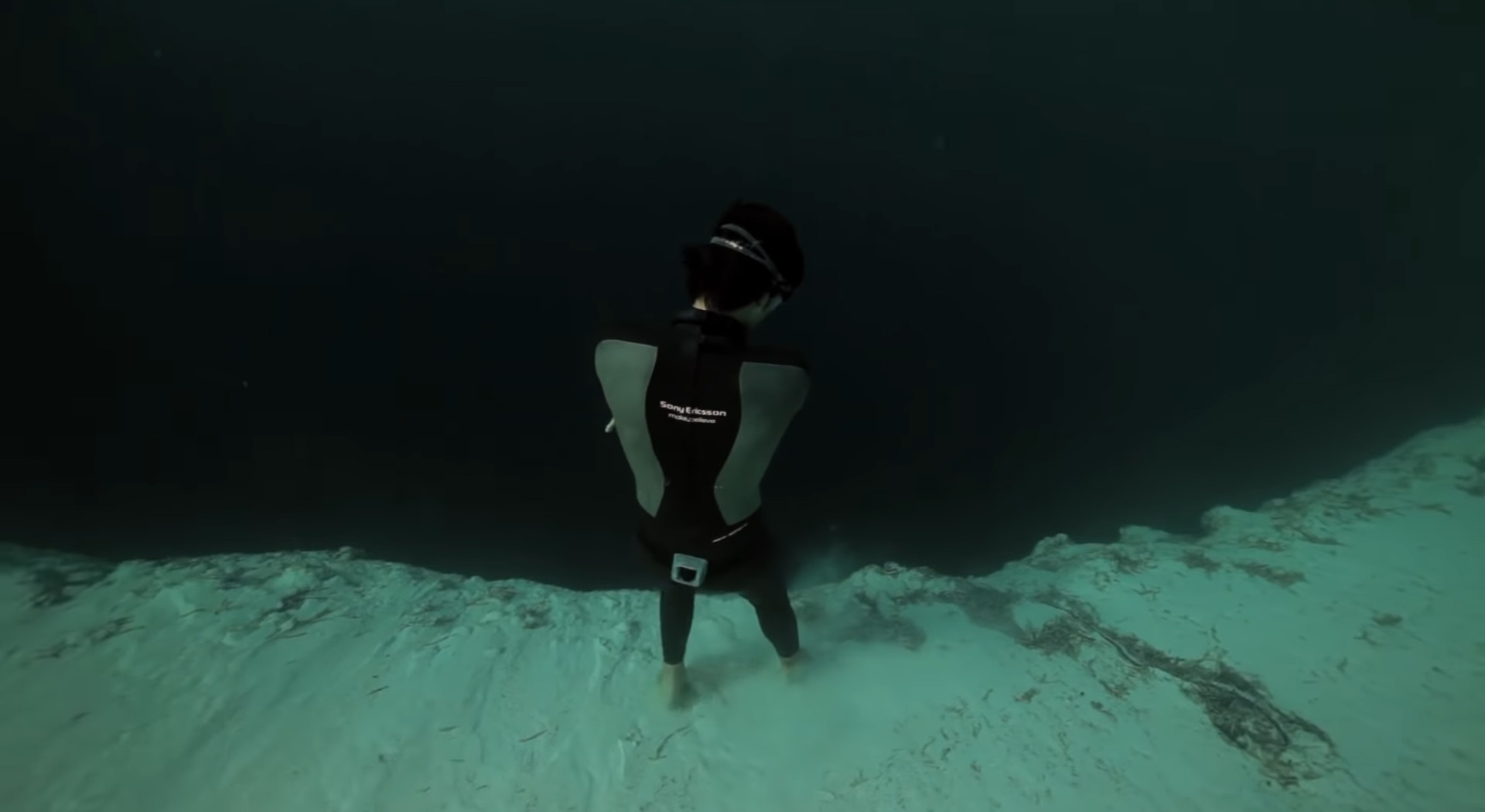 As I write this I decided to see how long I could hold my breath for and let's be honest I am not exceptionally fit or healthy, and after 30 seconds I almost passed out however the average person can hold their breath for between 45 seconds and a minute before feeling quite uncomfortable. After one minute, your organs start collapsing, and your diaphragm will begin to spasm, expanding and contracting faster and faster as it tries to force you to breathe.
After 2 to 3 minutes of being underwater, your body will start feeling the pressure and lack of air. If you don't get to the surface soon, you'd most likely pass out, and if you don't float to the top fast enough, it is likely that you would drown. So for the love of god, please don't try this at home or any local sinkholes that may be near you.
If you do however make it holding your breath for 4 minutes then I am sorry but you must be a mermaid or a fish, or your name is Nery.