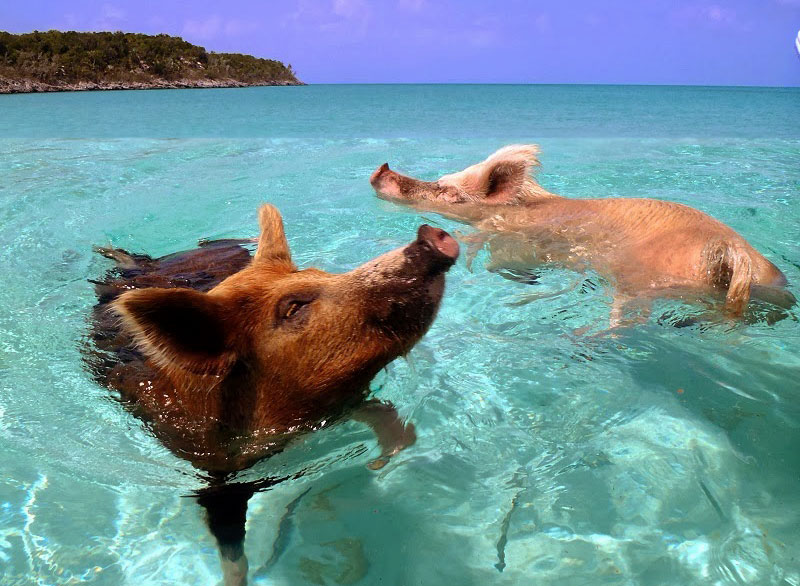 I did not know pigs could swim and to be honest seeing them swim in the crystal clear waters of the Bahamas blew my mind.
However what will blow your mind even further is how these lovable swimming pigs got here.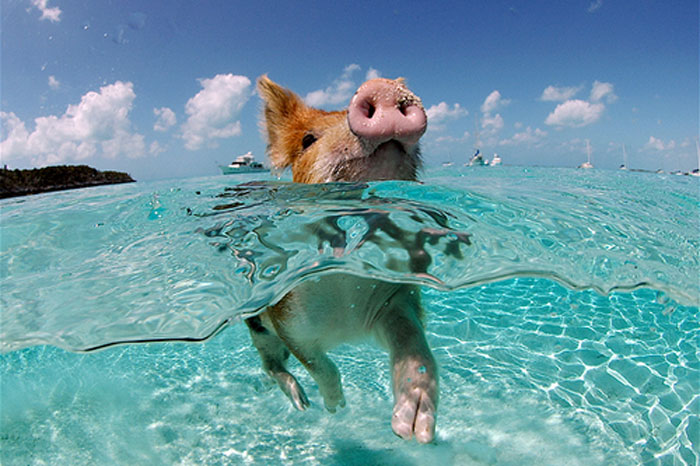 These pigs live a life of luxury on their own small private island in the Bahamas where they can cool off in the shade or go for a swim in the clear ocean when it gets a little too hot for them.
These damn pigs are living a better life than most of the super rich that hit the Bahamas to unwind and relax these pigs are living a fantastic life.
You must be wondering how these pigs have come to live on the island???
Locals say that the pigs were the only survivors of a shipwreck that took place over a hundred years ago. They reckon that these pigs were meant to be breakfast for the sailors, but instead, they managed to get to nearby shores and survive.
From that day these pigs spent decades making this island their home and evolving in the new environment to be some of the most cutest pigs you will ever see.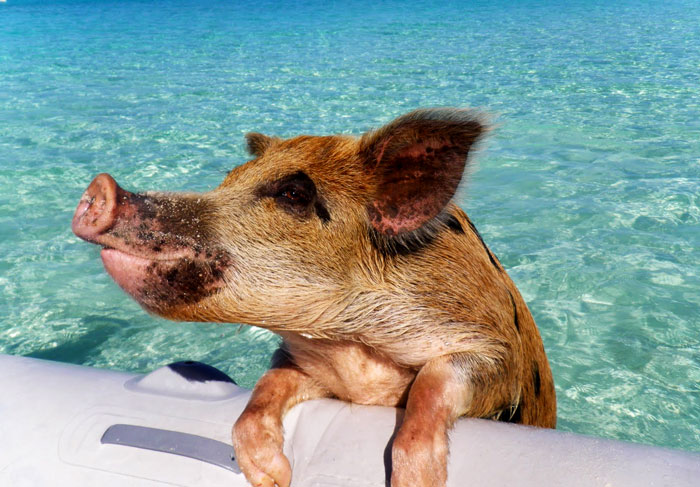 The pigs that you and I know about would cool off by rolling around in mud or as I would say as happy as a pig in shit. However, these tropical pigs are not going to be rolling round in shit but basking in the cool, clear oceans of the Bahamas.
These pigs are pretty good at swimming and probably swim a lot better than I do which is embarrassing but very cute at the same time.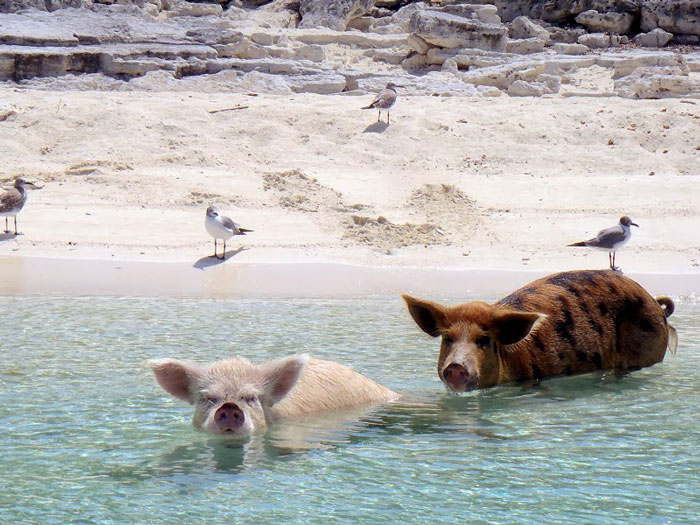 These pigs did spend many years on their own on the island but soon enough locals moved onto the island and now you as a tourist can head to Pig Beach and hopefully catch a glimpse of these pugs doing the backstroke.
The pigs have also worked out that tourists bring food and so they will swim out to meet the boats and thus give the tourists a proper welcome party which just adds to the excitement and experience.