We get up early today and decide to try and get rid of the hire car as soon as we can so that if there are any problems, we will have time to sort it out!! We get to car hire and I lead the lady out to car I soon use a diversion of "we washed the car" when she came near to the door and she didn't notice the dent and said everything was fine I was pleased as a $1500 excess would have been a real pain in the ass!!
We check in at the airport, and we wait for our flight we walked around their tiny airport and soon realised that as always New Zealand just can't keep up with the pace of modern day technology…lol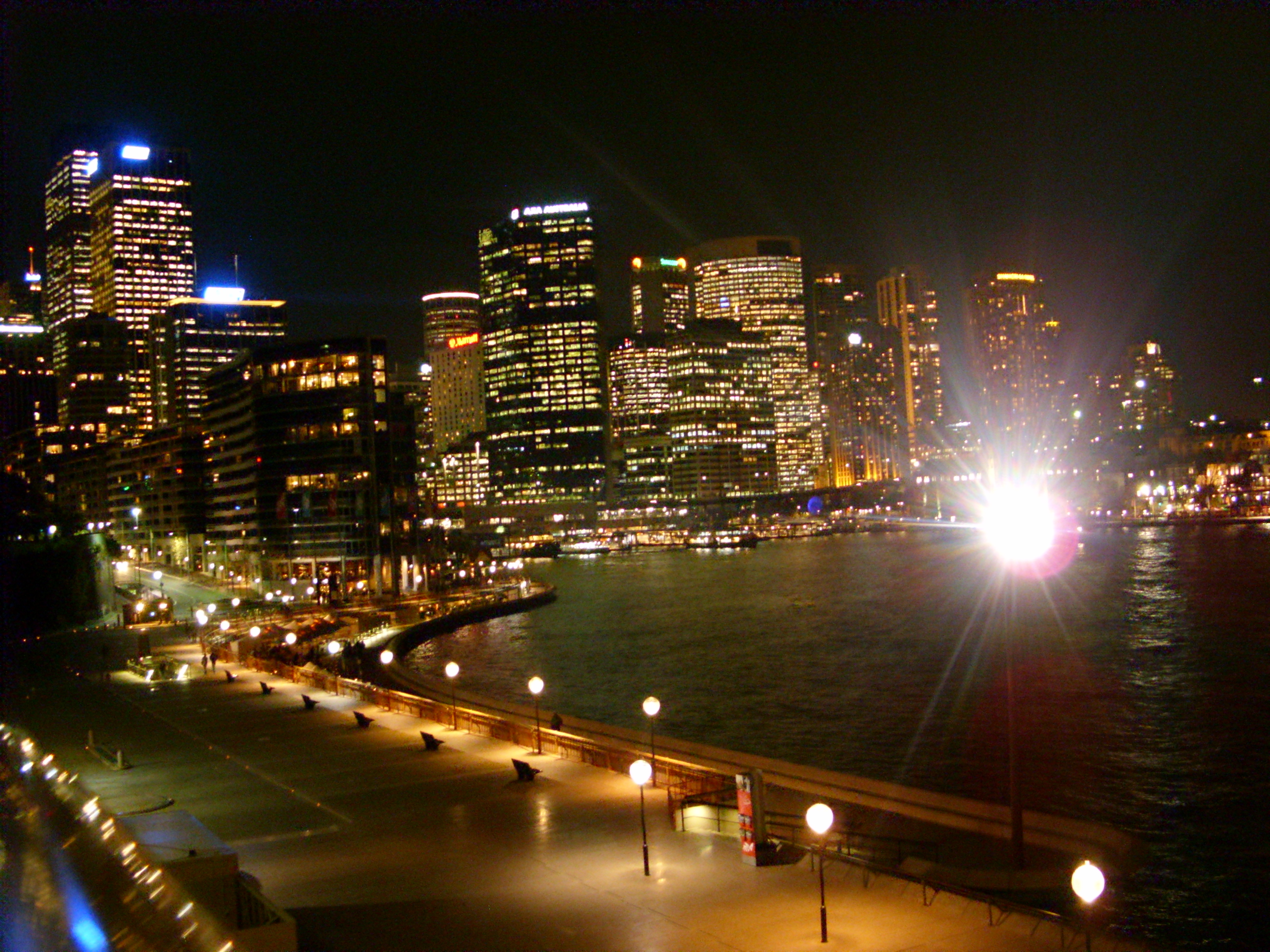 We arrive in Sydney and get to our hostel!! what a dump however we cannot complain as it was cheap and was not by far the worst one we have stayed in!! I make the decision to go for a walk around Sydney and show Jane the Harbour and the Opera house. The night was a really lovely but a bit cold but very nice!!
We soon decide to head back to our hostel and get some sleep.
Our first night in Sydney MAGIC!!