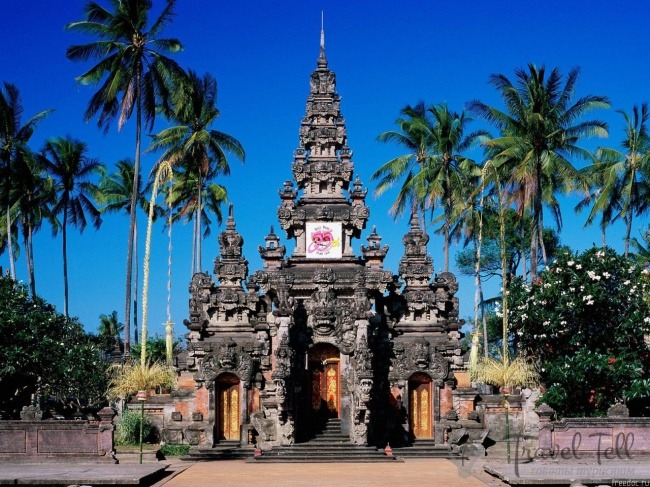 What to take from Bali?
Tourist's tips

In the archipelago of Indonesia has 18,000 Islands. And one of them will especially captivate. This Is Bali. There is a rest and Bank clerks, politicians, students and professors. But what is so captivating in this amazing oasis?
Beaches in Bali is the main attraction. But nature is not inferior to them in okitaomote. The ancient culture of the local population is fundamentally different from our reality. And most importantly – the weather on the island all year round is amazing.
The vast majority of entertainment in Bali are somehow connected with water. Fans of extreme sports go to Kuta, where the day can go surfing and at night to relax in the local bars and restaurants.
Do not despair, if there is no skill to stand on the Board. On the island hundreds of tourists and always ready to help instructors to teach.
Lovers of the underwater world go to Menjangan. There are particularly favorable conditions for diving. Because it's the reserve, the population there is almost none. Local boatmen will take its tourists to the reef's unique beauty, which will allow to plunge into the amazing underwater world of corals and marine life of all colors of the rainbow.
Arriving in Bali is not necessarily something to do. Those who have long dreamed to escape from the hustle and bustle of the metropolis, there is always the opportunity to lie lazily on the beach. On the coast are dozens of restaurants with fresh seafood.
When food swimming and bored, it will be interesting to immerse yourself in the local culture. Most of the ancient attractions are located in Ubud. This town is the famous monkey Forest. Another interesting stop is the village of Petulu. An unforgettable sight – the migration of herons. Particularly Holy place Gaya. Well, to know what is this, better not read the words, and saw with my own eyes.