Departure day: Today we woke to drizzling rain and a grey outlook, It felt like a good day to depart on our world tour. We left the house just before 08:00 to start the journey down to London Heathrow. We hit traffic on the M25 but that was to be expected, but we still made it to the airport in plenty of time, arriving just after nine thirty. It was the first time any of us had been to the terminal five and we were thoroughly impressed. After meeting up with Dan's parents and sister, we sat for a hot drink and waited for our check in to open.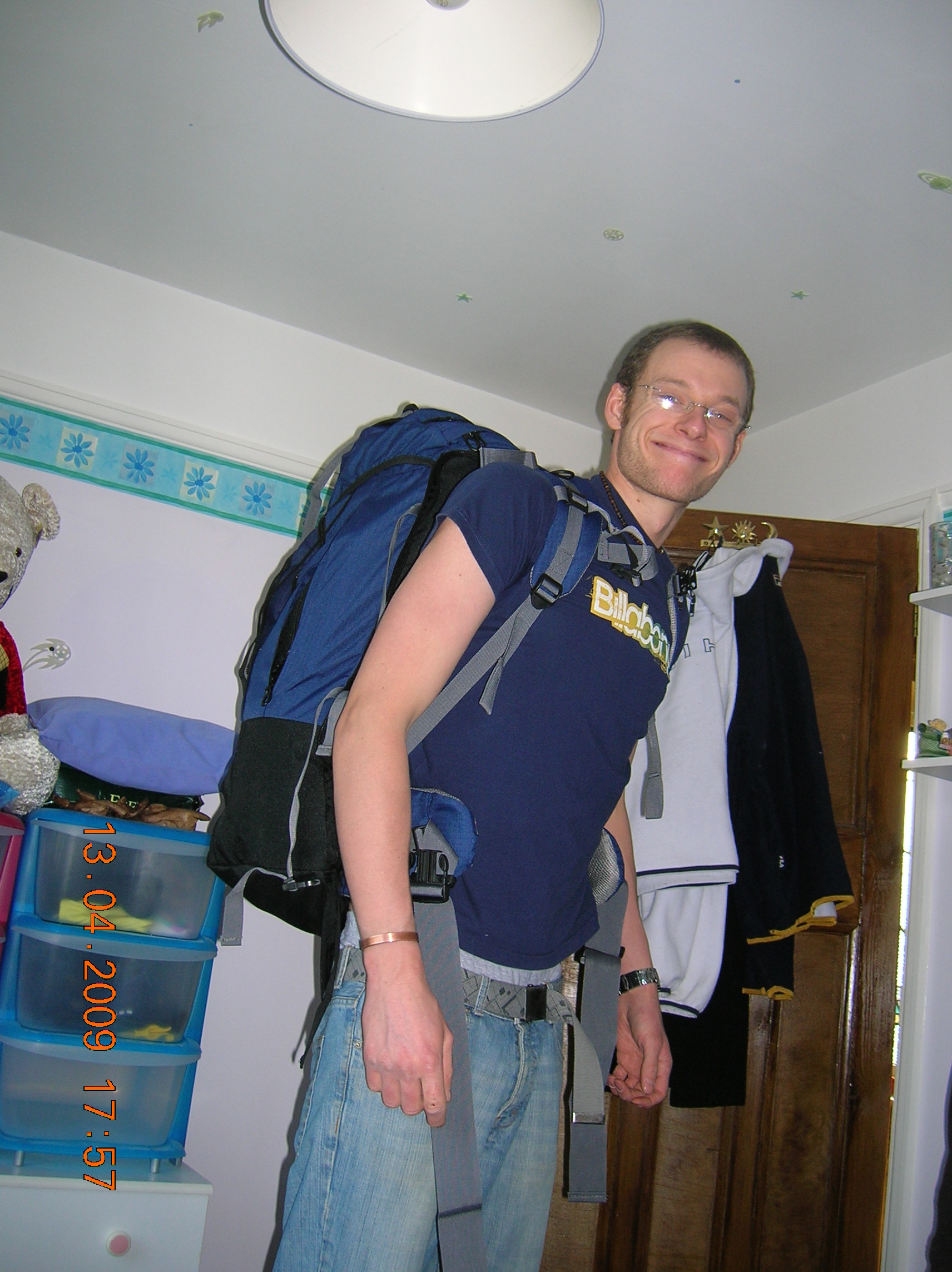 Check in opened at 10:40 and we proceeded to check in our very large back packs which would be our life line for the following year! After check in we headed to passport control, this was the part that we were dreading the most – the goodbyes!!!
After teary good byes with both sets of parents and Dan's sister Debs, we went through to passport control and our security checks. It was very hard to say goodbye as a year is a very long time when you've lived in close proximity to them.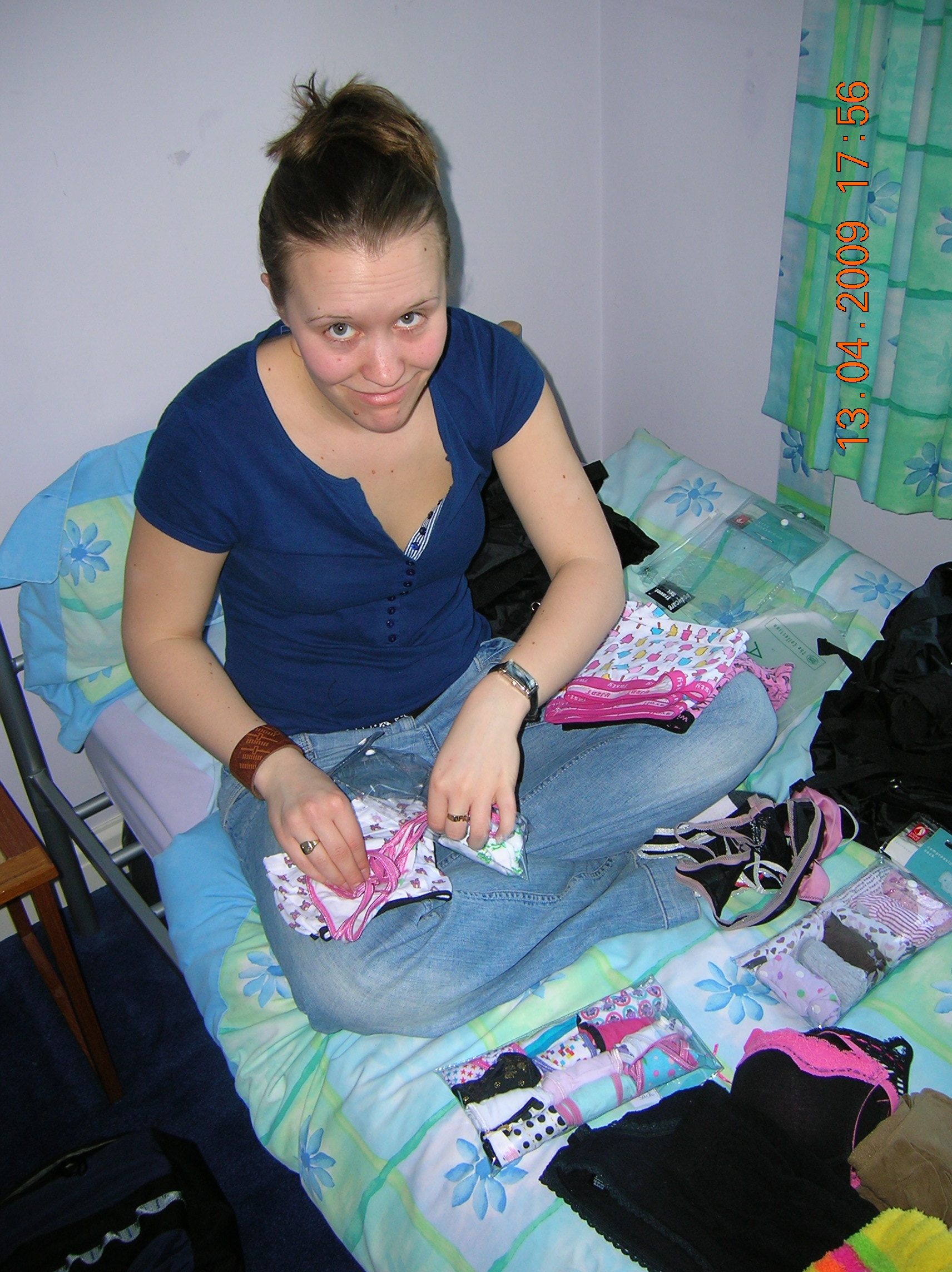 Everyone will be dearly missed and thought of often.
The Departure lounge was bog standard, nothing of interest going on there, just picked up some lunch and wondered around the shops. It didn't seem like we spent much time there, we were soon on the plane and ready to depart, and with an excellent easterly wind, we were due to land in JFK New York in a mere six and a half hours. I am currently writing this on board the plane, so will continue later once we have more news…
Once we landed in JFK we had the long journey with our heavy bags to our hotel. It took us just over an hour and a half, it was very tiring. After we checked in, we just wanted to sleep but we had to accustom to NY time so we showered and headed out.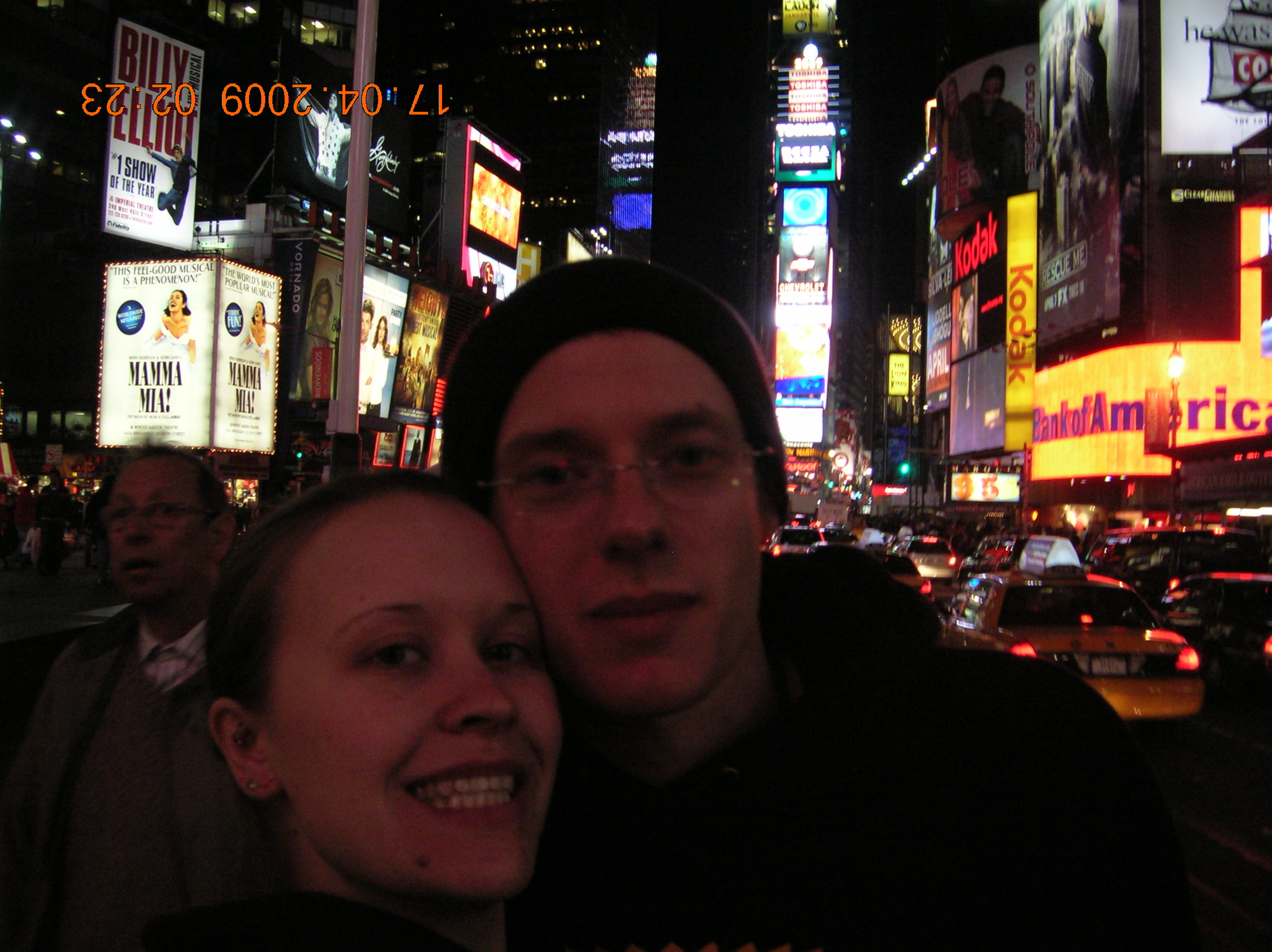 Our first night in NY was spent taking a stroll through Times Square. We done some window shopping and grabbed a bite to eat and on the way back to our hotel, we stopped for a quick pint, something we wont be doing too often as it was so damn expensive!!!
Night night