Today we left Dunedin and were heading towards Te Anau we decided to try and do as much of the coastal road as possible we stumbled across Tunnel Beach where there were some awesome waves, and you could hear them thumping in the sea it was impressive, to say the least.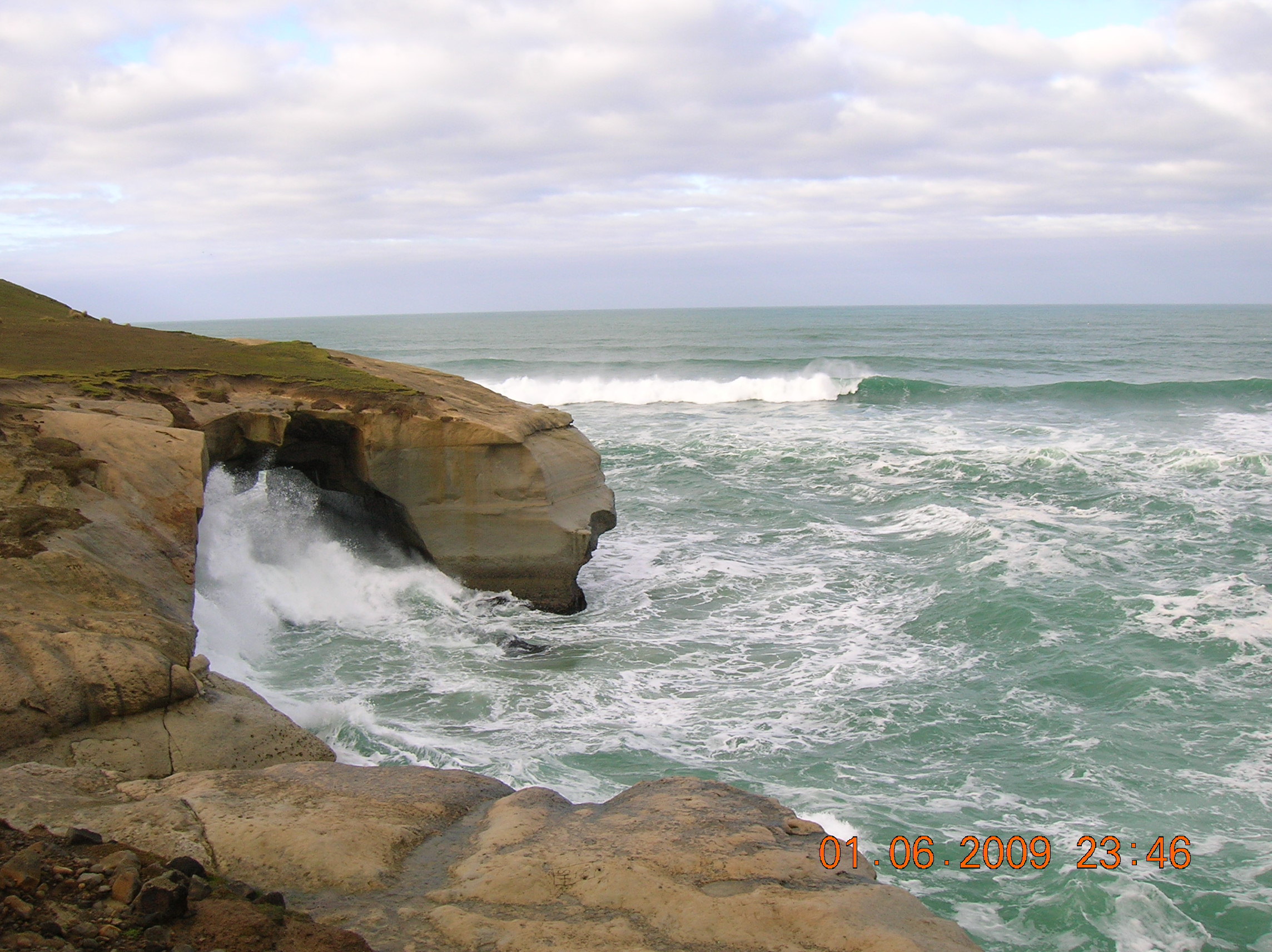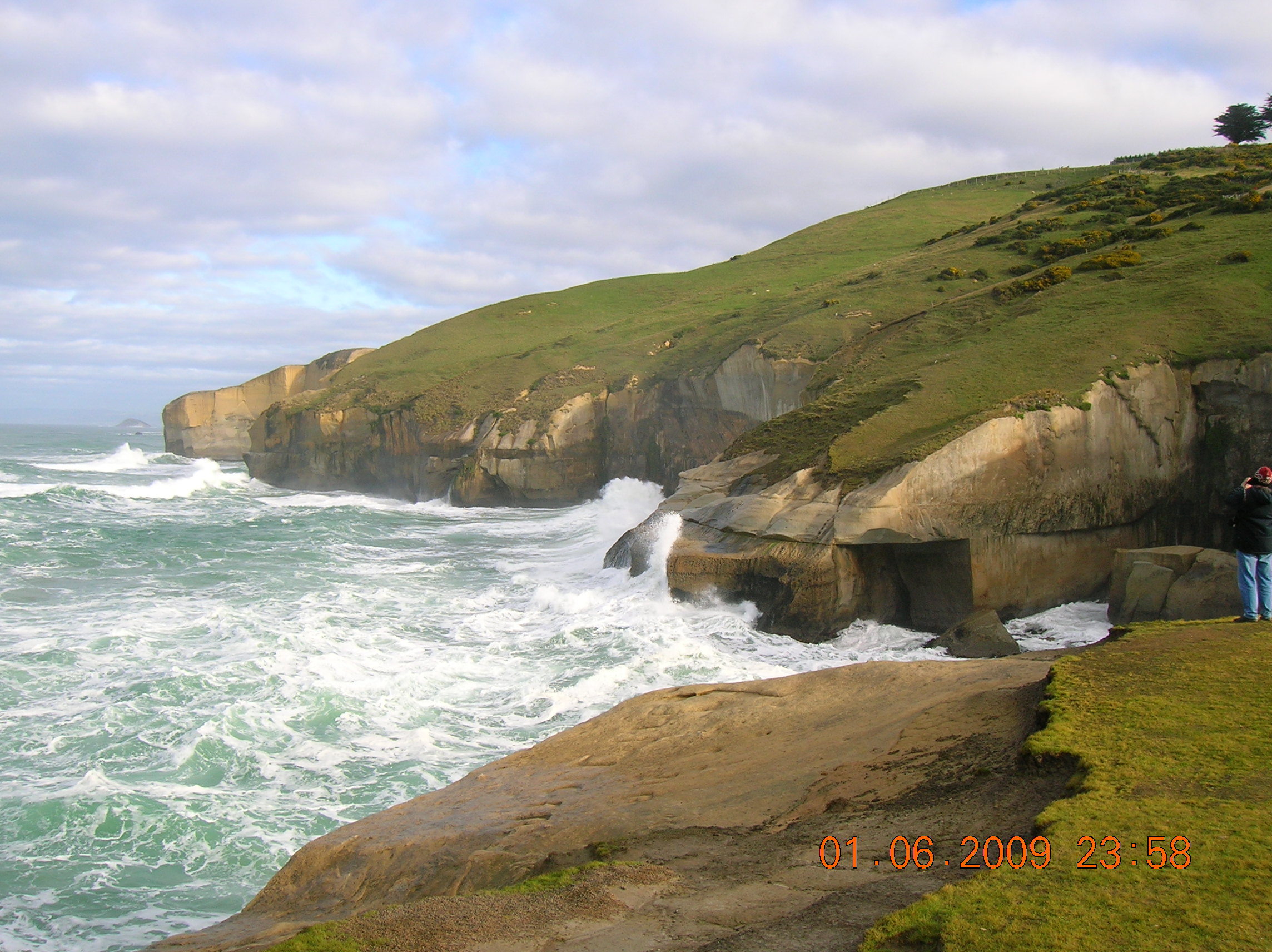 We headed down to Bluff which was a bloody long way but it is the most southern point of New Zealand here we took photos of the famous sign and Jane experienced the talking toilet quite bizarre but different.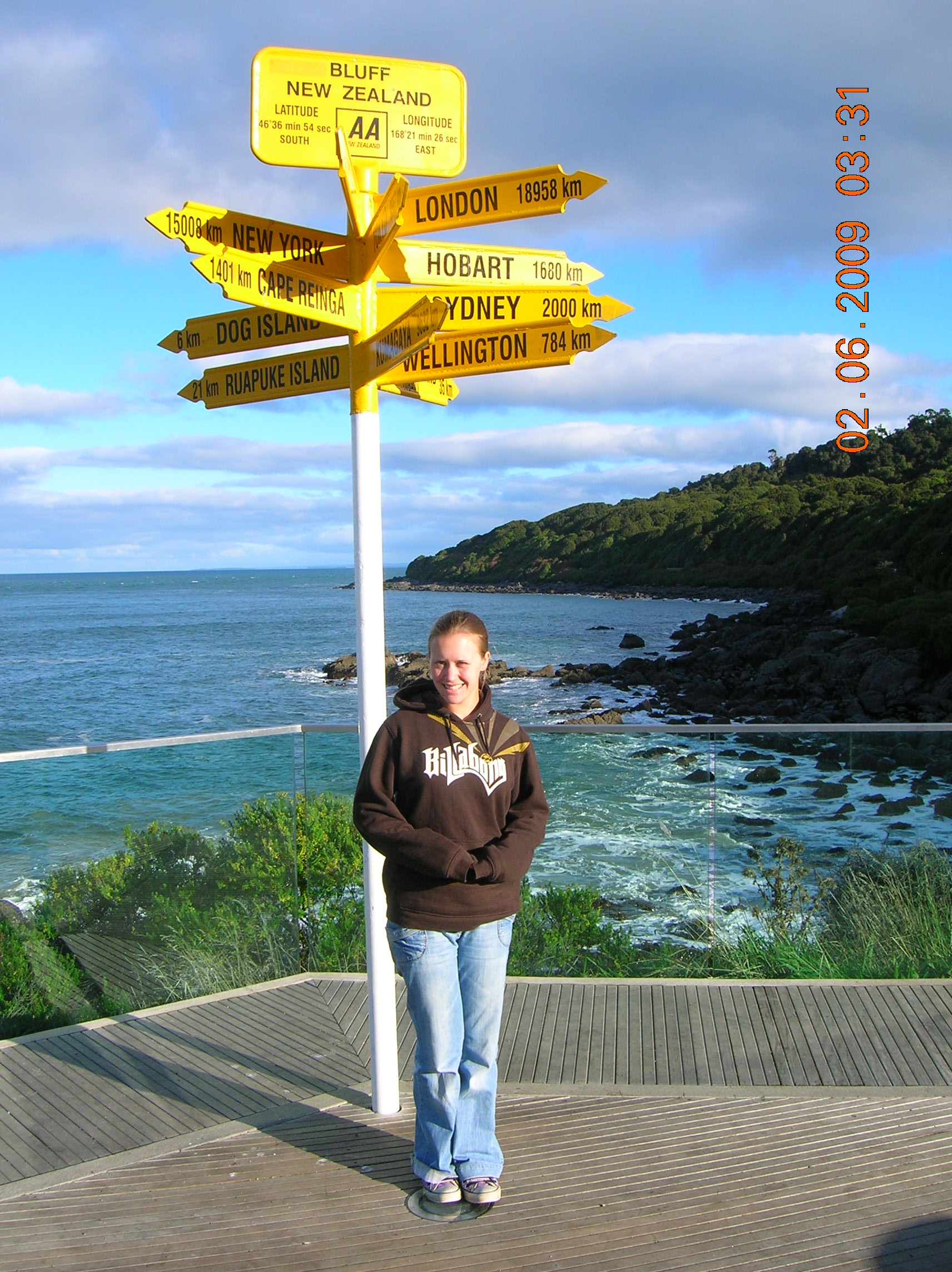 We had another long drive now to Te Anau, a pretty dull trip but needed to be done, and we found our hostel it was in a dear park quite lovely but freezing again. We had our own log cabin type thing, but it was so cold we cranked the heater on, but this was not going get the cabin warmed.