We went for breakfast in the same cafe as yesterday and it was just as good but no one paid for it today, but even so for seven bucks for both breakfasts and drink was still a bargain.
Jane in The Why Coffee Shop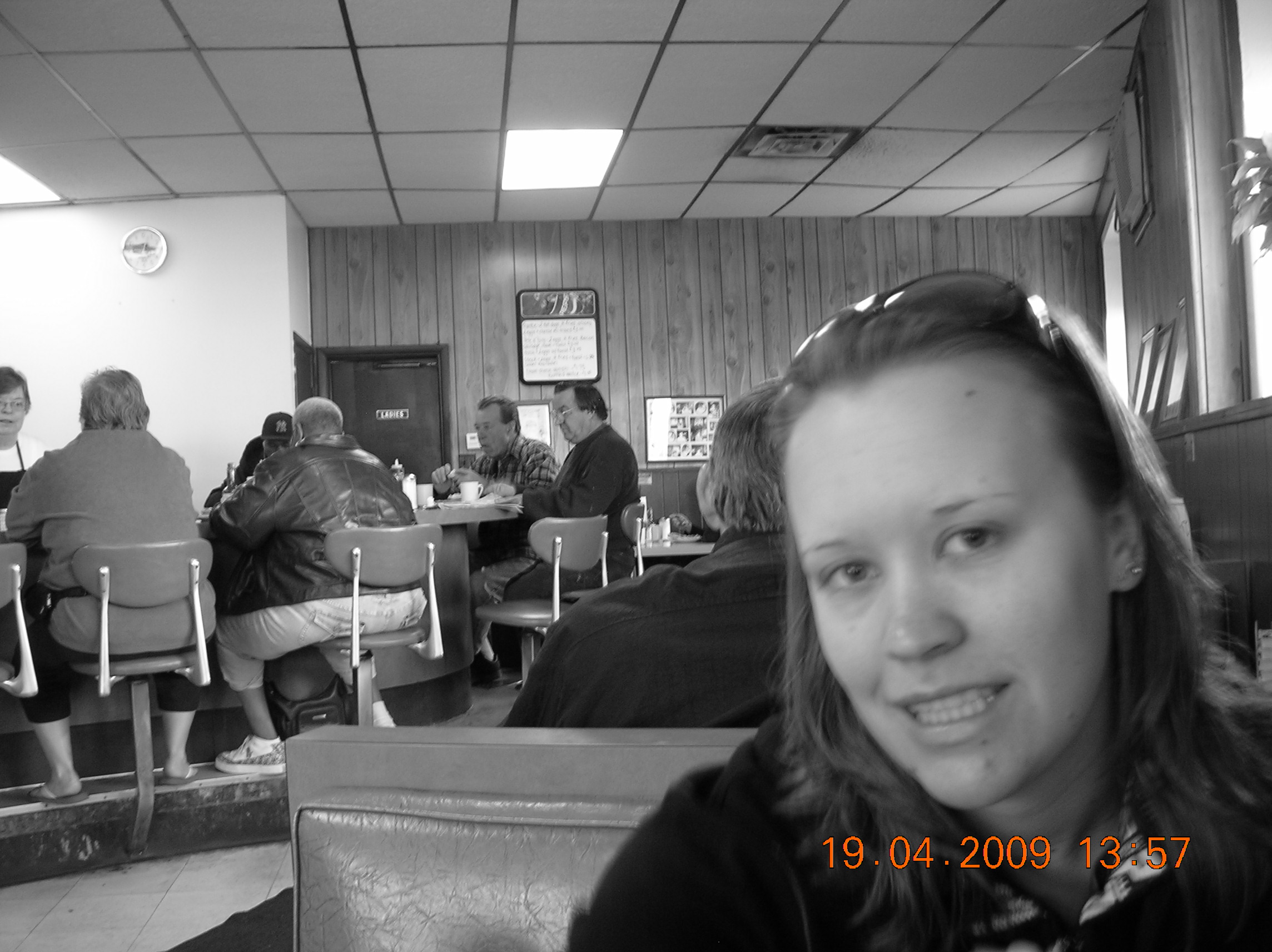 This was a very strange place it hadn't changed since the 60's
We returned back to our hotel where we spoke to most of our friends and family on Skype and jane spent an age on facebook…. don't know how she does it but anyhow! At about midday we headed back across to Canada and watched the falls it was bloody cold and we decided to find a Tim Hortons for soup and a sandwich…. very nice and warm!!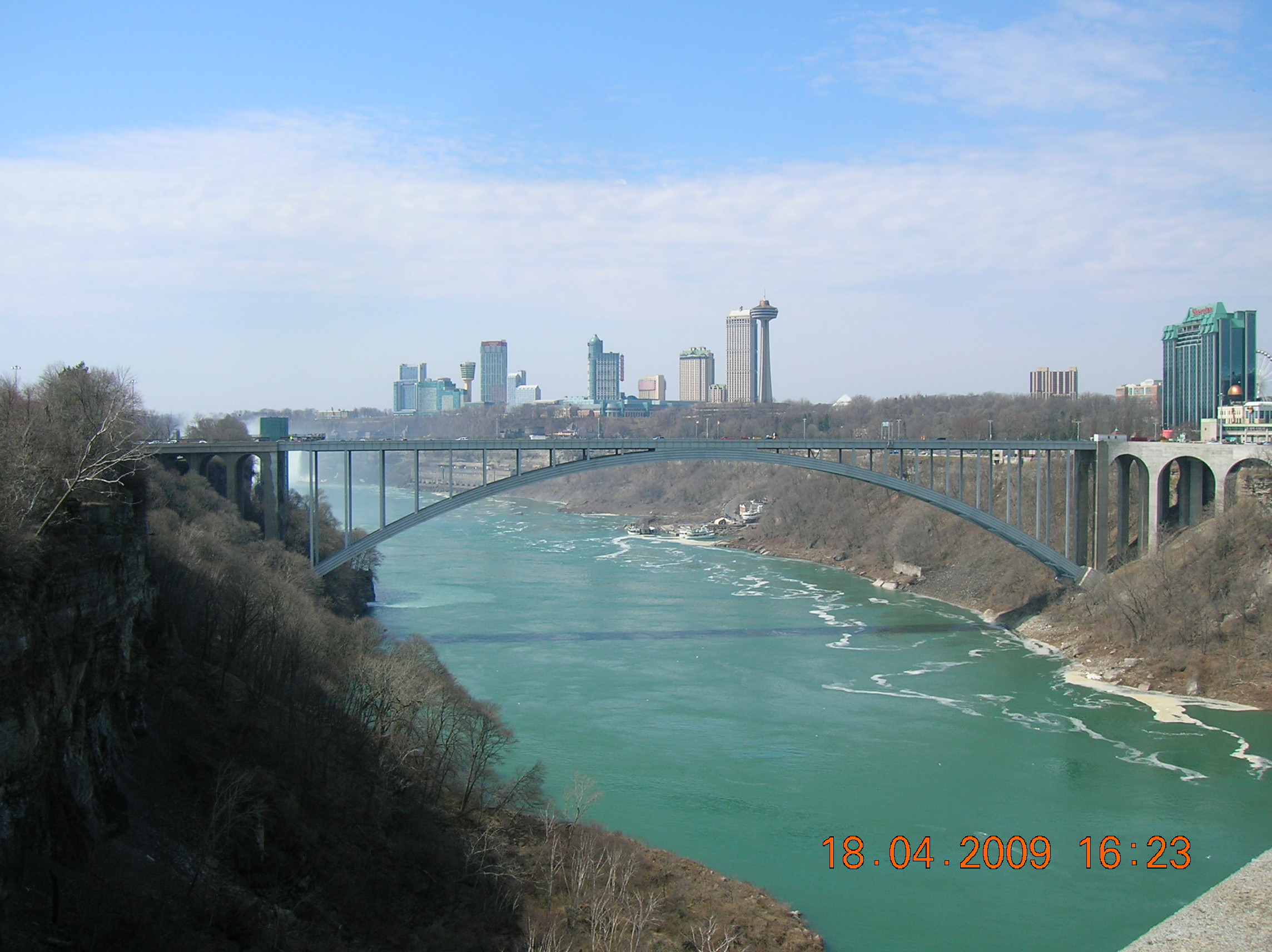 We spent the afternoon sunbathing and people watching, it is very relaxing to hear the falls in the background, but it was getting cold so we decided to head back to the hostel where we surfed the internet for an hour or so and chatted to the hostel owner.
The next part of our trip was the greyhound back to New York City which is just something else its a slow painful 8.5 hour chore across so we decided to start preparing our minds for that journey ahead.
We left Wonderfalls hostel and got to the local bus station where a nice lady gave us her spare bus ticket which saved us some money which is always nice.
On the short journey between niagara and Buffalo we were watching a young pair of lads who where flashing flick knives, but at the same time listening to Backstreet Boys very loudly…..very funny.
We then got on the greyhound back to New York which took 8 or so hours we were very tired yet again!!