We drove to Zion National Park today stopping at a dinosaur museum which passed a bit of time. We arrived at Zion National Park and pitched our tents then headed straight for the swimming pool. We were soooo hot it was untrue, and when we eventually got in the pool, it was sooo cold yet so lovely.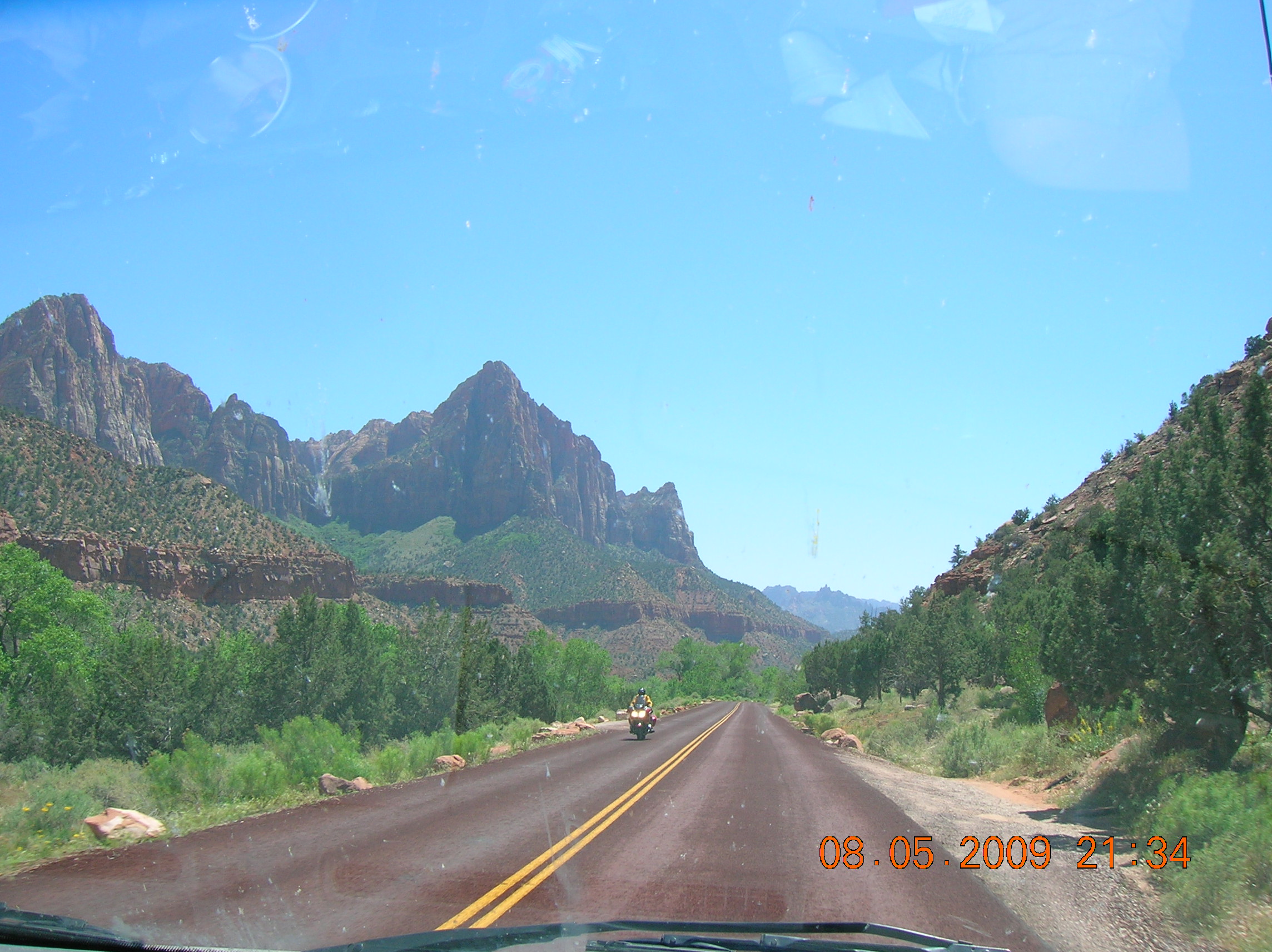 After about an hour we headed back to camp to cook some food Jane, and I had Beef stew and potatoes, it was very nice while the others prepared cheese ravioli and it would appear nobody liked it because there were rakes of it left over and a lot of have eaten plates….he he he!!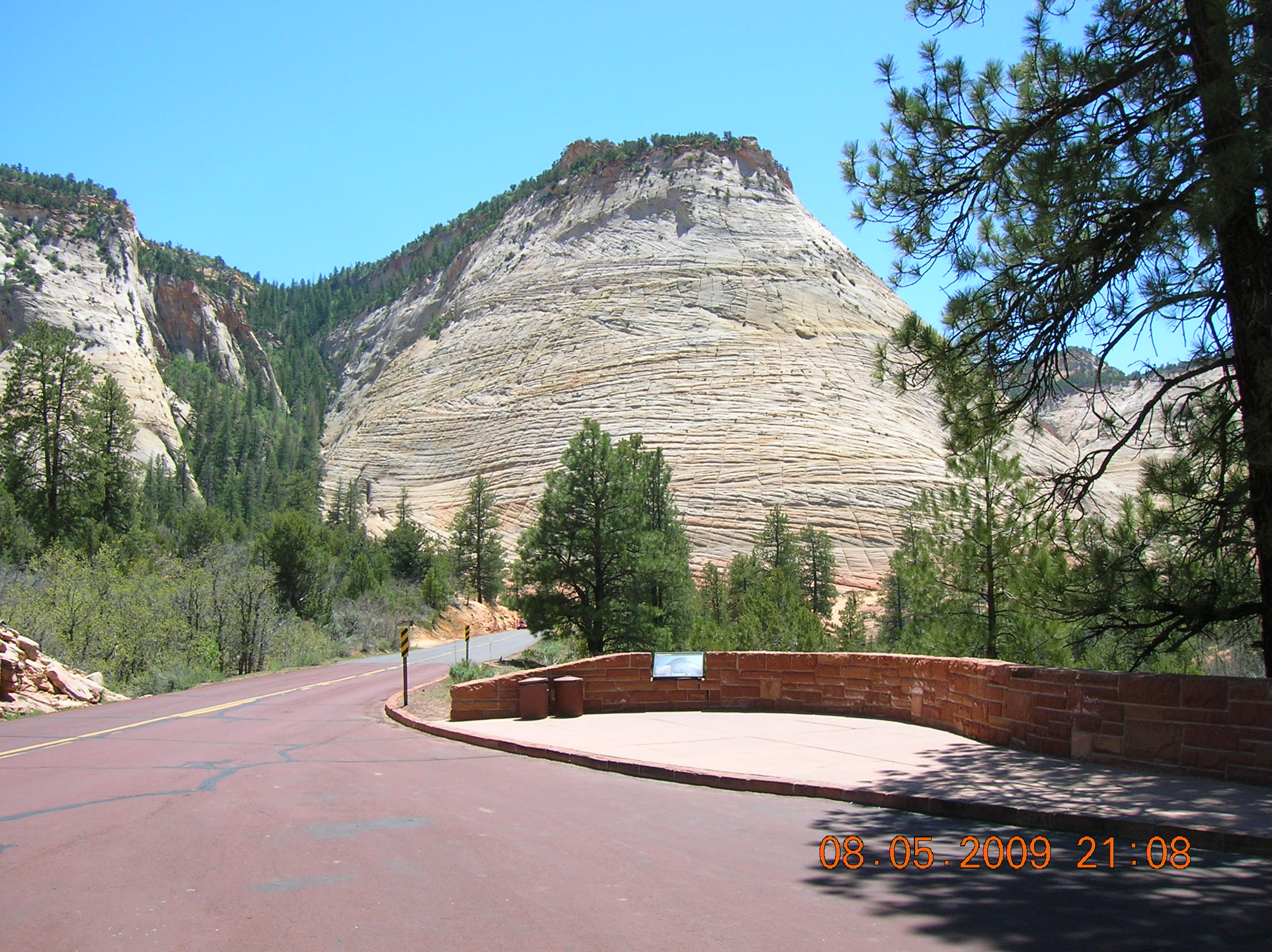 Water was expensive in Zion Park, so showers cost $5 so we decided to skip them tonight and have one the following day after another hike. We looked at a lot of different hikes, and the one that caught our eye was called Angels Landing it was classed as a tough climb, and it said you use chains to climb the last bit. I decided this was the one I wanted to do and yet Jane did not seem so keen on the idea.
That evening we spent it sending emails and catching up on website chores which were a must seeing as we had Wi-Fi again… yay!!
We had an early night knowing it was going to be another tough day the following day