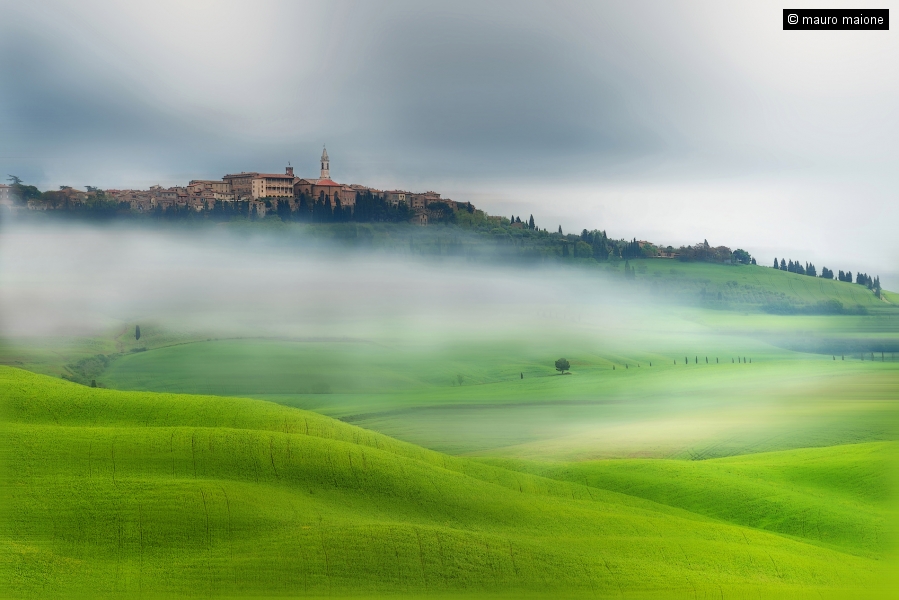 Most photographers love taking photographs of landscapes I came across a chap called Mauro Maione. He takes his followers to the lush Tuscan countryside with rosy pink clouds and endless stretches of Greenfields and wildflower Meadows. He takes photos of iconic Tuscan villas that are right in the heart of lushest green fields.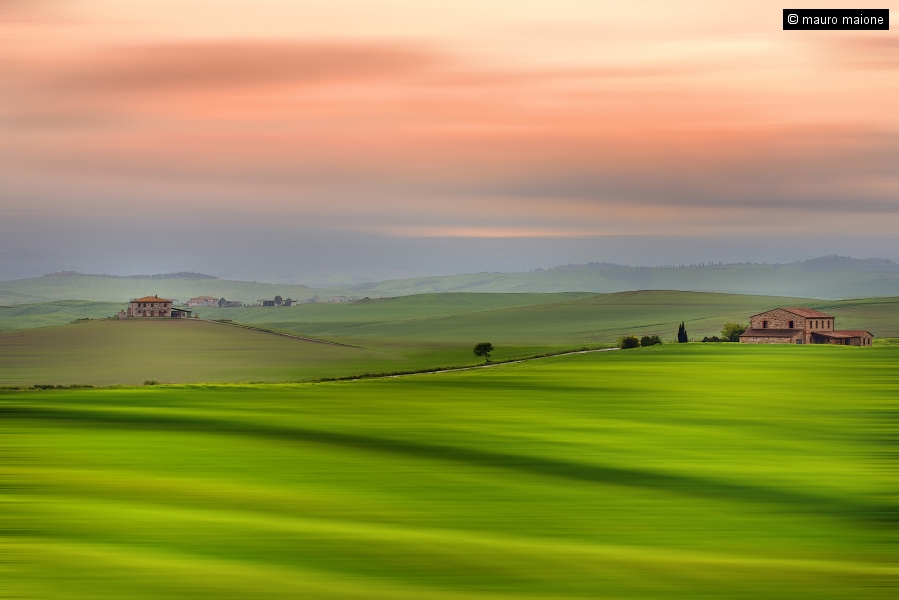 Mauro Maione was born in 1955 and was doing photography the traditional way and was messing about with slides and working in a darkroom. A few years ago Mauro Maione was intrigued by digital photography and so went off and bought a DSLR and started to take photos, and his passion for photography was rekindled, and this is where we are today.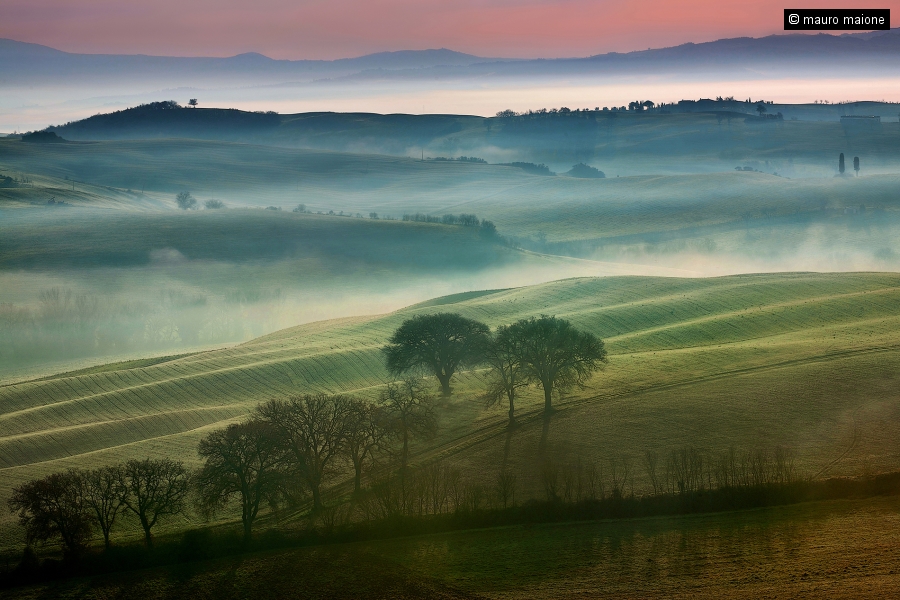 Mauro Maione photographs adjust your idyllic shots of small cottages and trees that drop through central Italy's countryside. Mauro Maione has a way of capturing colourful skies that truly make his photos the Spectacular thing they are. If you did not know better, you would think the pinks, purples, and blues blended into blankets of fog.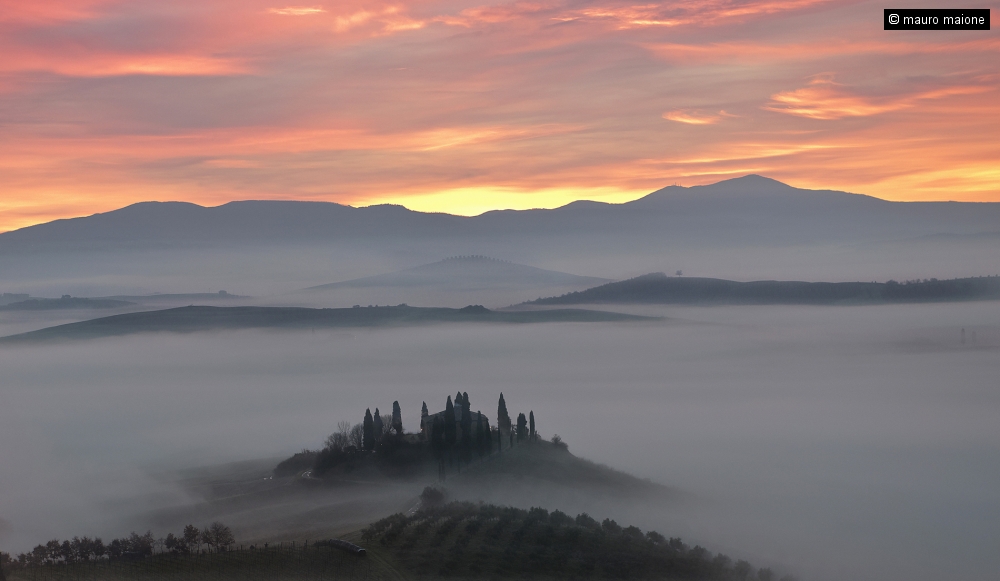 Taking photographs like this is a fantastic reminder of the importance of getting outside and reconnecting with nature. Tuscany in Italy is ideal for mountain bikers Walkers horseback riders or just a nice quiet walk. Autumn is a fantastic time of year to go and enjoy what Tuscany has to offer.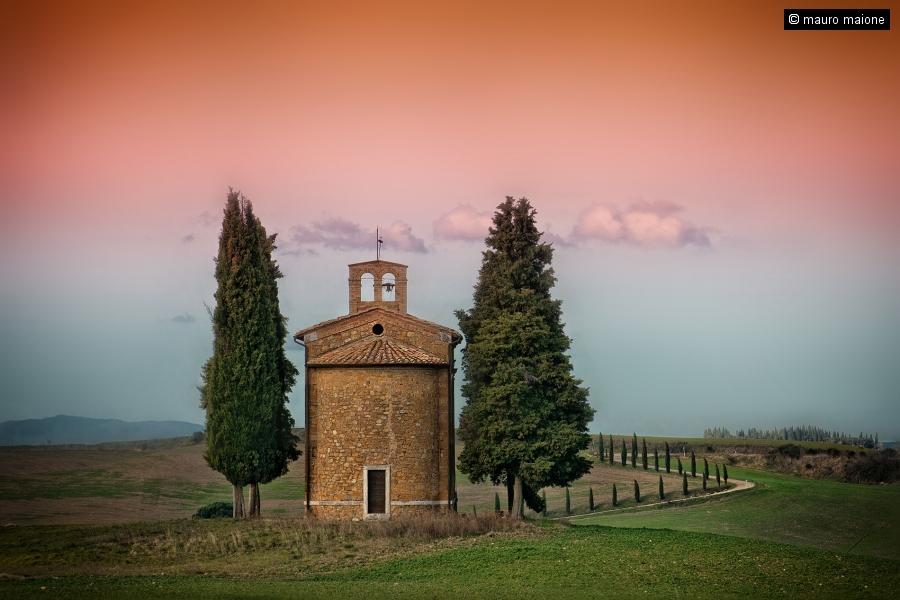 This fantasy-like world depicts sublime purples, pinks, and blues that occasionally blend with the blankets of ethereal fog.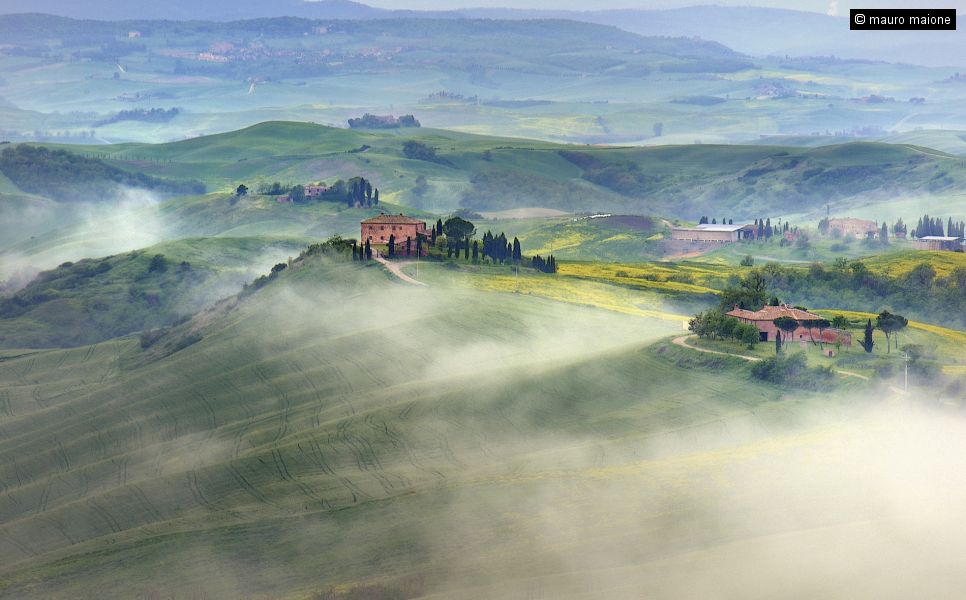 Have a look and tell me which of the photos is your favourite.
Photo Credits to Mauro Maione