I know almost every waterfall is breathtaking and mesmerising, but in this list, we have some of the best waterfalls in the world which every traveller and nature lover should visit once in his/her lifetime. Waterfalls are true natural wonders of the world, and it shows us the power of nature. So let's begin our list of Top Breathtaking Waterfalls around the globe.
Huangguoshu, China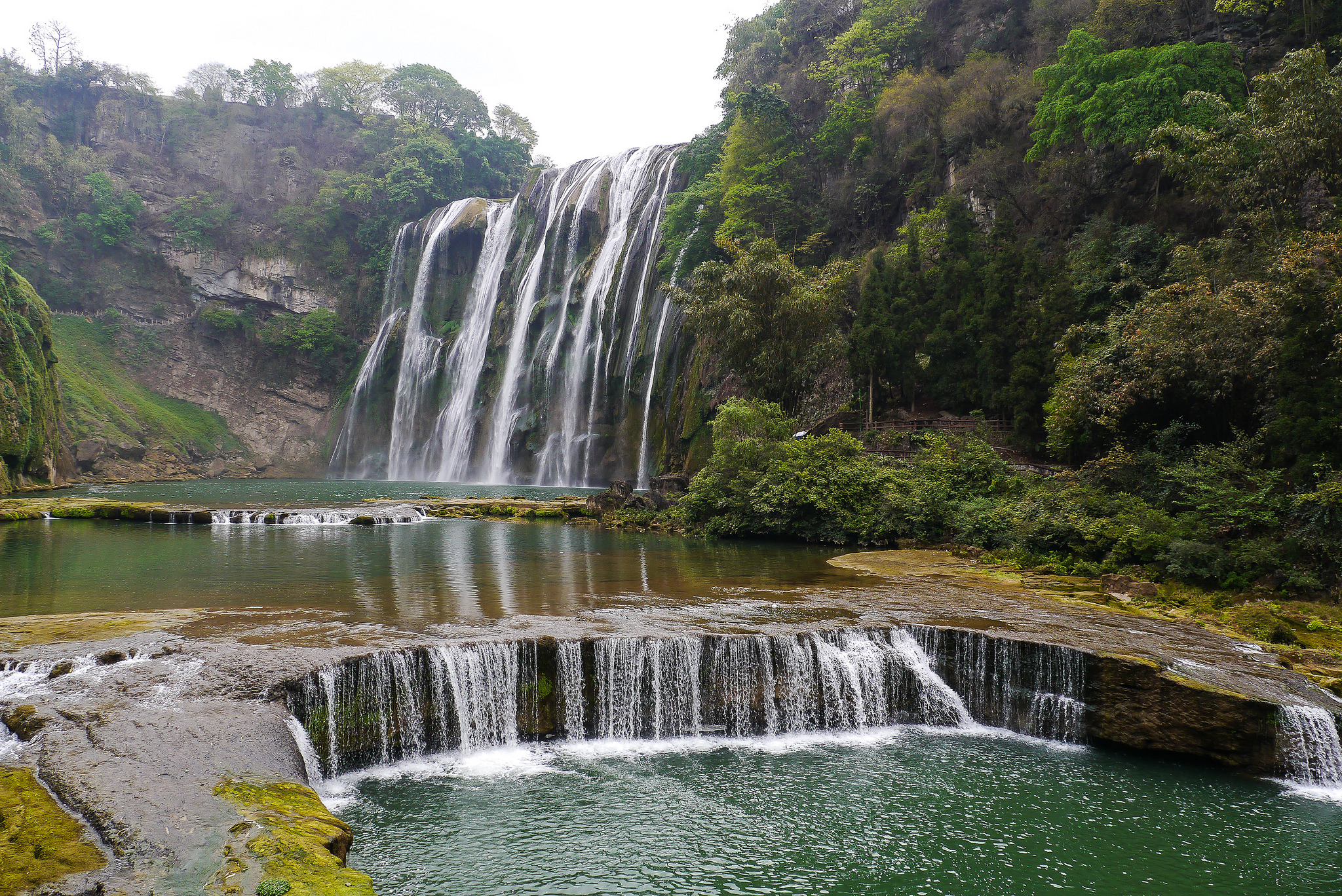 Huangguoshu waterfall located in China is one of Asia's biggest waterfall with a height of 78 meters and a width of about 100 meters. It is formed by a combination of 18 smaller local waterfalls. At the backside of the waterfall, there is 134-meter long cave which allows visitors to get incredibly close to the waterfall action. You can even touch the waterfall in some places which is awesome. As you can see from the photo, it is a beautiful water
Niagara Falls, Canada & USA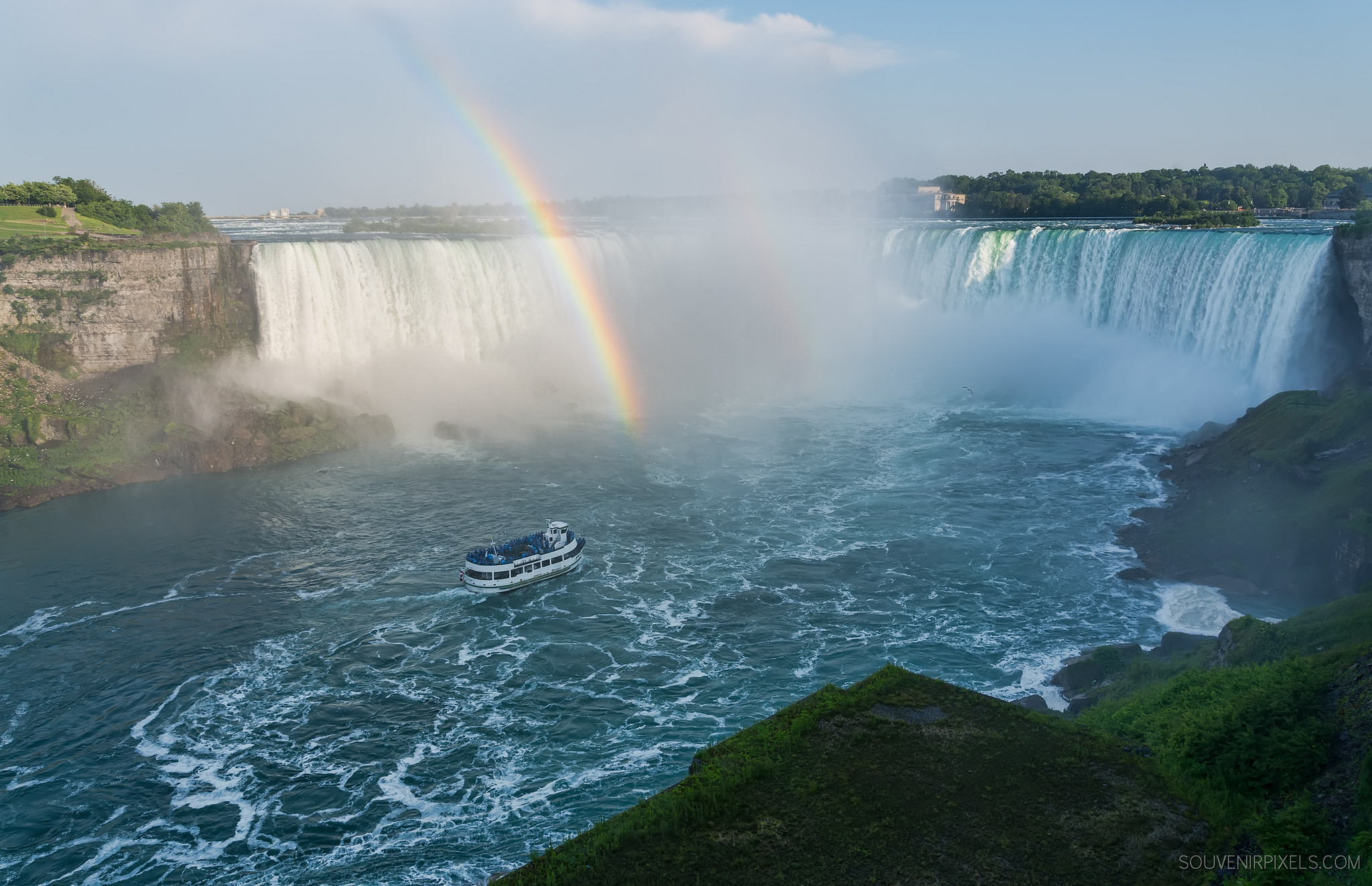 Located at the border of Canada and USA, Niagara Falls is one of the biggest waterfalls of the world. With over 14 million visitors each year it's certainly the most visited one. This fall is a combination of 3 waterfalls namely the American Falls, Bridal Veil Falls and Horseshoe Falls so you can imagine how huge it is. I would say that you should visit this waterfall in the night to have a look at falls lit up in a beautiful array of neon colours making the view more seductive. However, if you can only go and see Niagara Falls in the day time then it will take your breath away I promise.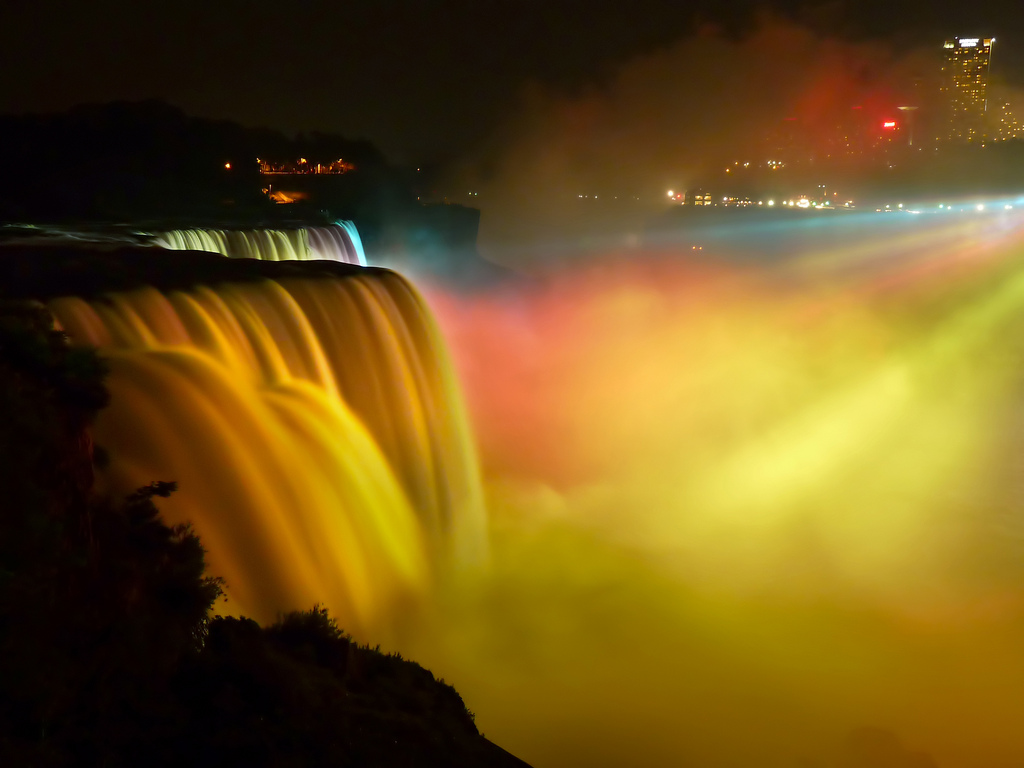 Angel Falls, Venezuela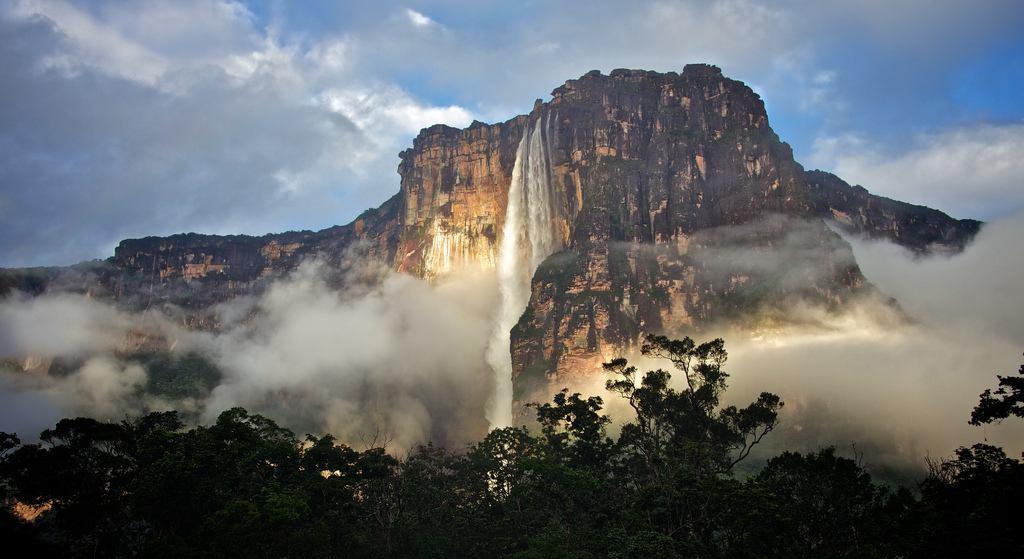 Angel Falls is the world's highest waterfall as it drops from a height of 978 meters from the peak of the Auyan Tepuy. You can only visit this iconic waterfall using air transport because it is located in a very isolated jungle region in Venezuela however this does mean you get an even more spectacular view of the Angel Falls waterfall.
Victoria Falls, Zimbabwe & Zambia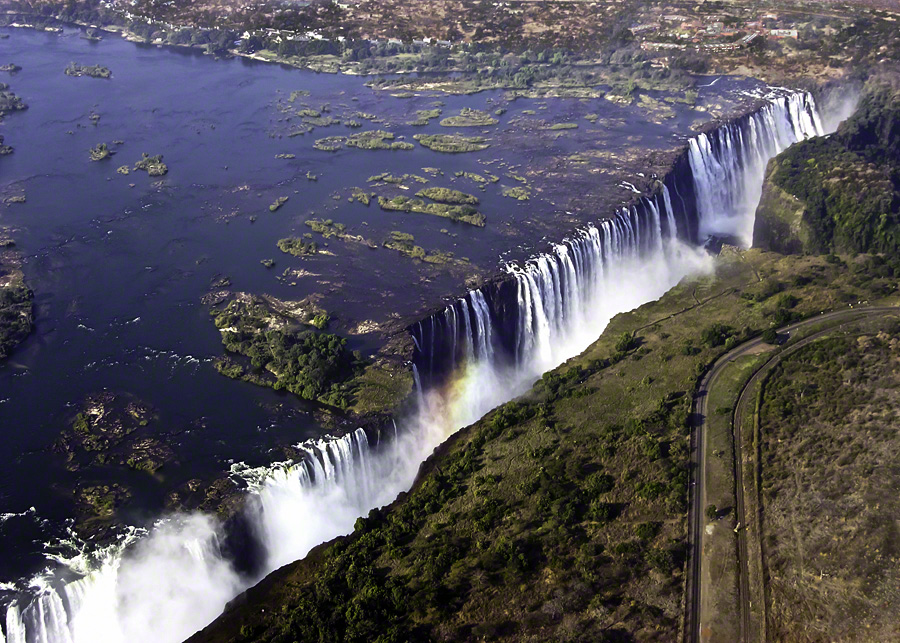 No list of waterfalls can ever be complete without Victoria Falls, as it is one of the most breathtaking waterfalls in the world. It is near twice the height of Niagara Falls. You can admire Victoria Falls beautiful columns of spray from many miles away as it is damn huge and it is spectacular during rainy season as every minute more than five hundred million cubic meters of water tumble over the edge.
Skógafoss, Iceland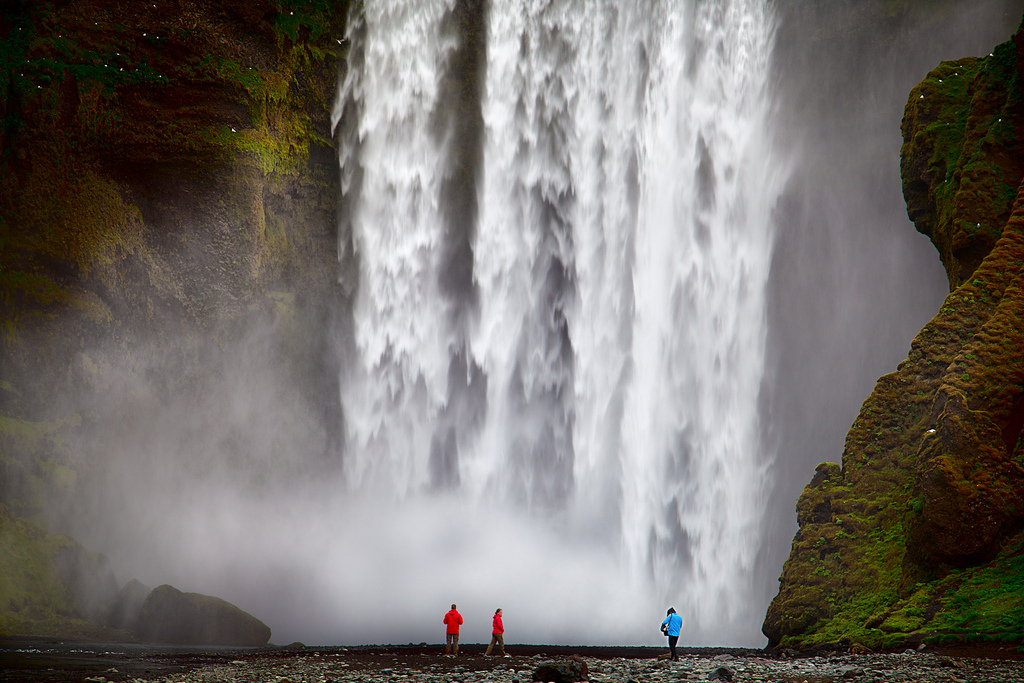 Although Skógafoss waterfall located in Iceland boasts only a drop of 60 metres, it indeed is a sight to behold as it is mesmerising. Also, the rolling green hills is a popular area for hikers and tourists.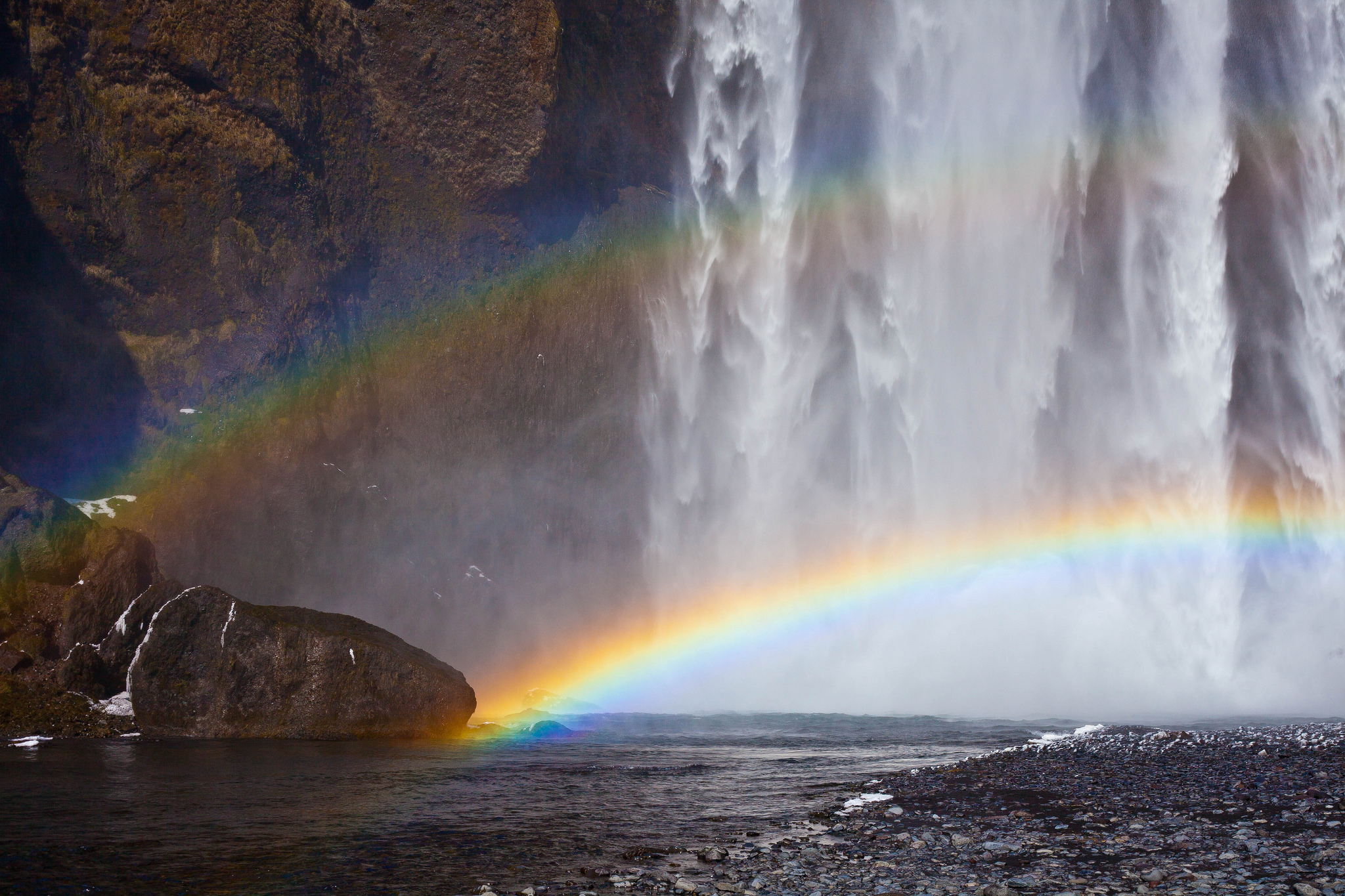 There are some chances to witness a beautiful rainbow on sunny days at Skógafoss, Iceland. People of Iceland believe that the first Viking settler in the area, Þrasi Þórólfsson, buried his treasure behind the waterfall, although only a ring has ever been found to date from that waterfall. If you love adventure and also want a tiny chance to get rich if you find that pot of gold, then you should pay a visit to Skógafoss waterfall.