Today was also the day we arrived in Las Vegas, the last stop on our trip. Before we headed to our hotel we went to a Casino off the strip to have some lunch, it was very busy, but for $14 we had an all you can eat lunch.
Lunch was delicious; it included all different types of cuisine including Mussels and fresh king prawns which I tucked into, and of course Chinese for Dan!!! Us ladies even got a free glass of champagne and some flowers.
Next, we headed to the Las Vegas Strip and straight to our hotel, The Luxor to check in. We all separated and went straight to our rooms; I think we were all so grateful to not to be staying in a tent again!!!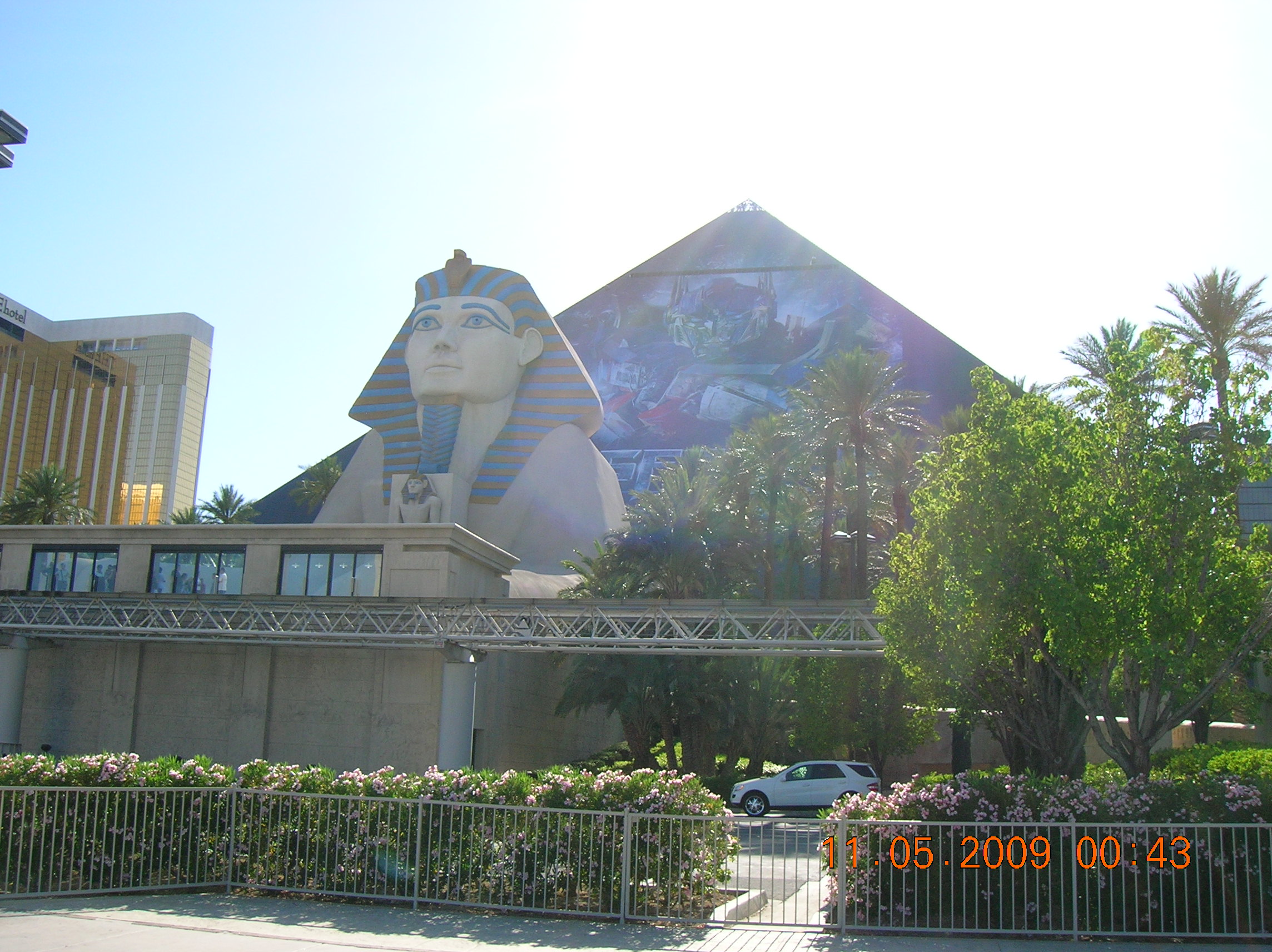 The room was huge with two double beds, and my god, it was the comfiest bed I think I've ever stayed in, and because there was two I had plenty of room to stretch out and sprawl – so much comfier than a confined tent!!!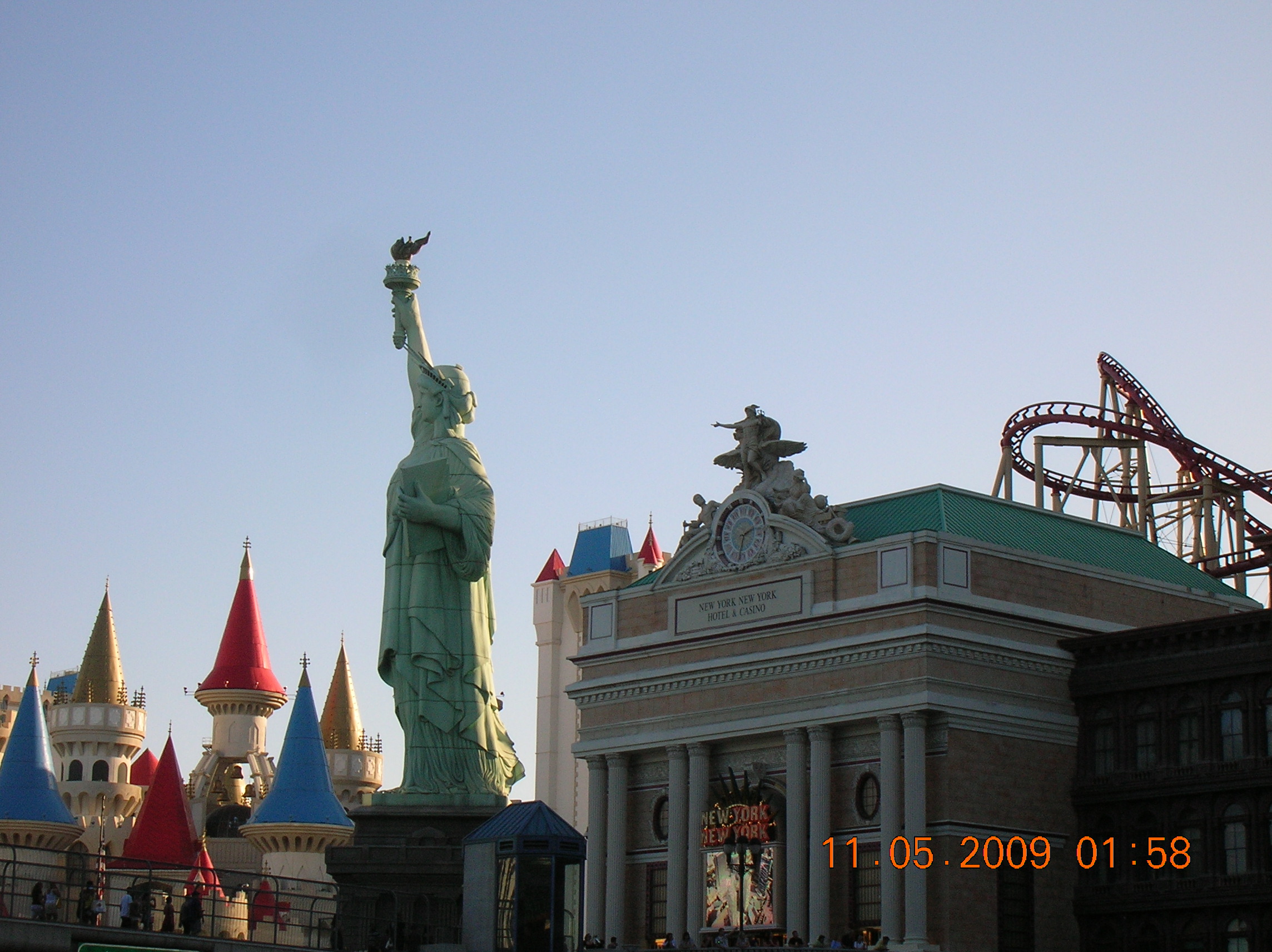 Next, we decided to head for a walk down the strip to check out some of the other hotels and to get some pre-drinking supplies. It was very very hot, so we were only out for a couple of hours before we headed back to our hotel to get ready for our night out.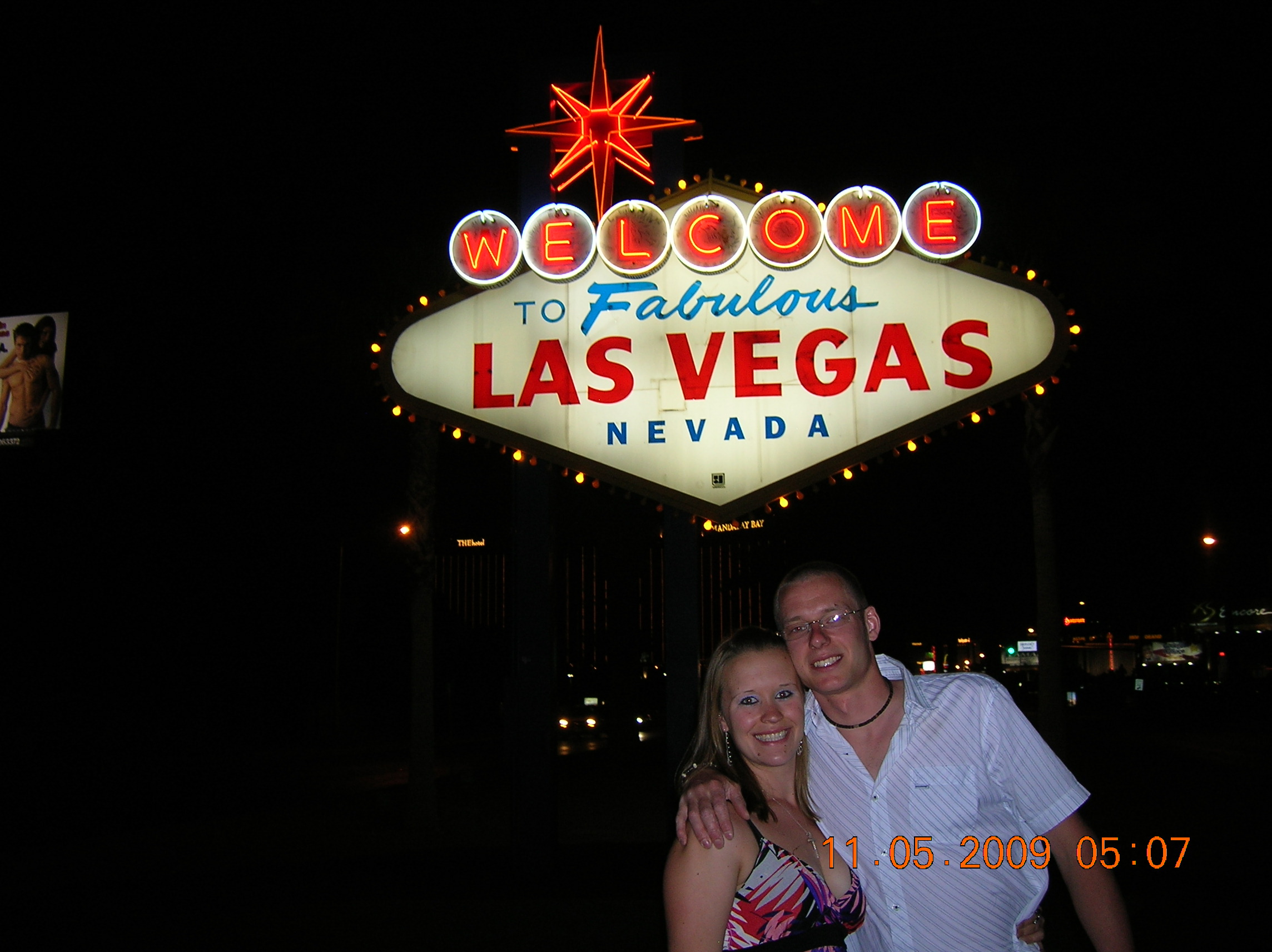 We met with the rest of group to go out on a 2-hour long limo ride around Vegas. The limo took us to the famous Las Vegas sign, and a brilliant music and light show and then dropped us off outside The Bellagio. By this point we were all very drunk, everyone else a lot more than us as they had been downing bottles of Champagne in the Limo, but we learned our lesson on NYE!!!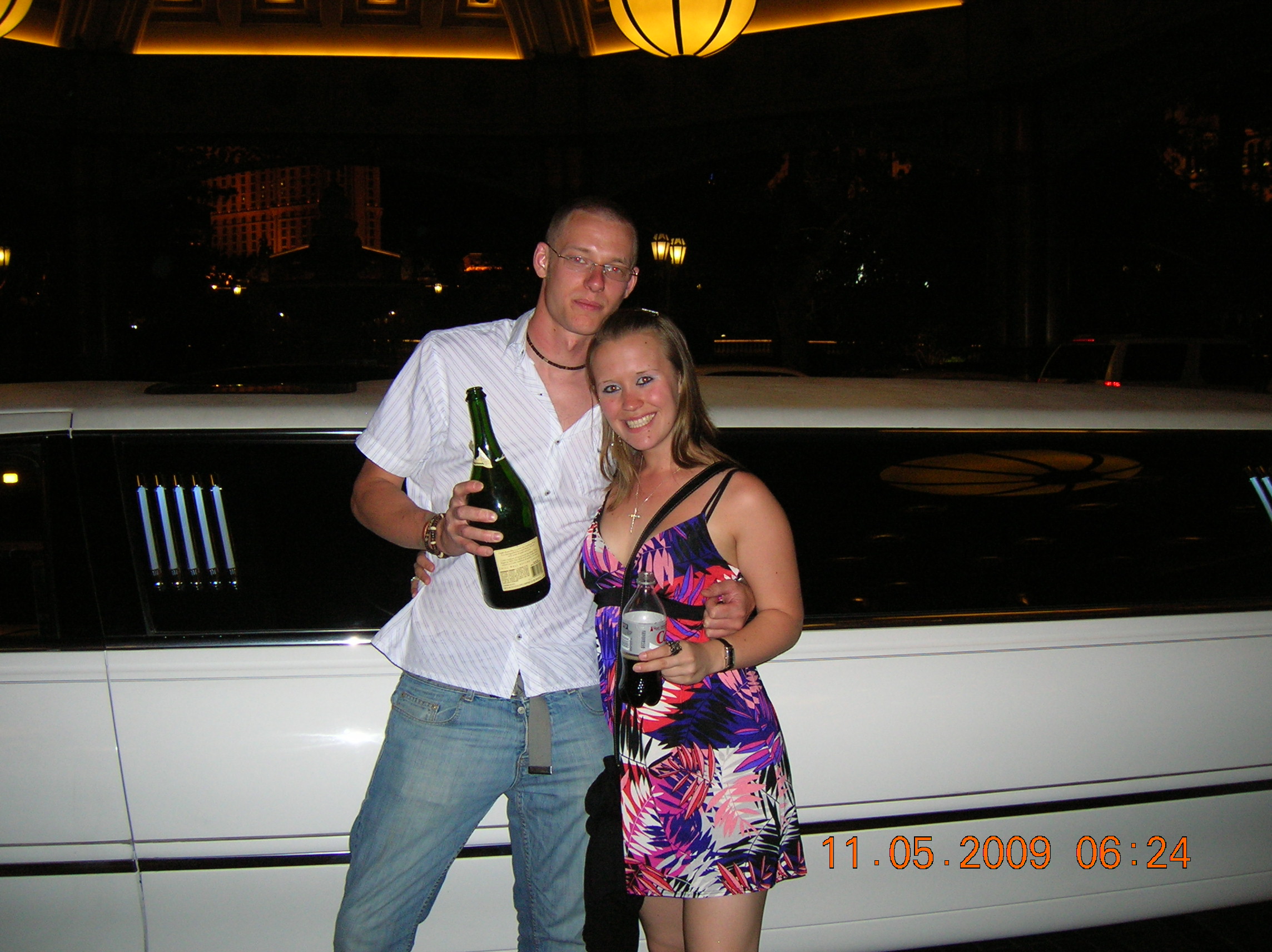 We split off from the rest of the group to continue our night out in Vegas. We stayed and watched a few of The Bellagio fountain shows and then headed to New York New York to start gambling. Dan started it off on the Black Jack table, he was going well for a few hours before a few bad hands, and then he lost it all 🙁 I just watched and took advantage of the free drink.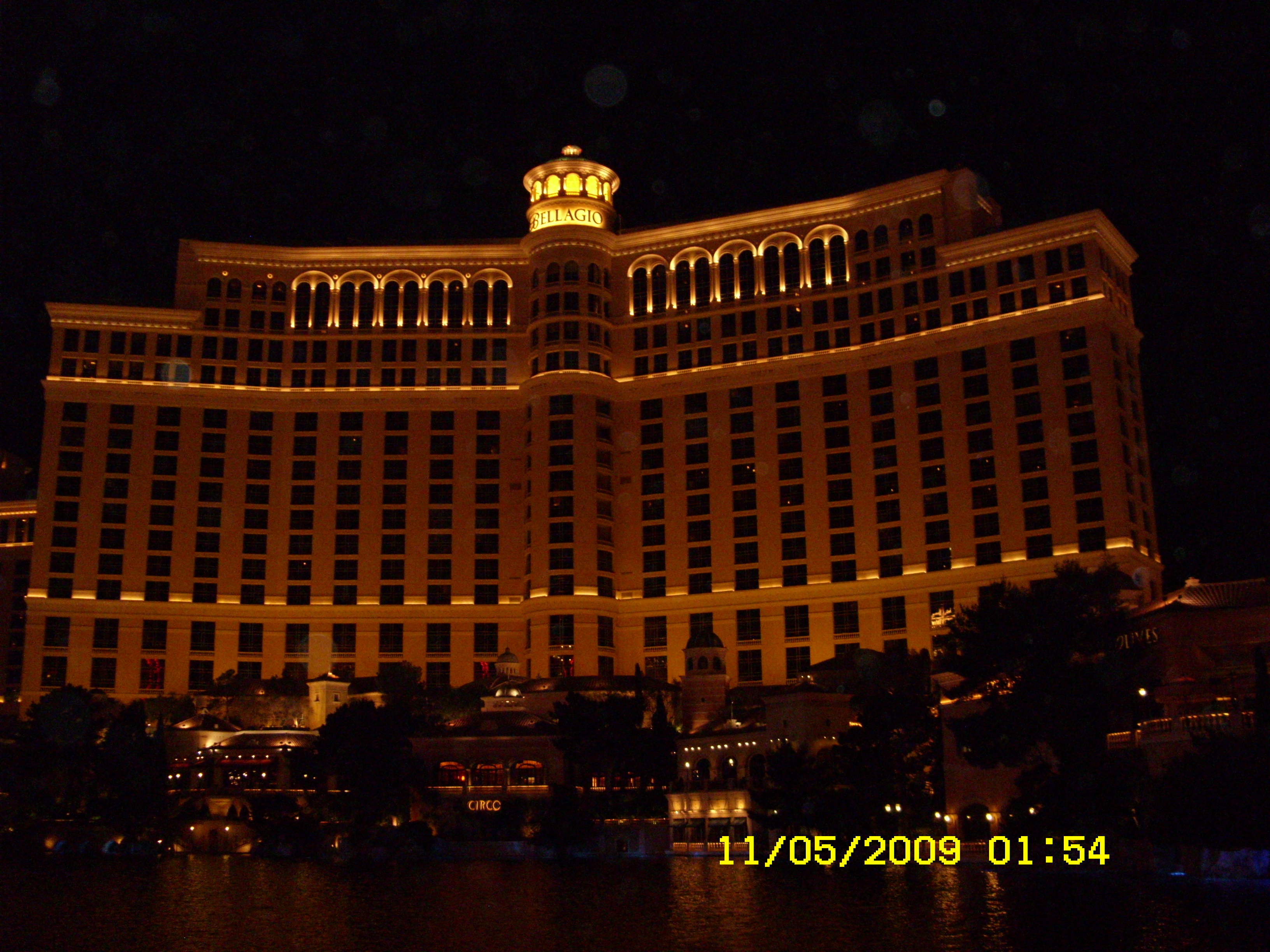 Once Dan was all out of money, we headed to the Roulette table so I could have a go. I'm not much of a gambler and don't like taking too many risks, so I stuck to betting on only black or red. Not very exciting to some but it kept me amused until the early hours of the morning, the free alcohol, of course, played its part.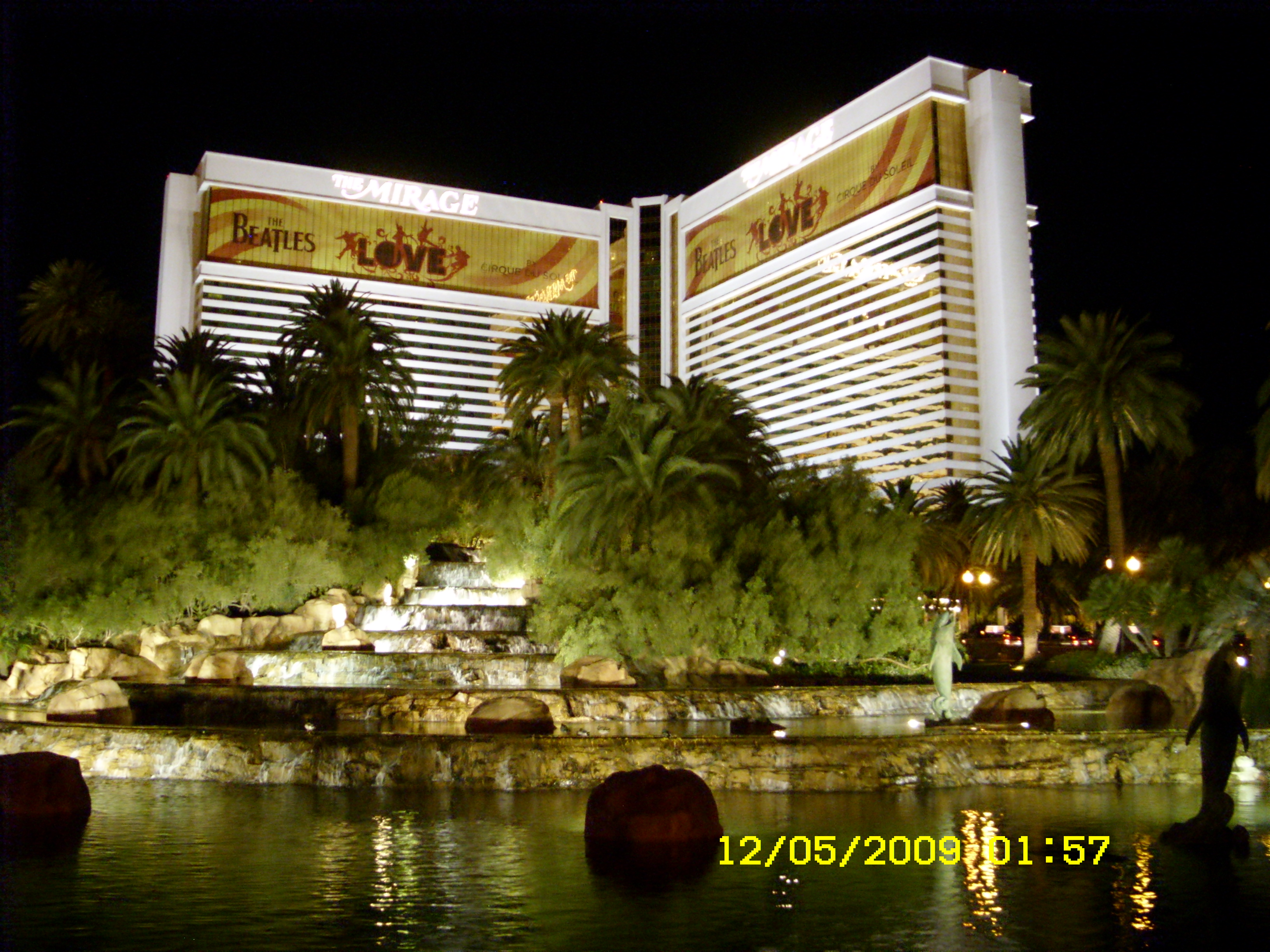 By the time we left the casino at what we think was around 3.30am we stumbled back to our hotel and passed out.