Today we had a purpose to our training. We'd booked in to do a mystery dine at a pub in Chichester. So we planned our route and set off in search of a village called Apuldram on the outskirts of Chichester with a pub called The Crown and Anchor.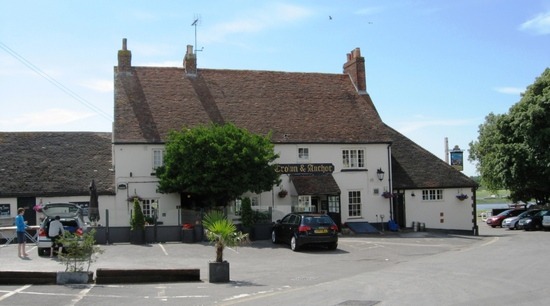 Our journey started off well. It was drizzling slightly but this did not bother us too much – we had to get used to it, as knowing the British summer, its not going to be sunny for three weeks in a row! We detoured away from our planned route and went along the promenade – this ultimately got us a bit lost and we had to resort to using Dans Sat Nav on his phone.
All was going well, Dan was shouting out directions for where I should turn and which exit I should take at roundabouts, but the phone could not keep up with us as Dan had it set to a Walking route – but we were going at 12-15mph. It also did not help that Dan thought the phone was in French mode as it kept telling him to go the wrong way around roundabouts – i explained that if we were 'walking' we would walk against the traffic – what a donut! So we ended up taking the wrong exit on a roundabout and going along the busy A27 towards Portsmouth – this was not ideal. We stopped in the nearby services and decided to walk back along the dual carriageway to take the correct turning off the roundabout – damn sat nav. Luckily we didn't stop at this service station…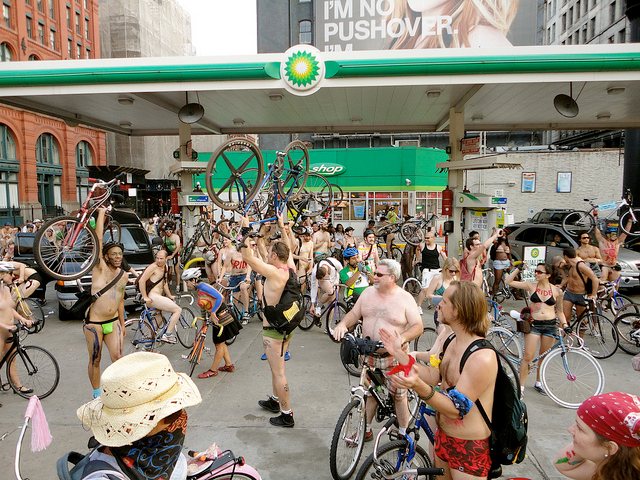 …we were fully clothed 🙂
Once we got on the right track it was not much further to our destination. We arrived at the Crown and Anchor in Apuldram which was pleasantly located on the edge of Chichester harbour, so the views were amazing.We locked up our bikes and headed in to the pub to get fed and watered for free whilst scrutinising everything that everyone does – perfect.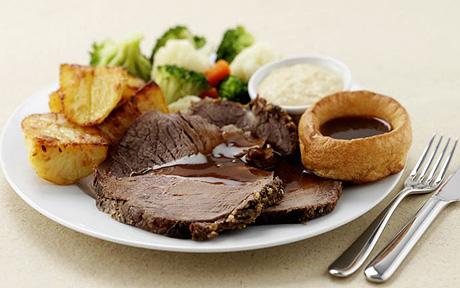 After a delicious roast beef dinner for me and minted lamb pie for Dan, we shared a chocolate fudge cake pudding before starting our journey home.
The way home was quite boring – we just went the quickest route as it had started to rain. It took us just over an hour to do the 12miles home. This was due to rain, wind and our full belly's!
Training was complete for the day – not too tiring and a good warm up for Thursday when we do our longest day yet and cycle to Brighton and back!