We were up at the crack of dawn and decided to wear our wet clothes so that it would get the best chance of drying, I had worn my soaking wet fleece out the night before, and now it had dried, so that was very handy.
We decided to skip breakfast and try and make way to the bus station so we could get to The Holiday Inn. What a chore!!! We went all over the bloody bus station to find our bus stop and was then told it was in the next building. We only just got to the bus stop in time, and we finally started the journey towards new jersey.
At the Holiday Inn, we met with our group that we will be traveling across America with. Our tour leader is Mike a 35-year-old chap that is a bit of a dude and is always smiling and cracking jokes. The other members of our group are the Danish pair Neils and Mads, the Scottish couple Paul and Rachel and obviously Jane and myself. A small friendly group we now had loads of space in the minibus!!
We did 250 miles today to get to Washington DC, and we find our campsite "Cherry Hills" we got lessons on how to put up our tents which is sooo simple that a seven-year could do it!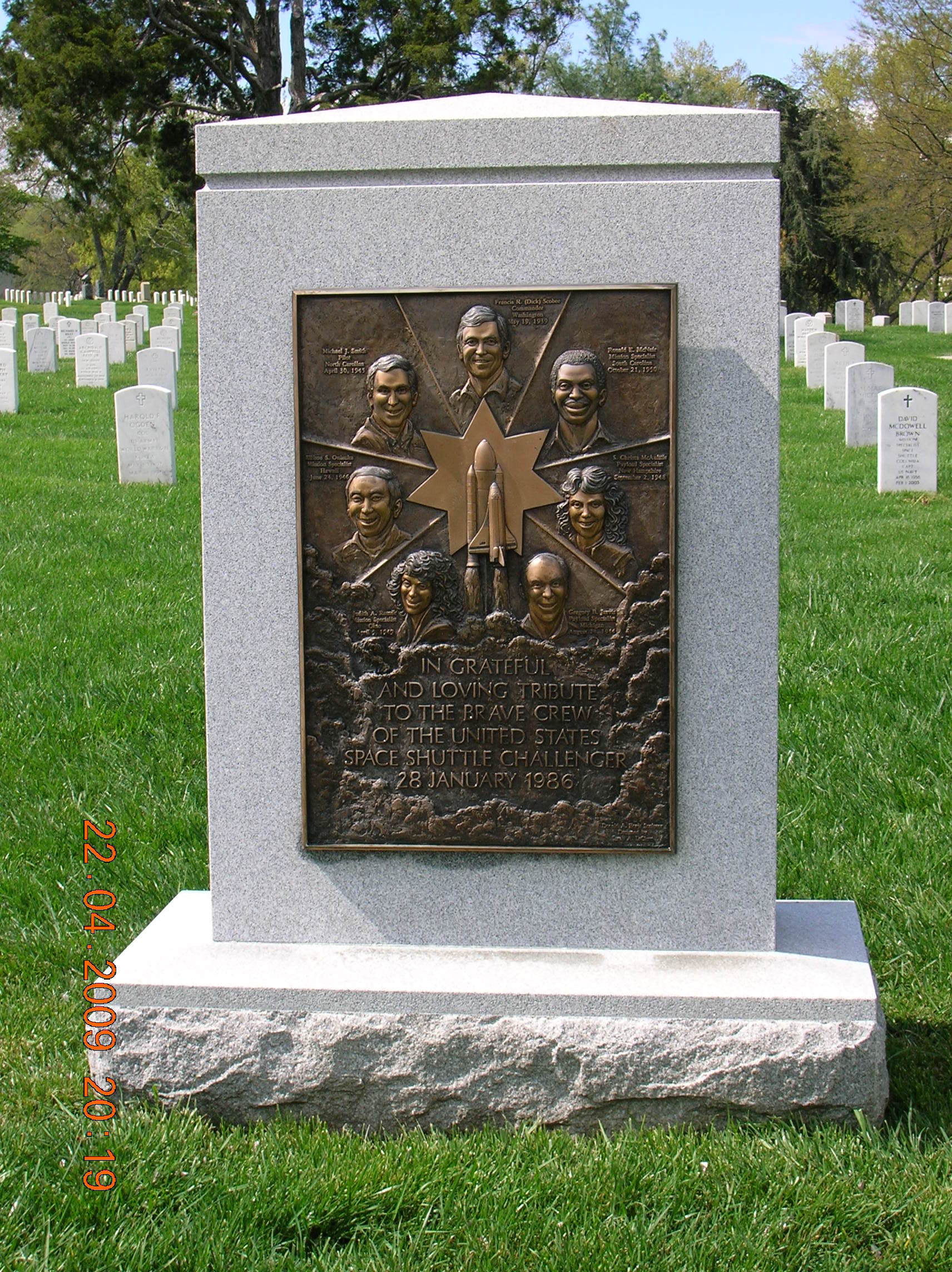 We got on the minibus and had a quick tour of the cemetery and some sites in Washington DC, and we then head for our evening meal.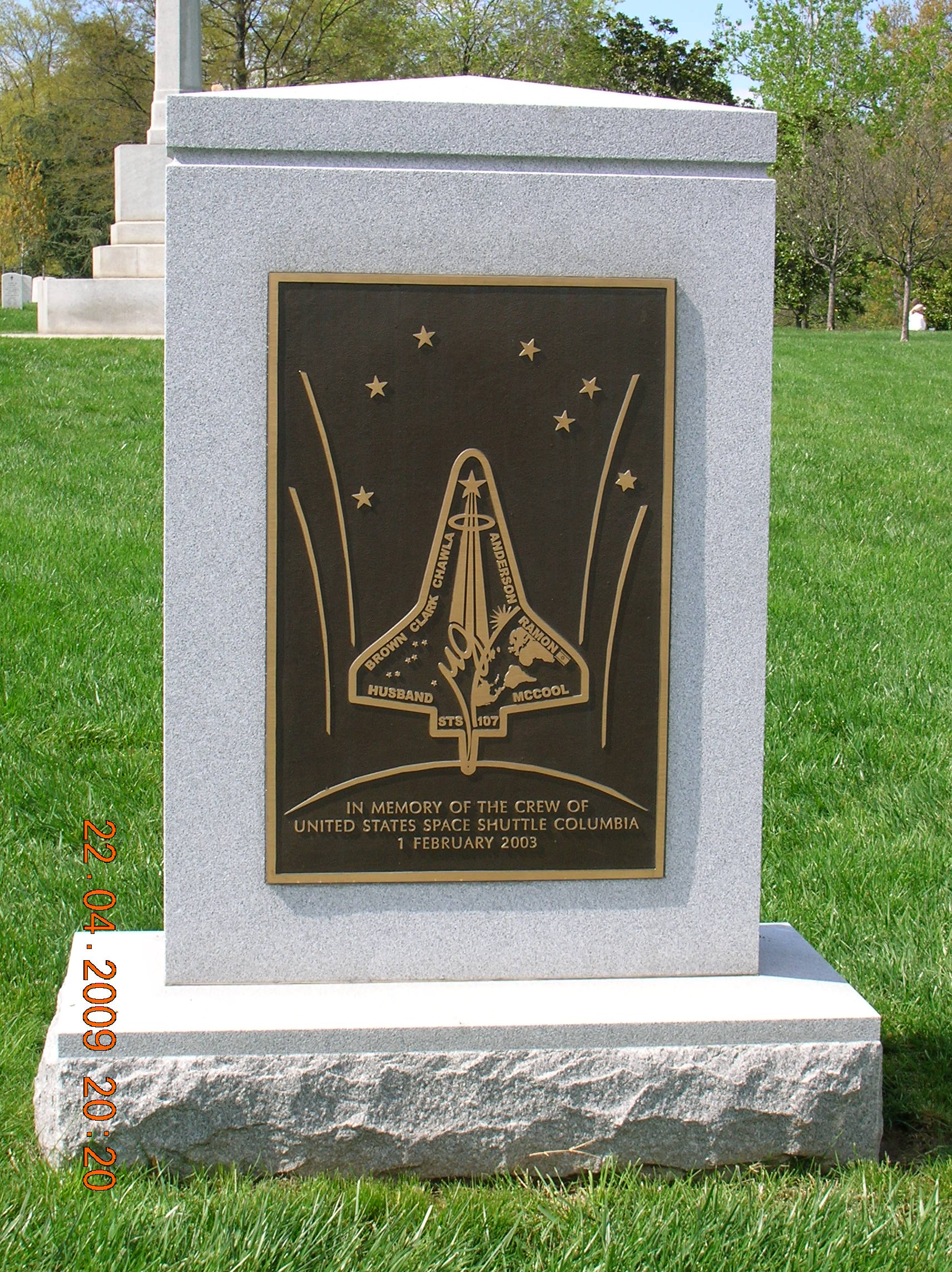 We went to an Ethiopian restaurant which was different, and I am not sure if I would have it again. The bread looks like elephant ears, but the meat was ok. We sat on like little stalls and ate with our fingers very strange, but the Ethiopian beer tasted good!!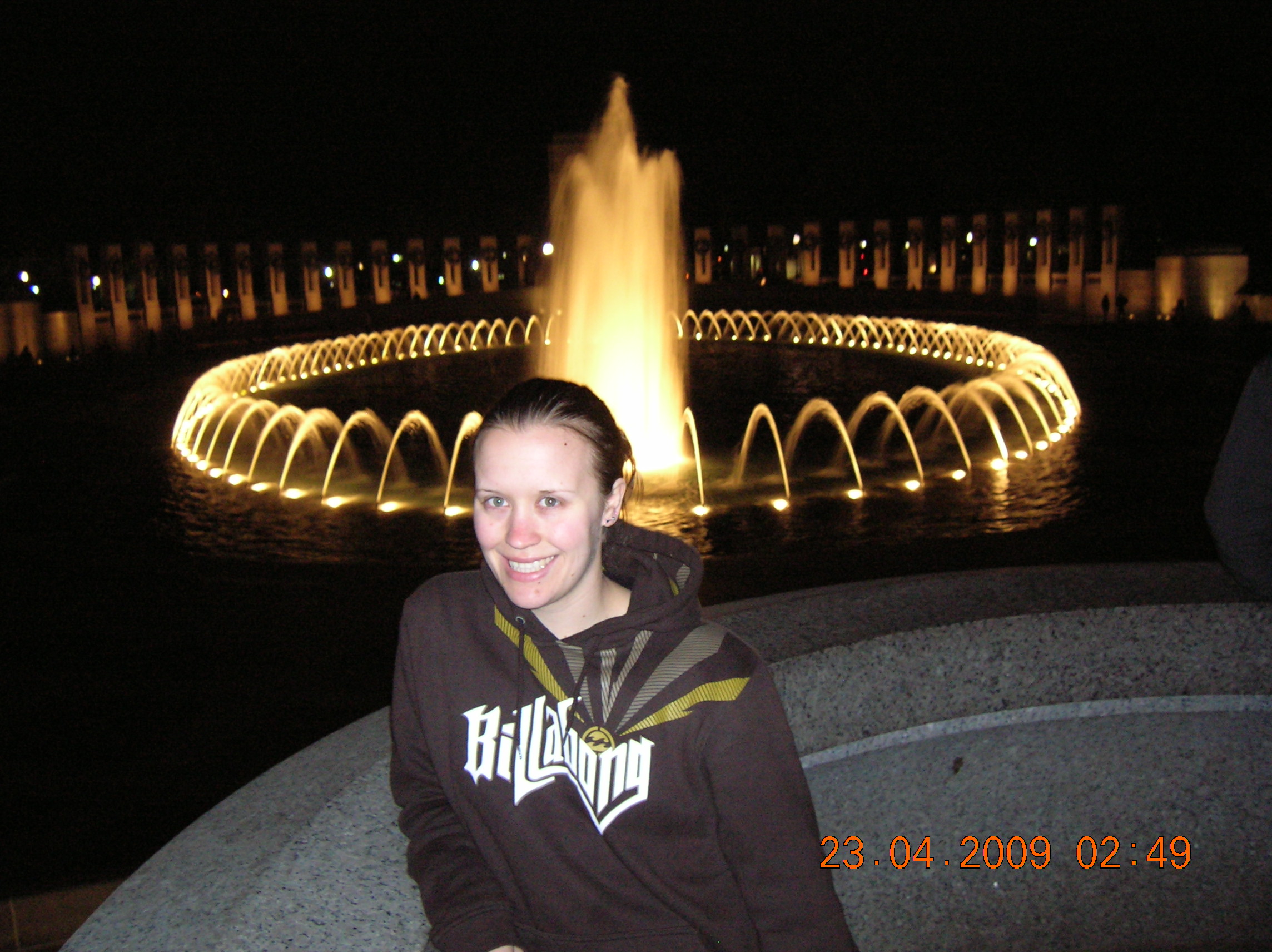 After the evening meal we went and did the illumination tour of all the monuments at night which were pretty cool but there were masses of school kids, and they got right on our nerves.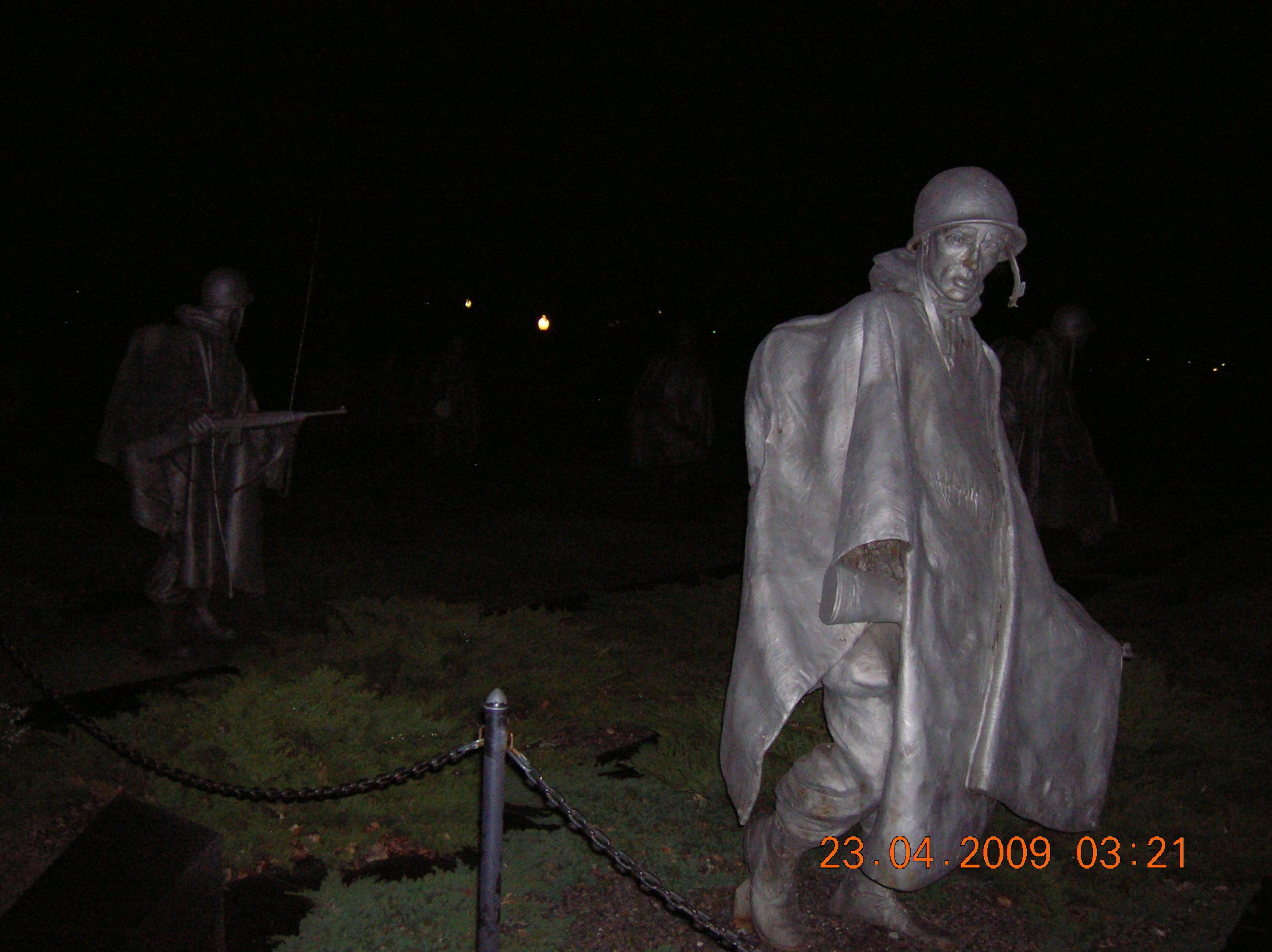 We headed back to camp for sleep.