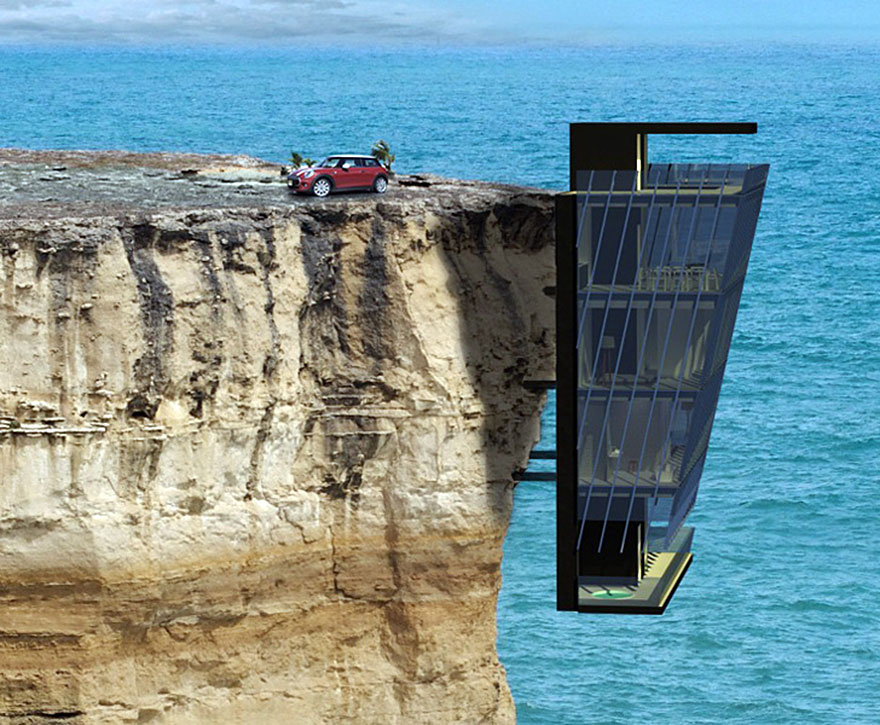 You are tucked up in bed and then you get that falling feeling, we have all had that feeling at some point in our lives but this holiday home in Australia is most likely going to make you feel it more.
My Stomach is churning already as I write this and even just thinking about the view on the top floor is making me feel a little sick.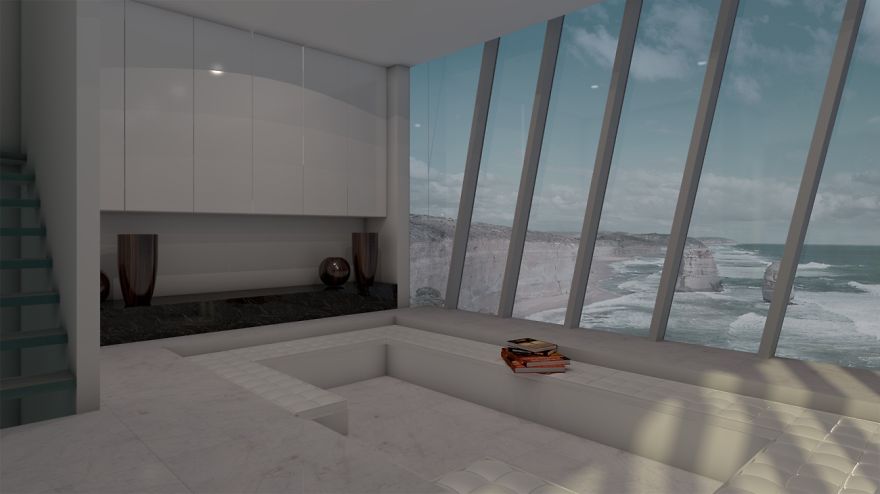 To get into this building you first have to drive into the carport which then lowers you down onto the top of the building and then from there you enter the property from the roof.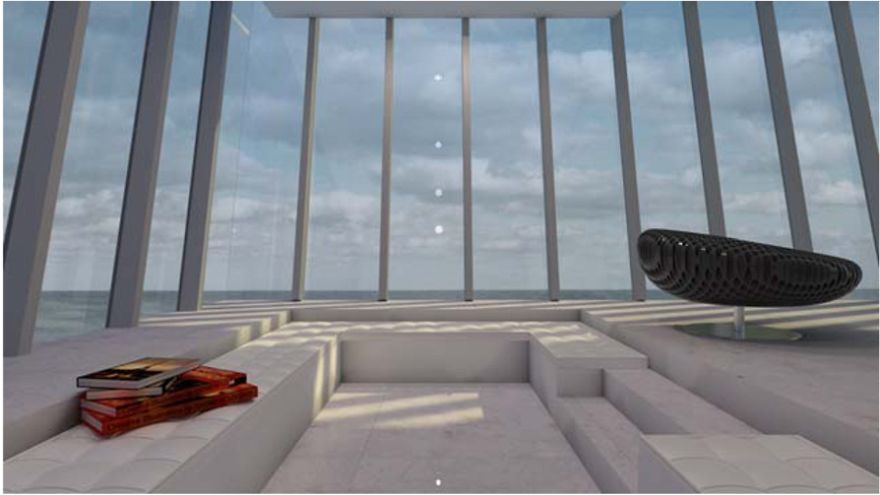 The designers of this building created a 5 story house off the southwest coast of Victoria. The Brains behind this concept is called Modscape Concept, designed to be an extension of the cliff as opposed to being built on top of the cliff. When people say they have an oceanfront property this takes it to a whole new level, literally.
This home is not for sale at the moment as it is still at the concept stage but my god I would love to live here… take my money now!!!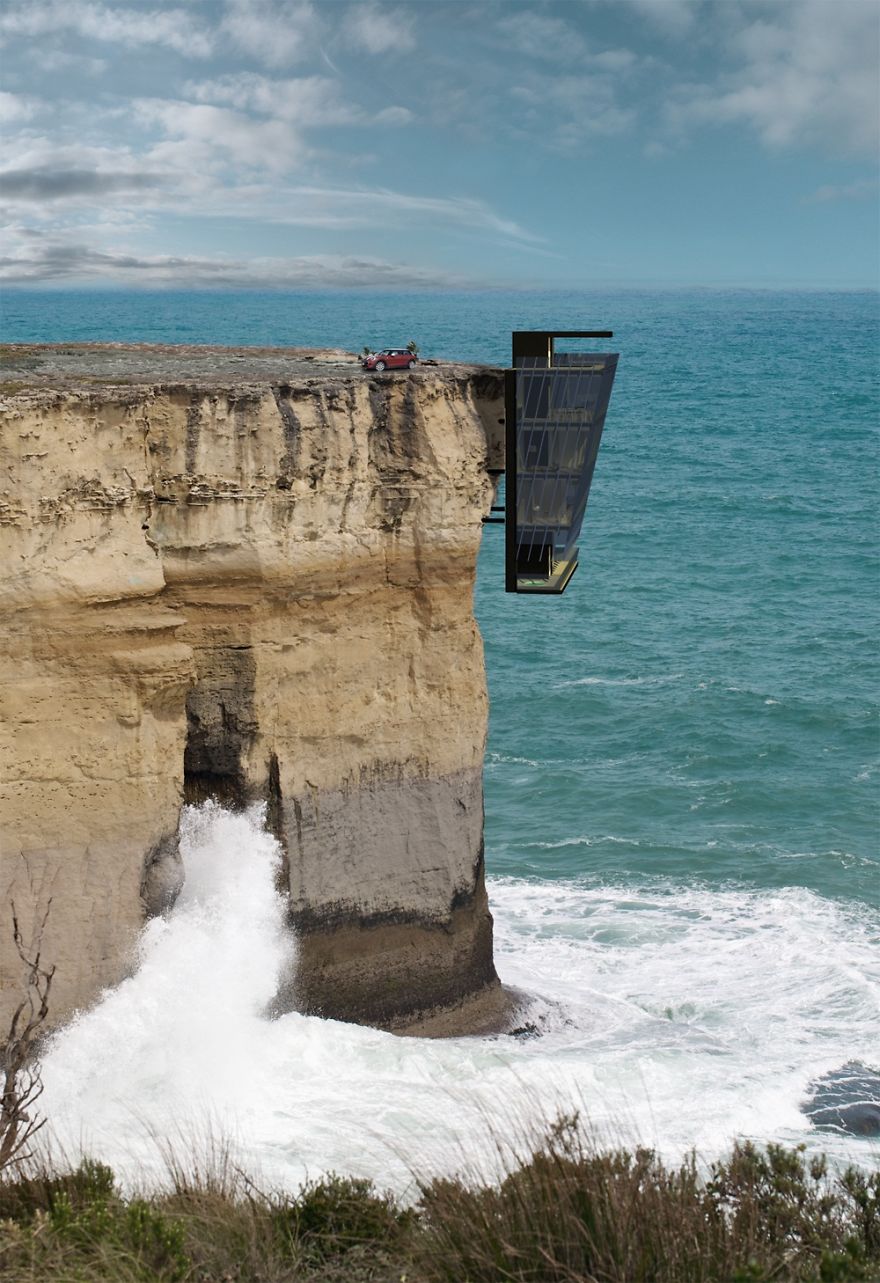 Modscape Concept builds all their prefab buildings using a steel frame cladded by insulated panels, which makes their structures just as comfortable as any home built on the ground. No matter how big you want your property Modscape say they can build it all off-site no problems.
As you can see from the photos that these homes are made with sustainable materials and methods but they are first class luxurious. The views from this property is just divine and stunning. The perfect place to relax and unwind.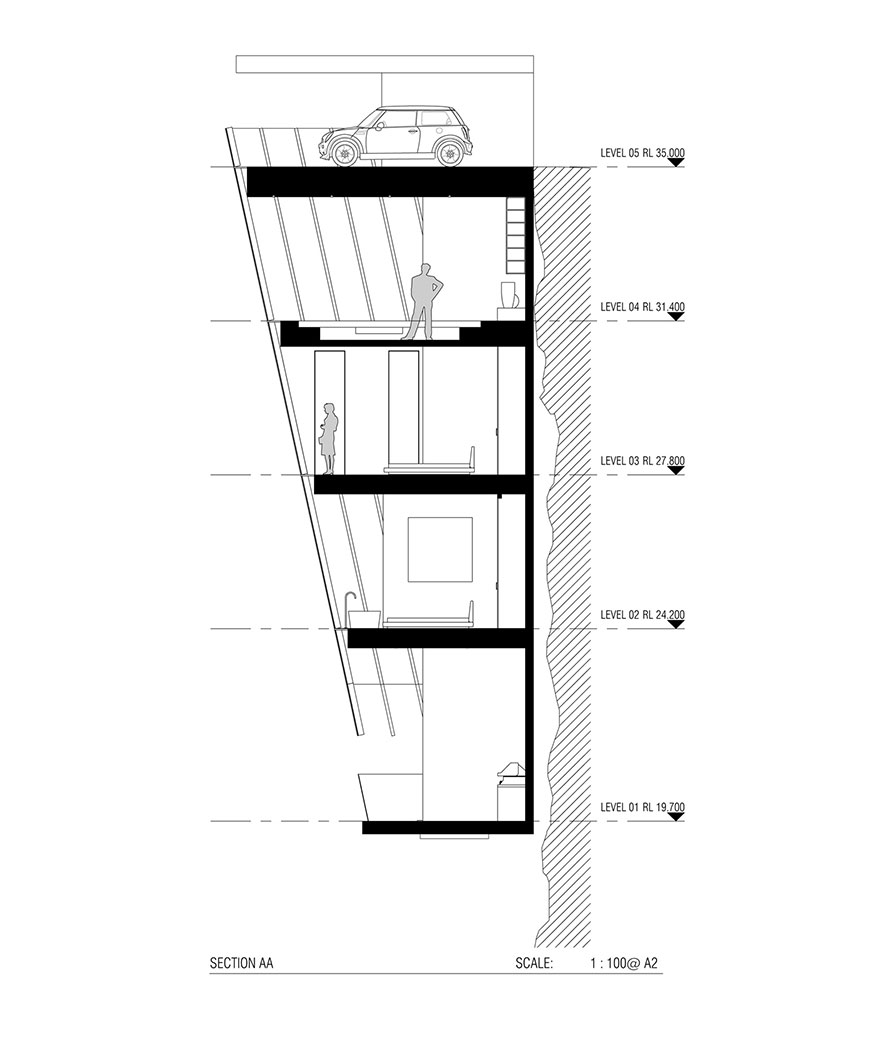 Tell us what you think about this cliffhanger property in the comments section below
Image Credits: modscape.com.au