We woke up today to breakfast, not really anything to get excited about just cereal and toast but FREE is always good for a backpacker!!
Once we were dressed and ready for the day we headed to The Pancake Rocks and blow holes which was pretty intereting they are just rocks that are formed in layers and look like pancakes. The blow holes looked like they could be good in high tide but we were not there at high tide so nothing to report there.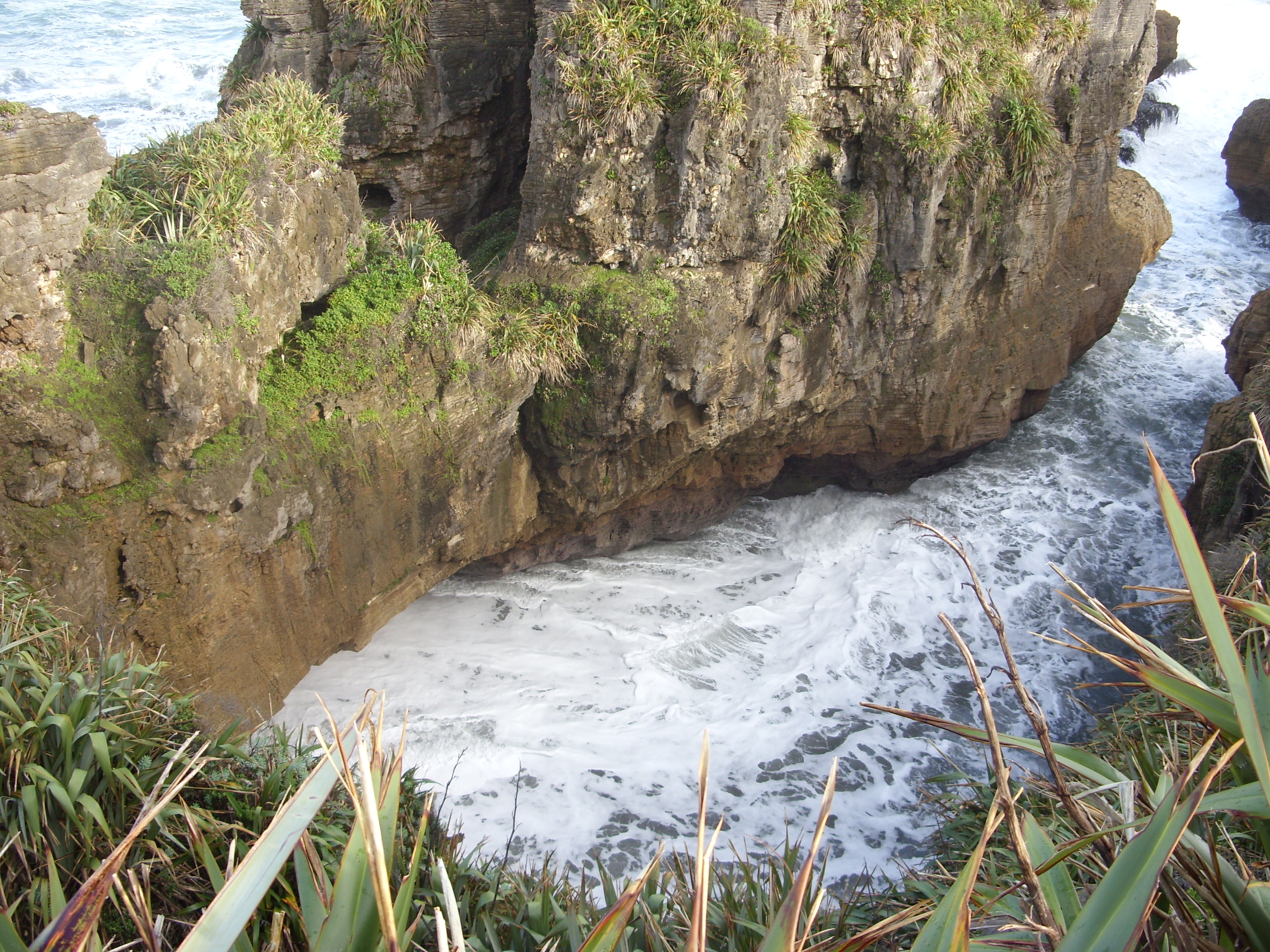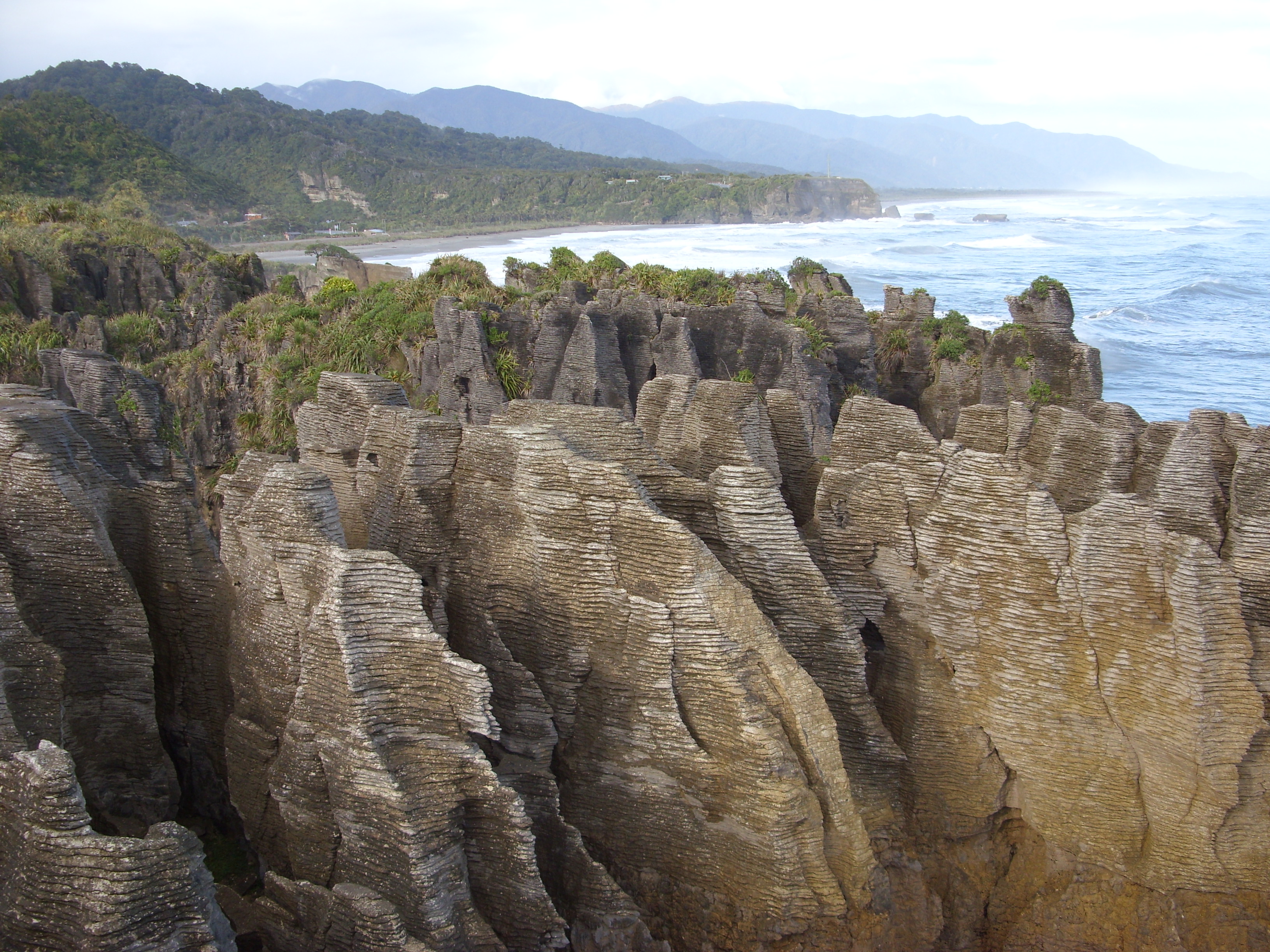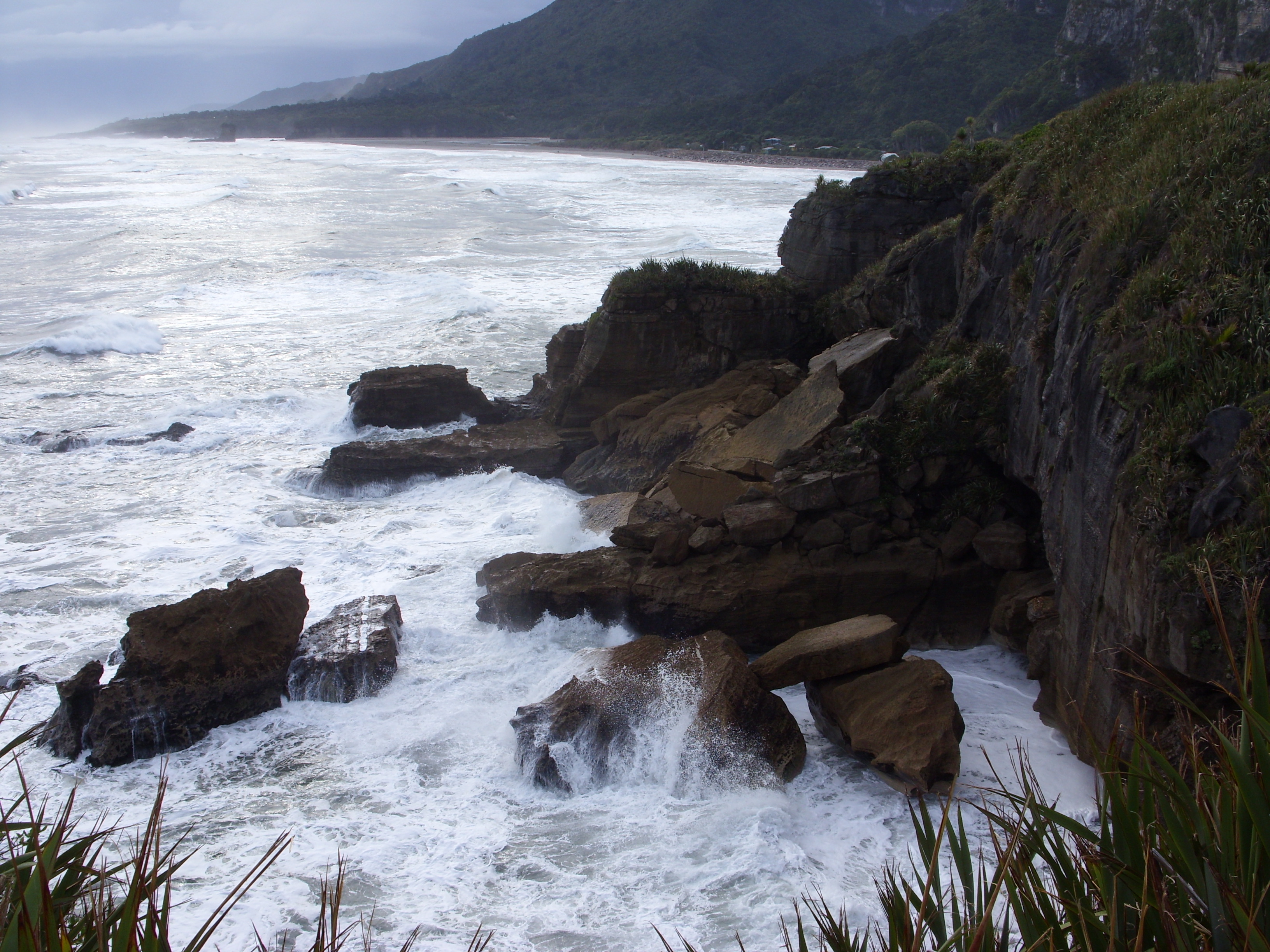 I decided that I was hungry and so we stopped past a cafe I had gravy pie and wedges, when I say gravy pie it was meant to be steak but obviously they had forgotten to put the steak in but never mind the gravy was nice!! Jane had lasagne which looked very good and probably more filling than my gravy pie.
We headed to Hamner Springs and this was quite a long drive and pretty un eventful. We arrived at our hostel and it was very homely and welcoming however the owner was a grumpy lady thankfully we didnt see her much. After our long drive we decided that we should get some sleep so we had a 4 hour nap and when we woke it was time for our evening meal which consisted of surprise!! surprise!! Pasta!! The excitement!!
Then it was time for bed (again!)