Are you visiting Oban and looking for some fun things to do in Oban? Then you have come to the right place. Hopefully, you will find something that appeals to you and your family.
Here are our top things to do in Oban
Oban is a charming town on Scotland's west coast that offers visitors a wealth of activities and attractions to enjoy and explore. From its stunning views to its delicious seafood, there is something for everyone in Oban.
Visit McCaig's Tower for stunning views of the town and countryside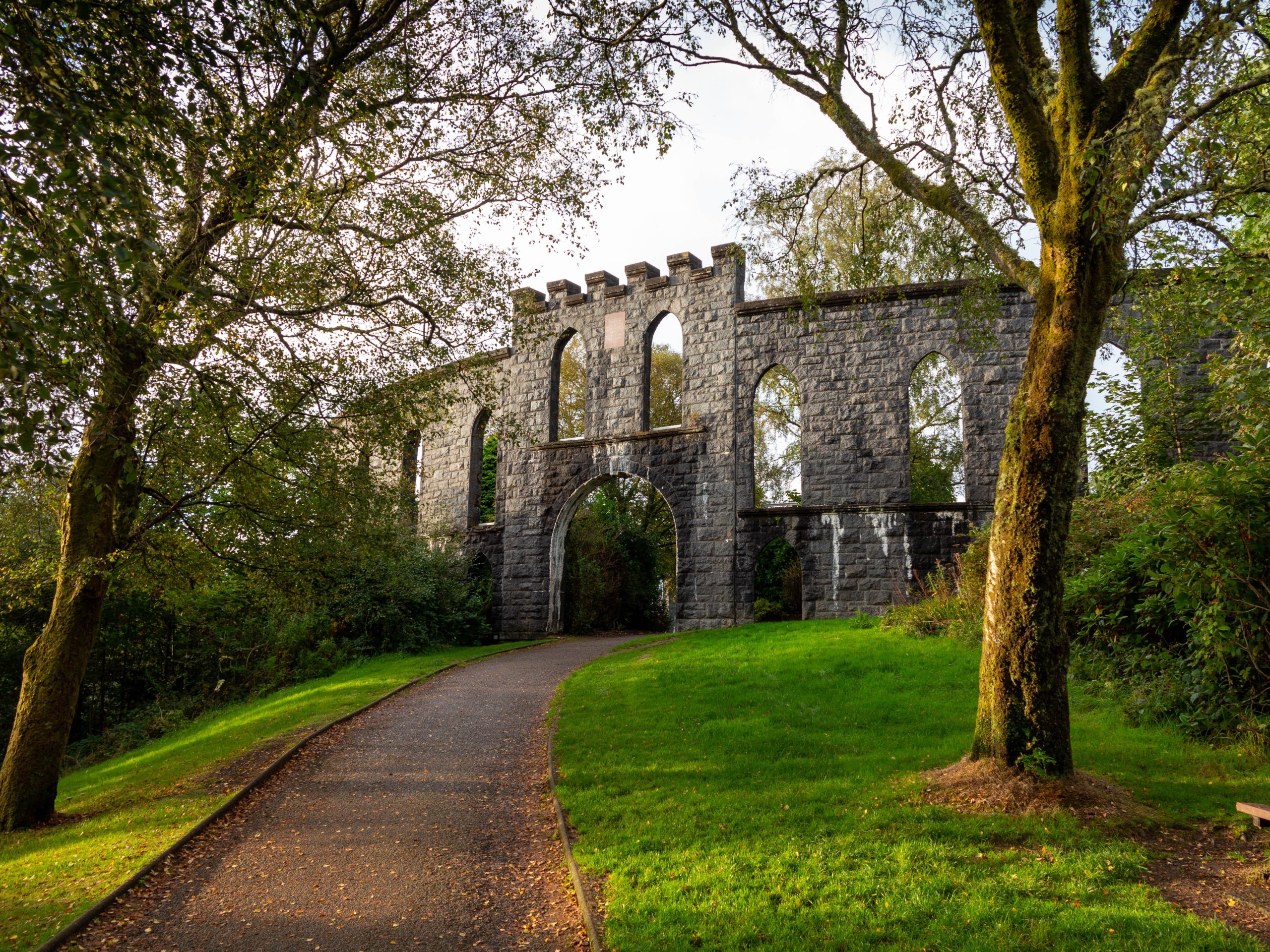 McCaig's Tower is a must-see for any visitors to Oban. The Tower sits on a hill overlooking the town, and from its top, you can get stunning panoramic views of the town and the surrounding countryside. Built-in 1897 by local businessman John Stuart McCaig, the Tower was initially intended to serve as a museum and art gallery. However, it was never completed due to McCaig's death in 1902. Today, the Tower is open to the public and provides an excellent vantage point from which to enjoy Oban's natural beauty.
Sample local seafood at one of the many restaurants in Oban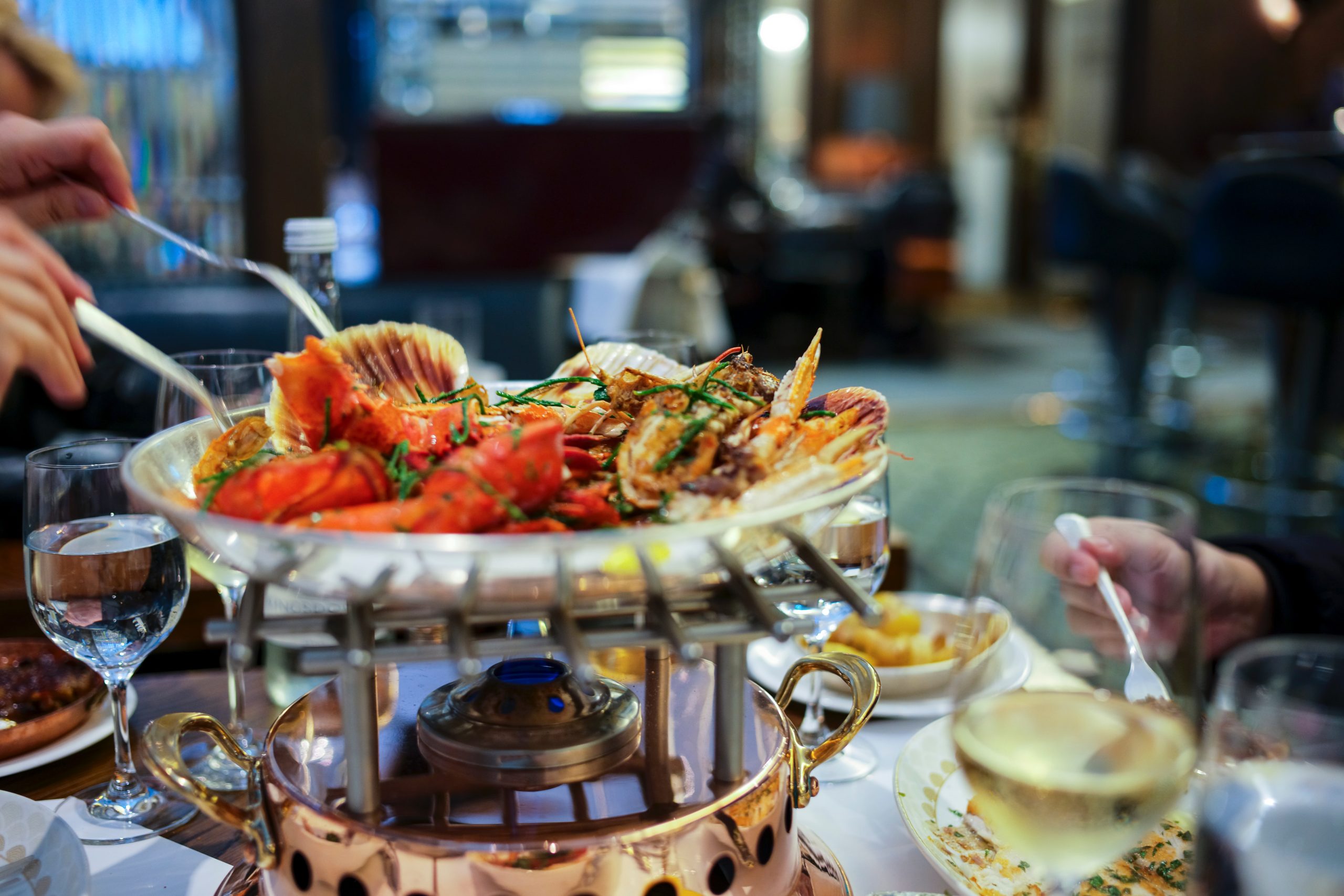 Scotland is renowned for its seafood, and Oban is one of the best places to enjoy it. The town is home to a number of excellent seafood restaurants, all of which offer fresh, local produce. Whether you're in the mood for fish and chips or a three-course meal, you'll be able to find something to suit your taste. Also, Oban is located on the stunning West Coast of Scotland, and you'll be able to enjoy breathtaking views while you eat. So if you're looking for a truly Scottish dining experience, be sure to sample the local seafood at one of Oban's many excellent restaurants.
Watch the seals at Ganavan Sands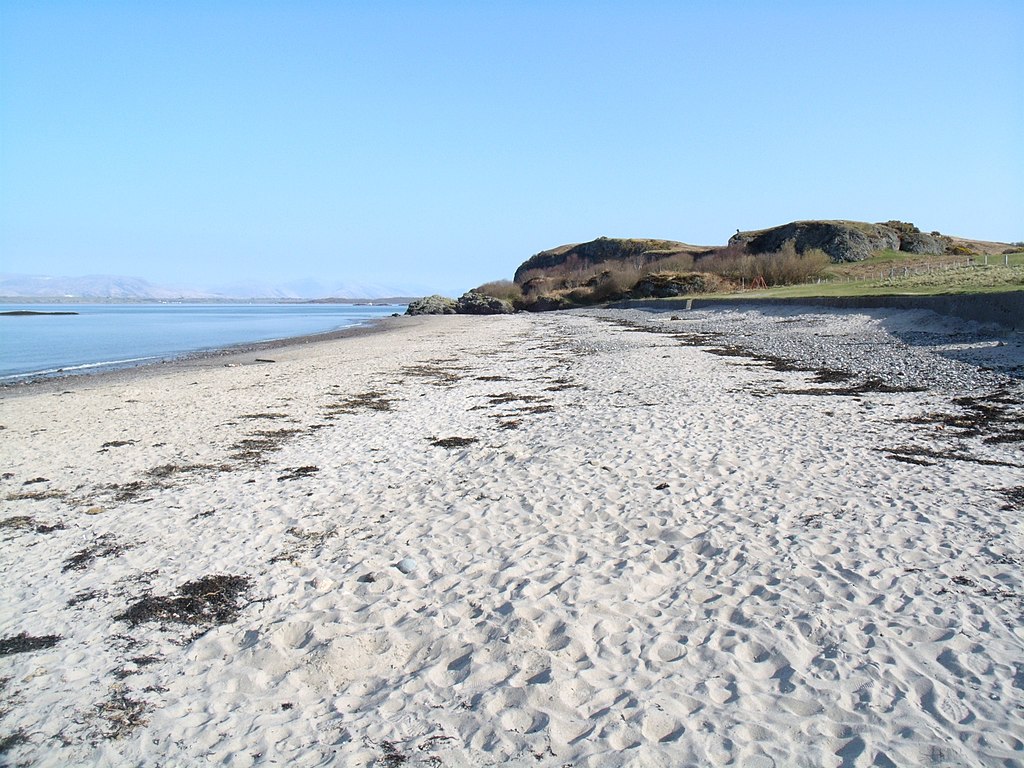 Just a short drive from Oban, Ganavan Sands is a must-visit for animal lovers. The sandy beach is home to a colony of seals, and visitors can often spot them basking in the sun or swimming in the shallows. While getting up close and personal with these friendly creatures is tempting, it's important to give them plenty of space. The best way to enjoy the seals is from the comfort of the nearby café, where you can sit back and watch them going about their day. With its stunning views and friendly wildlife, Ganavan Sands is the perfect place to relax and escape the hustle and bustle of everyday life and is one of the magical things to do in Oban.
Take a trip to nearby Kilchurn Castle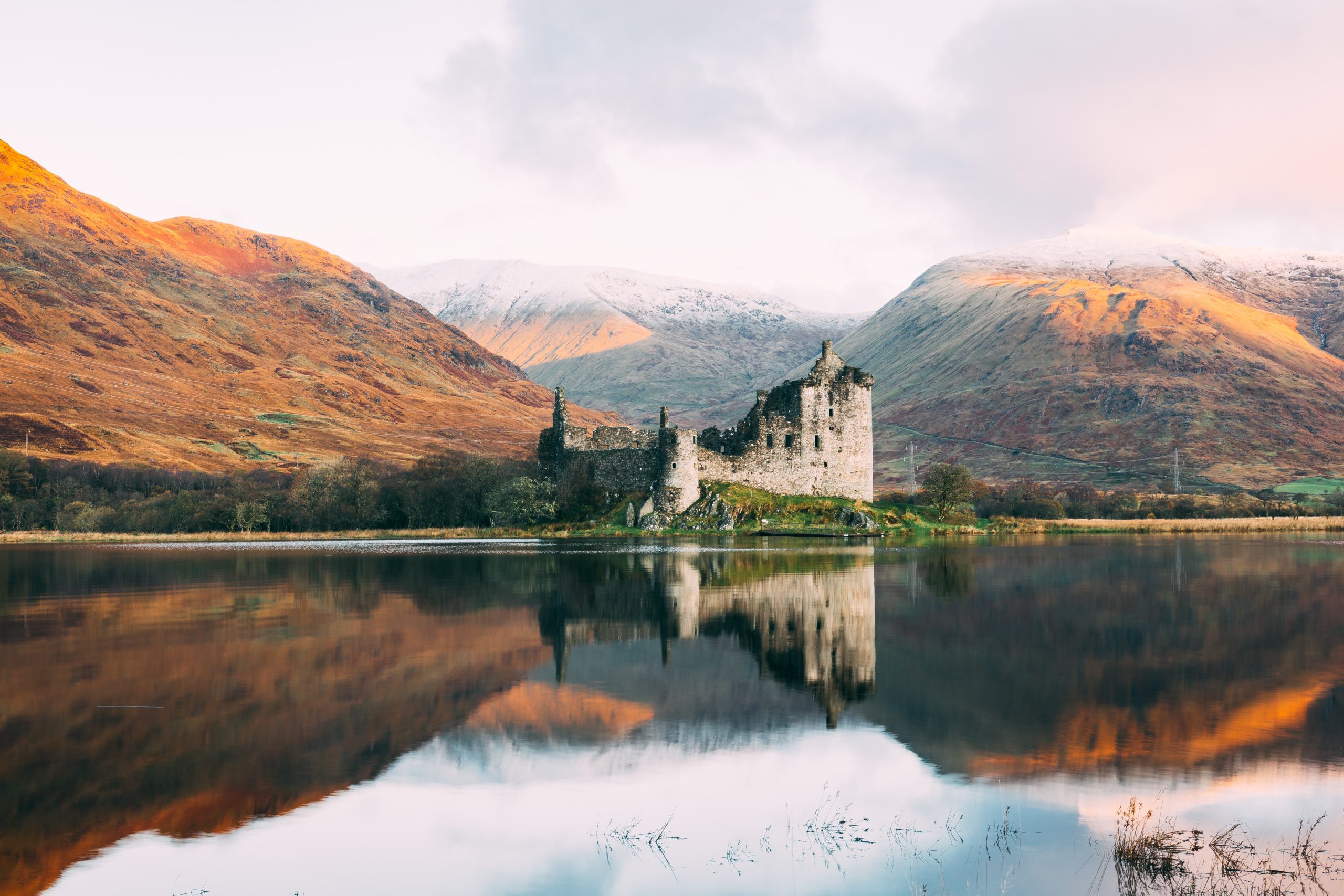 In my opinion, for a taste of Scottish history, there's no better place to visit than Kilchurn Castle. This ruined castle dates back to the 15th century and was once one of the most important fortifications in the Highlands. Today, it's a popular tourist destination and is well worth visiting if you're in the area. 
Kilchurn Castle is situated on a picturesque loch and is surrounded by stunning scenery. Visitors can explore the castle's ruins and learn about its fascinating history. There's also a cafe on-site so that you can enjoy a delicious cup of tea or coffee after your exploration. Whether you're a history buff or just looking for a beautiful place to visit, Kilchurn Castle is definitely worth a trip.
Visit Easdale Island for a taste of island life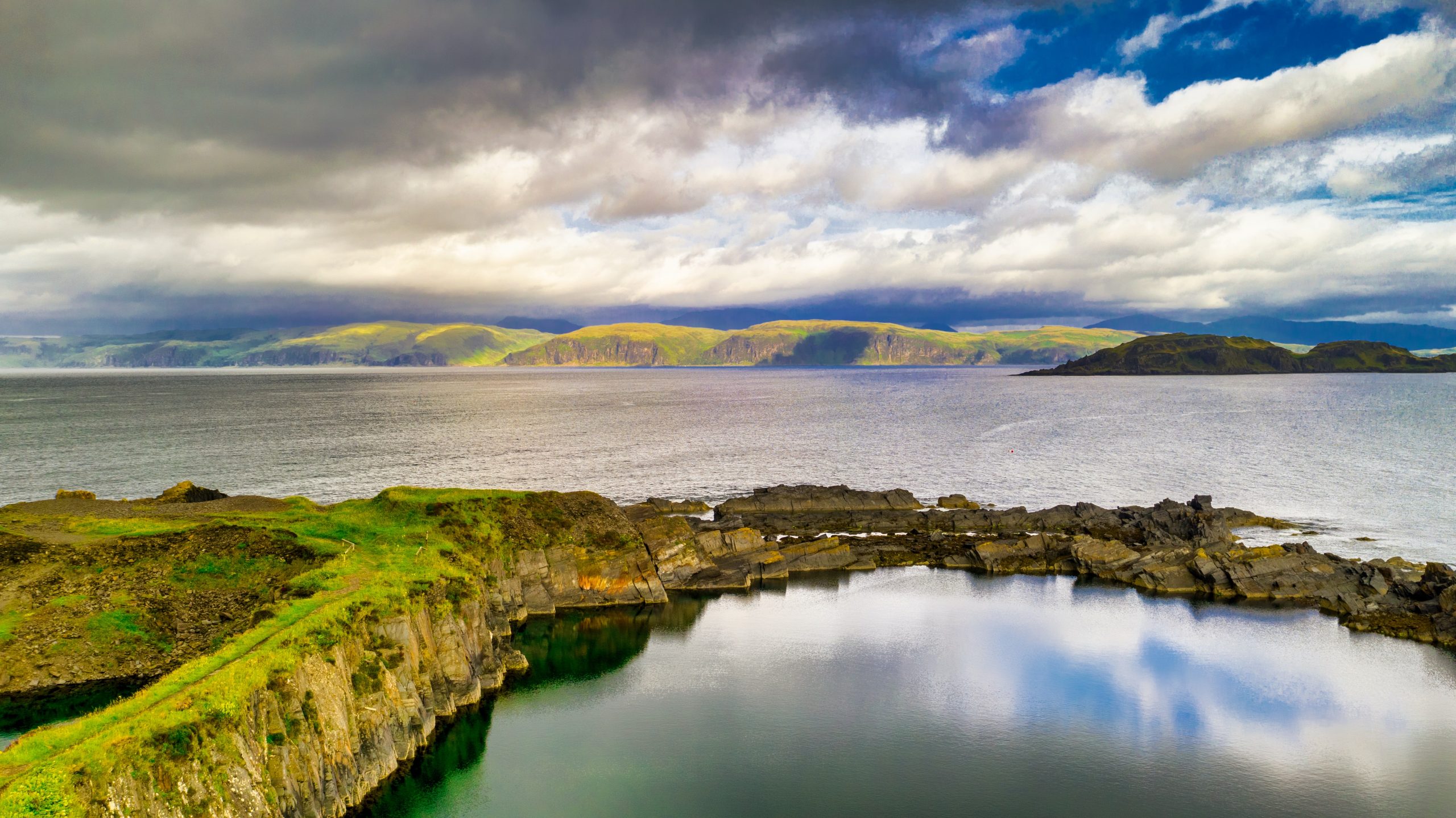 Are you looking for a taste of island life? Look no further than the charming Isle of Easdale. This picturesque island is located off Scotland's coast, renowned for its beautiful beaches and friendly locals. Visitors to Easdale can enjoy plenty of activities, including hiking, kayaking, and birdwatching. The island also boasts several galleries, shops, and restaurants, so there is plenty to keep you occupied. And if you're looking for a truly unique experience, be sure to visit during the annual Treshnish Isles Festival. This popular event celebrates the islands' rich history and culture and attracts visitors from all over the world. So whether you're looking for relaxation or excitement, Easdale Island is sure to have something for you.
Go whale watching off the coast of Oban
Scotland, is the perfect place to go whale watching. With its stunning coastline and clear waters, Oban offers visitors the opportunity to see a variety of whale species in their natural habitat. The most common whales seen in the area are minke whales, which can grow up to 30 feet in length. Other whale species spotted off the coast of Oban include humpback whales, orcas, and sperm whales.
In addition to seeing whales, visitors to Oban can also enjoy the area's other wildlife, such as dolphins, seals, and sea birds. With its beautiful scenery and wealth of wildlife, Oban is a must-visit destination for any nature lover.
Take a ferry ride to one of the nearby islands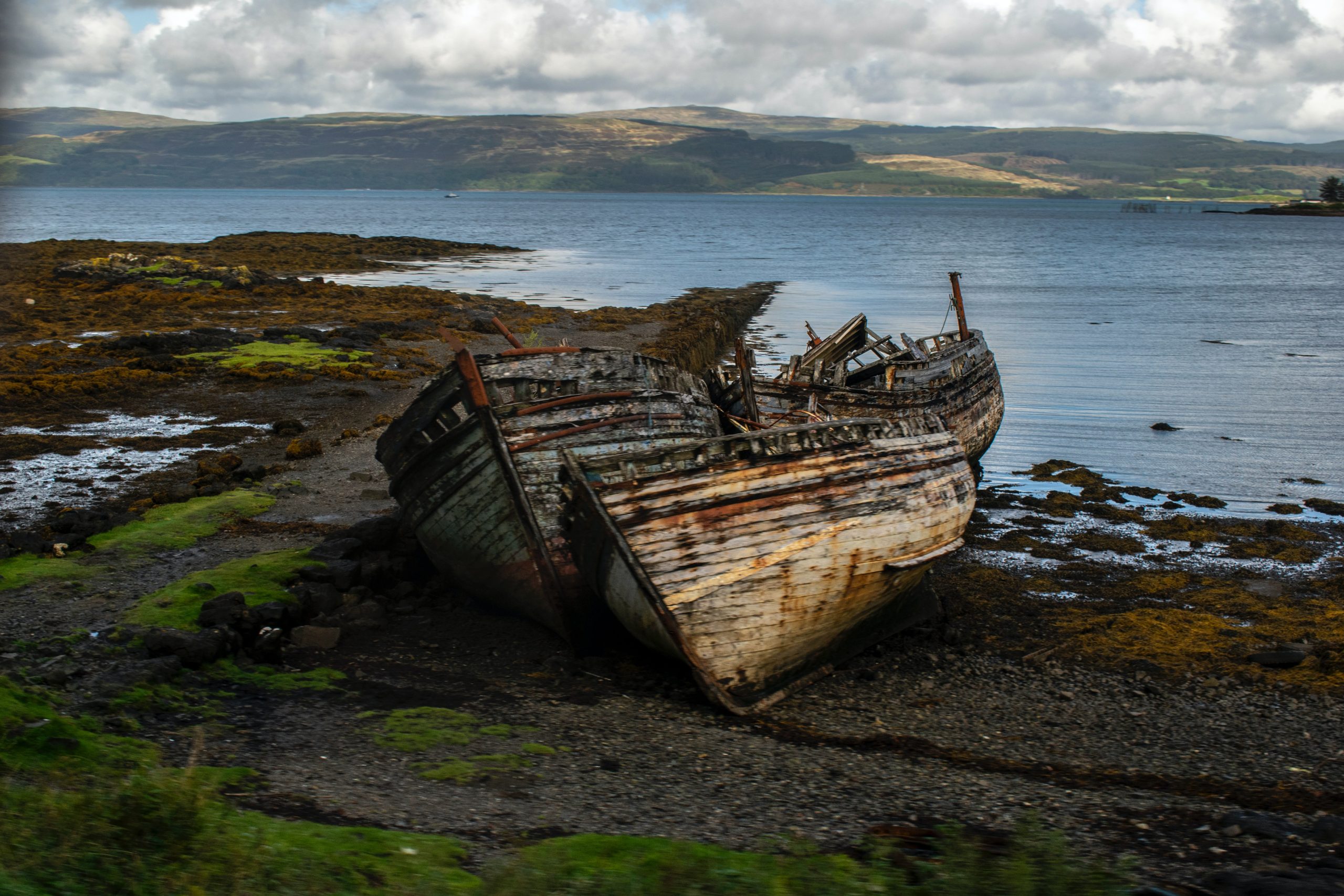 The Isle of Mull is one of the largest of the Inner Hebrides islands off Scotland's west coast. It's known for rugged landscapes, wildlife (especially red deer and white-tailed sea eagles), and castles like Duart Castle. The capital, Tobermory, is a colourful harbour town with outdoor cafes and art galleries. On the island's north coast is Calgary Bay, a beach with rock formations. Nearby is the tiny isle of Iona, the site of an ancient monastery founded by St. Columba in 563 AD
On Scotland's west coast, Oban is the gateway to the Inner Hebrides islands. The town sits atop volcanic hills overlooking Oban Bay, with views of Kerrera island and Mull beyond. From Oban, frequent ferry services are run to the Isles of Colonsay, Lismore, Kerrera, Iona, Tiree, Coll, and Islay. A visit to any one of these stunning Scottish Islands is sure to leave you with lifetime memories.
Explore Oban's distilleries and enjoy a dram or two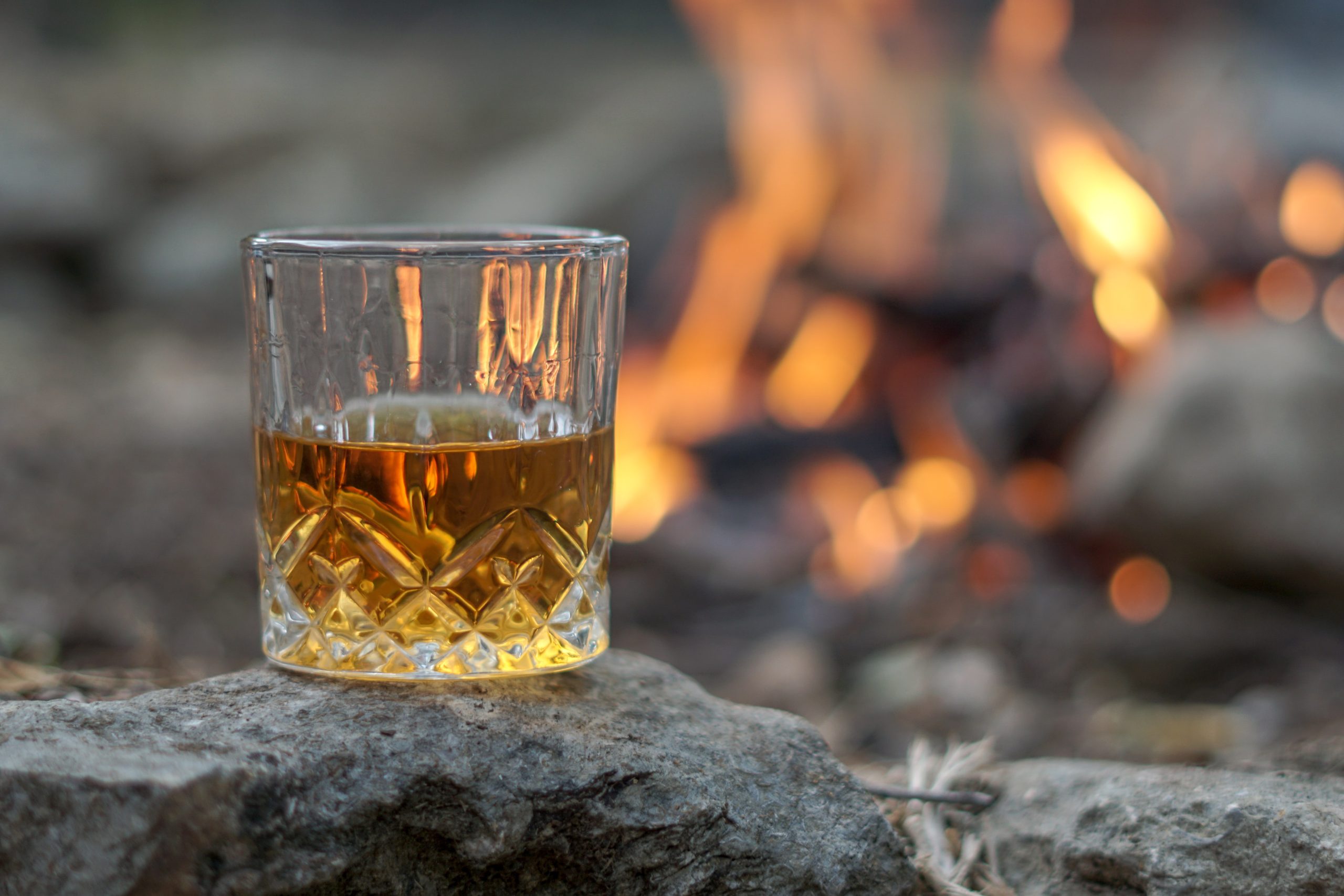 As the oldest and largest town in the Inner Hebrides, Oban has a rich history steeped in maritime tradition. These days, however, the town is best known for its whisky. There are several distilleries in and around Oban, each with its unique character. A visit to one of these distilleries is a great way to learn about the whisky-making process and, of course, enjoy a dram or two. Many of the distilleries offer tours, which are a great way to see the operations up close and personal. And for those who want to take home a bottle or two, most distilleries have their own on-site shops. So whether you're a whisky connoisseur or just looking to enjoy a unique experience, if you are looking for boozy things to do then any of its distilleries will be an experience.
Visit Oban's Heritage Centre to learn about the town's history
Oban's Heritage Centre offers visitors a chance to step back in time and learn about the town's rich history. Located in the heart of Oban, the Heritage Centre is housed in a former primary school that dates back to Victorian times. The Centre tells the story of Oban, from its earliest days as a fishing village to its present-day status as one of Scotland's most popular tourist destinations. Visitors can view exhibits on the town's geological formation, its early settlements, and its growth as a centre for trade and tourism. The Heritage Centre also has a library and archives that contain a wealth of information on Oban's past. With its engaging exhibits and informative resources, the Heritage Centre is an essential stop for anyone interested in learning about the town's unique history.
Get active and go hiking, biking, or kayaking in and around Oban
When writing an article about things to do in Oban, there is always going to be hiking and exploring, and no matter whether it is a city break or a rural break, then walking, cycling, and kayaking is always going to be of interest to most people.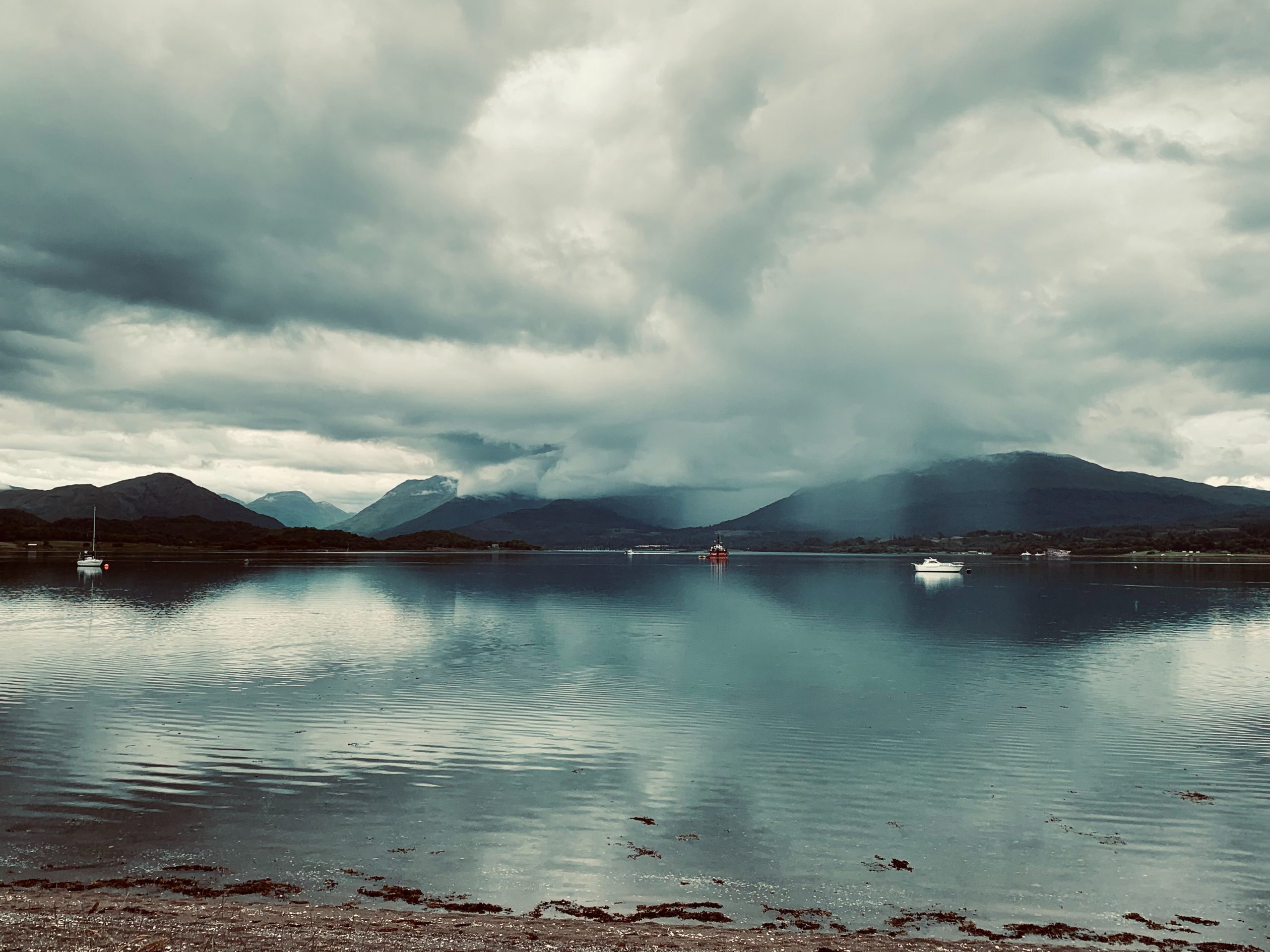 If you're looking for a way to get active and explore the great outdoors, Oban is the perfect place to do it. Nestled on Scotland's West Coast shores, Oban is surrounded by stunning scenery. Whether you want to hike through misty mountains, paddle through tranquil sea lochs, or cycle along winding coastal roads, there are plenty of options for getting out and about. And with a wide range of accommodation and facilities on offer, Oban is the perfect base for your next adventure. So what are you waiting for? Come and explore all that Oban has to offer
Enjoy the views from Pulpit Hill
There are few better places to enjoy a panoramic view of the Scottish coastline than from Pulpit Hill in Oban. On a clear day, you can see for miles in all directions, taking in the island of Mull, the Isle of Tiree, and even the distant hills of Glencoe. The Oban Bay waterfront is also a great place to watch the comings and goings of boats, with the occasional seal or porpoise also making an appearance. Whether you're admiring the view or enjoying the lively atmosphere, Pulpit Hill is sure to give you a great day out.
Visit Oban's War and Peace Museum
Oban's War and Peace Museum is a must-see for anyone interested in the history of World War II. The museum tells the story of the conflict through the eyes of those who lived through it, with exhibits on everything from the Blitz to the D-Day landings. Visitors can see how life was affected by the war, both at home and on the front line, and learn about the heroic efforts made to bring peace to a shattered world. The museum also has a wide range of artefacts on display, from weapons and uniforms to personal items belonging to soldiers and civilians. With so much to see and learn, Oban's War and Peace Museum is an essential stop on any trip to Scotland's west coast.
Shop for local produce at the Oban Farmers Market
The Oban Farmers Market is perfect for finding seasonal, local produce. Held every Saturday from May to October, the market features a variety of vendors selling fresh fruits and vegetables, eggs, meat, honey, and more. In addition to supporting local farmers, shopping at the Oban Farmers Market is a great way to get outdoors and enjoy the fresh air. The market is located in Corran Halls, just a short walk from Oban town centre. Whether you're looking for breakfast ingredients or dinner supplies, the Oban Farmers Market has everything you need to enjoy the best of Oban's seasonal produce.
Stroll around Oban's pretty gardens
Oban is home to some pretty gardens perfect for a leisurely stroll. Located in the heart of the town, the Gardens of Harmony provide a stunning array of flowers and plants and a tranquil oasis in which to relax. The dish gardens are a particular highlight, and the Japanese-style water garden is simply beautiful. Elsewhere in Oban, McCaig's Tower stands overlooking the Bay; built-in 1897, it was designed to resemble the Colosseum in Rome. Today, it's an iconic landmark and well worth a visit. The pretty gardens surrounding it are the perfect place to take in the views of Oban Bay. So whether you're looking for somewhere to relax or simply want to enjoy some stunning scenery, Oban's pretty gardens are well worth a visit.
Catch a gig or a film at the Oban Phoenix Cinema
The Oban Phoenix Cinema is a much-loved local institution. Nestled in the heart of the town, the cinema has been showing films for over 80 years. These days, it is also a popular venue for live music, hosting everything from up-and-coming bands to well-established acts. The intimate setting and excellent acoustics make the Oban Phoenix Cinema the perfect place to enjoy a gig or a film. And with a licensed bar and café on-site, there's no need to go anywhere else for refreshments. Whether you're a lifelong cinema fan or just looking for something different to do on a night out, the Oban Phoenix Cinema is sure to have something to suit your taste.
If you have enjoyed reading about our top things to do in Oban, then please share this article with your friends and family. And if you have any suggestions of your own, we would love to hear them!
We have been writing a lot about "things to do in" and we have covered many areas around the UK and very much like our top things to do in Oban, we have looked at places like Bath, Skegness and Llandudno.