There is a small town called Ísafjörður in Iceland and they have decided to tackle the problem of speeding vehicles a different way.
A new pedestrian crossing has been painted and it is made to look like it is floating but obviously, it is an optical illusion.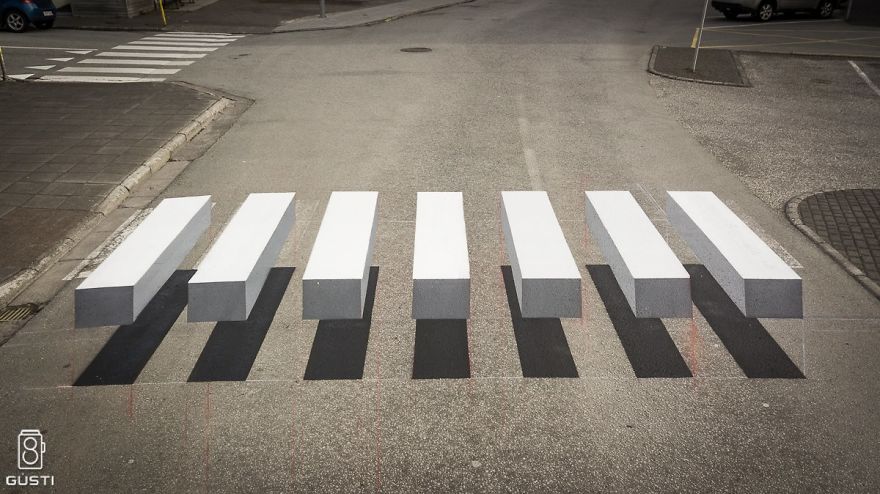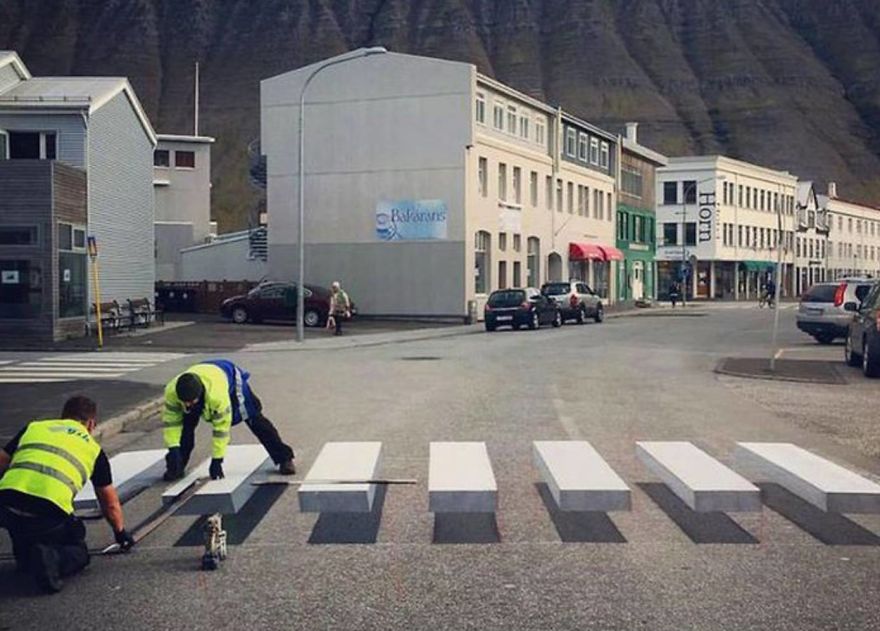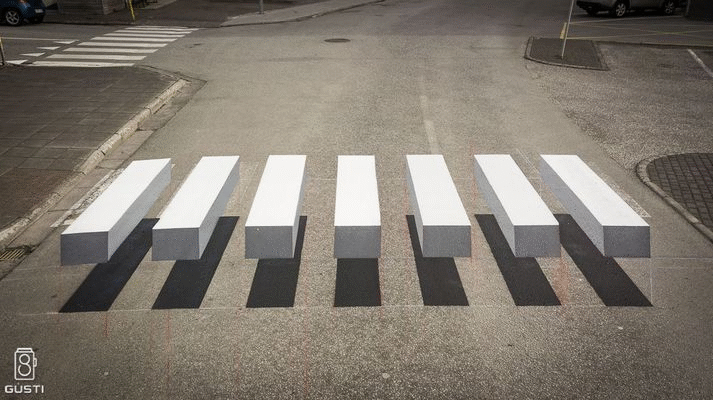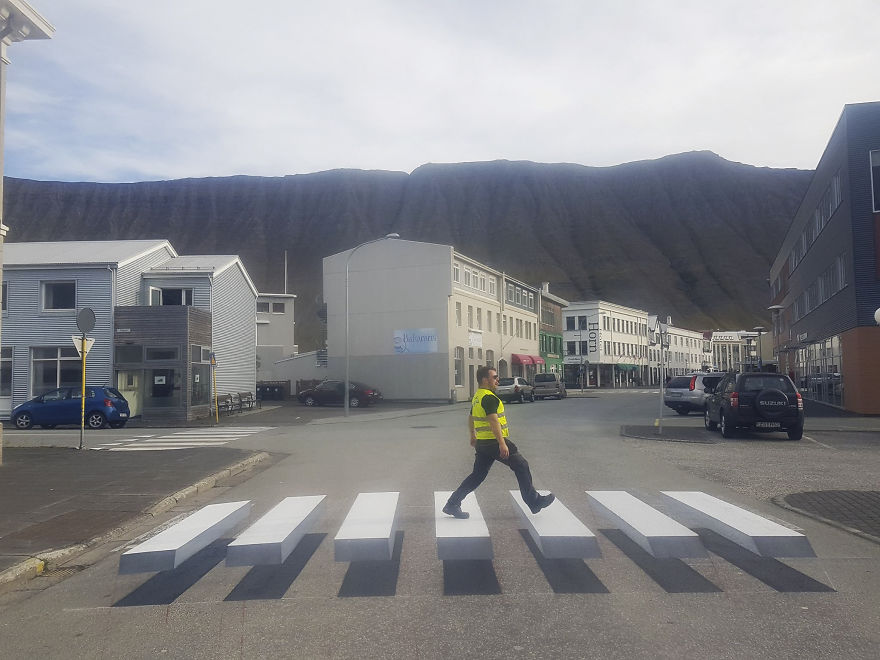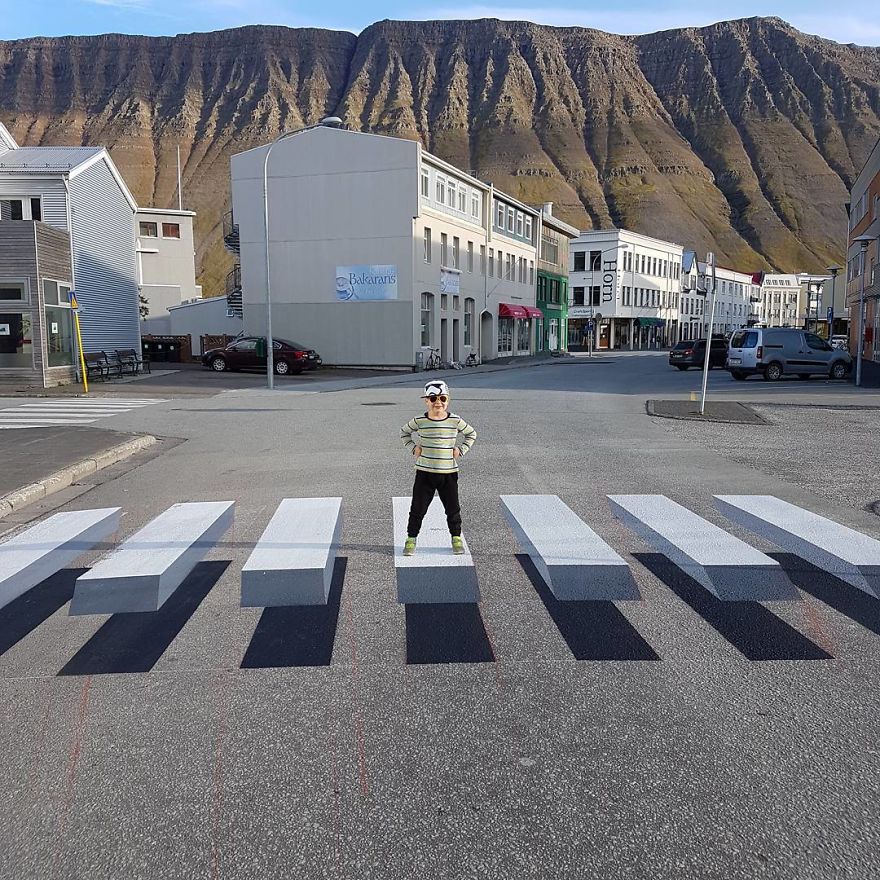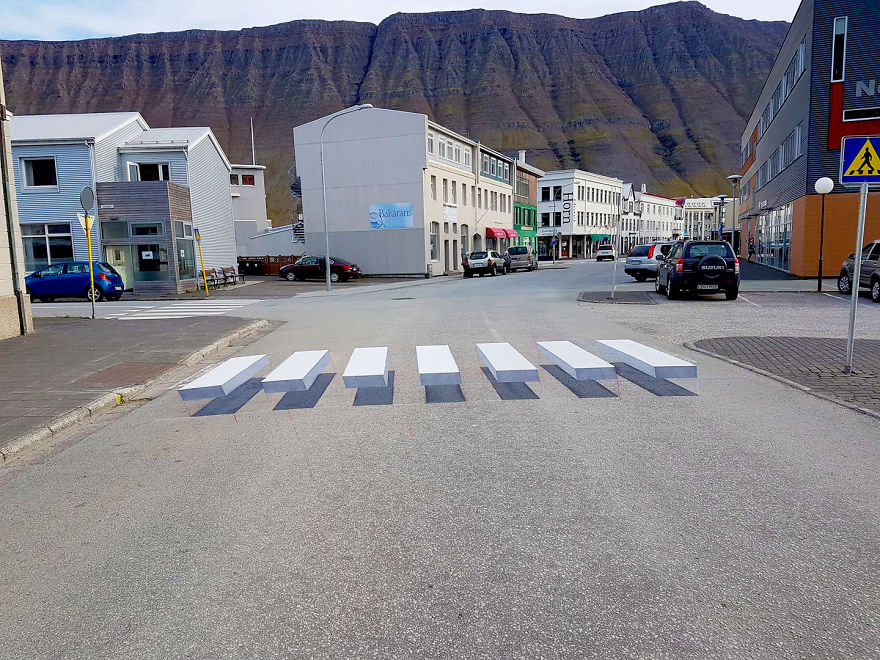 Not only does this design give pedestrians the feeling of walking on air, it also gets the attention of drivers as they will naturally slow down as it looks like they will kit the floating zebra stripes.