My company Davlic Media have just started producing mugs for companies to use as another way of promoting themselves. We found these to be big hits with local businesses. So we figured that it would be a good idea if we produced mugs for our cycle ride from John O'Groats to Lands End and then the proceeds from selling these mugs will go towards raising money for our chosen charity that is Help For Heroes.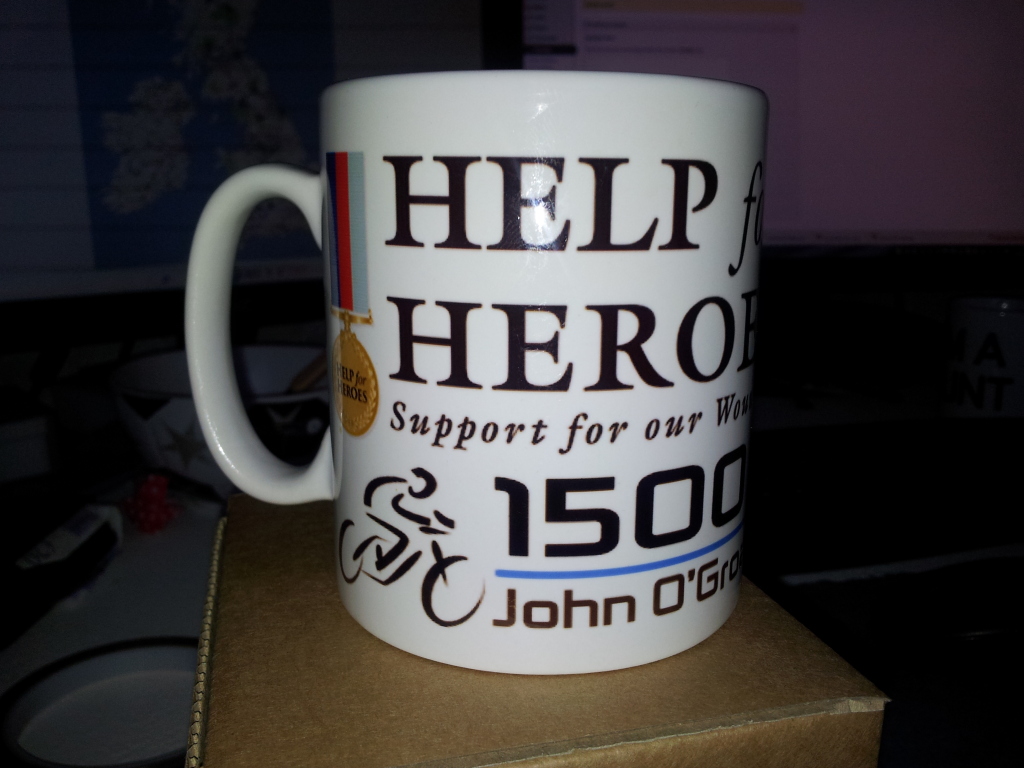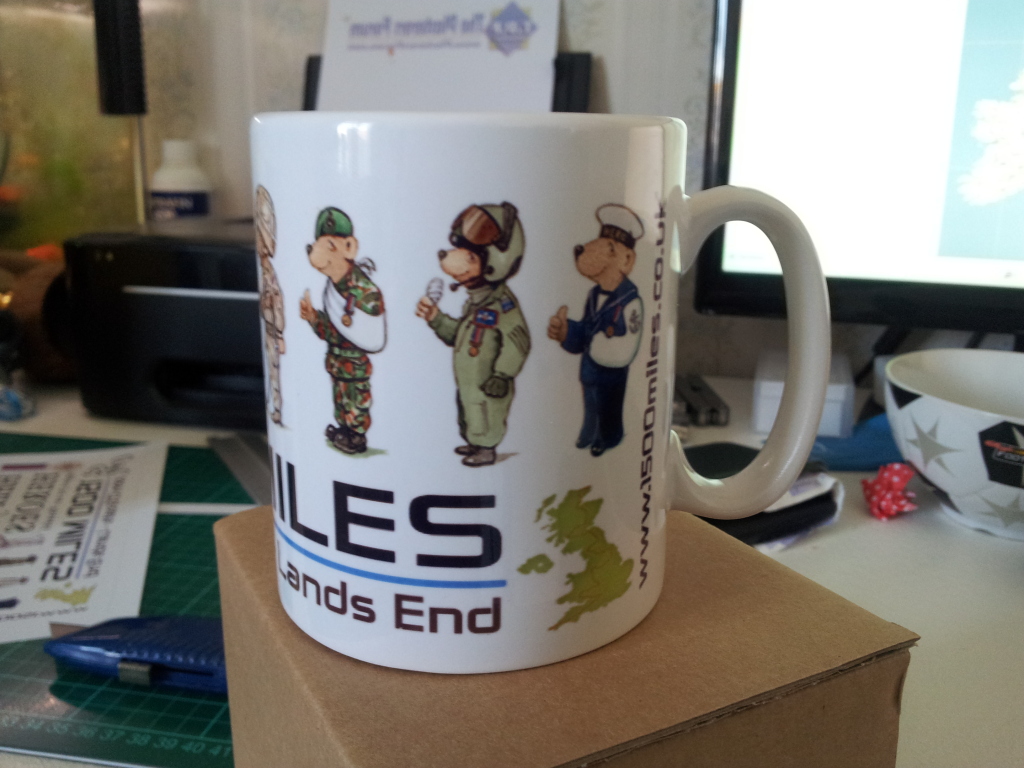 The mugs are being sold for six pounds and you can see what they look like from the photos below. This six pound includes delivery.
so if you would like to help us raise money for help for heroes and support us in our 1500 mile cycle ride, then please use the button below to buy your official 1500 miles mug.