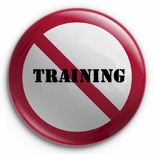 So that's it, no more training now!! if we are not fit now we will never be. We are both now nursing ourselves to make sure that we don't get injured or do anything that could jeopardise the trip.
I really fancied getting the longboard out tonight as well but that is going to have to wait till after the trip I think!
We have about 4 days till we leave and I'm now going to start drinking a lot more water and try and cleanse a bit before the big off. We have a 17 hour train journey to do on Wednesday which will be exhausting and then Thursday we have the media to look after at John O Groats and we start our trip.
To say that we are getting anxious/excited is an understatement 🙂
Wish us luck