Once again we wake up late today I had spent the previous night working on a website for someone (once Jane had gone to sleep) which was now pretty much done, and I was happy with the results.
We head to the Beach again, and the waves were massive again I was eager to get back in and start body surfing again. However I stayed and helped Jane find a high place to keep our towels, we found a nice ledge, everybody was looking at us strangely when we laid our beach towels down there but who had the last laugh hey??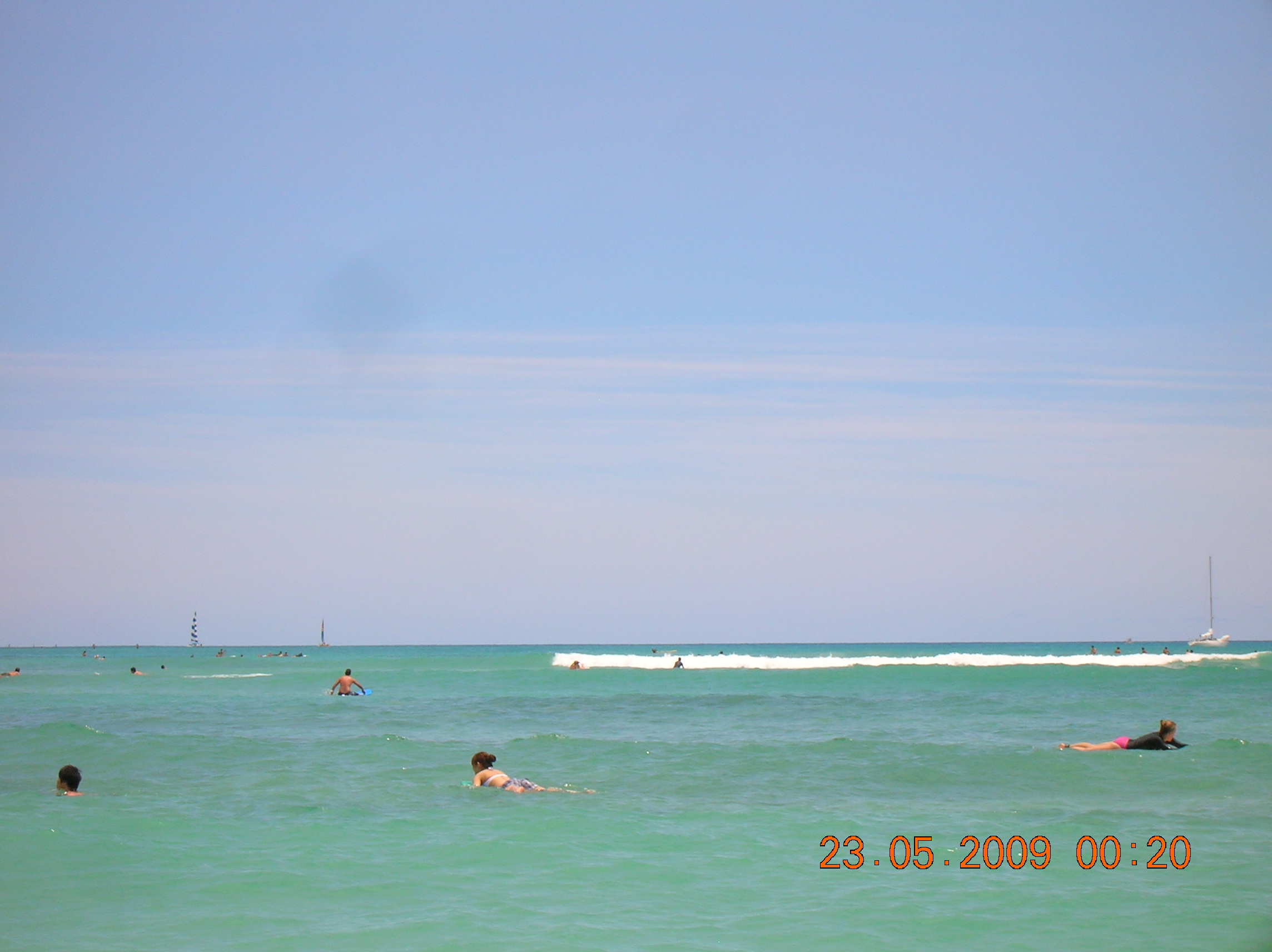 After about 10 minutes of talking I was finally en route to the sea (I was allowed) I was like a little kid at Christmas I was straight into a big wave and took a huge tumble and soon started realising that maybe this sport was not a good idea but I just couldn't resist. We started talking to a couple who were on their honeymoon and the guy was well up for doing body surfing…. the girls talked, and we took it in turns getting dumped rudely on the beach while eating sand.
We often got dropped on the beach turn round then be straight back on the beach again often whether you wanted to or not. I have now mastered body surfing, and we spent 4 hours straight in the sea, and well people were taking photos of us. The trouble is as soon as you get dumped on the beach you try and stand up but you're still a bit dazed from the impact, and well put it this way you spend a bit of moment staggering around wondering where you are (so much fun).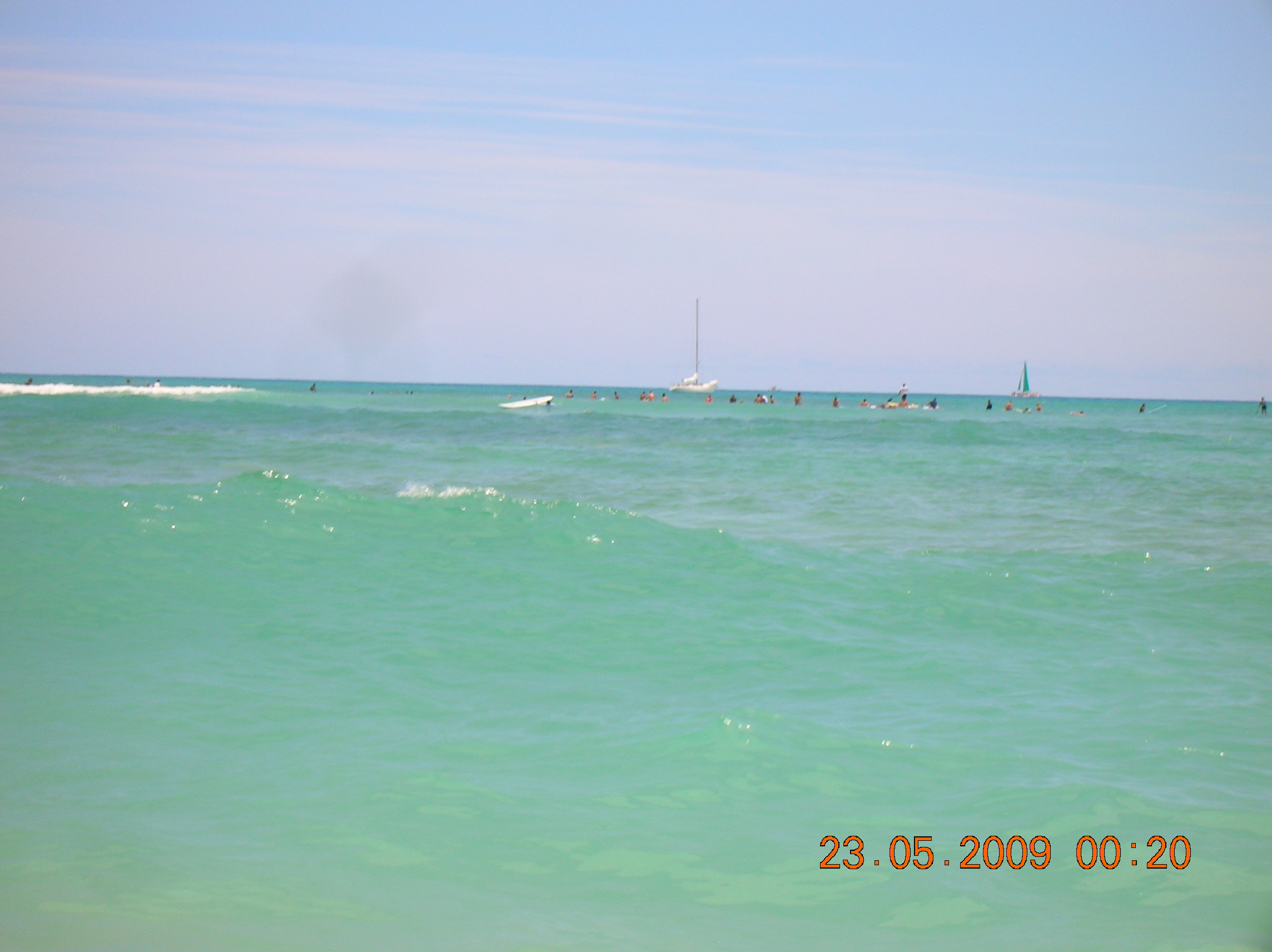 The sea was looking pretty calm, but it was the lull before the storm!!!
So at about 17:00, I was getting fed up with being a passenger to the sea and the beach thinking it was in my food chain. My eyes were puffy my skinned ripped scratched my ears eyes and nose full of sand but yet I was still smiling…. jane was looking somewhat bored and cold (cold in Hawaii??? trust me she is a little strange)
So back at the hotel, Jane tends to the day's injuries while watch three films back to back then it's a painful sleep.