The Middleton Mini club meet on the first Friday of every month, so Friday the 6th July would be the last meet before we head off on our chosen charity of Help For Heroes.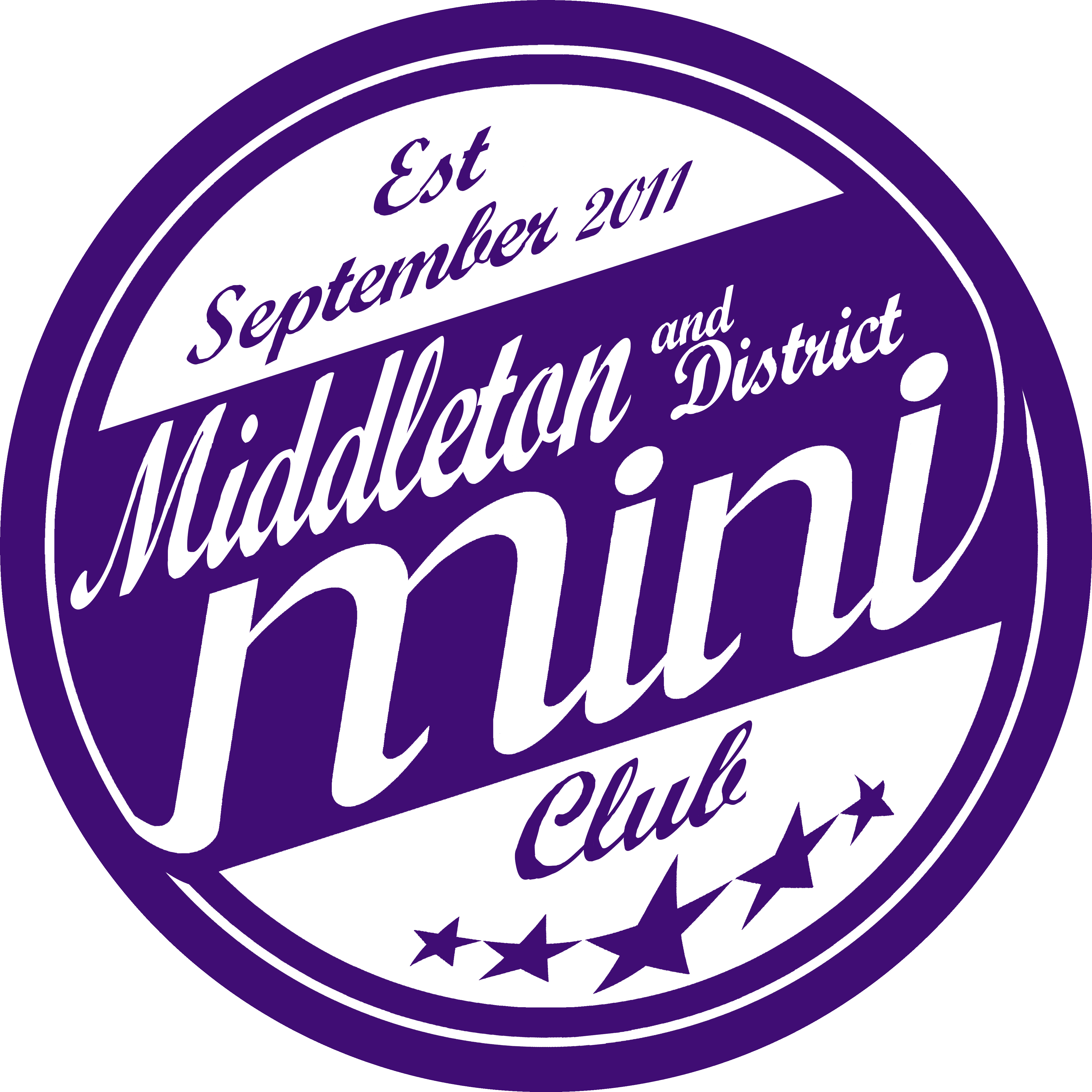 Chrissy decided to organise us a Mini Meet with dinner. Our local pub agreed to serve food for only £5.95 and each person would pay a tenner, of which the change goes to supporting our trip.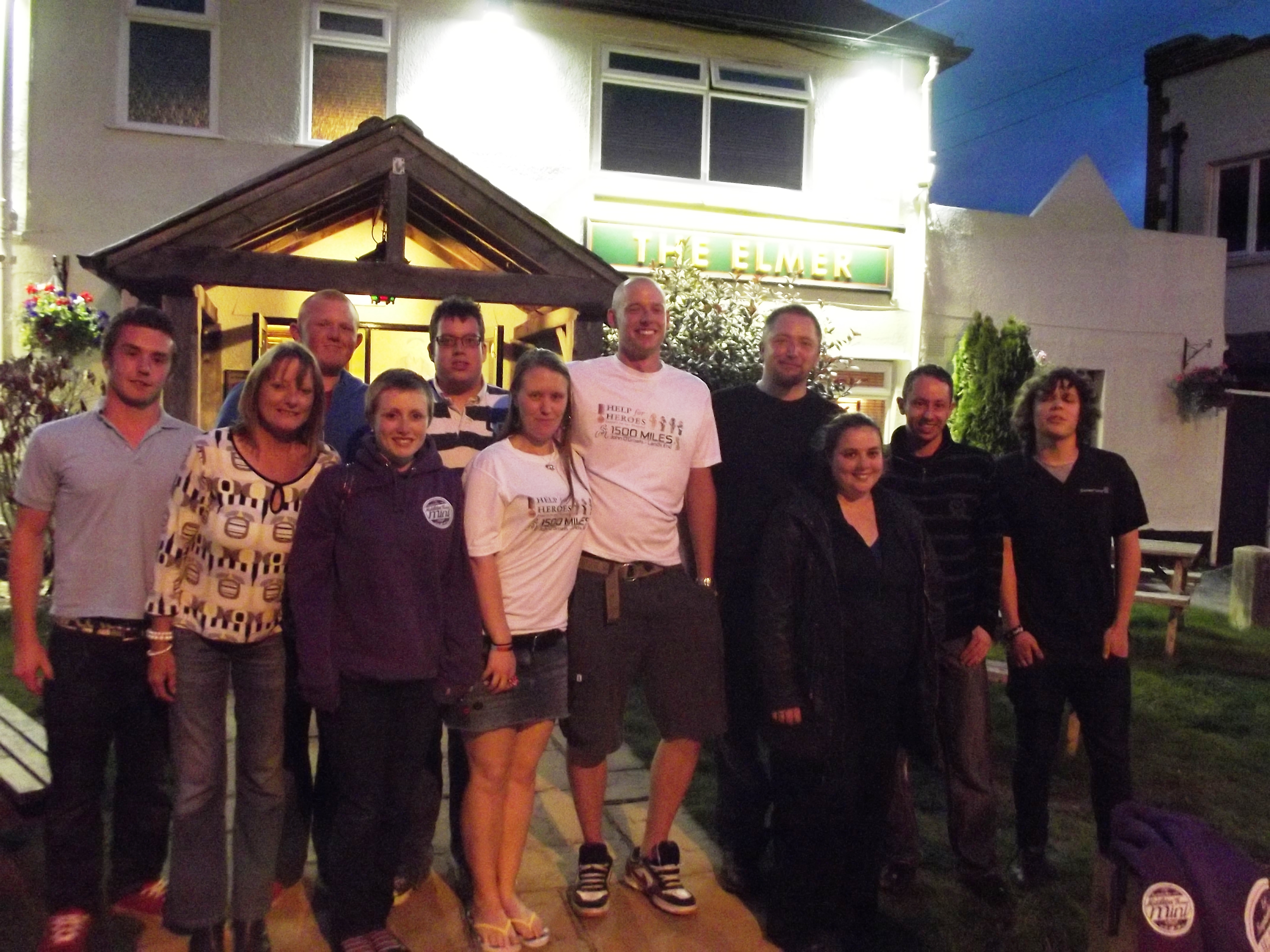 The food at The Elmer was delicious and it was lovely of the Landlord to throw in some free wine for the table as well. All of the men scoffed down homemade cheese and bacon burgers whilst the girls opted for Veggie lasagne with garlic bread and salad – delicious.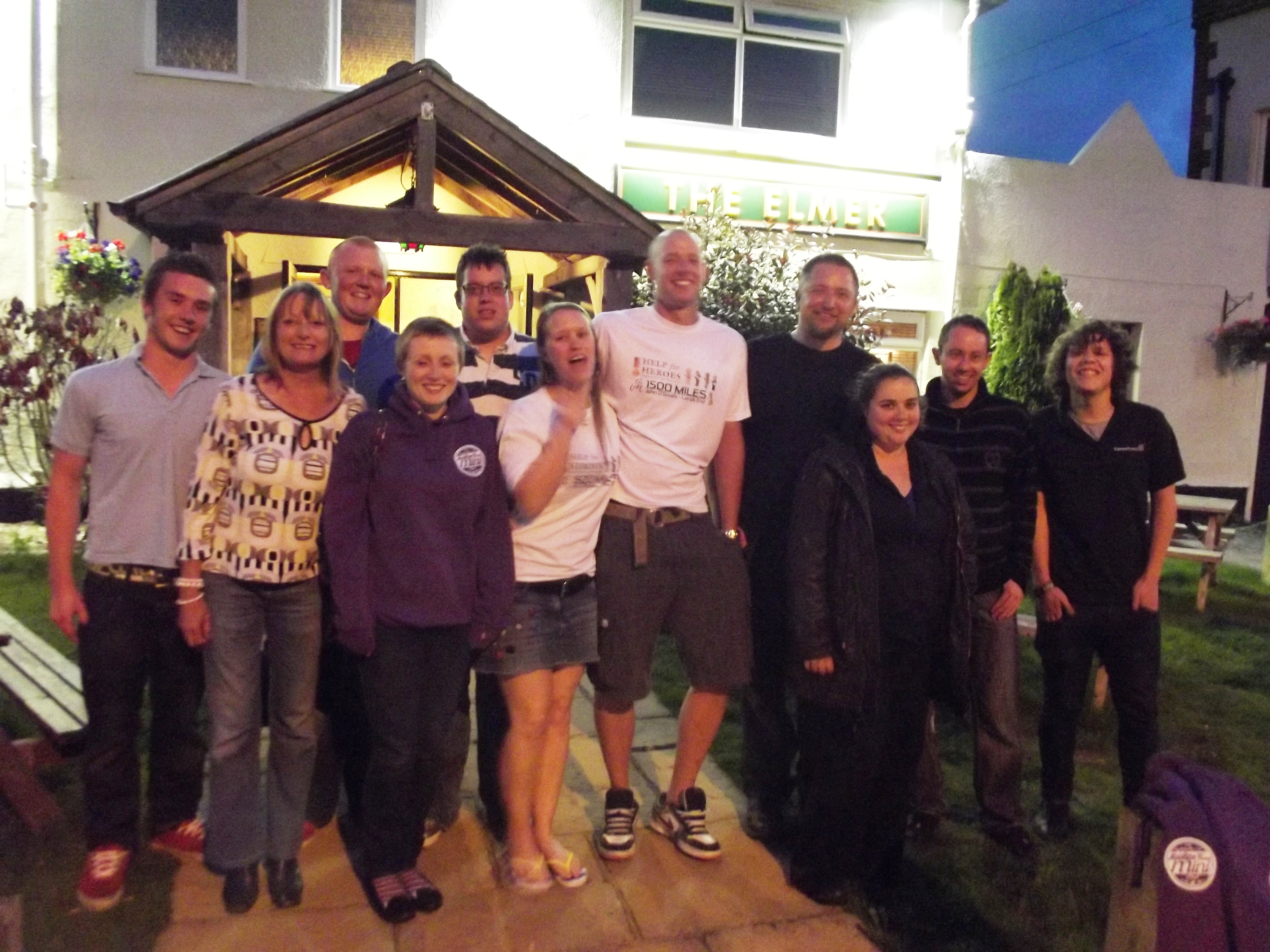 We had a great night and it wouldn't of been possible without Chrissy organising it, the mini club agreeing to come and The Elmer hosting us for dinner.
Thank you all for your support.