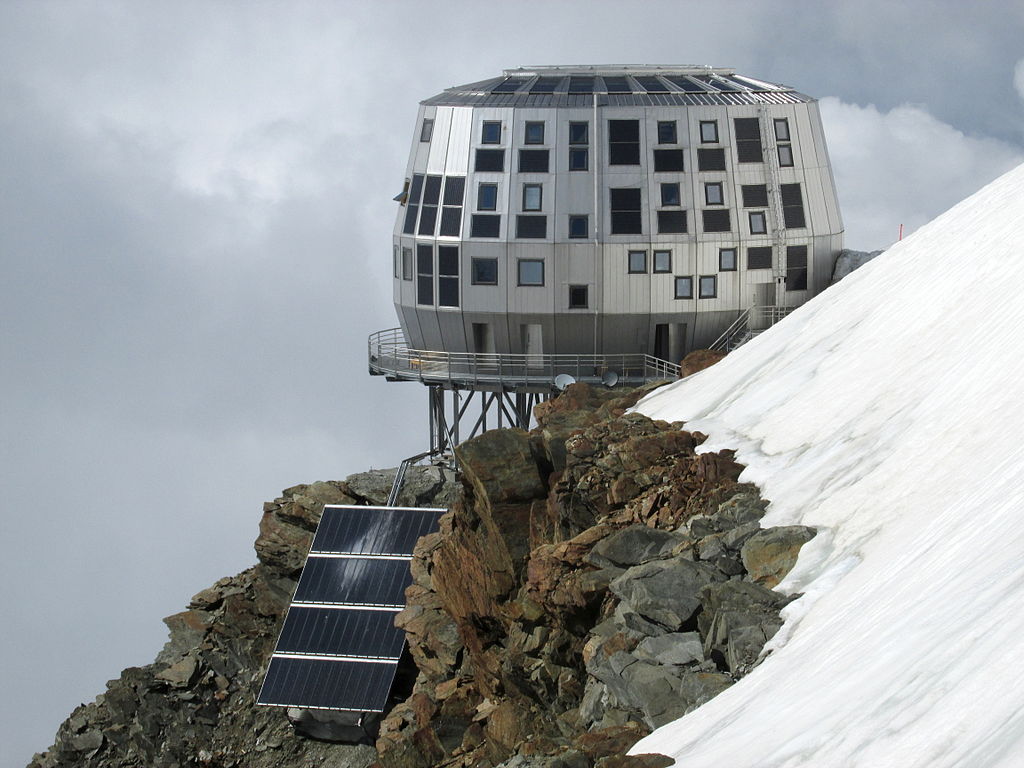 You all must know that I love buildings, so on my search for some weird and wonderful buildings, I came across this futuristic steel lodge that looks like something out of a sci-fi film.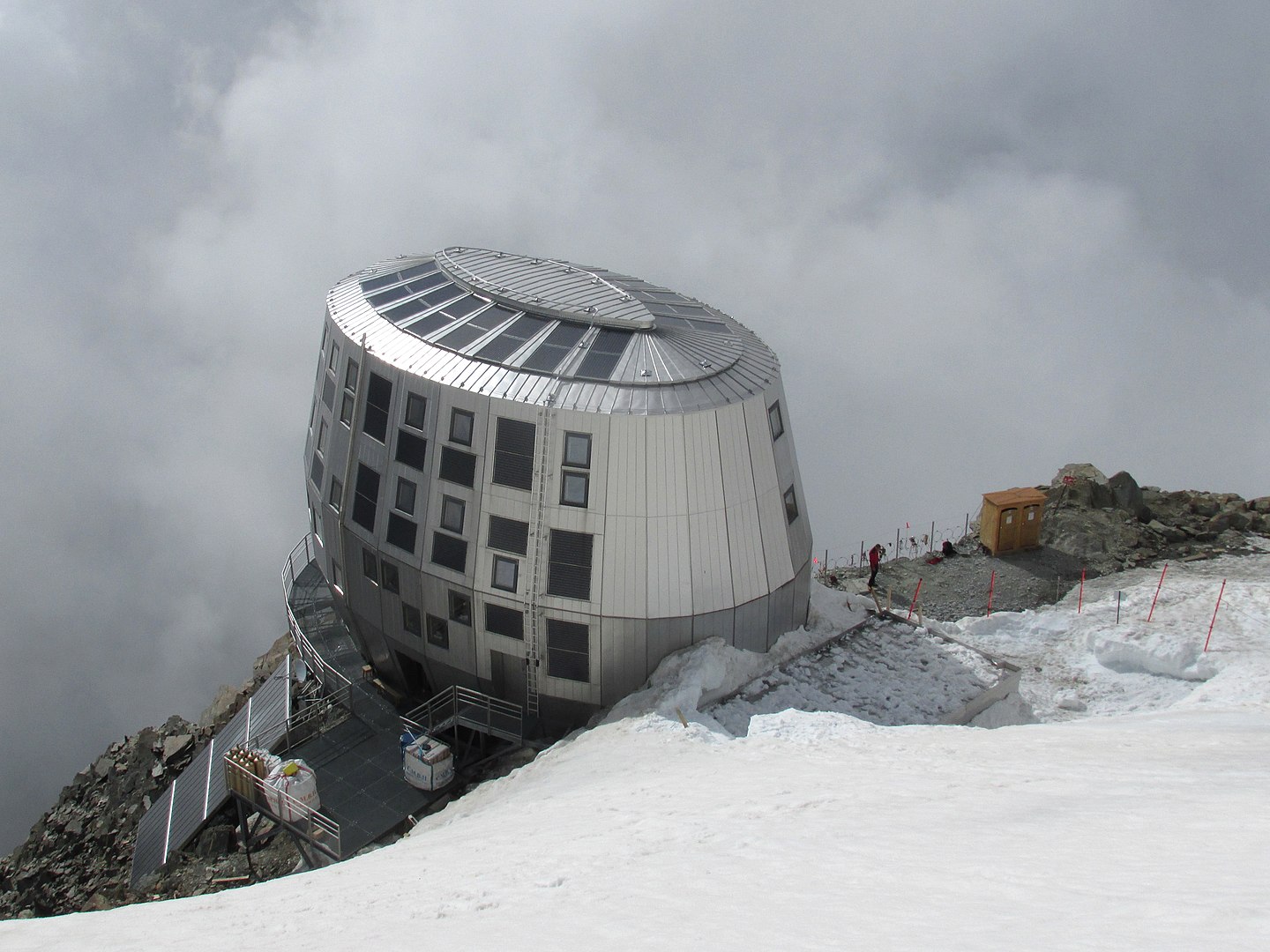 This steel lodge is in the French Alps and is known as Refuge du Goûter it is the final stop for mountain climbers who are climbing Mount Blanc. This building's exterior is made from stainless steel, which creates a sharp contrast to the snowy landscapes and rough mountain ranges.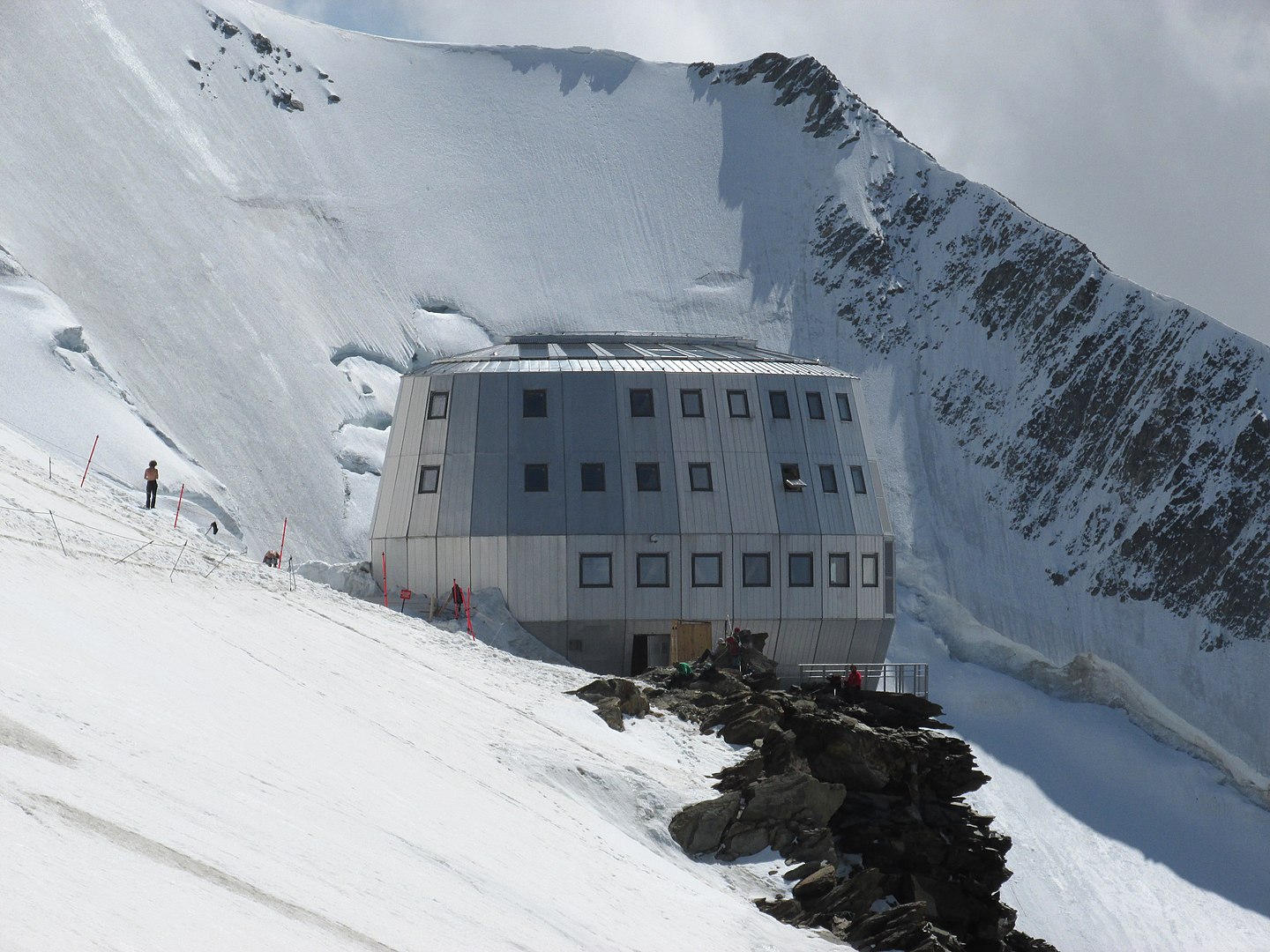 Hervé Dessimoz is a Swiss architect who designed the Refuge du Goûter which is 52 feet tall and clings to the edge above a 5,000-foot terrifying drop. Please be rest assured though it may look dangerous and terrifying a lot of safety measures have been put in place to ensure that Refuge du Goûter can withstand one of the harshest environments.
According to my research, the Refuge du Goûter has the ability to withstand winds of up to 180mph and is totally off the grid and sufficient with its own water and energy supply.
Inside the Refuge du Goûter accommodation comes across as a hostel-like place with its communal sleeping with bunk bed style beds and having the ability to sleep 120 people at a time which is quite a lot of people.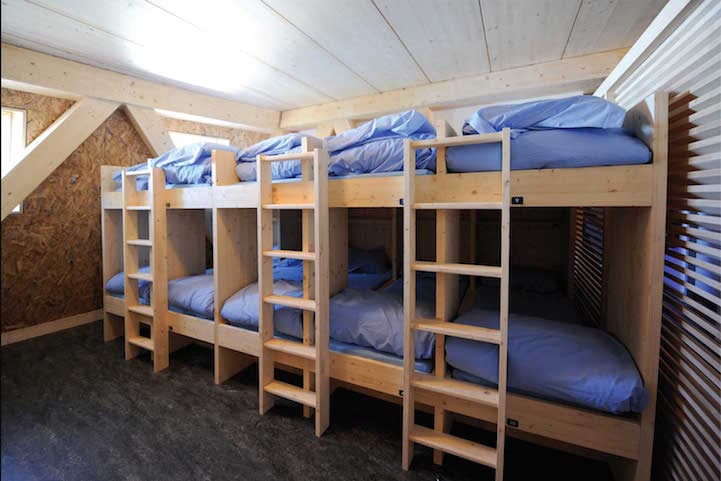 The photos I don't think will do Refuge du Goûter the justice it deserves but the waiting list to stay here can be a long wait so don't waste a second and get booked in so you can sit back and enjoy the view of both this impressive structure and also the view across the Alps.