Janes bloody alarm didn't go off, and we only had an hour to get showered and out of the hostel which as a typical day would have been easy but we had three trips to the van we needed to do I also needed to fit the battery as I was charging it the night before… Jesus did we go like the clappers!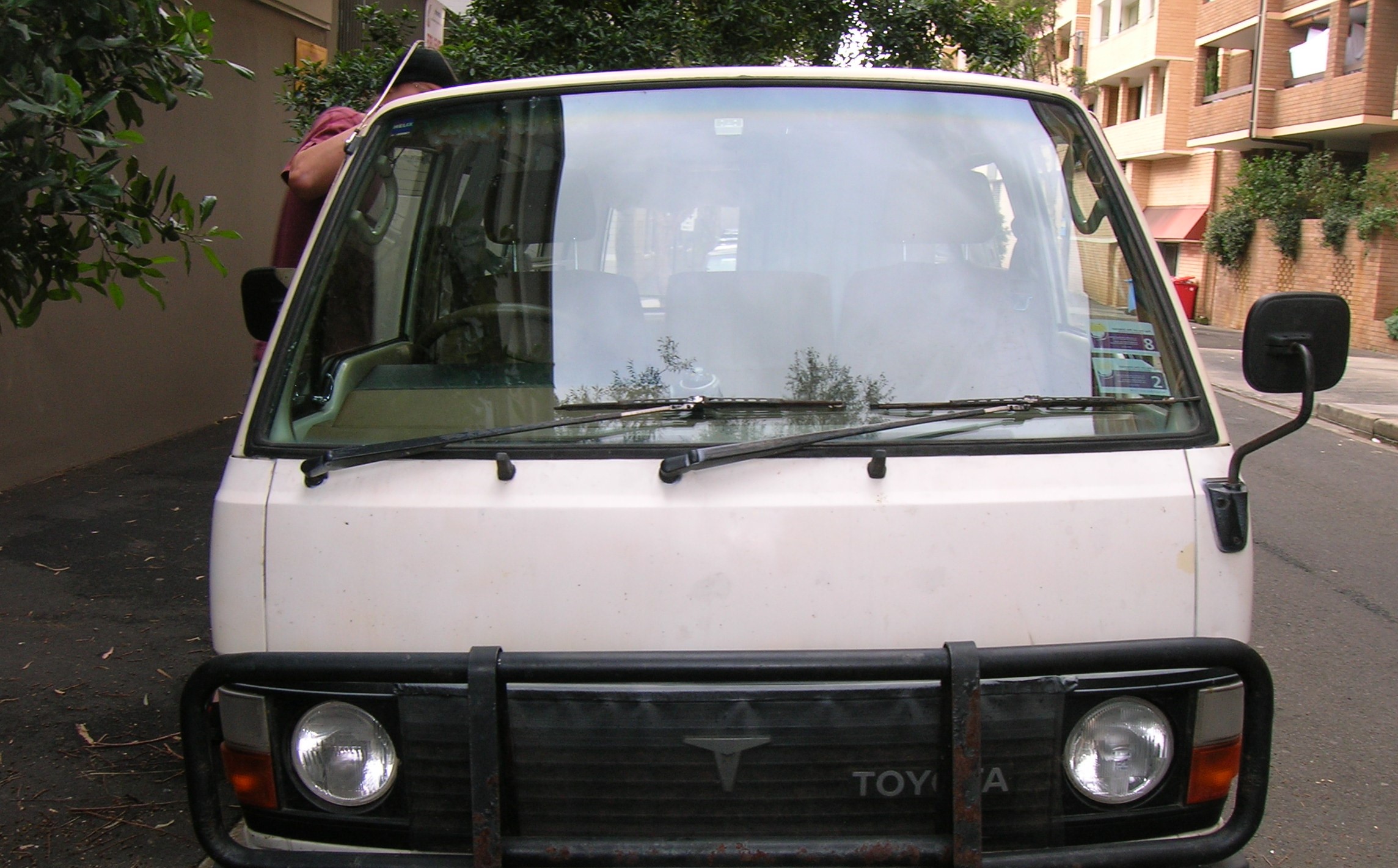 We finally are ready to leave the van is running, and we are heading out of Sydney!! We see a toll tunnel, and we go through it, yet we could not find a bloody toll booth, so we decide to carry on and worry about it later!
We drive for hours upon hours, and we finally parked up by the side of the road at 8pm we crossed over the road and got to the service station and order the dirtiest greasiest breakfast they did!! I was in heaven Jane however moaned….!!!
Then it was off to bed!! The blow-up mattress was shite and partially deflated and this annoyed jane because every time I moved she got catapulted across the van so after a few hours we pulled the plug on the mattress and carried on our cold night on a hard surface!!