We leave our B&B and and we are heading towards Shaftsbury and we going along some very windy roads where as always the traffic was overtaking too close but still be carried on and flicking the occasional 'V' at passing traffic.
I started to feel really ill and as if my eyes were going to explode I had to stop numerous times because I was feeling a little bit dizzy and quite frankly I was not really able to carry on but I just slowed the pace down and just tried to concentrate a little bit more on cycling and block out everything else.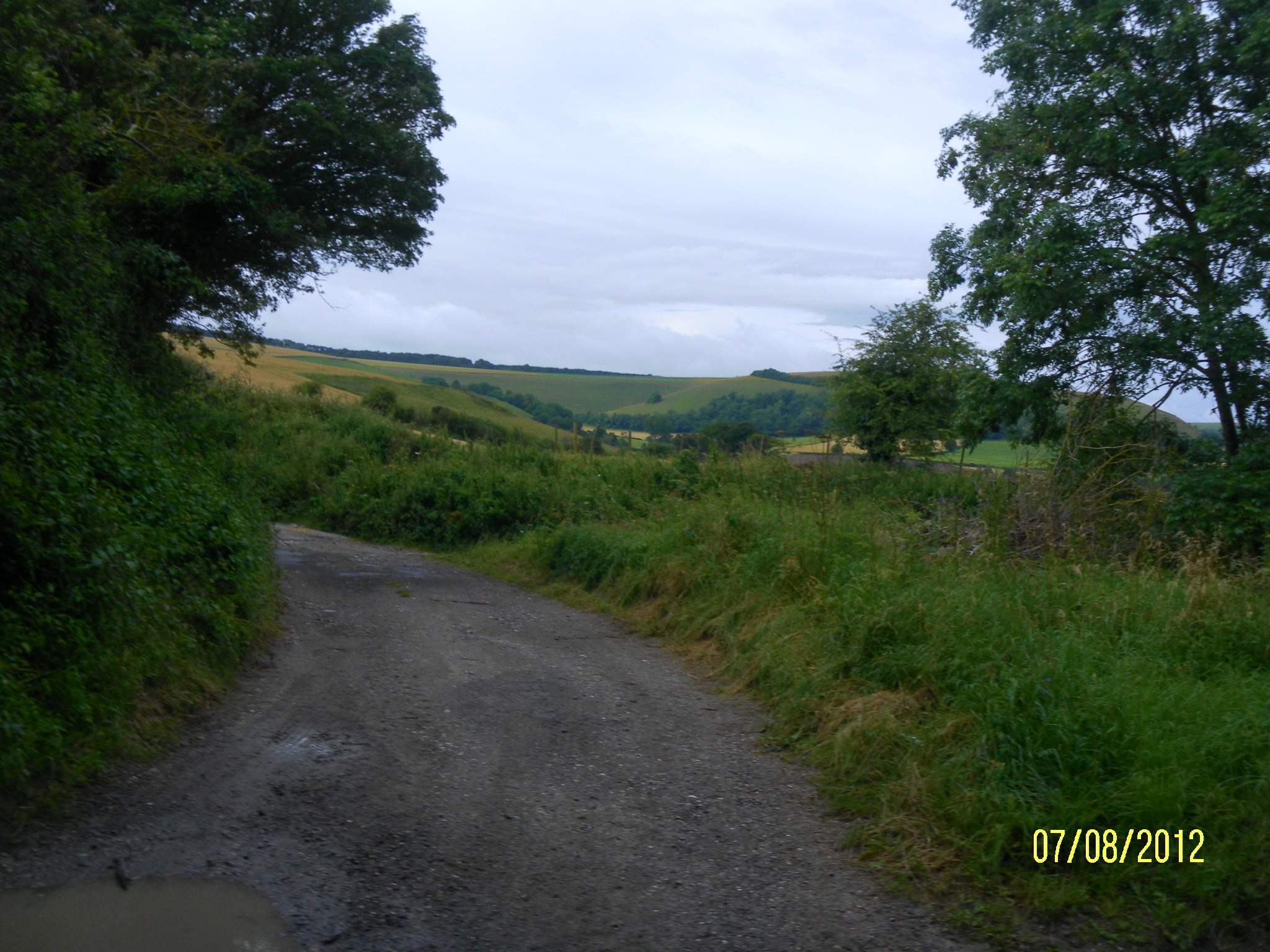 We got to a Tesco Superstore and I decided to just have a nap outside while Jane went around looking for something to eat. She came back with French stick and pate which was damn good. I decided that I needed more rest so slept for another hour while Jane checked emails and messed about on Facebook etc.
We are now headed for Sherborne and because we did not know where we would be staying we just took one town at a time and made the decision there and then whether we wanted to stay there at all.
We cycle through Yeovil and once on the other side I need to use a toilet but as always there was not one available so I had to use a farmers field that was (I soon found) covered in stinging nettles and to say this made the next few miles very uncomfortable was an understatement. I was scratching and itching like it was going out of fashion. I could hardly concentrate on cycling whatsoever.
We pull up on the side of the road and start discussing what to do as we really could not be bothered to carry on today as although I was feeling better I was exhausted and cycling another 30 miles was not an option. We made the decision to cycle to Chard and find somewhere to stay there instead.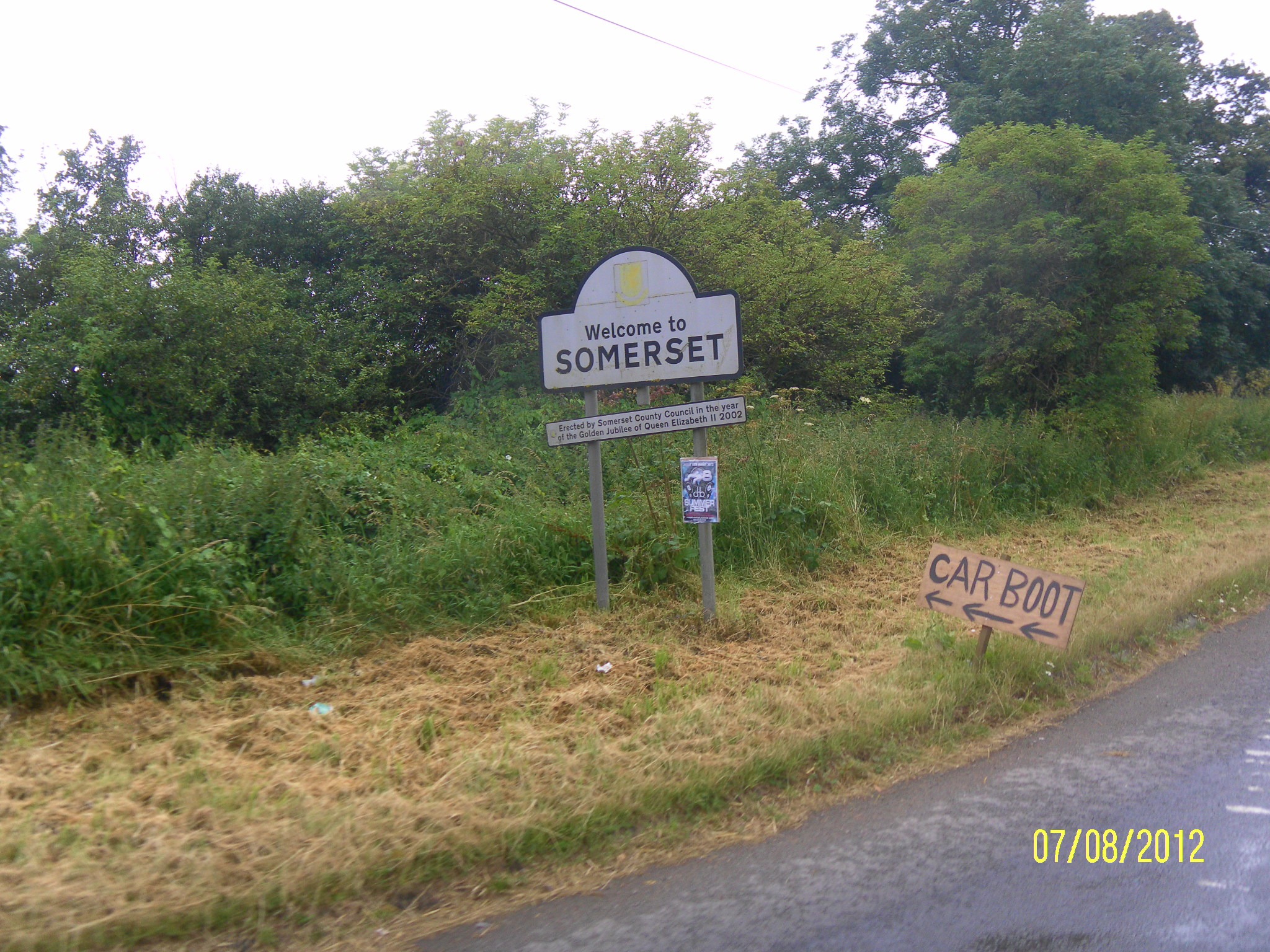 So we started peddling up some very steep hills as usual and the cars were getting closer and closer we had to make numerous emergency stops as cars and vans overtook us dangerously close. I flicked the 'V's a few more times and luckily when a Yarlingtons van tried to run us off the road we had our cameras rolling so when I get a second to look back through the footage I will be considering to send it in to the local police for them to see.
A few more cars nearly swiped our elbows and I was getting angry and a little more angry so I decided to do the annoying thing that cyclists do and that is to sit further out from the edge of the road and make the cars and vans take a wider route round us. Which I have every right to do.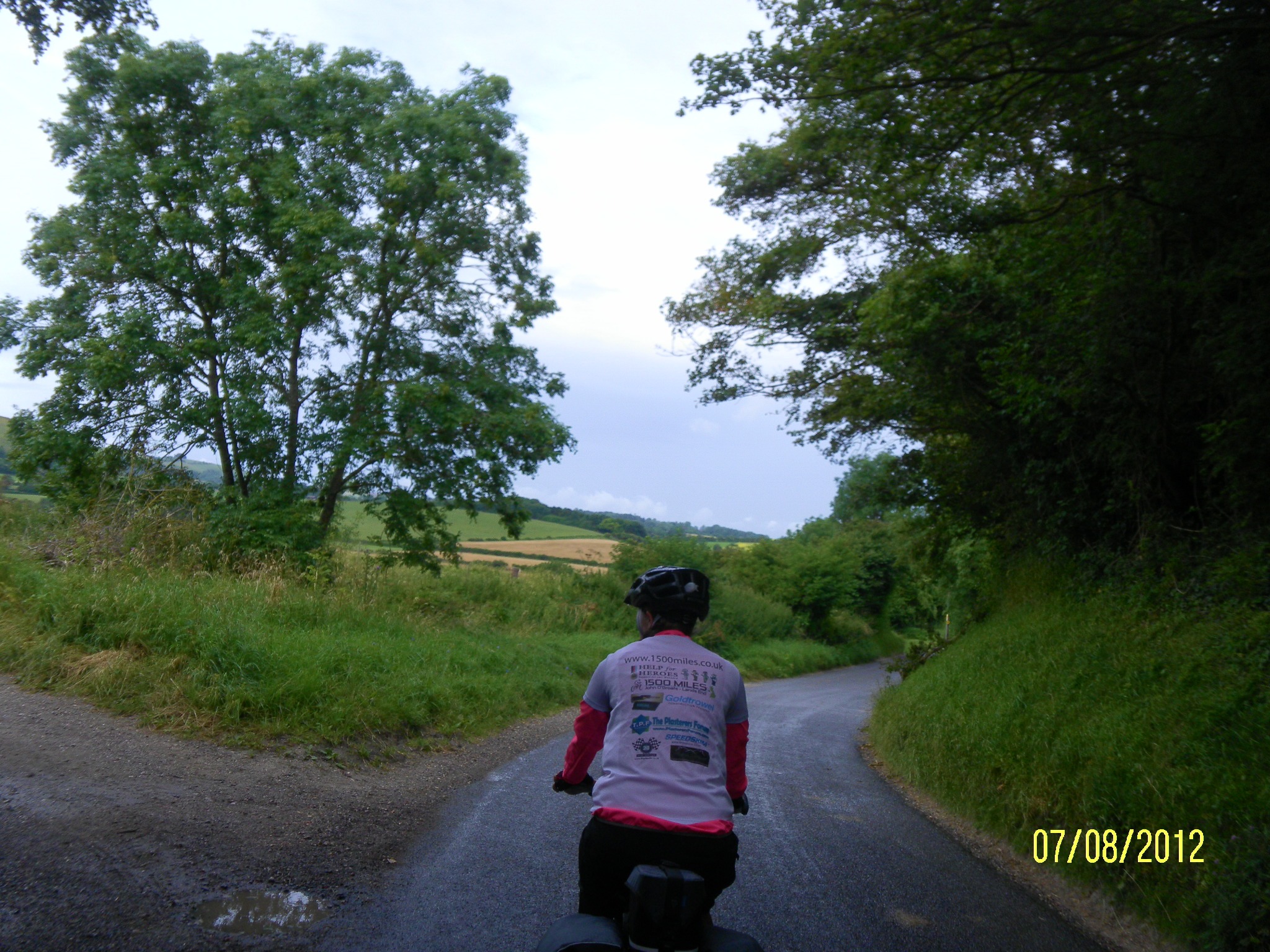 Another car shot past sounding his horn as he went passed. Obviously another jumped up good for nothing sales rep that couldn't drive let alone sell water to a thirsty man so once again a few more obscenities were thrown as he disappeared into the distance.
The next thing we know a car over took us and pulled into the lay-by next to us and was shouting at us, I thought crap…. that must have been the sales rep… but Jane said he knows our names and was calling at us…. I told her just to keep going!!
He then jumped in his car and pulled ahead of us and pulled into the next lay-by along and he was smiling and waving so I told Jane to pull over and see what the problem was. I was just about ready to get off my bike and land him one when he informed us quite quickly that he was Justin off my buggy forum 🙂
Well what a relief that was, but what was more embarrassing was that he had emailed me a few weeks previous offering us a room for the night and I had not even acknowledged his email, how did that happen? Anyway I apologised and asked him if the offer still stood and of course it did so we asked him where he lived.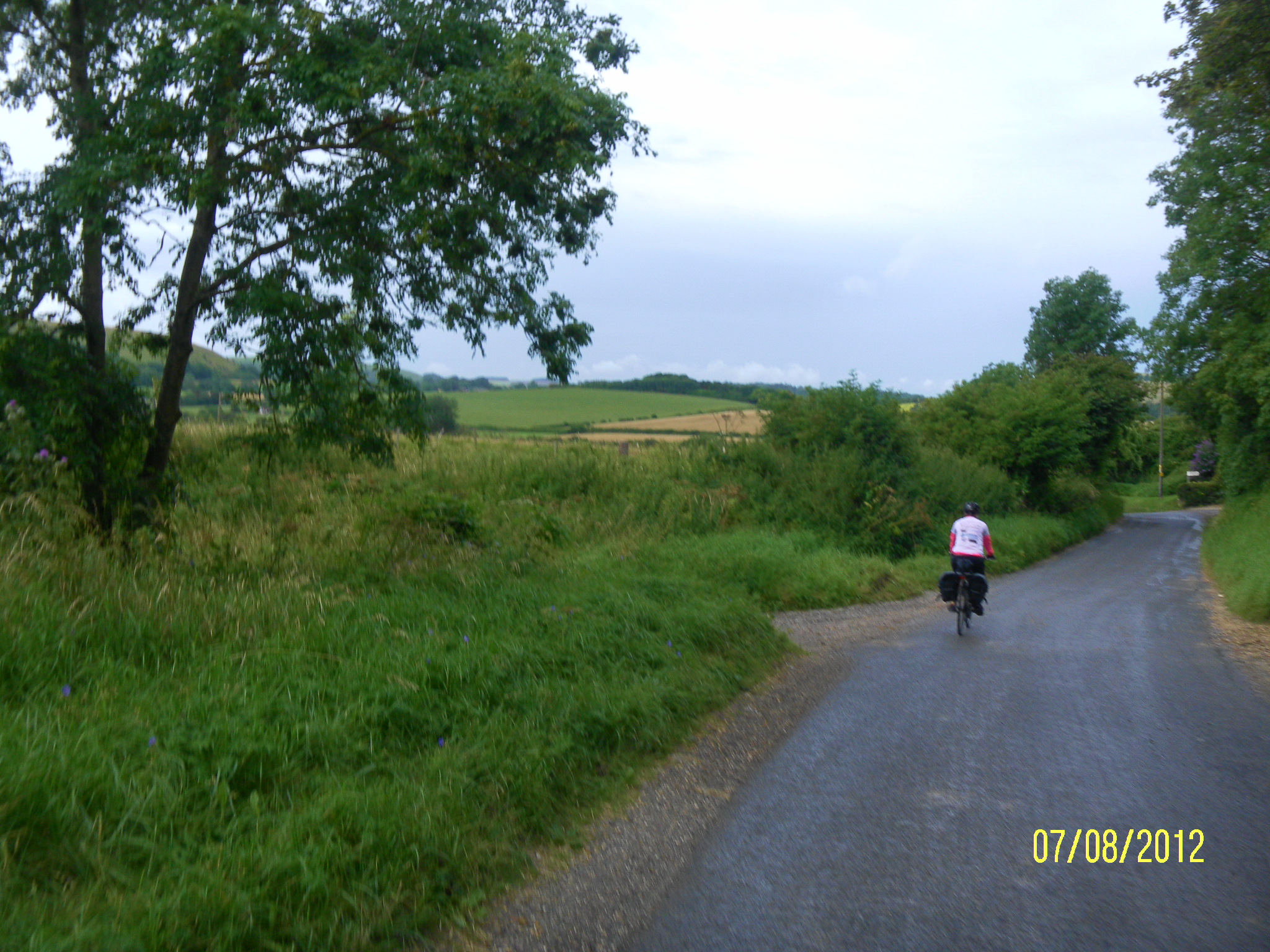 Back down the hill again but this time we shed our panniers and we bombed down the hill into Crewkerne averaging about 35mph and in no time we were sat in his front room very relaxed on his sofa supping a nice hot cup of tea.
Justin made us feel very welcome and at home and he said that we would have to go to the pub for dinner as he didn't have enough plates, which I thought was brilliant.
In the pub we ate and drank plenty of beer as we normally do and shared stories about buggies and travelling and it was really nice to have some time to chat to a bloke as the whole time on the trip I have had to chat to Jane which is nice but I want to talk about engines and stuff Jane is not the ideal person 🙂
We also discussed going to Italy in the buggies next year for a huge Mini (car) event which I am very tempted to do as it has been over 6 years since I took the buggy on to the continent.
We had about 4 or so pints and fish and chips for food then headed back
Once we had arrived back to Justin's house Jane went to bed while me and him chatted again about engines and buggies. About an hour passed and I was exhausted so I hit the hay.
I would like to thank Justin for stopping and letting us into his home as it was very much appreciated 🙂
You can tell that the weather was bad and that I was feeling rough as the only photos I took are on this page…… whoops!!!