Seeing as my sister had very kindly put us up for the night we decided to spend the day just relaxing and catching up as we don't see each other very often.
Myself and Jane decided to have a well deserved lie in and didn't get out of bed till gone 10 and the first thing I did was find the Danish Pastries that my mother had bought for my sister and her boyfriend. It tasted real good especially as it was the first food of the day.
The first thing we had to do was to check the bikes over and get them cleaned and oiled just in case we had any problems as there are a few bike shops around that we could use if anything needed replacing or fixed. I got Jane in her scruffs and set her on the case of cleaning the bikes while I adjusted brakes and gears.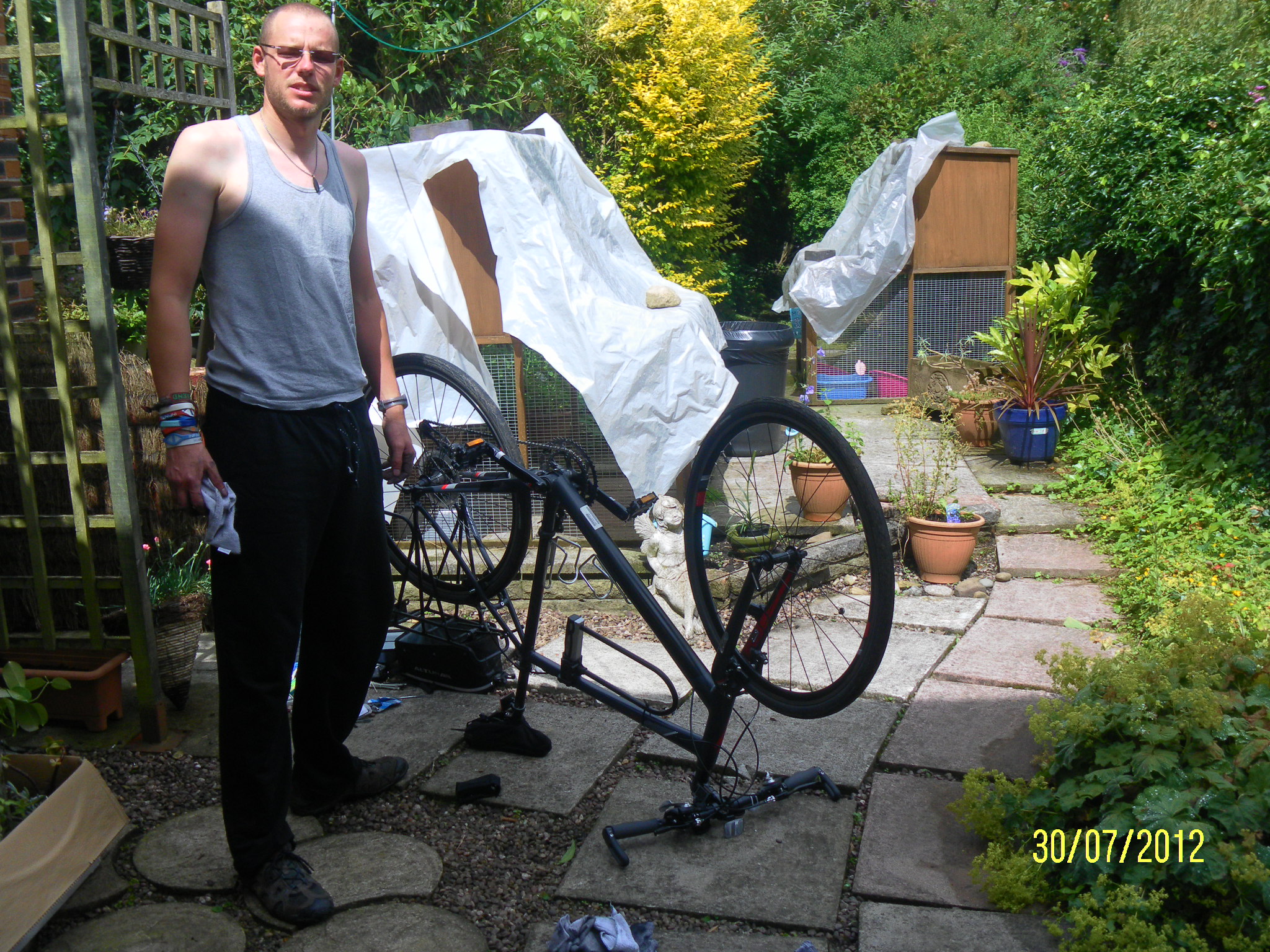 The next task was to degrease the chains and re oil them and that was my task. Perfect, another day where I will be getting grubby hands. I used brake and clutch cleaner on my chain and it cleaned up lovely once it was re oiled and my gears tweaked it was as sweet as a nut. In fact I was quite chuffed with myself with how well the bike was running.
Jane's bike was another story (typical) her gears were jumping around like a Morris dancer and her brakes can only be described as "vague" and I have not even looked at the state of the chain yet.
I spent nearly an hour getting everything to work as it should on Jane's then I was left with the mammoth task of getting the chain cleaned and re greased. Jane's chain sounded rough, as if it had been dipped in sand. It was like grinding paste on the chain. This took me ages to get somewhere near clean and I was not even happy once I had finished but we did not have all day.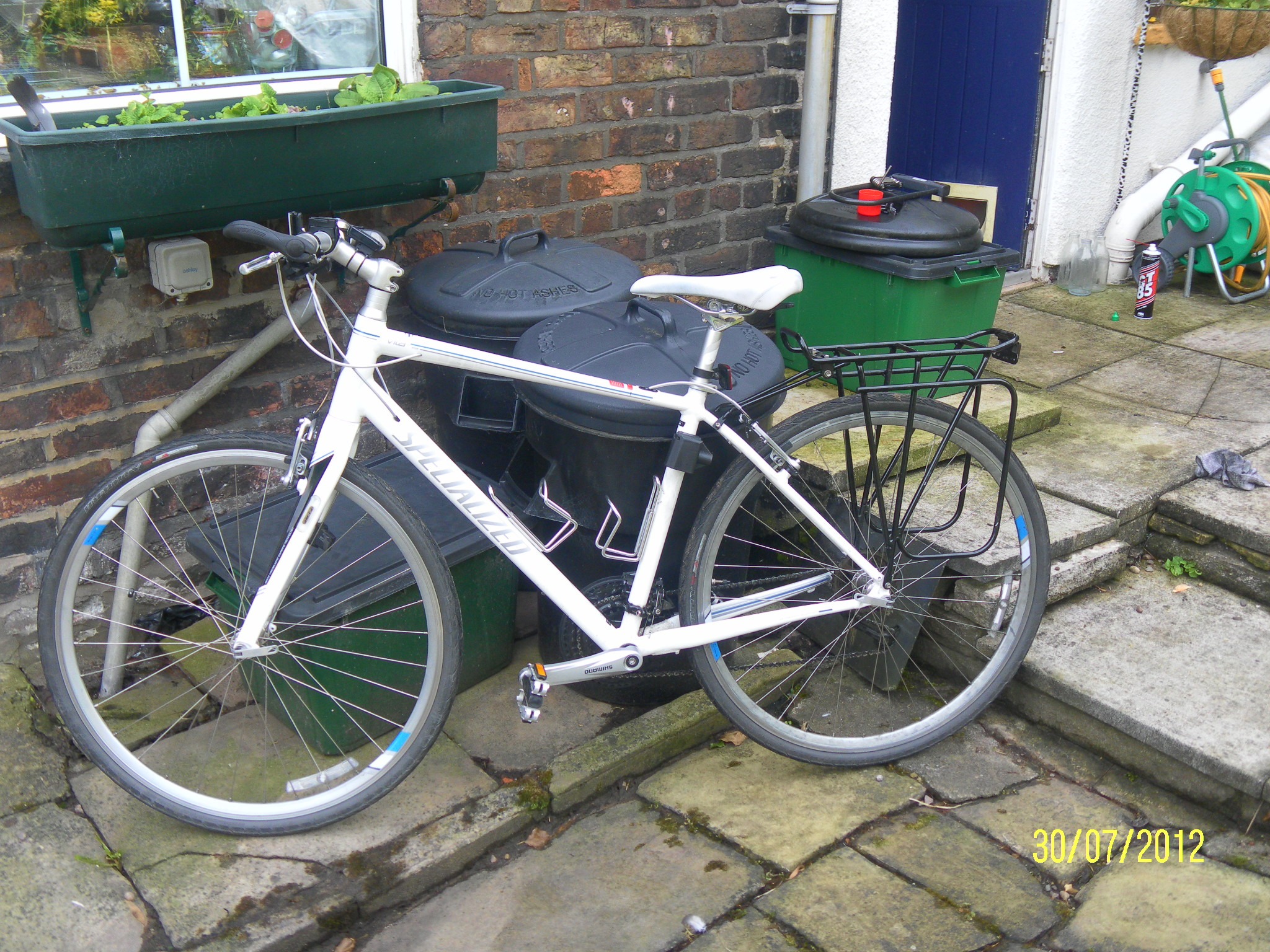 Once we had cleaned ourselves up and had got some food we headed out to the shops. It was only up the road but both myself and Jane were not in any mood to be walking so we made my sister drive us around.
The first stop was to go to Tesco and get some beer and take back some worn out saddle covers (go figure).
The next place to go to was the bike shop and pick up some spare inner tubes for Jane's bike and to look at a new back tyre for Jane's bike as she has more splits in it than I can even be bothered to count.
The thing was as soon as I got into the shop he annoyed me and I really didn't want to spend any money with him. Everything we asked seemed to be a big effort for him and then came the comment that annoyed me the most….
"yeah everybody does John O'groats to Lands End"
I decided to not buy the tyre or the other bits and only bought the inner tubes as these were getting harder to find.
We decided to go to the darkside of the bike industry and go to Halfords and buy some of the other bits we needed while the shop assistant tried selling us a care plan which we have first hand experience of as being a waste of time.
After a car ride home which made me feel quite sick I decided I needed a nap…zzzzz.
During this time Jane decided to re-plan our route. She has been trying to shave off miles left right and centre but by this point i just nodded and decided that a life of peace and quiet was much simpler!
I awoke to Jane getting a massage by my sister. It was a little odd in the middle of the living room, but I decided to shut up and stare whilst updating blog posts. Jane didn't realise how long she had been lying there for and I was getting hungry. I told Debs to hurry up so Jane could start cooking. Jay had already disappeared to the pub and I wish I'd gone with him when I had the chance.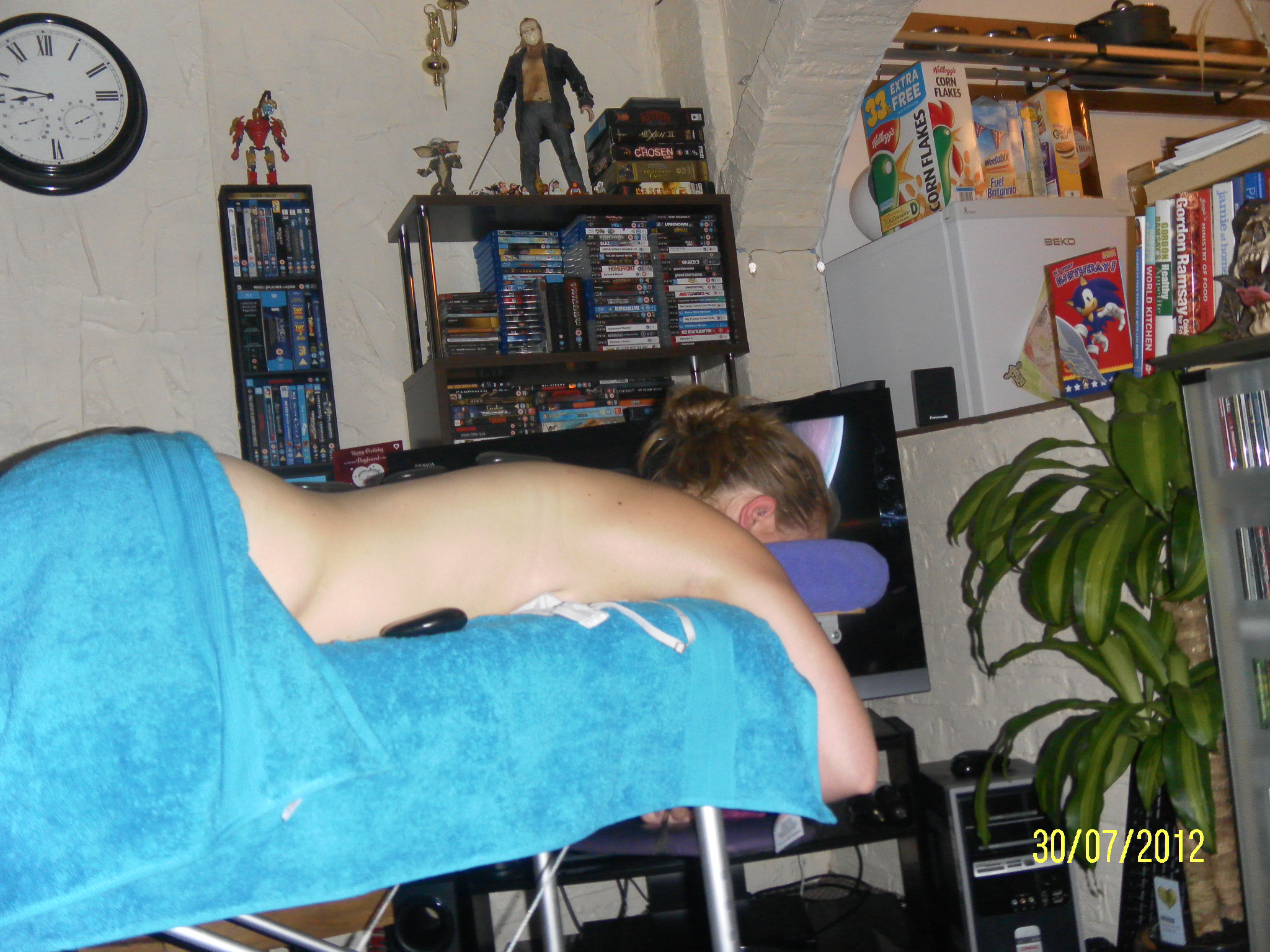 Jane finally woke up from her hot rock massage and I sent her straight to the kitchen. She made dinner we ate and then I got my hot rock massage. Bed time loomed and I was knackered. Night night.