After one of the best fry up full English breakfasts we have had so far it was perfect and best of all it was not fried it was all grill cooked which was nice. We chatted to the B&B owners and laughed about our rest day being only 50 miles today and that we are hoping to get to Fort William by about 15:00 so we can have time to look at that big hill called Ben Nevis.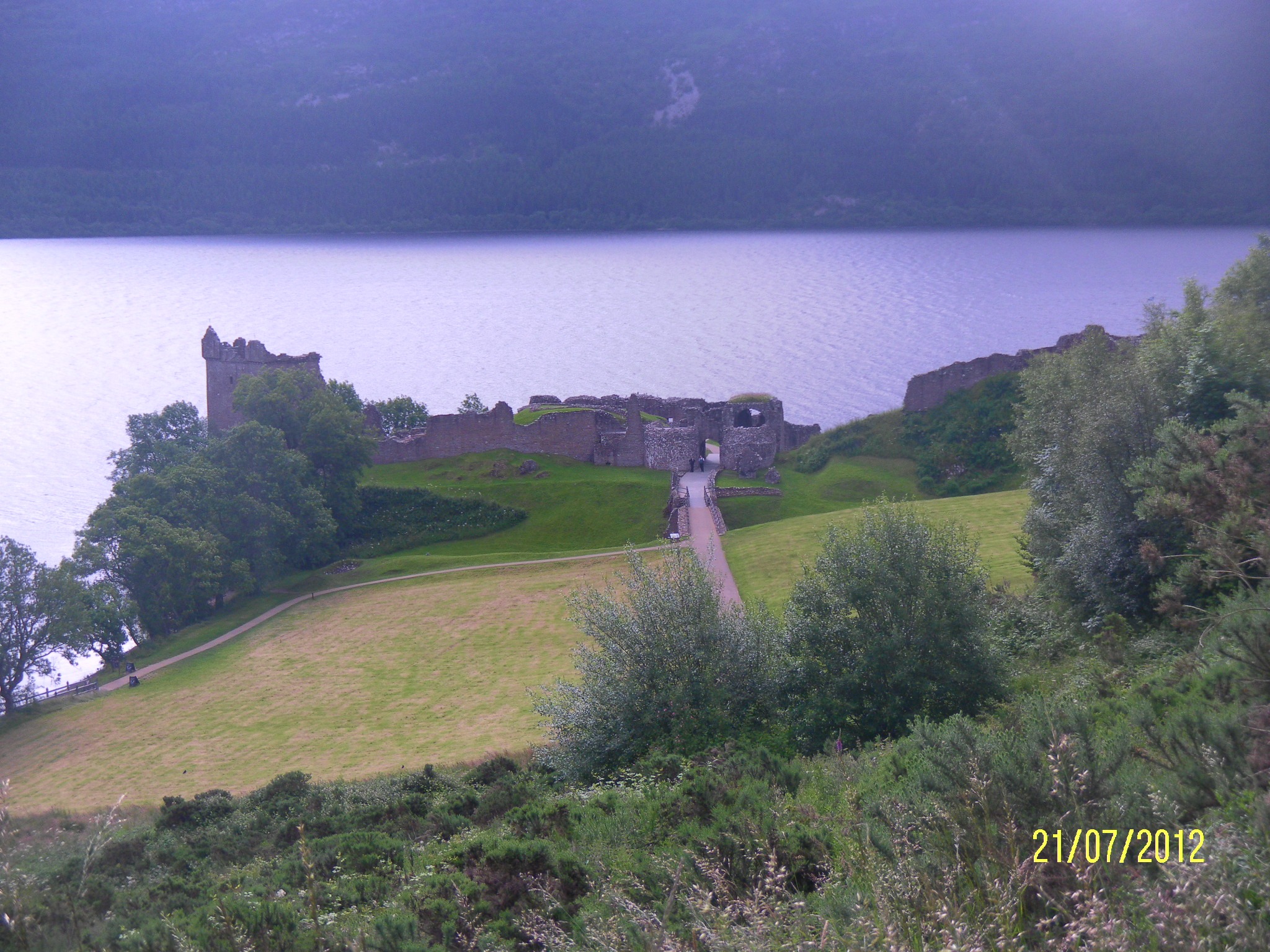 Oh on a side note, we have already changed our route due to dangerous roads caused by dumb-ass bus and lorry drivers and apparently there have been lots of cyclists injured on the roads that we wanted to go on so we decided to change the route and head to Loch Lomond instead.
So we headed out of Drumnadrochit along the famous Loch Ness and we both would be lying if we said we were not looking for a monster.
I have to say though Loch Ness is a stunning part of the country with every direction you look in there is a photo opportunity and so I was very click happy. The sun was shining and the skies were blue which just made the morning a fantastic morning.
After an hour or so we started to lag and started to take more stops and we were getting slower and slower and Jane started to moan (typical women) I was trying to keep the spirits up but I have to say that I was in the same mood and it was getting hard to continue.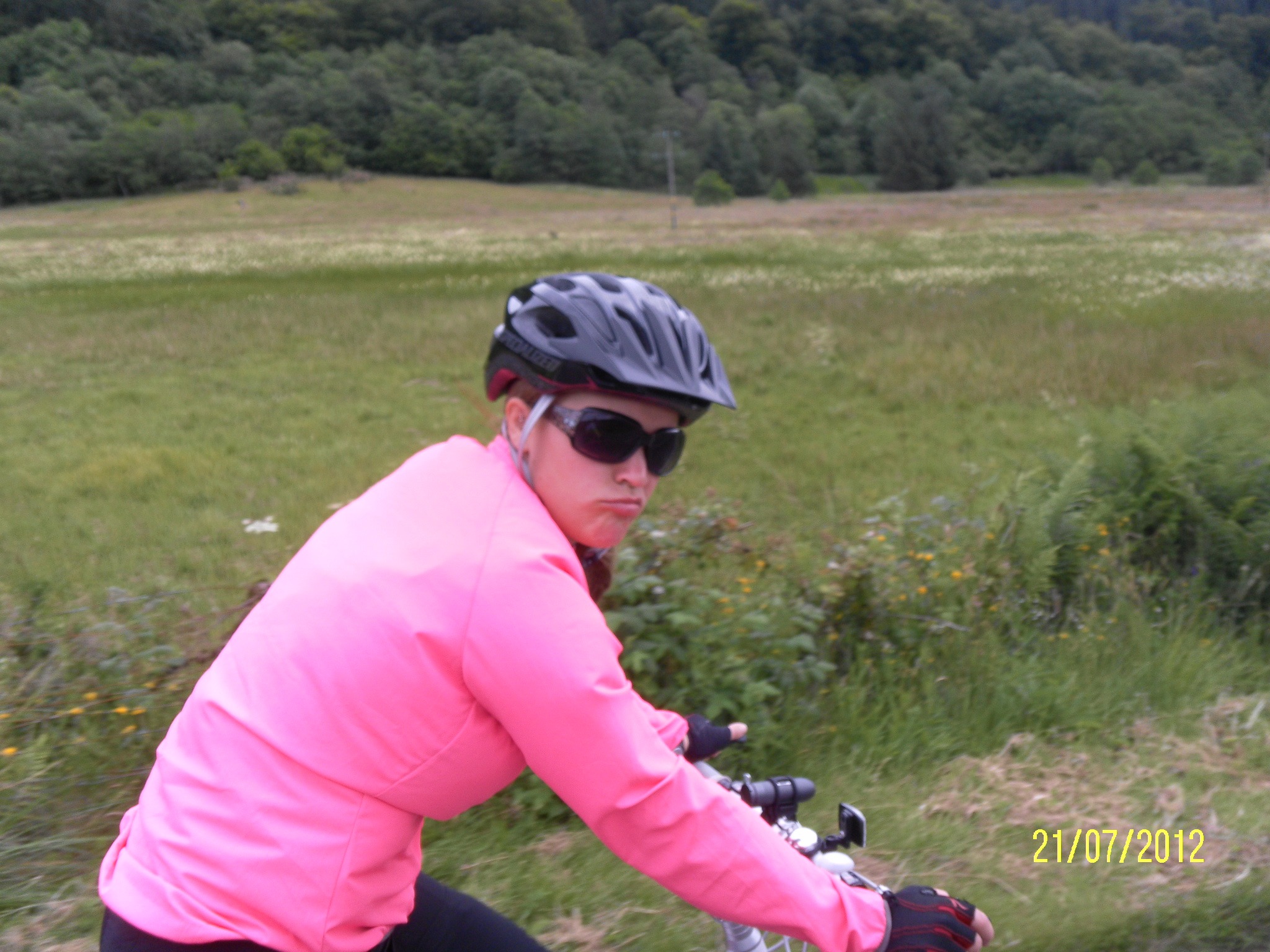 We were told by lots of people that day three was going be when we hit that wall and I said nah we will be ok but we did hit it and it stayed with us all day.
We stopped for lunch in an expensive hotel and asked how much to stay the night as we just could not be bothered, however the price was £130 a night so we decided to crack on and get cycling.
It was just hill after hill and was very slow going as the hills seems to be only steep upwards and then on the down hill bits the wind was head on and the roads were bumpy so it was just sole destroying.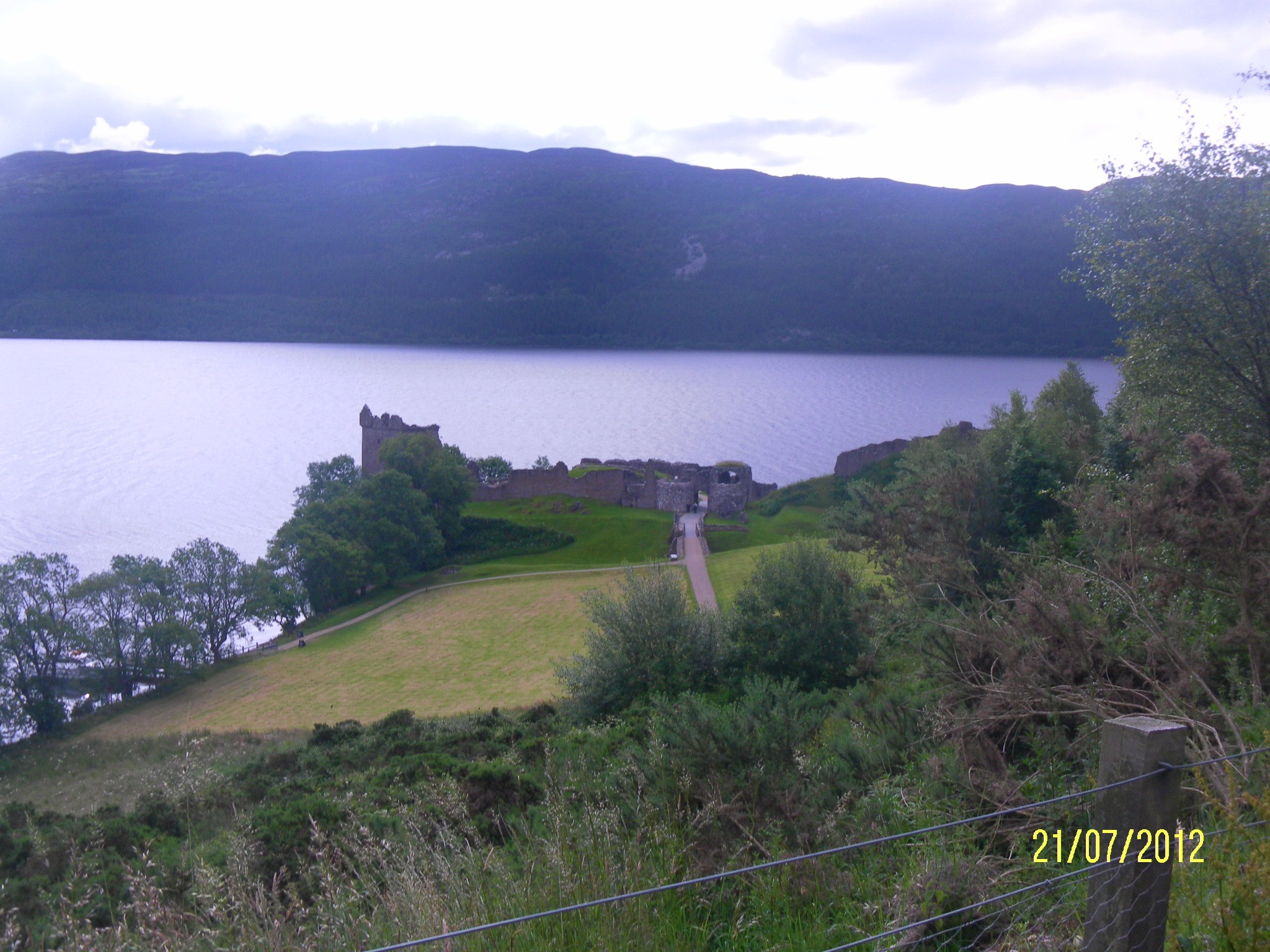 We had a few close calls with traffic today a coach came so close to us that we had to stop and let it past and a 4×4 overtook so close that it blew me off the road and into the rough… thanks for that. I also had a driver hoot me as swerved out of the way of a pot hole that you could lose a small child down. What baffles me as to why drivers wait to pass then pass so close to us then hoot us… why don't they use all of the road and give myself and Jane a better chance of living.
Jane's bike developed a squeak and we had already noticed that there as play in the back wheel so I took a look and the noise was desperate, a grinding noise was heard when teh wheel was spun and that is never a good sound to hear.
I decided we should take it to a bike shop to get it looked at and replaced if needs be as we did not want it to brake on us while in the middle of nowhere. The nearest bike shop was in Fort William so there was very little chance that we would get there before closing time. We just hoped that they would be there on a Sunday.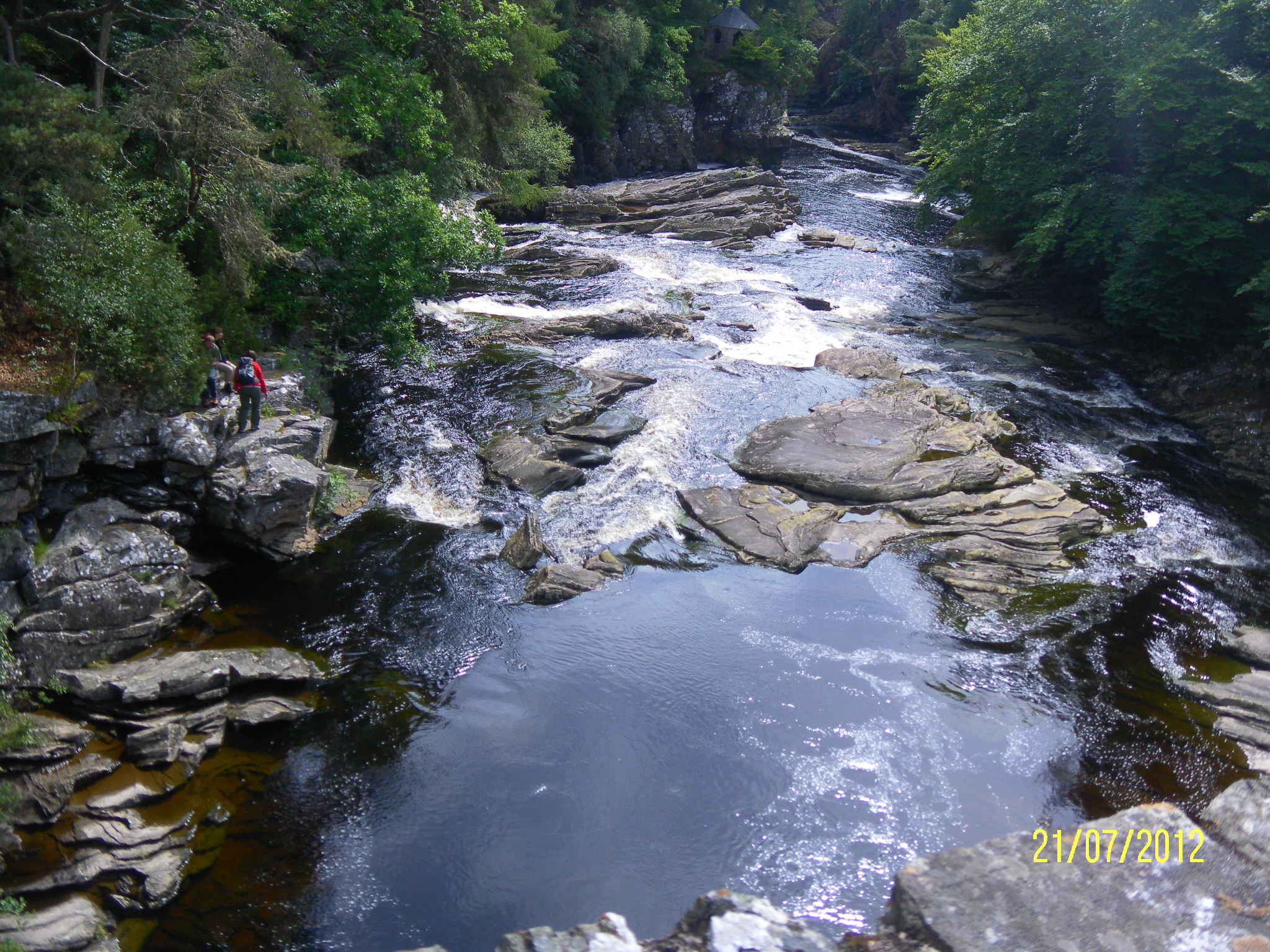 We had already booked to stay in a hostel in Fort William but we really did not want to stay there as it looked rough and was not that cheap either so we just went door knocking and found a B&B that was  a little more expensive than the hostel but it was friendly and the owner was not a battleaxe unlike the hostel owner. I had to take the key back to the hostel and say we were going to stay somewhere else which as you can image went down well but hey if your a grumpy moody bitch then you are going to lose custom.
It was such a long day today but all for the wrong reasons…..