We woke up late as the B&B owner said we could take as much time as we liked especially after the horrendous day before and that was before we had got on the beers.
We went down for breakfast at about 09:30 and we were welcomed by some other guests and one of the best full English breakfasts we have had and that is not saying anything bad about the previous breakfasts but this was perfect timing and was spot on.
The B&B we stayed in was called The Punchbowl Inn in Askham Cumbria.
We chatted with the B&B owner Eileen and her husband and they were very supportive of our trip and they threw in the cost of our breakfast for free and had also knocked £30 off the price which was very very much appreciated. Especially at the moment because we are spending around £120 a day to eat and sleep and that is not including running maintenance costs on the bikes.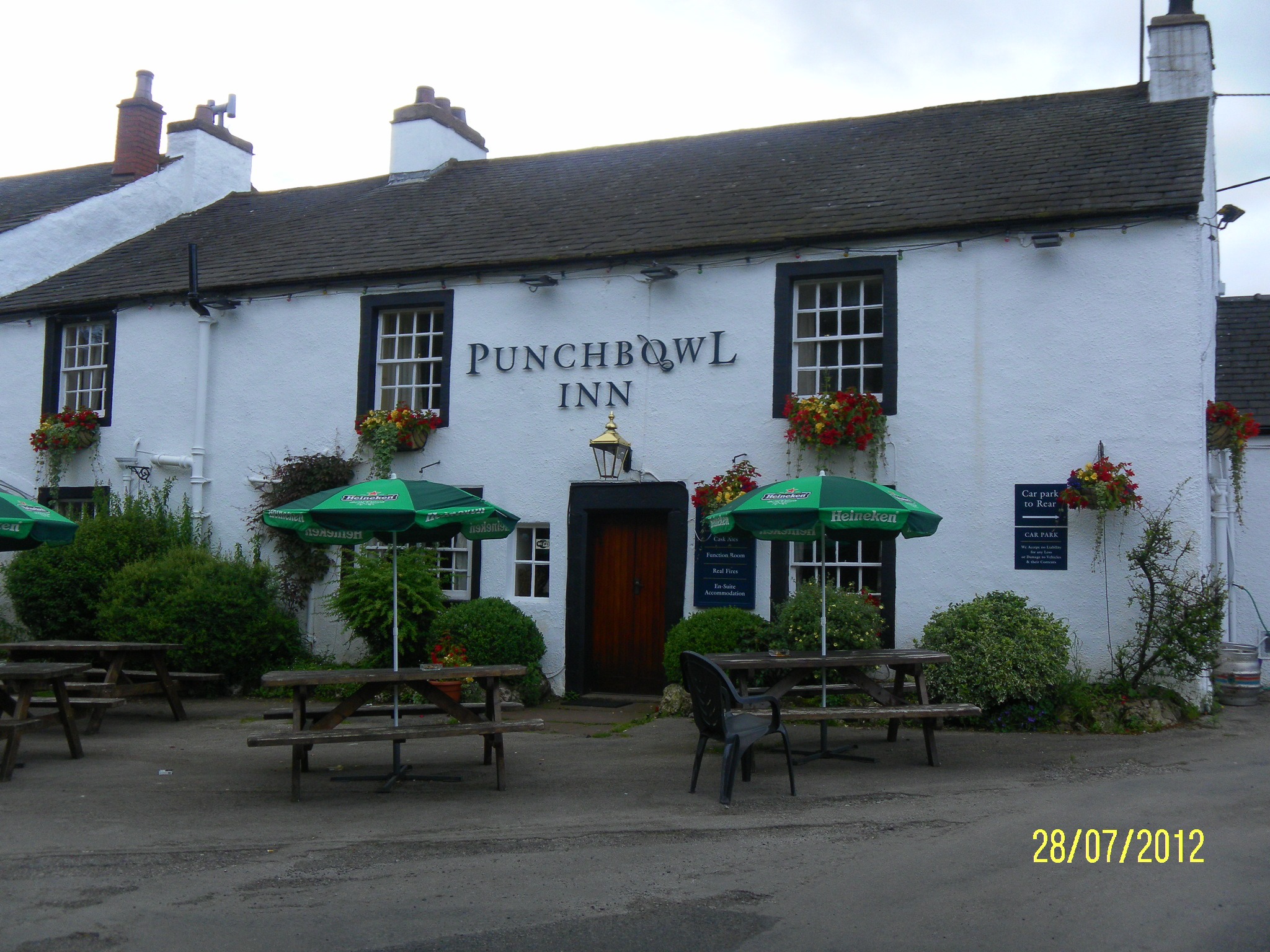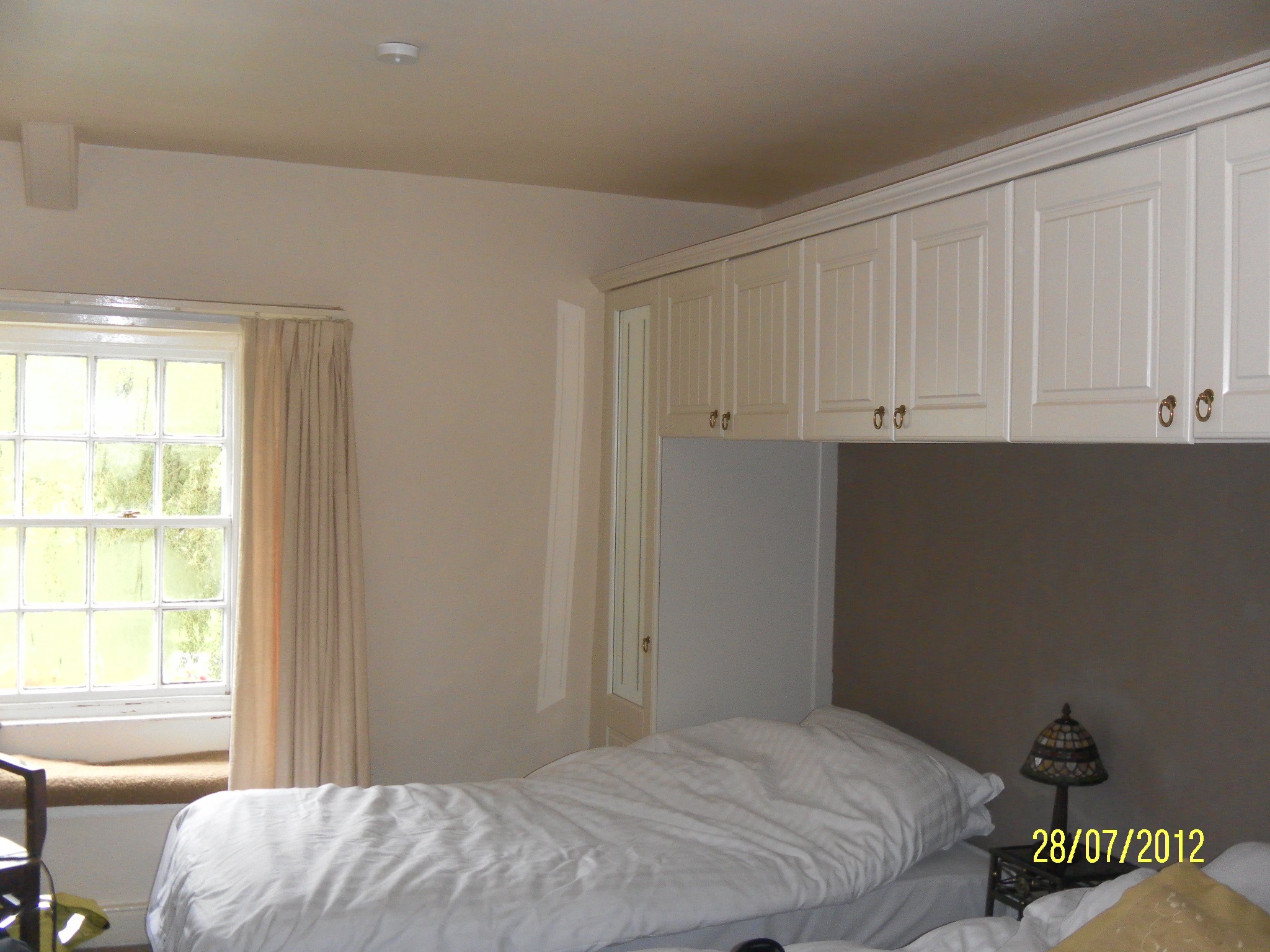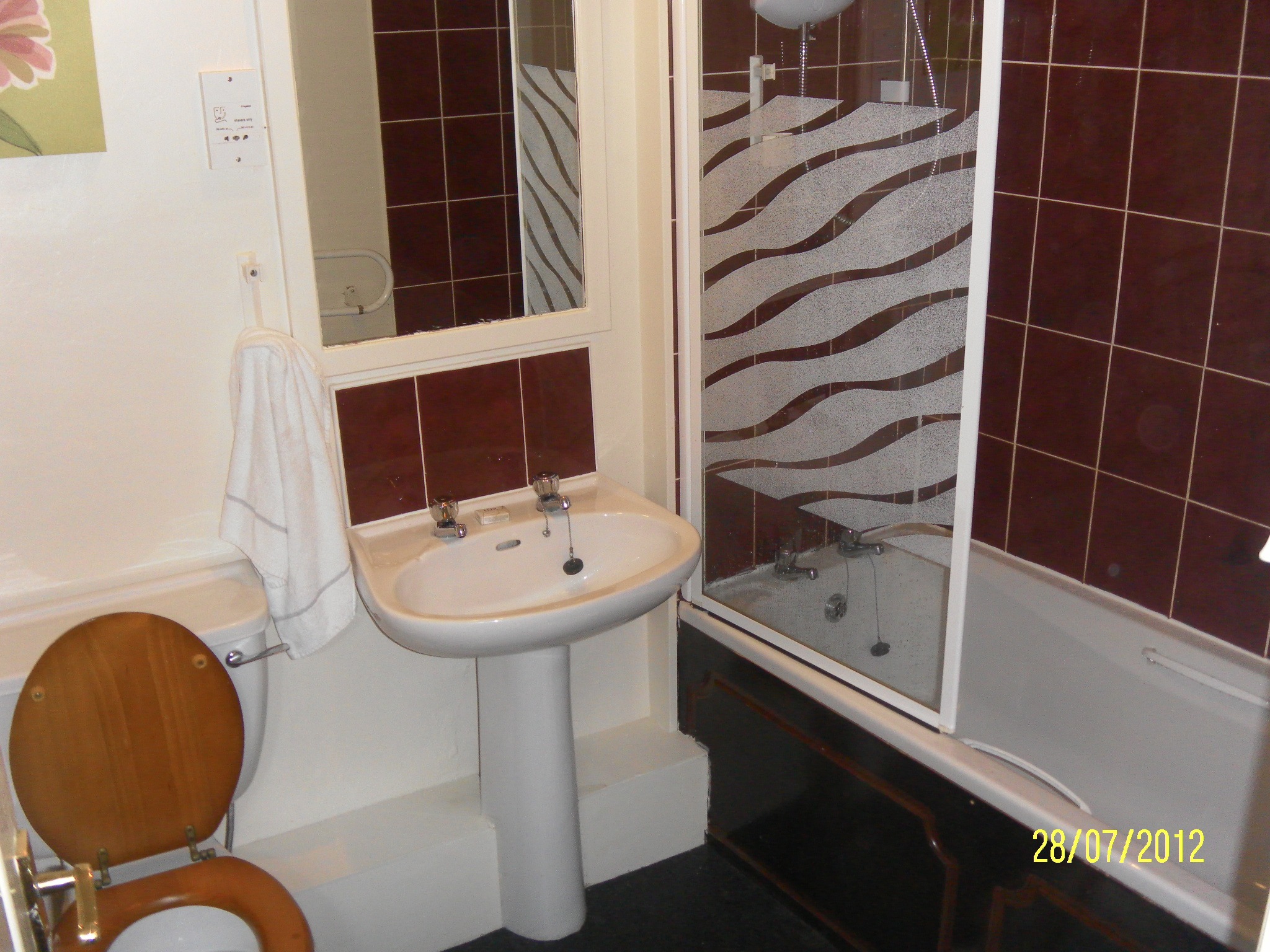 They told us about the Kirkstone Pass on the way to Lake Windermere and how steep it was. I was instantly itching to go check it out and get some speed on down some hills as there is no better feeling. Jane as always was not liking the idea of cycling up a 20% incline hill for a few miles.
Today was meant to be our day of rest and so busting our balls up a massive steep hill was not on the agenda however we soon discovered that we could save a good few miles if we got an old steam boat across the lake to get to the Kirkstone pass. This was a winner with Jane and we headed off to the steam boat port in Pooley Bridge which was quite busy but we boarded the boat and we had about an hours trip to the other side where we unloaded the bikes and decided to get some food and a hot chocolate before we started our Journey to the start of the pass.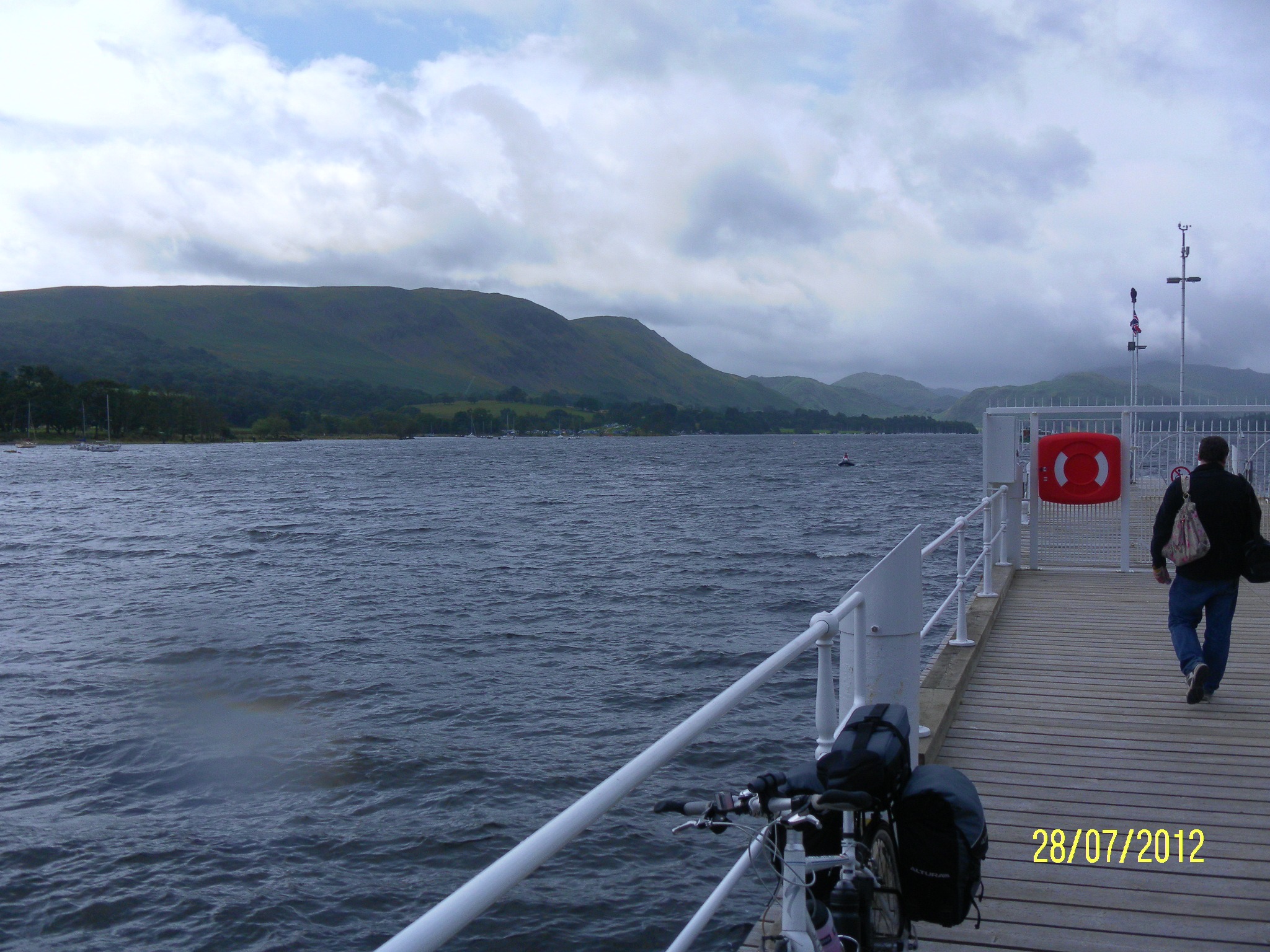 We saw some other cyclists and we asked them if we were going in the right direct for the pass and they confirmed it and warned us it was hilly and boy they were not wrong.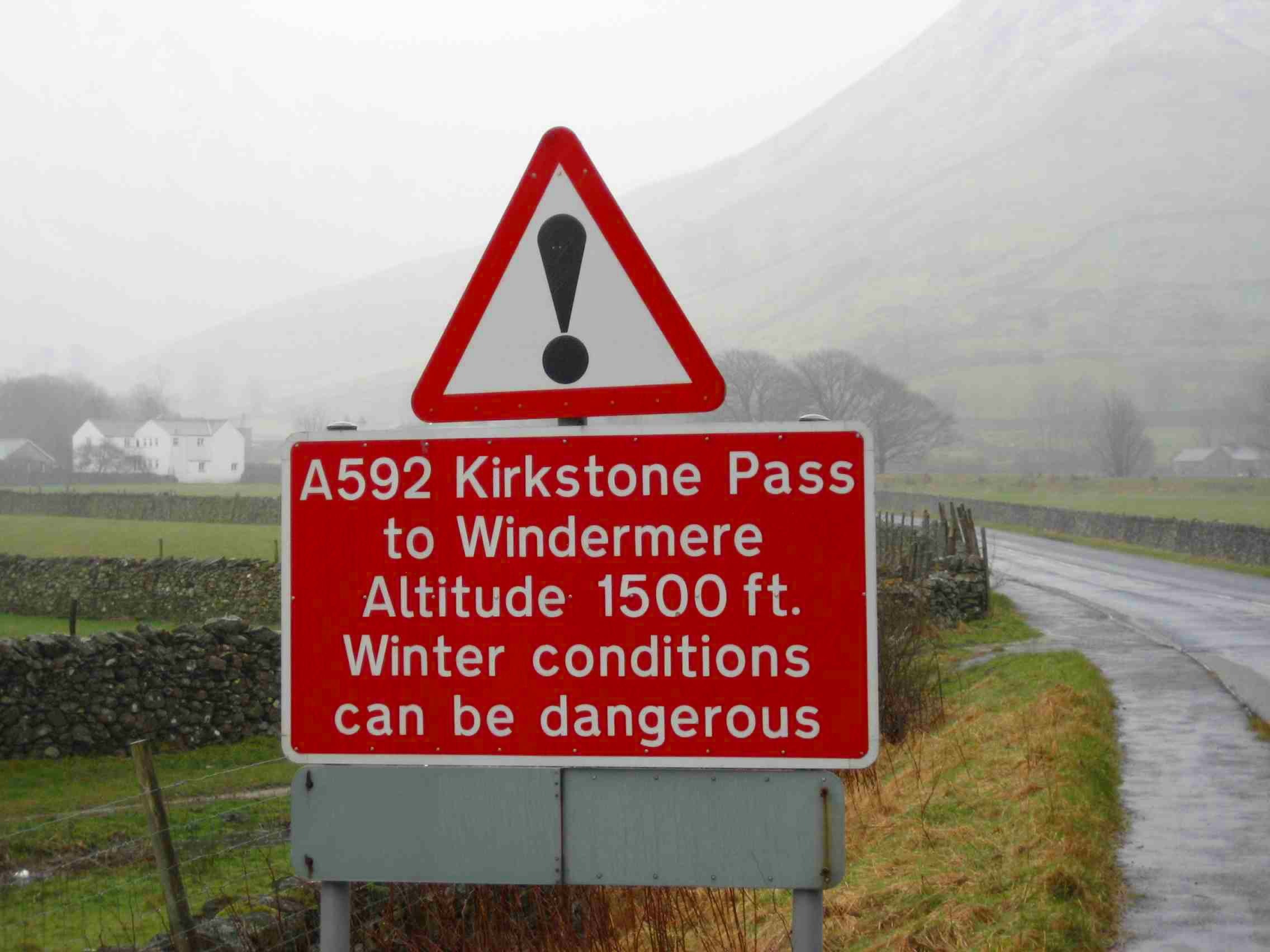 I as always stormed off ahead of Jane as I cant stay behind her on hills as I lose the rhythm and I find it harder to getup the hills. I pushed on and soon saw a few signs telling us it was a 20% climb and I was getting excited by the the prospect of going down the other side.
This was going to be a tough couple of hours, my heart rate increased and I could feel my legs burning and I was struggling to get a pace that I was comfortable with and it felt that it was getting harder.
Oh yeah and it was….
The reason why I was finding it hard was because I had got a god damn puncture so on the side of the road I had to fix it and I have now got this down to a fine art what with all the practice that Jane has been providing me.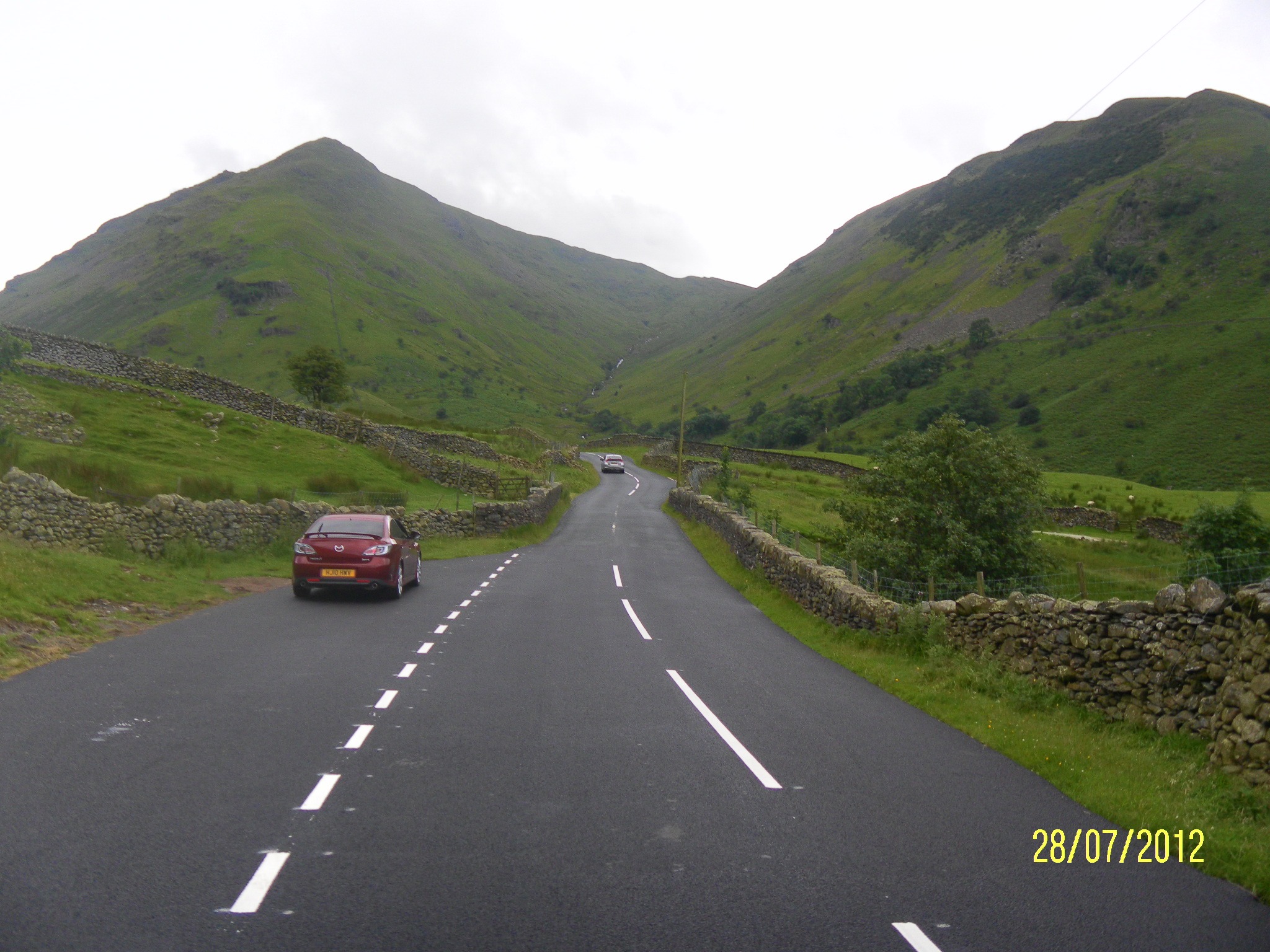 After the puncture was repaired I pushed on and a few stops on the way I was soon at the top and sat in the pub that is there with a cold beer and simply just resting and enjoying the achievement of getting to the top without getting off to push.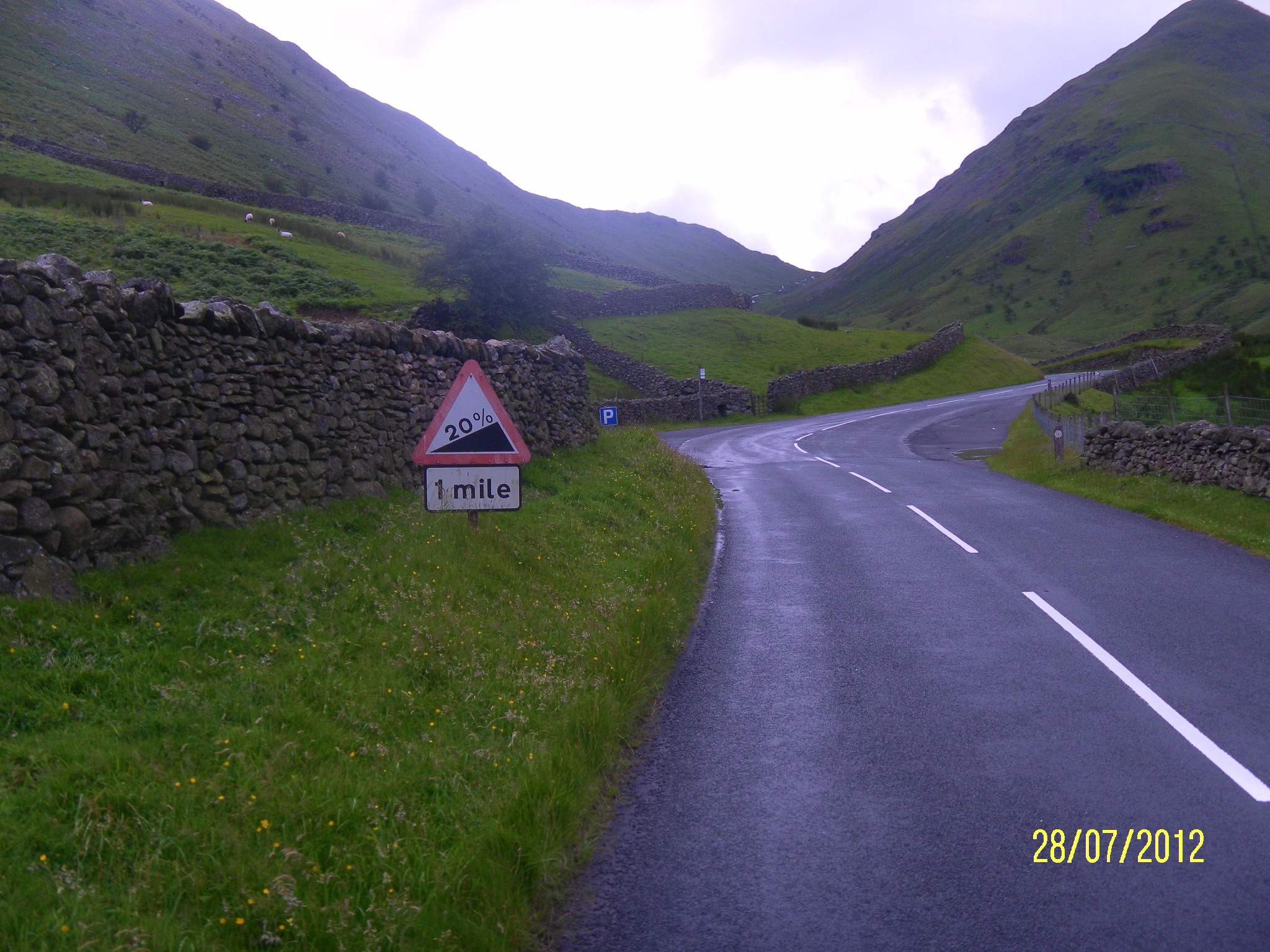 When Jane finally got to the top she looked exhausted and after her pint of cider she was raring to go and get down the other side. Thankfully the rain had eased off and we were at the top and we were heading to Ambleside and this road was name "The Struggle" and I can see why, going up it was going to be tough. Thankfully we were only going down it.
I Had got my Head Camera rolling and I started the ride down, a few seconds in I noticed that my phone was not connected to my bike properly so I had to stop and fix it and then I was off again, leaving Jane behind.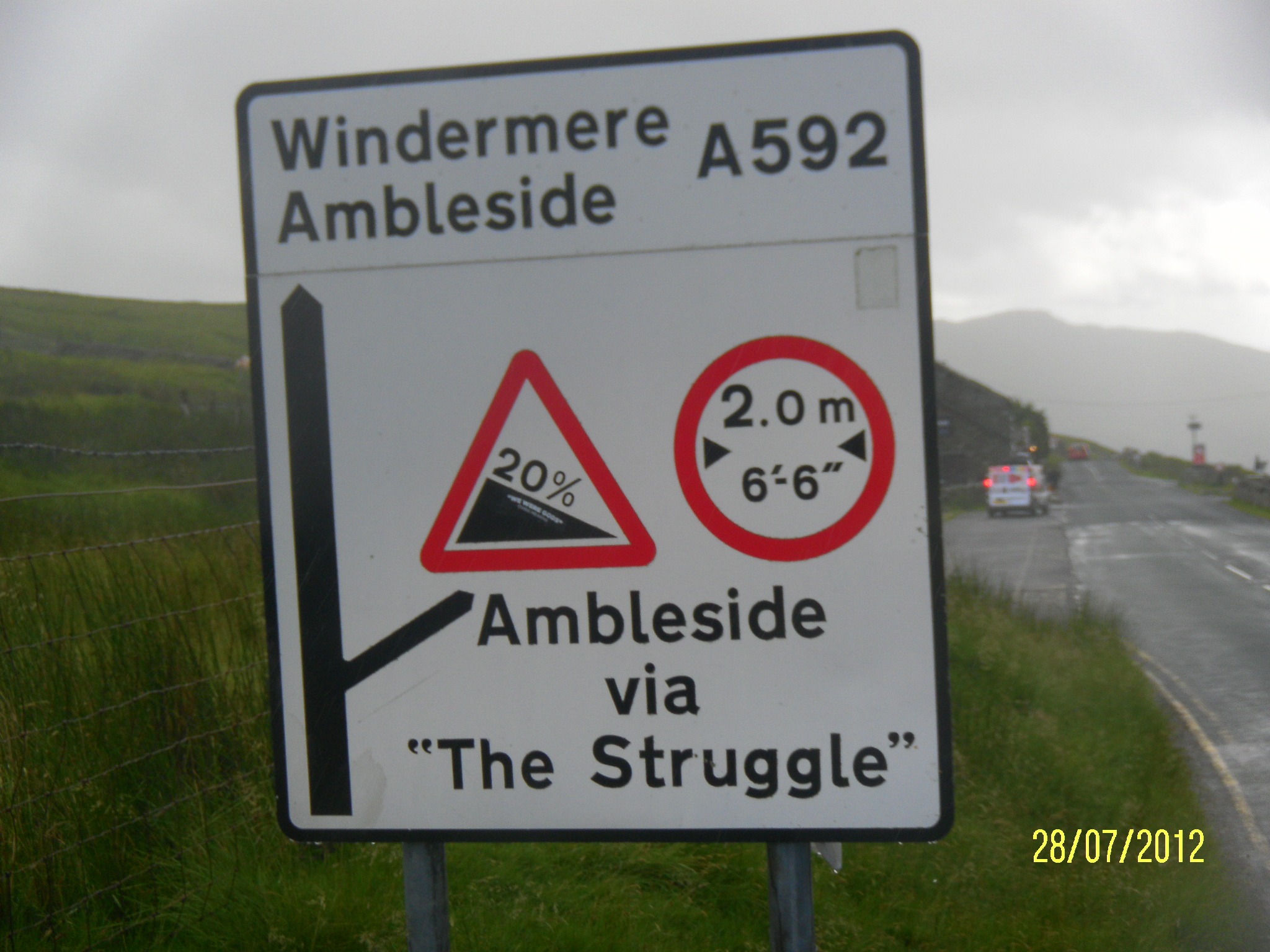 The only way to describe this hill was EPIC!!! I was doing over 40mph down it and i was still on the brakes as my panniers made fast cornering a little bit uncomfortable and with only stone walls on this narrow pass I was not too keen on coming off my bike. I pushed through and I soon came across two cars that were coming in opposite directions I nipped round the outside of one of them but the one going in my direction would not for the love of money let me pass and I was considerably quicker than him but still doing over 40mph I pushed through the corners and the adrenaline was pumping. This is why i love hills!!!
Jane was soon at the bottom as well with a huge grin on her face. I was really looking forward to watching the videos back when we got to our B&B later that night.
We got to the local bike shop in Ambleside and it was a wicked shop owned by a very nice chap and here is a plug as I promised him I would in exchange for some discount. www.ghyllside.co.uk.
We needed a better pump as ours was rubbish at getting good pressure and we were damaging valves more often than not which we could not be dealing with on the side of the road and normally in the rain. I also wanted another pair of Gel shorts as the ones I had on after 10 days of cycling were getting a little ropey. The cheapest i could find in the shop was £120 and so I started to sweat just a little and a few comments to the owner and he found me some cheaper ones where I then asked for more money off which he very nicely agreed.
I tried the shorts on and did not take them off they were perfect!!!
We borrowed the shops track pump and got some 120 psi in our tyres and then there was a lot of commotion as a runner ran past followed by a crowd of people. This chap had already been running for 40 hours straight around the lake district… he is more nuts than us!!!
I was still buzzing from the ride down and I was kinder tempted to climb the hill again to go and do it again!! Yes it was that good!!! Jane however was not so keen and so we decided to push on and get to Lake Windermere where we hoped to stay the night.
We phoned my friend Pete to get started on the search for somewhere for us to sleep and we soon found out that we pretty much had no chance of getting somewhere as most of the places were a minimum of 2 night stays and most of them we were looking at £60 a night per person.
We headed to a Chinese restaurant because we were hungry and we quite fancied some crispy shredded beef and some sweet and sour chicken… yummy!! For the whole time we were in the restaurant we were on our phones either taking calls or making calls or using our friend Google to try and find us somewhere to sleep. It was not looking good.
Pete had phoned over 40 B&B's and they were all full and I had Casper on the case as well and we still had no luck. Jan and I decided to take to old fashion methods of looking and hit the streets and started door knocking on B&B's every single one was booked up except one.
This B&B was £60 for the night and that was OK…. We were not having to drive anywhere and so that was always a good thing!
We moved into the room and the B&B had a strange smell to it and the decor can only be described as dated and well used. The room was small but it had a bed and toilet with a shower so I was not going to start complaining. We decided to just relax tonight watching highlights from the Olympic opening ceremony and I was busy updating the site.
Oh and I was I devastated to find out that the video that I took of me going down "The Struggle" froze only 2 minutes in… Gutted is an understatement.
Thanks to everybody who was out looking for somewhere to sleep for us it is very much appreciated.