We are up and out of the Travelodge very early today as we were not getting breakfast so there was no need to wait around so we just pushed on out of Merthyr. Remember all of those hills we bombed down on the way into Merthyr? Well we had to climb our way out of them now and on an empty stomach… what a way to start the day and did I menetion that it was absolutely pissing it down.
However, my luck was about to change and I was cycling at around 18mph and I saw two round gold coloured objects on the side of the road and I decided to jam the brakes on and take a look and by stroke of luck it was two £1 coins 🙂 Result!!! That small thing really made my day…. the fact I could see something that small while cycling… It also bugged the crap out of Jane.
It was pretty much a morning of hills and so we were simply not making a great deal of progress. While tiring out very quickly we took a well earned rest stop in some random welsh town.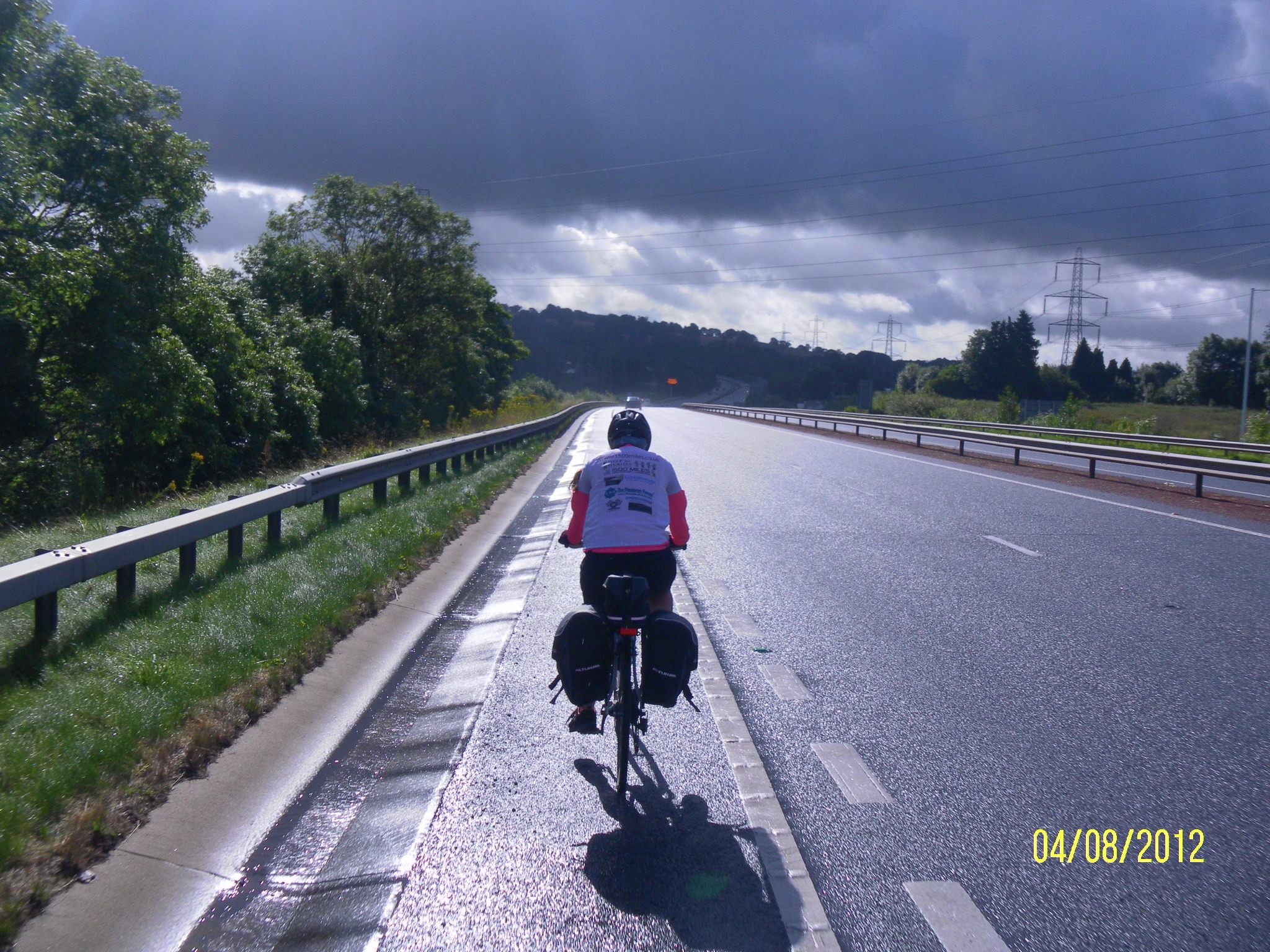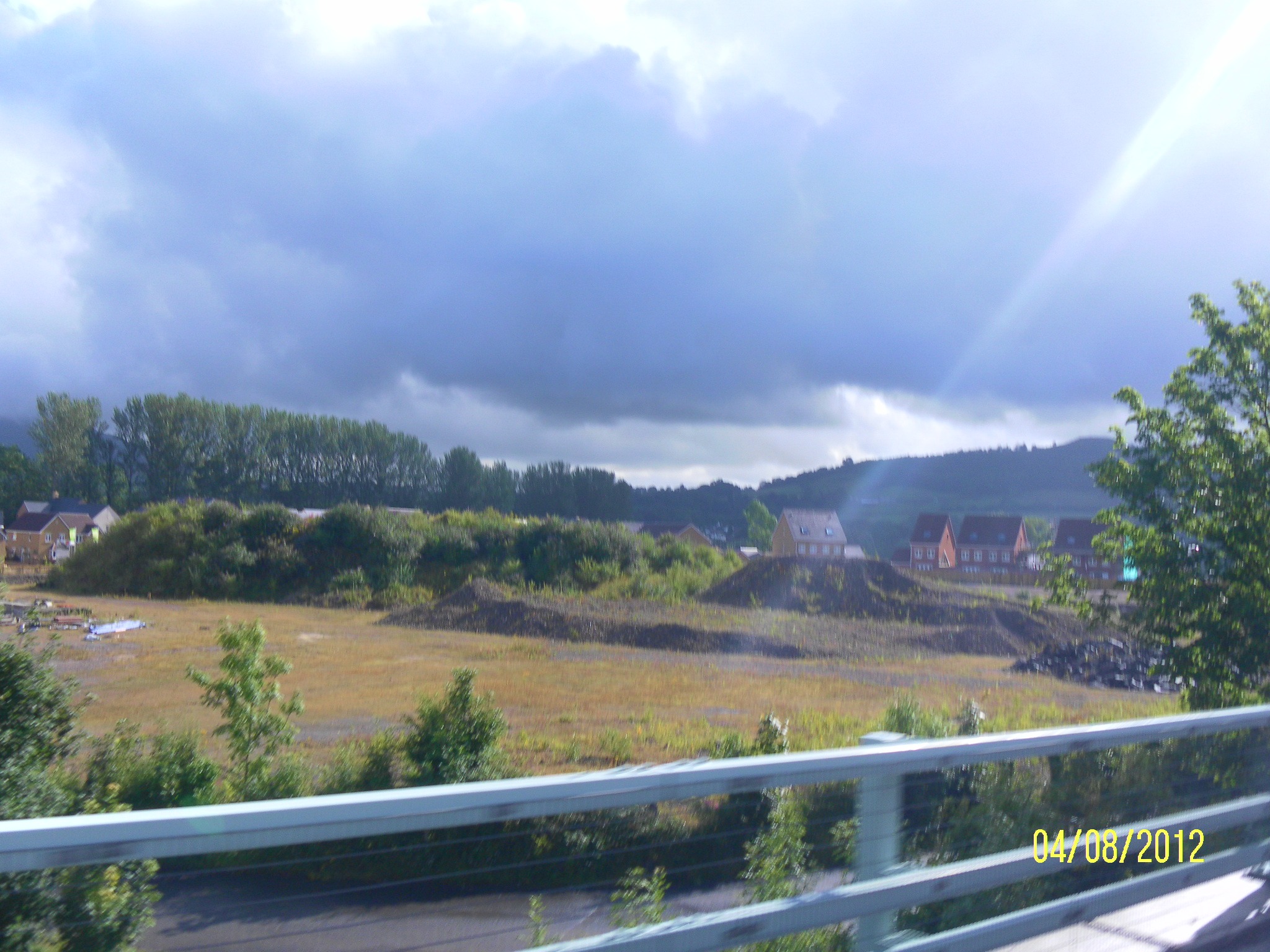 I took great pleasure in watching a chap struggle to change a tyre. Now me being me would have gone and offered to help as he was making a right meal of the job but I soon realised that the person making a mountain out of a mole hill was a passerby trying to help. It really was a head in hands moment when the car fell off the jack and I am just sat there thinking to myself how stupid people can be.
The helper was a guy that works in the petrol station so he obviously thought he was qualified for the job of changing a tyre… very clearly not….lol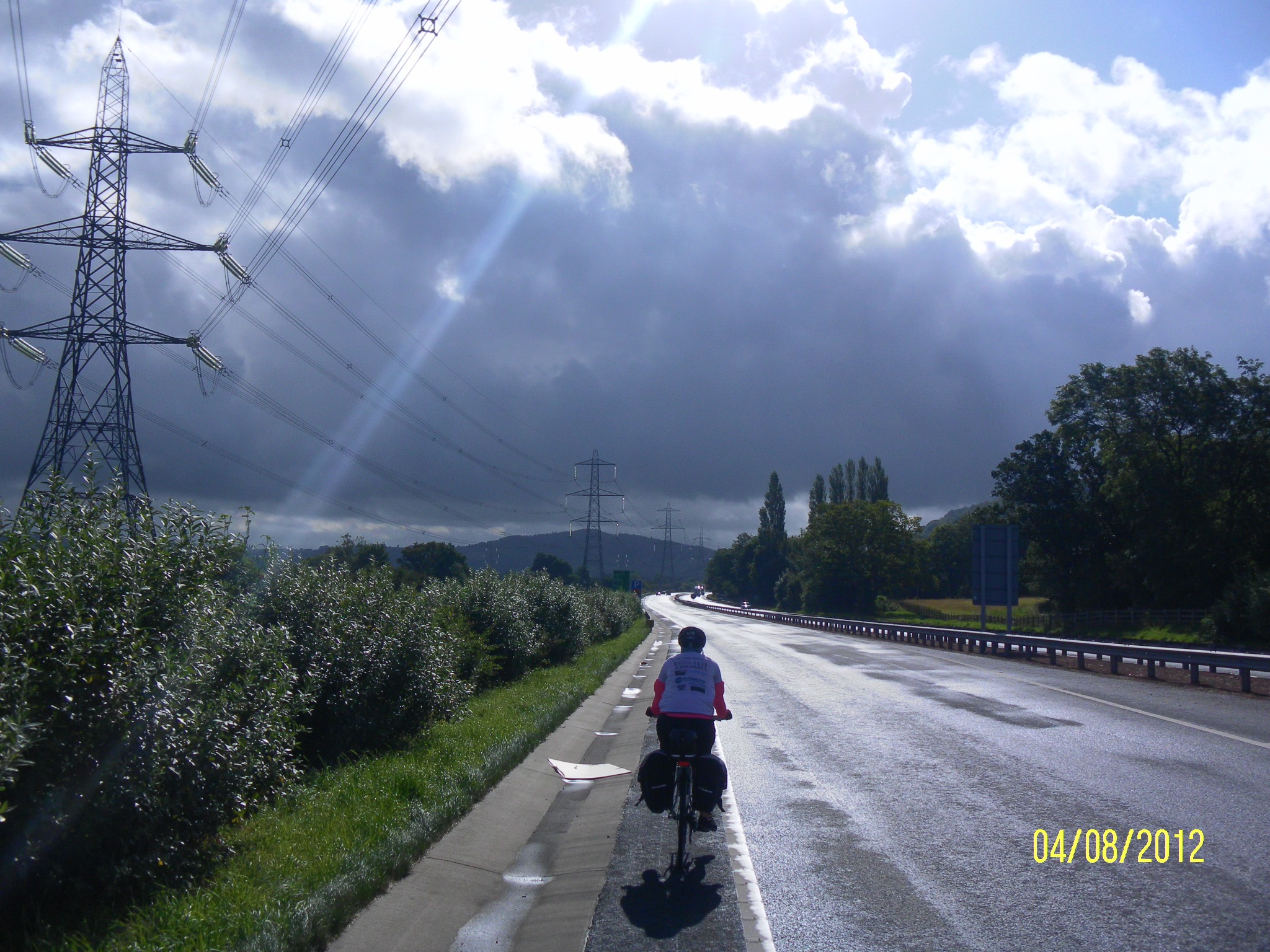 We carried on cycling in the rain and decided to take a well earned stop in a village pub where it was simply your typical local.
With us both fed and ready to take on the world we went outside and got on our now soaking wet bikes and trudged on to get to our destination of Gloucester.
Cycle FM audiance is now growing and our main listener (Jane) is really getting excited by the commercial breaks and of course the running commentary and then there is the music station… all I am going to say is WOW!!!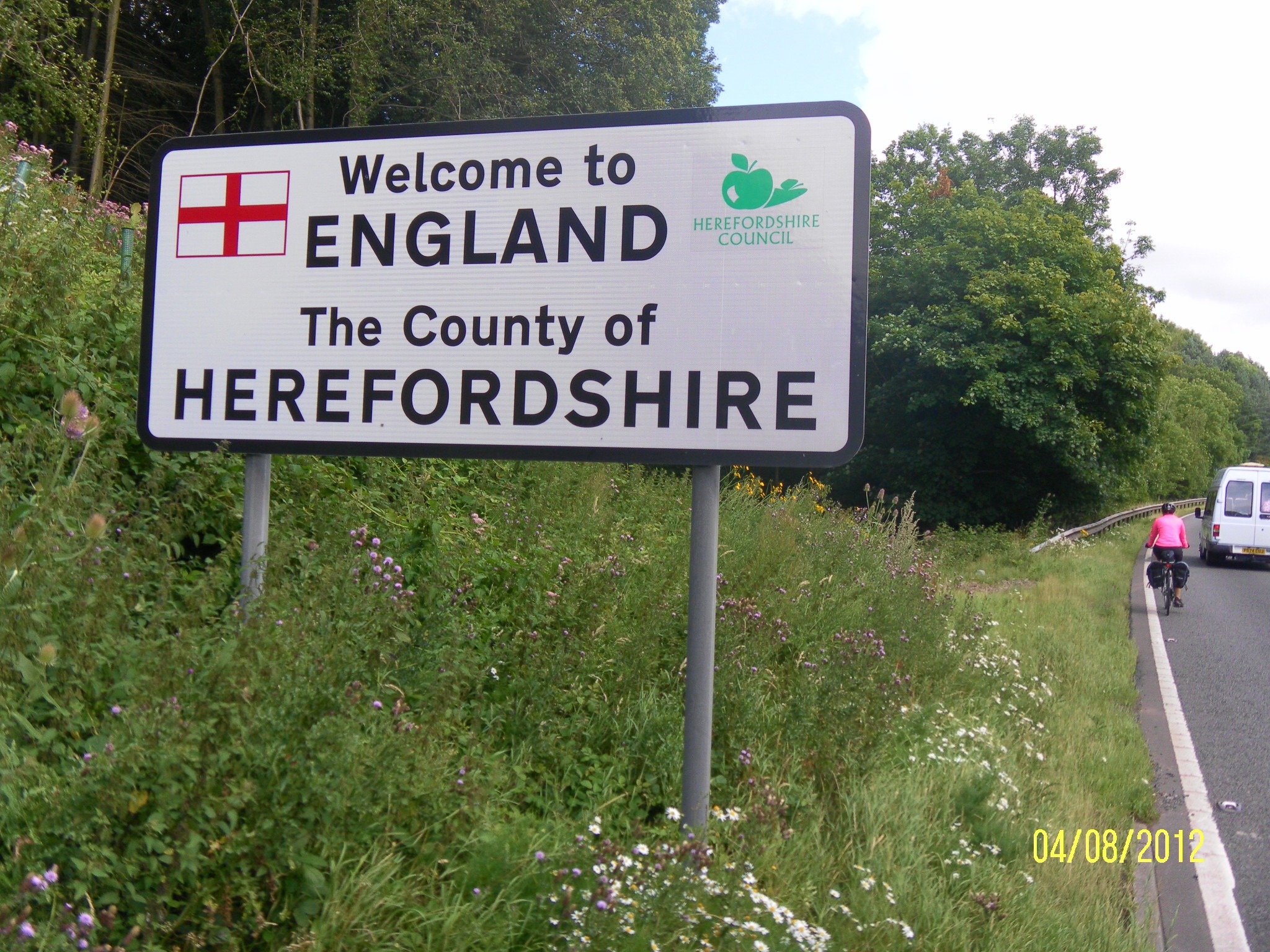 We cycle nicely into the city and we get chatting to two nice people who were taking cover from the rain and we check in to our Travelodge Hotel where we once again take the bikes up to the room and I start writing blog posts and catching up.
I wake up about an hour or so later with my laptop burning my lap and Jane looking quite annoyed at me… I am asleep and I still manage to annoy her… oh yeah we were meant to go to the cinema tonight…. whoooops!!
So we decided to stay in and just relax as we had now missed the film so I said if Jane went out and picked up some food I would carry on writing the blog posts…. which translates to me getting a bit more of a sleep 🙂
Jane orders one of the Biggest Burger King meals I have ever seen in my life but it is nothing compared to the Australian version which is Hungry Jacks which is my ultimate fast food chain…
After eating enough food to take a small country out of famine myself and Jane lay staring at the TV feeling a litle uncomfortable and thats when it began…. There is nothing worst than Burger King Farts…. the smell was unbearable and we had to resort to opening all windows and putting the extractor fan on and I am not lying when I say it was just as much Jane as me…
I am not sure if we fell asleep or we were knocked out but either way we were asleep.