Today started off really well. We awoke at Caspers to an easy start to the day. Breakie on the sofa while watching tv, Dan trashing the toilet and good convo to start the day.
We then slowly started to get ready (we were very comfy and relaxed) and eventually left the flat around 9.30am. Casper rode with us towards the river where we got the 'ferry' across the Clyde.
A quick goodbye and photo and we were on our way.
The cycle through Glasgow was boring and slow. We were constantly being stopped by traffic lights and we had to keep slowing down due to the numerous amount of potholes in the road. The steep hills everywhere didn't help the matter either!
Dan also got his elbow swiped by a van's wing mirror which was partly due to Dan's wobbly start but none the less he seemed ok.
Once we got out of the city the sat nav took us on the A8. We've been on lots of A-roads before but this one was scary! It was really busy and felt like a motorway. To say the least we lasted about 500 yards on the road before we got off and sat at McDonalds planning a new route.
The new route was a little more complicated but Dan's sat nav seemed to do the trick and we were off the busy 'A' roads and on much quieter easier to handle roads.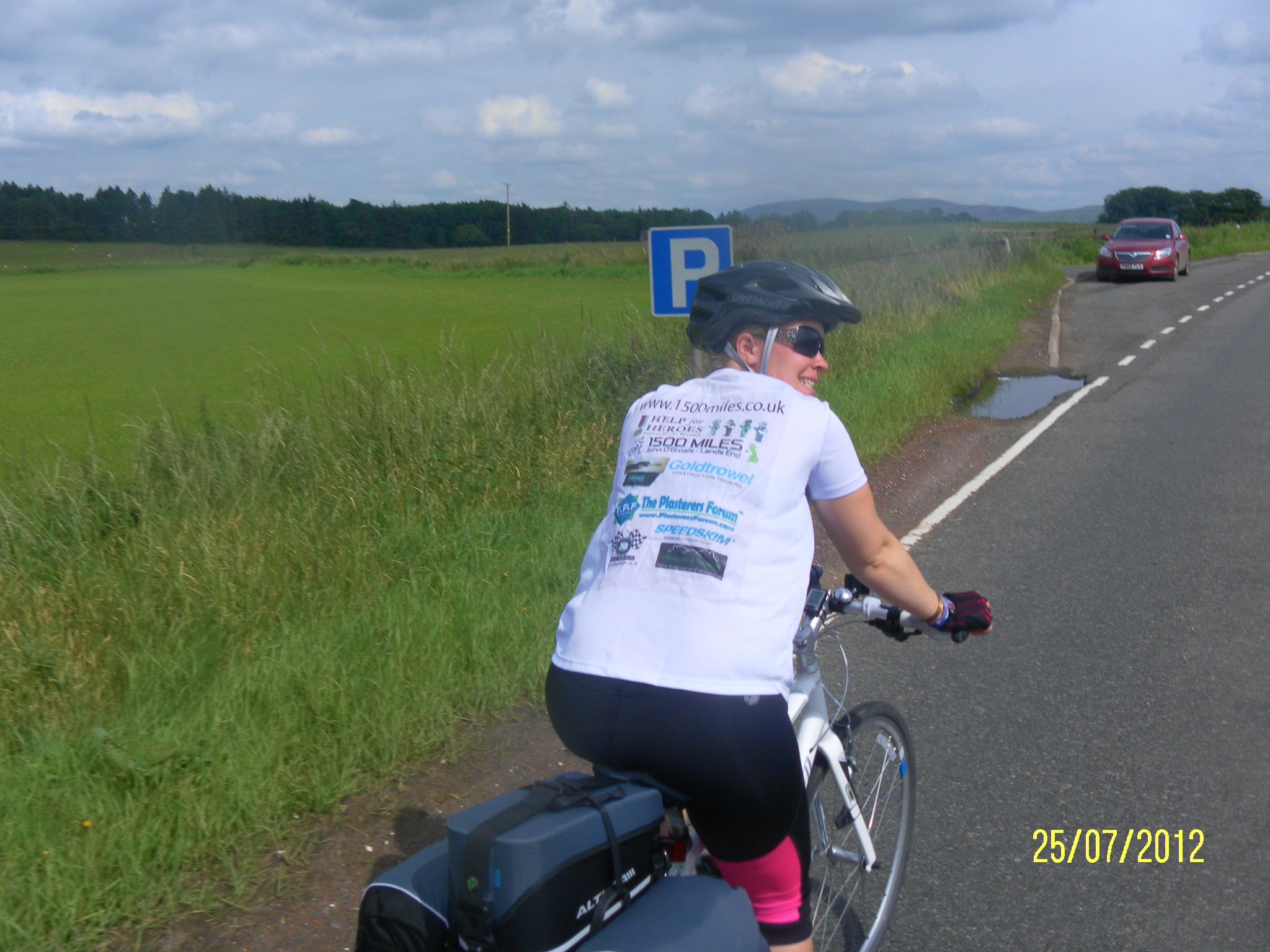 The sun was shining and the hills although were very steep and tough they were green and Dan in particular was taking a liking to everything, he was talking to horses waving at sheep and stroking horses… He was also getting a little click happy as he stormed ahead leaving me behind to laugh at his random photo taking.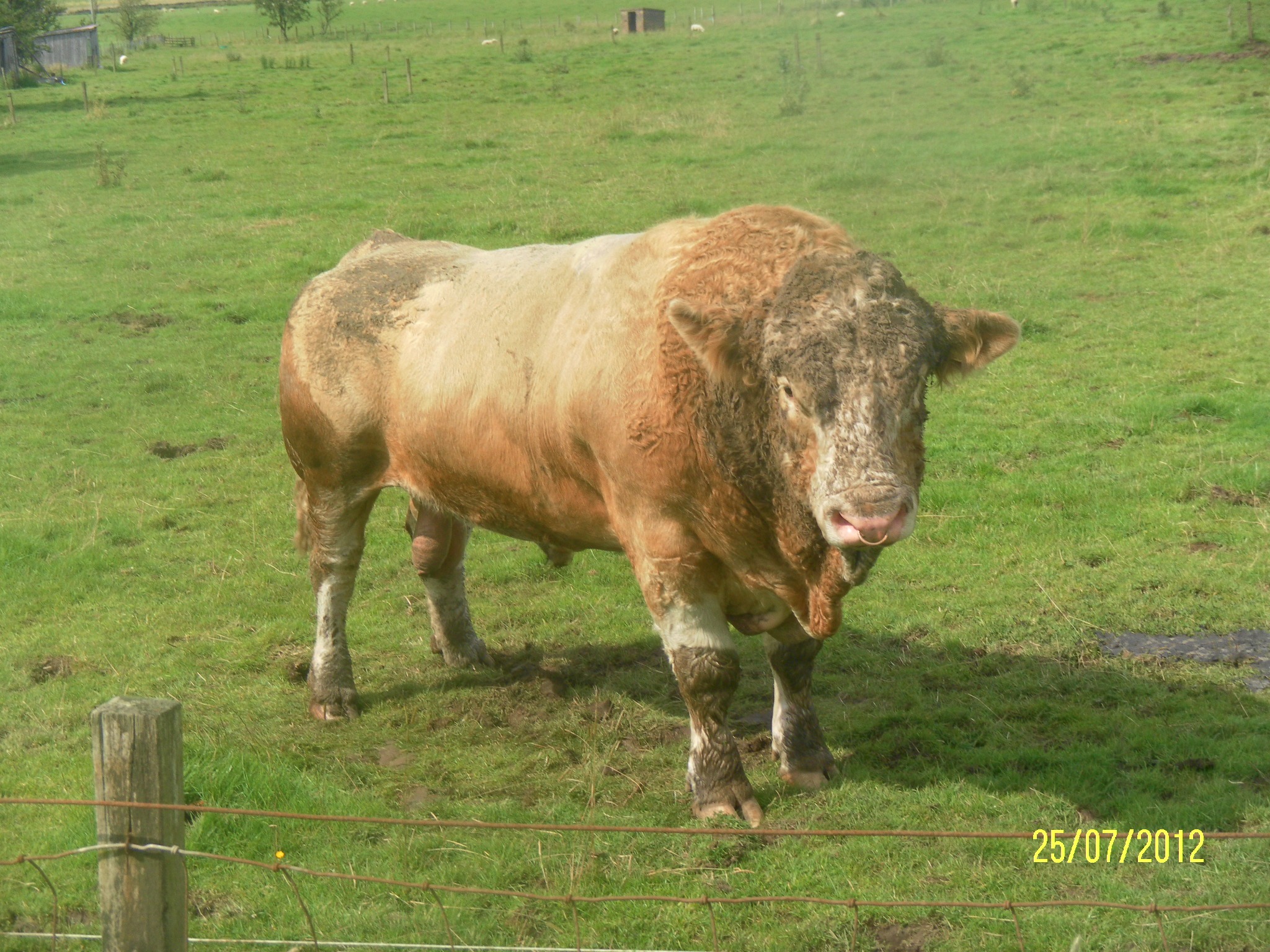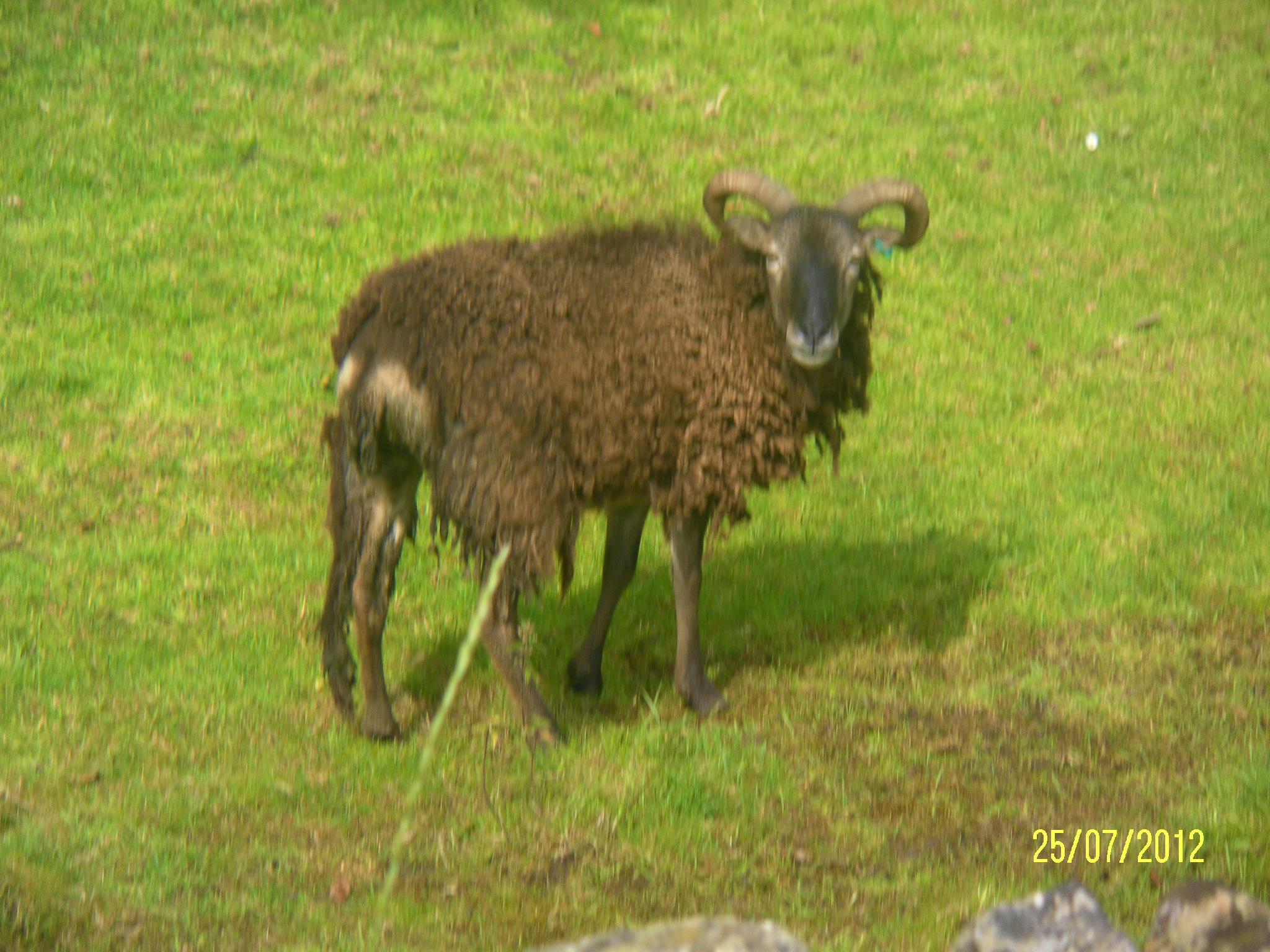 We were heading to Peebles, which is meant to be the UK's mountain bike hub and we were actually quite excited to get here as we knew this town was going to be thriving and have a good atmosphere.
We arrived at a fairly normal hour and of course we headed straight to the local pub as we were not sure where exactly we were staying, our friends Pete and Ju where booking the B&B's for us t relieve some of the pressure from us but they were having a tough time on the phones as people were simply being rude to them and not willing to budge on prices to get them into the realm of our budget.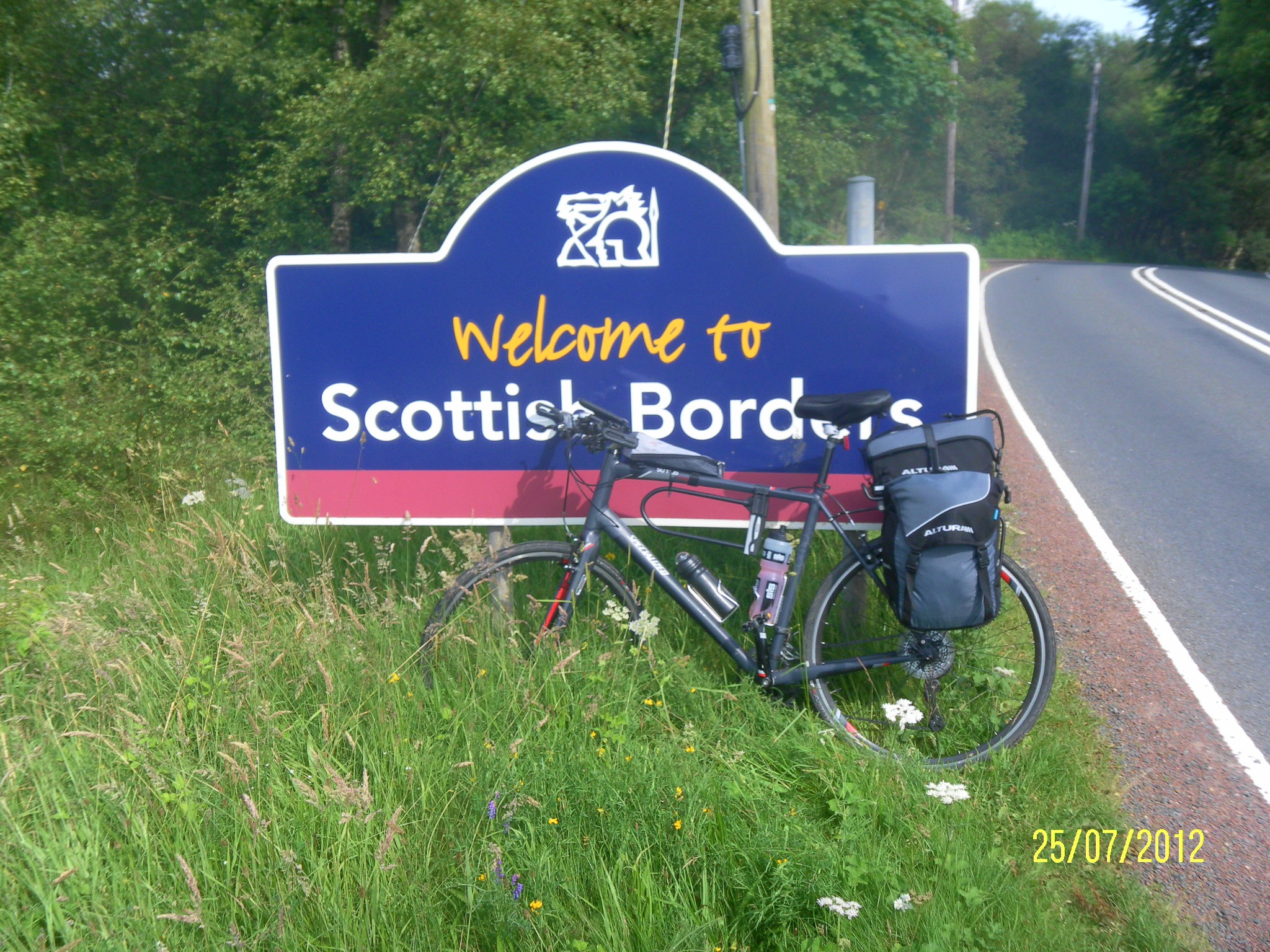 In the end Ju managed to get some discount and the room was booked and we were just looking on google to work where the B&B was when I turned round to realise it was opposite the pub we were sitting in which was a good thing because I was already fed up of cycling.
We pushed the bikes over and while Dan faffed about putting them in the garage I checked in and took a look at our room. It was a twin room which meant i had to put up with Dan's snoring and it stopped me from kicking him so he was bound to have a cracking nights sleep.
We had dinner back in the pub and Dan once again had fish and chips which by the look on his face he was not impressed with while I had chicken Fajitas. After dinner we headed out to look for a shop, we bought some chocolate and headed to back to the B&B for some well deserved sleep.