So today was the official day we leave on cycle ride down the the UK and we were up fairly early for a full English breakfast which was very well received.
I checked over the bikes before we left and Jane's bike had the chain guard rattling which was annoying so I removed it using brute force and ignorance. My bike was of course ok….. Touch wood.
We headed to the coast of John O'Groats to get the iconic photos and of course officially start our trip. However the sign was not there as the photographer was away and so we had to go to the other sign and drag another tourist to take the photos which was kind of them.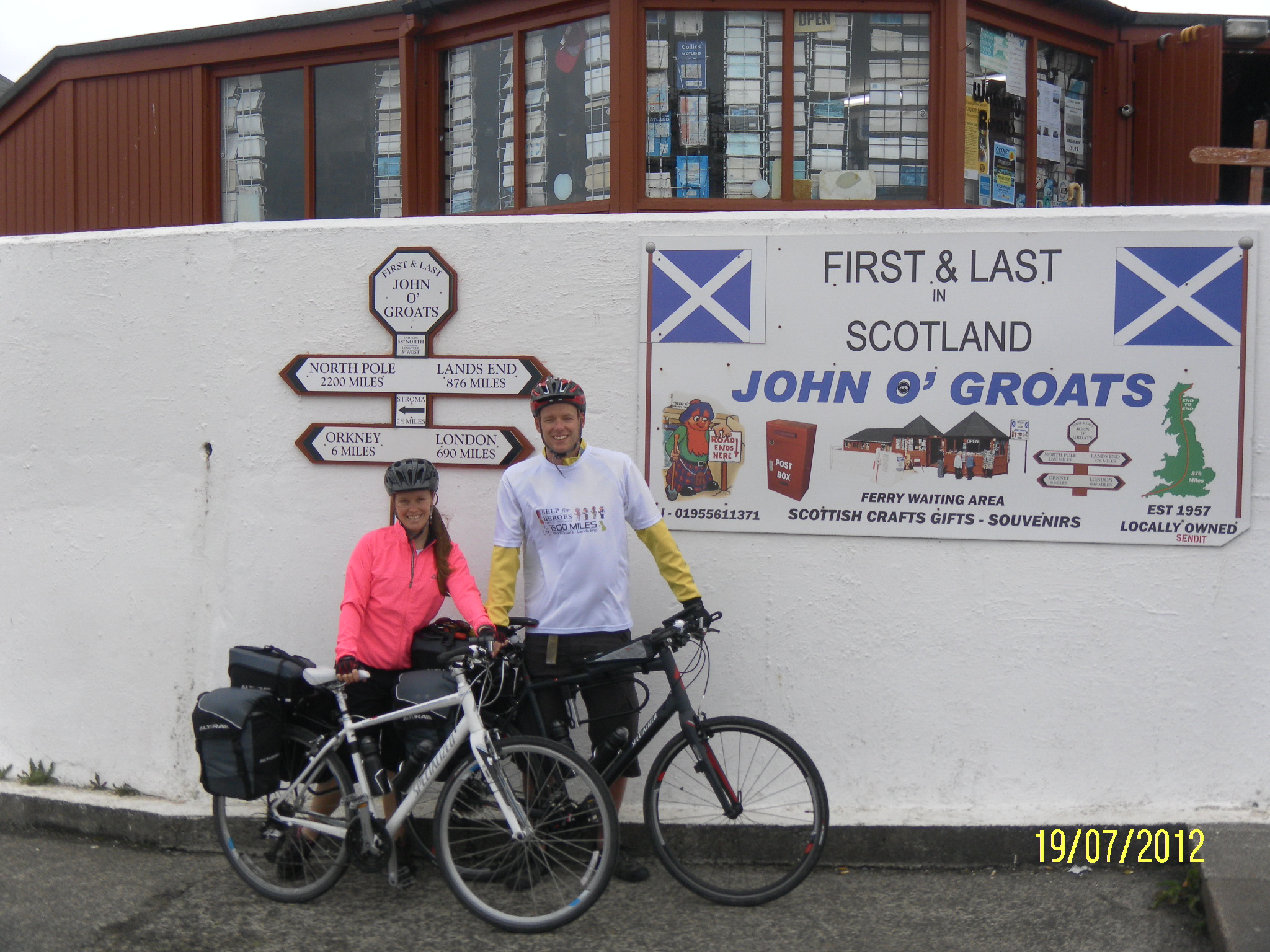 After taking the photos we headed off onto the A99 which is pretty much the only road out of John O'Groats.
We are at the moment on the same route as most people who do the trip so we were waving at a lot of other cyclists coming the other way. None of them looked tired at all and seeing ad it was our first day we must have looked exhausted.
We stopped for the first time in Wick where we ate some snacks and literally jumped back on the bikes again while heading south.
We found the roads and the routes absolutely stunning and with the camera round my neck I was able to take a lot of photos of everything and it was damn pretty.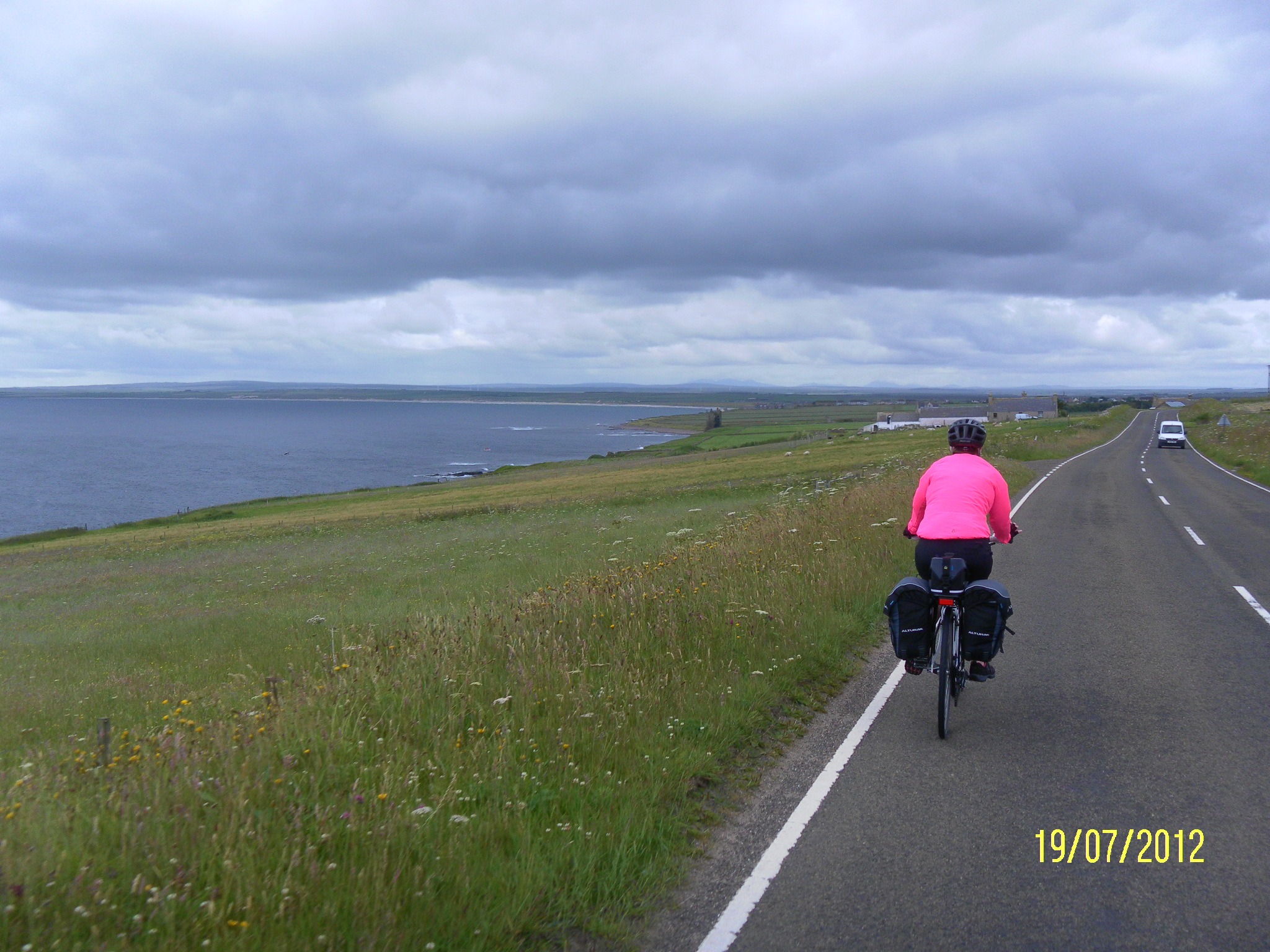 The roads were pretty hilly and lots of other cyclists told us about the tough hill that was in front of us and after a hill that was seriously tough we thought the worst was over with but how wrong could we be…..
Berriedale Braes was ahead of us, and boy we were in for treat. The descent down the valley was fast and bendy with a couple of sharp bends that nearly caught me out. What we did like is that drivers seem to be quite happy to keep behind us rather than over take.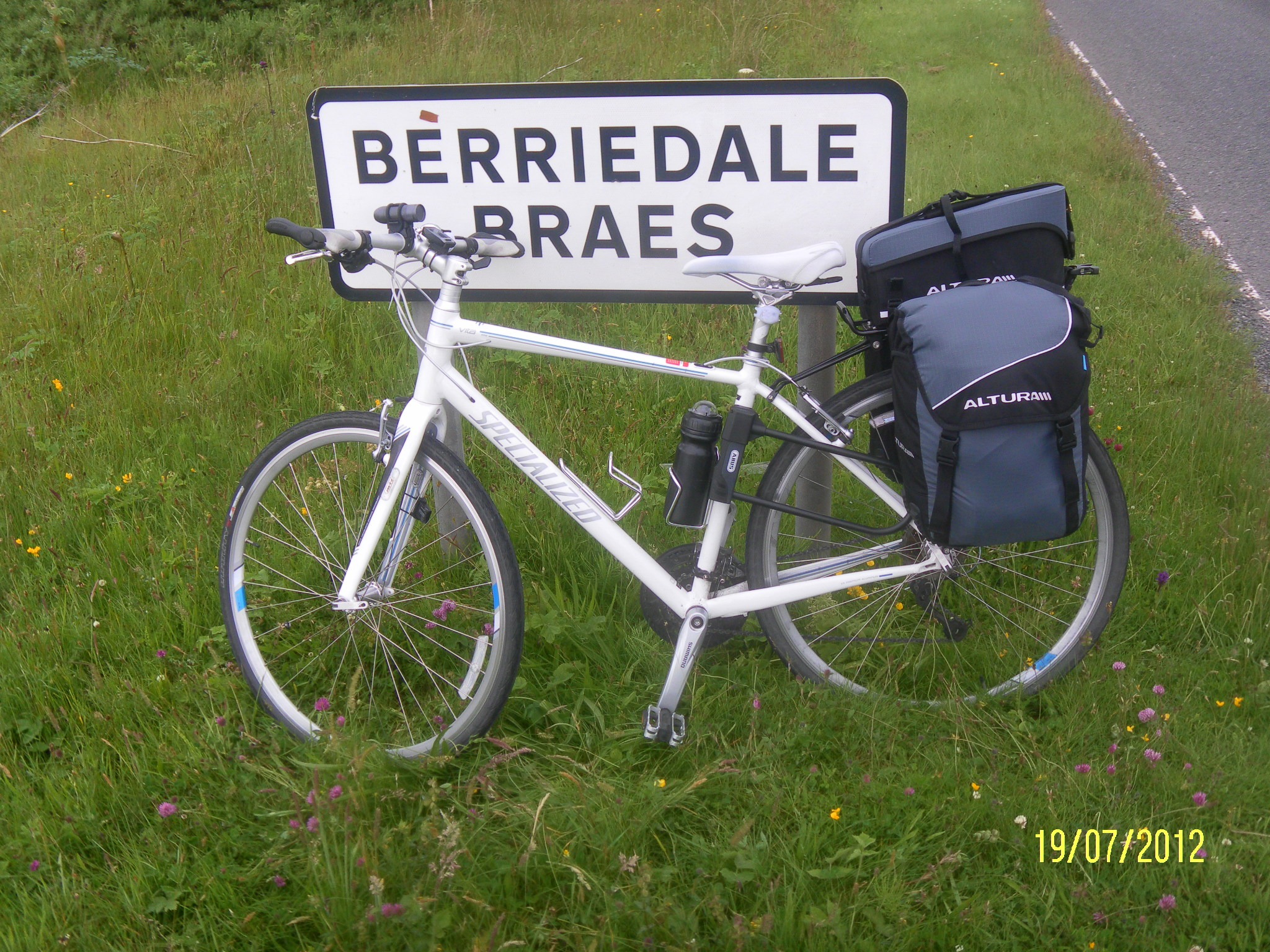 Down the hills we were reaching around around 38mph which is damn quick on a fully laden bike. It was exciting and I could hear Jane screaming behind me…lol
When you get to the bottom of the Valley it was like hitting a brick wall, the speed just dropped off and we were in the lowest gear peddling like hell just to do 4mph or so which was desperately slow.
Oh, and by the way this hill was 13% incline. I got into like a sewing machine rhythm with my heart rate monitor screaming at me stop but I knew that if I did I would roll back down the hill again. I was sweating buckets and I was trying to drink as much as I could.
I left Jane behind as she was struggling, Jane was using her heart rate monitor properly and stopping when she needed to. It was tough and hard work. In fact it was gruelling and it was exhausting but when I finally made it to the top what a sense of achievement.
I took a seat on the side of the road while I waited for Jane to come up the hill and she knew that when I stopped it was the top so she could now see the end was in sight.
The next few miles were hard but I think that was because we tired our poor little legs out.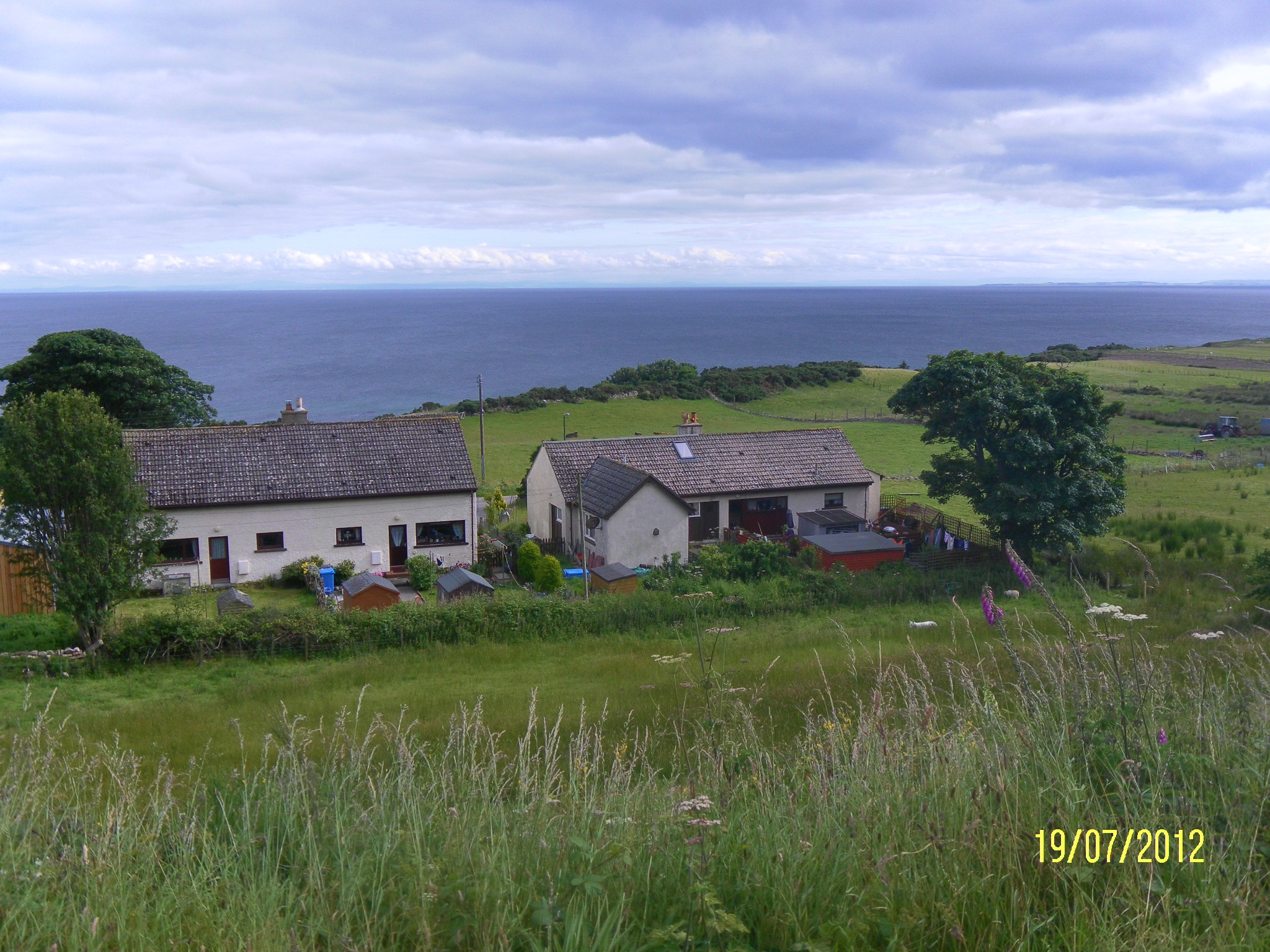 We had to get to Golspie as Peter and Julie had organised our accommodation for the night and I have to say we made it in quite good time. We were exhausted but we had enjoyed the ride.
We headed out for dinner and the only place that was open was a fish and chip shop so that is what we had to eat. Which we soon learnt was a fail to have that at lunch. Lucky I love fish and chips so much.
We had done about 70 miles today which was not too bad really.