It was a frantic start to the day today as both myself and Jane wanted to go to different places so we agreed we would go our seperate ways and meet up by midday so that we can get what we wanted to get done without wasting any of each others time.
So what did we both want to do today in and around Royal Wootton Bassett?
Well since my powerkite experience at Newark Kit Car show with Steve and then stopping at Steves for a night a few days ago he then reassured me that I should buy a kite… I am addicted to adrenalin so I didn't take much pursuasion… SO looking online I find a shop that stocked the kite I wanted and I was about to place the order when I notice that they are literally only 6 miles away from me and so it seemed silly spending money on postage when I could simply just pick it up and then get all of the advice and help I would need to get started.
Jane wanted to go to a tattooist as she had damaged her tounge bar while eating dinner the night before so she was off to get that sorted and I was headed for Swindon to get my kite 🙂
We parted company in Royal Wootton Basset and I stormed off to Swindon I really did push on and I was doing some very quick miles, I did not have to worry about whether Jane was following I could just keep going as fast as I can and the roads panned out nicely with some good down hill fast bits coupled with a selection of fast twists and turns.
I get to the shop at exactly the time they were opening and I walk in a little bit sweaty and a bit out of breath but I did not care one bit, I was in my heaven. This shop was stacked to the rafters with skateboards, longboards and more importantly Kites…. I knew as soon as I stepped into the shop it was the right decision to come there.
I was offered a cup of tea straight away which I took and started chatting about our trip and what not and nearly forgot why I was there in the first place then it clicked and the chaps gave me the advice and the info I needed and after I haggled the price down (I never pay full retail for anything these days) I was now the proud owner of a powerkite.
I started to head to Marlborough and meet Jane and like the journey to Swindon it was pretty fast but it did feel funny not having Jane near as I did find myself looking round and seeing if she was about and what not. I was hoping to get to Marlborough before Jane but she beat me to it and I soon got a text explaining that she was in a tea room in the heart of Marlborough.
I stumbled into this fancy looking tea room and I was sweating and it was pretty gross for people eating cakes and drinking tea but hey ho anything for charity. I had a very very cold coke and huge slice of Carrot cake and Jane and I exchanged stories and it would seem that Jane had a real tough journey as she found the hilly route to Marlborough where I found a not so hilly route.
I have now cooled down and my brow has stopped dripping onto our table and people are now not staring as much as they were before but still I could sense they where not too keen on the aroma of my cycling Jacket as this was something that even I could not stand the smell of and it was my smell.
We left the Tea room and were headed for Tidworth where the Help For Heroes headquarters are and where the whole charity started out. On the way there we were going through the Salisbury plains and the signs we were seeing where a little odd like the warning signs for Tank crossings and what not which was a little bizzare but still made for an interesting cycle.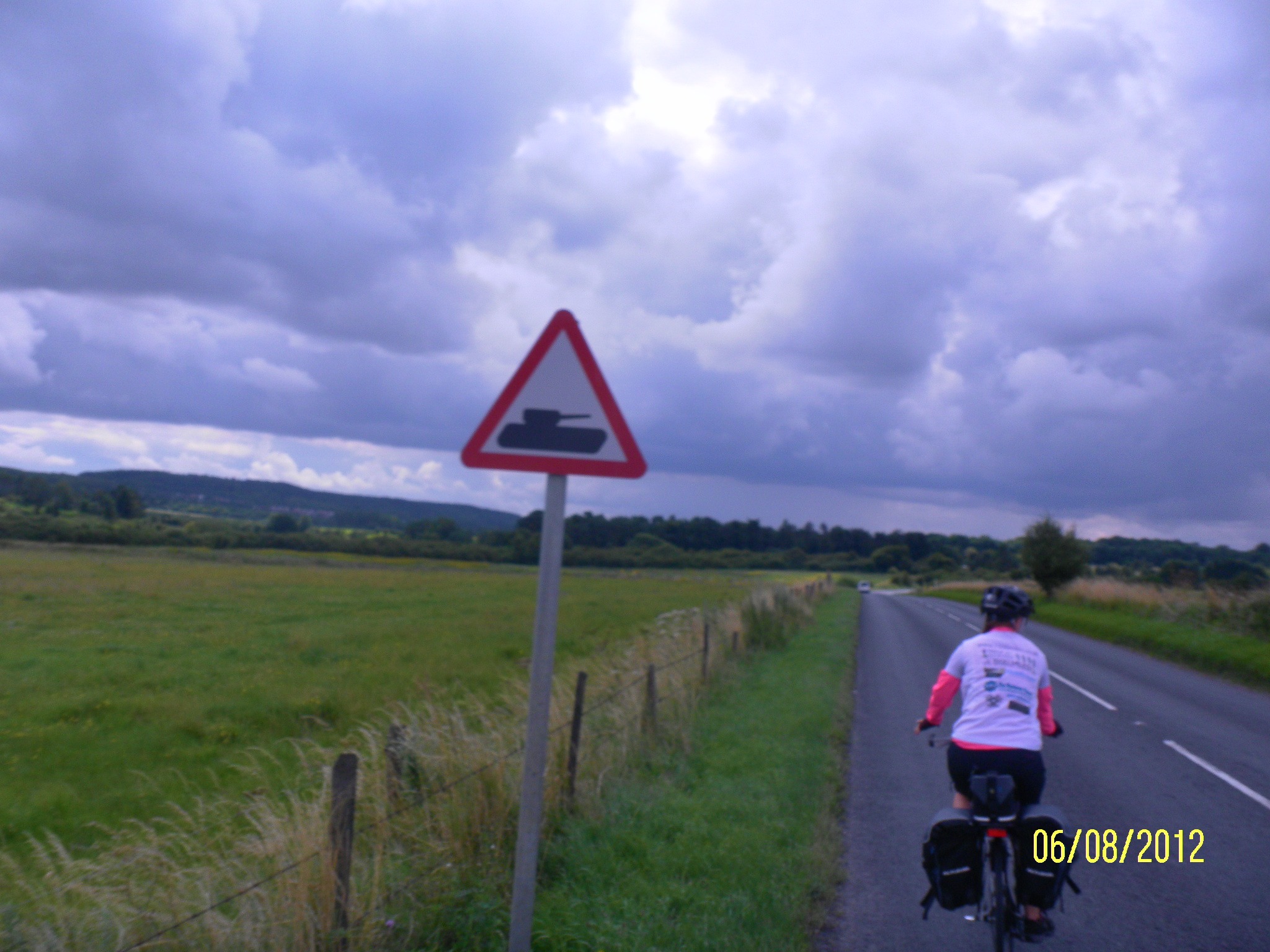 We got to the Help For Heroes Tin Hut and we were instantly offered tea and food and we were made to feel really welcome. I would like to say I can remember names but to be honest I suck at that so I apologise now for not naming anybody 🙁 We ate cherry bakewells and icecream as the staff and the office manager try to fatten us up. They where so excited about our trip and you could see that they where genuinely interested in our stories.
We got shown round the offices and told some stories about some of the people who are actually competing in the olympics and told us about a soldier that they had helped who had woken up in a body bag which doesn't even bear thinking about.
The whole office was completly bonkers and felt like a really nice place to work and the staff were just so friendly.
We were then taken to Tedworth house which is kinder like a rehabilitation center for the service people and it is a spectacular building and we where walked round it explaining about what goes on and what the new buildings where going to be and you could really get a feel for what Help For Heroes does as a charity and it certainly made us more determined to finish the trip and I am already planning more fundraising events.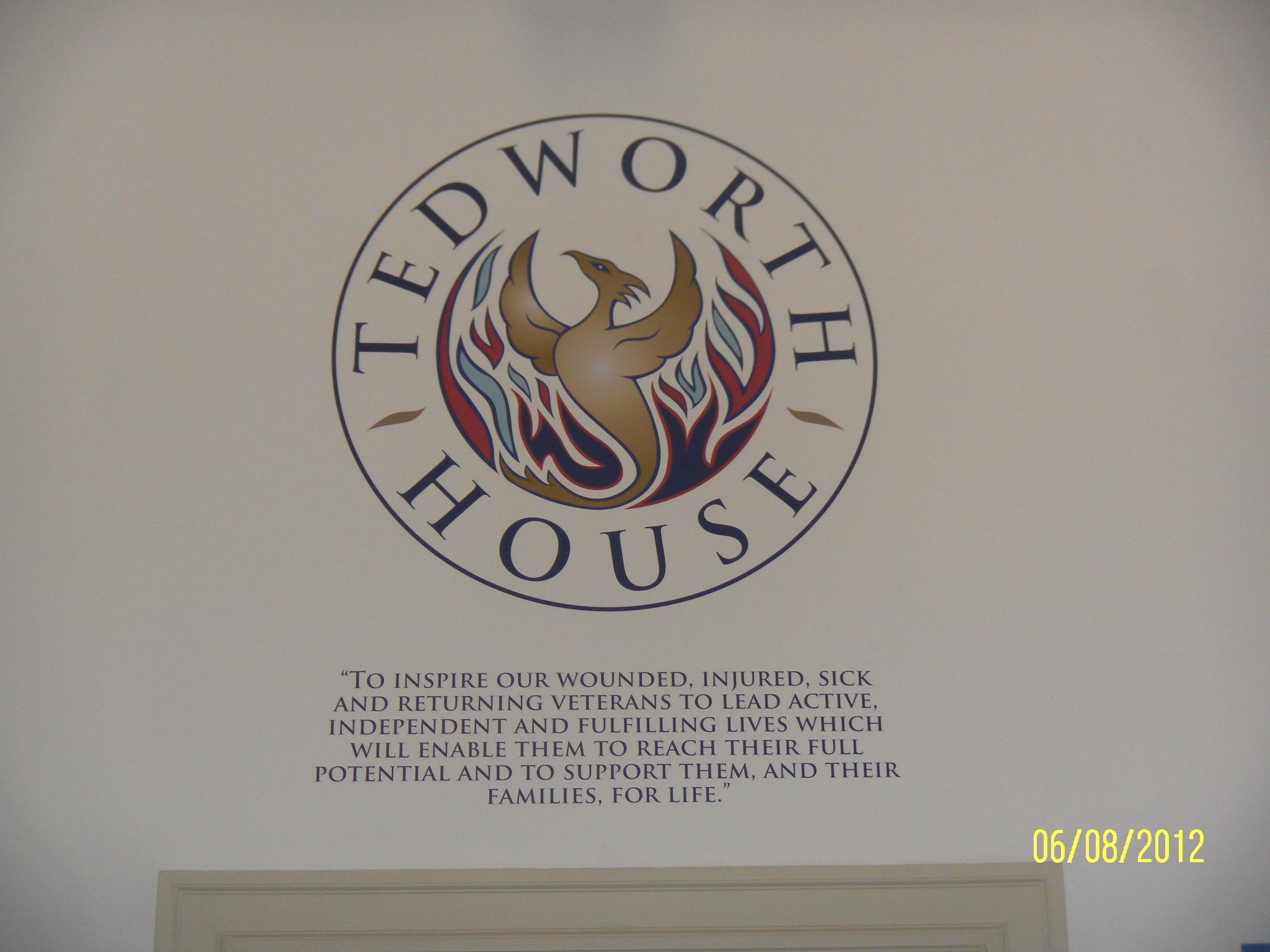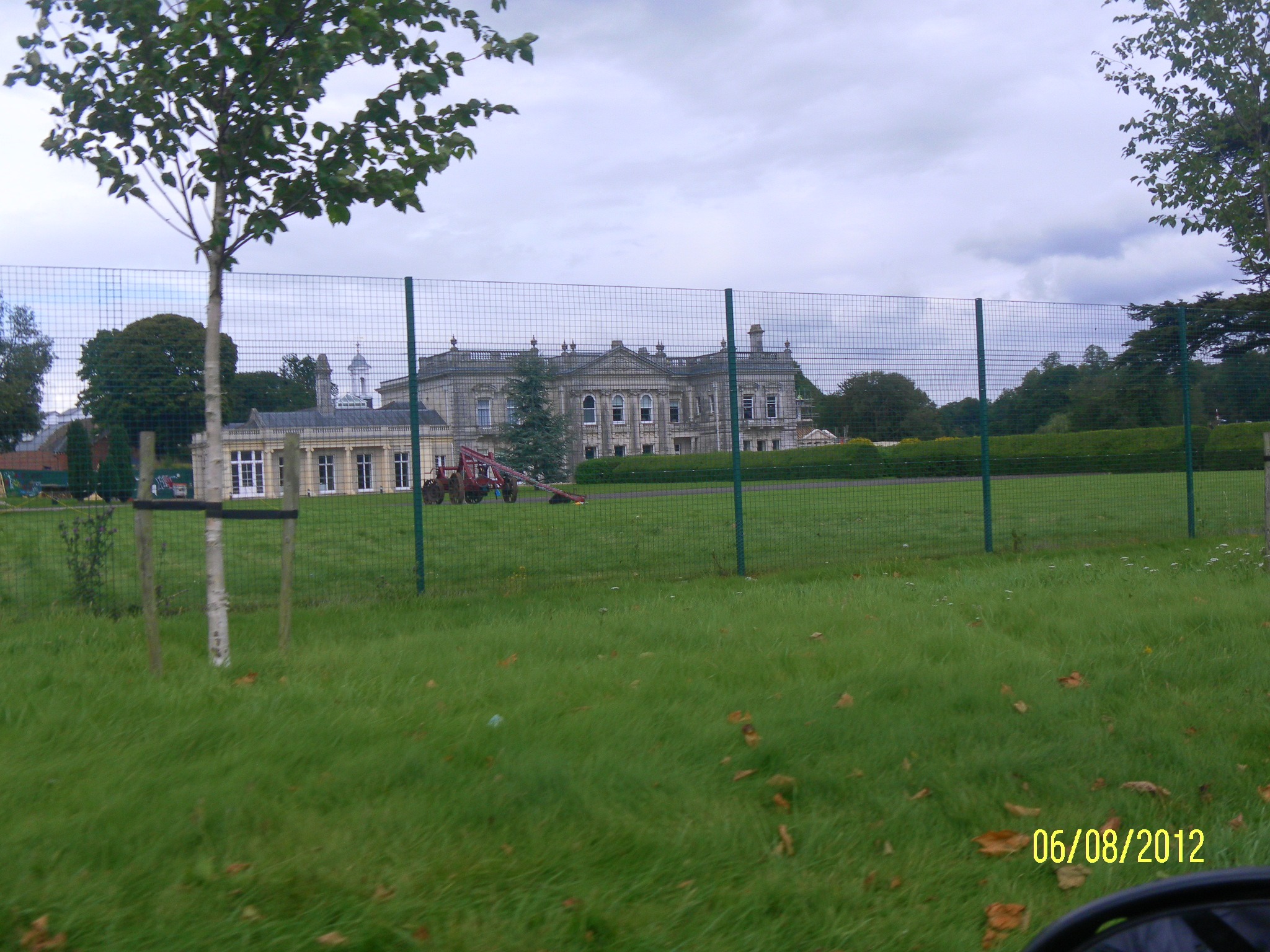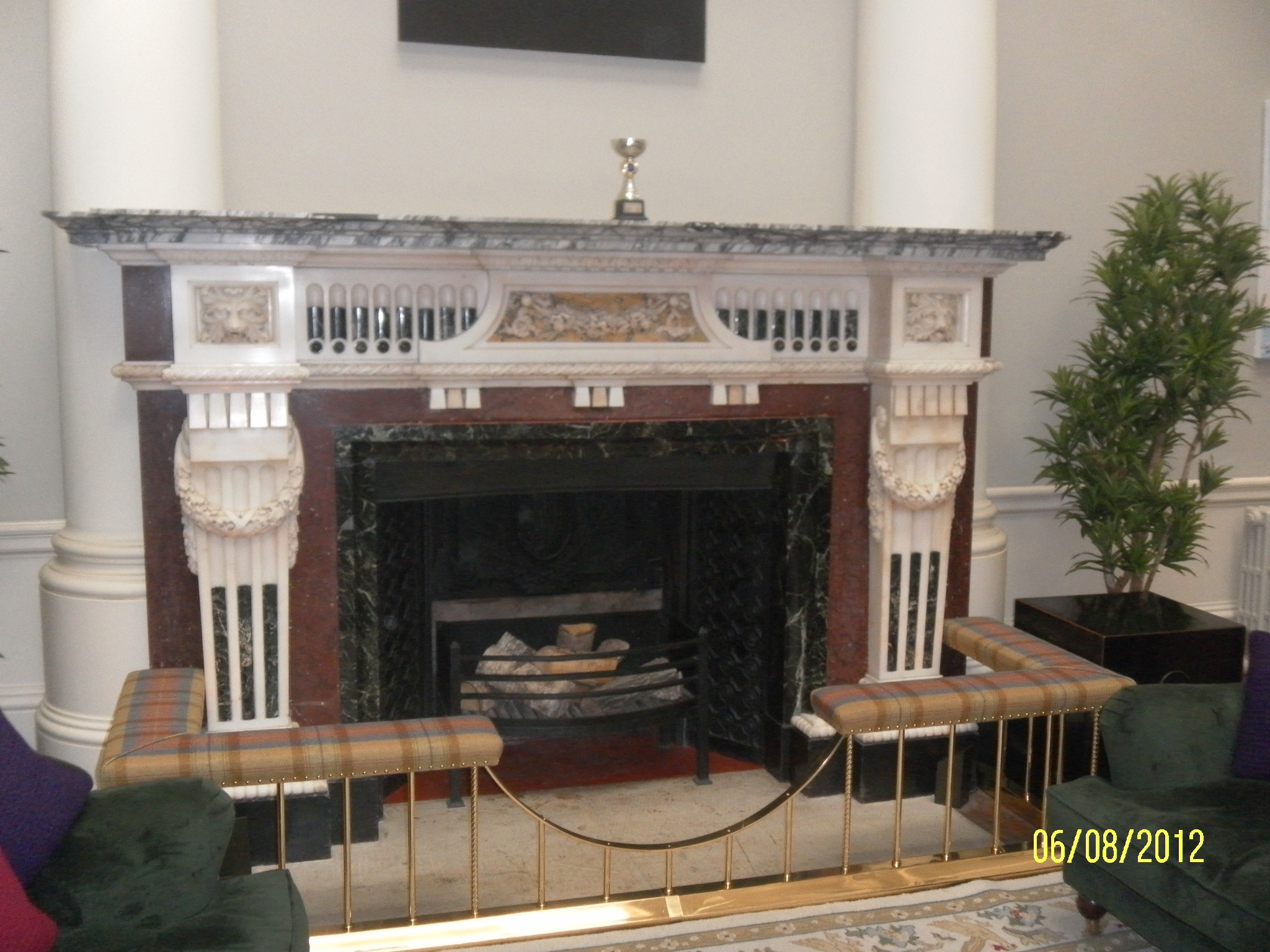 We headed back to the office and we ate more food and I had another cup of tea and the staff and volunteers were helping us find places to do laundry and offering suggestions as where to stay and it was really good.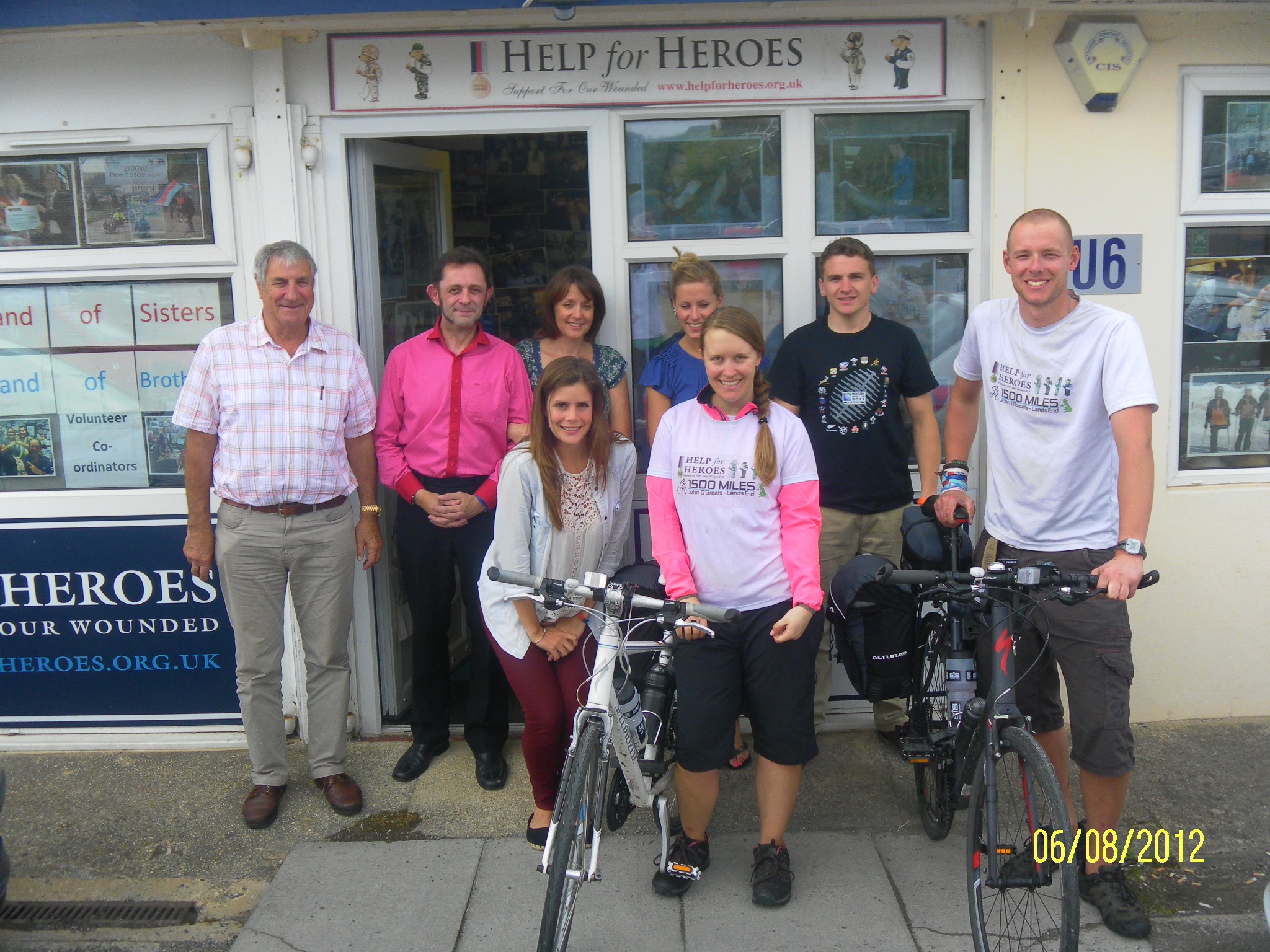 The office I have to say is decorated by just photographs and Newspaper cuttings for everything to do with Help For Heroes and it made the offices feel alive and it was such a great atmosphere. We went outside for photos and to show them the bikes in which we have travelled over a 1000 miles on.
When we left the office they all cheered and clapped us out of the car park and it was a good feeling to know that they were really respective of not only what we are doing but of the people that they are helping.
After leaving the Help For Heroes office we are now headed for Salisbury where our friends Julie and Pete had organised us some more accomodation which is always a great weight off our minds. We decided that we had a little bit of time to kill and we really should go and do some washing as our cycling clothes were looking a little bit rough and they were starting to smell. Especially my cycling jacket which pretty much turns me into a boil in the bag dinner as it gets so hot.
The laundrette was as you would expect hot and stank of BO and there is myself and Jane stripping to our underwear and filling up 2 washing machines. We got some starnage looks but by this point we really did not care. £10 later and our clothes where washed, now we had to dry them another £4 later and our clothes were dry(ish). I say our clothes were washed I didn't say they were clean…. They smelt fresher at the very least.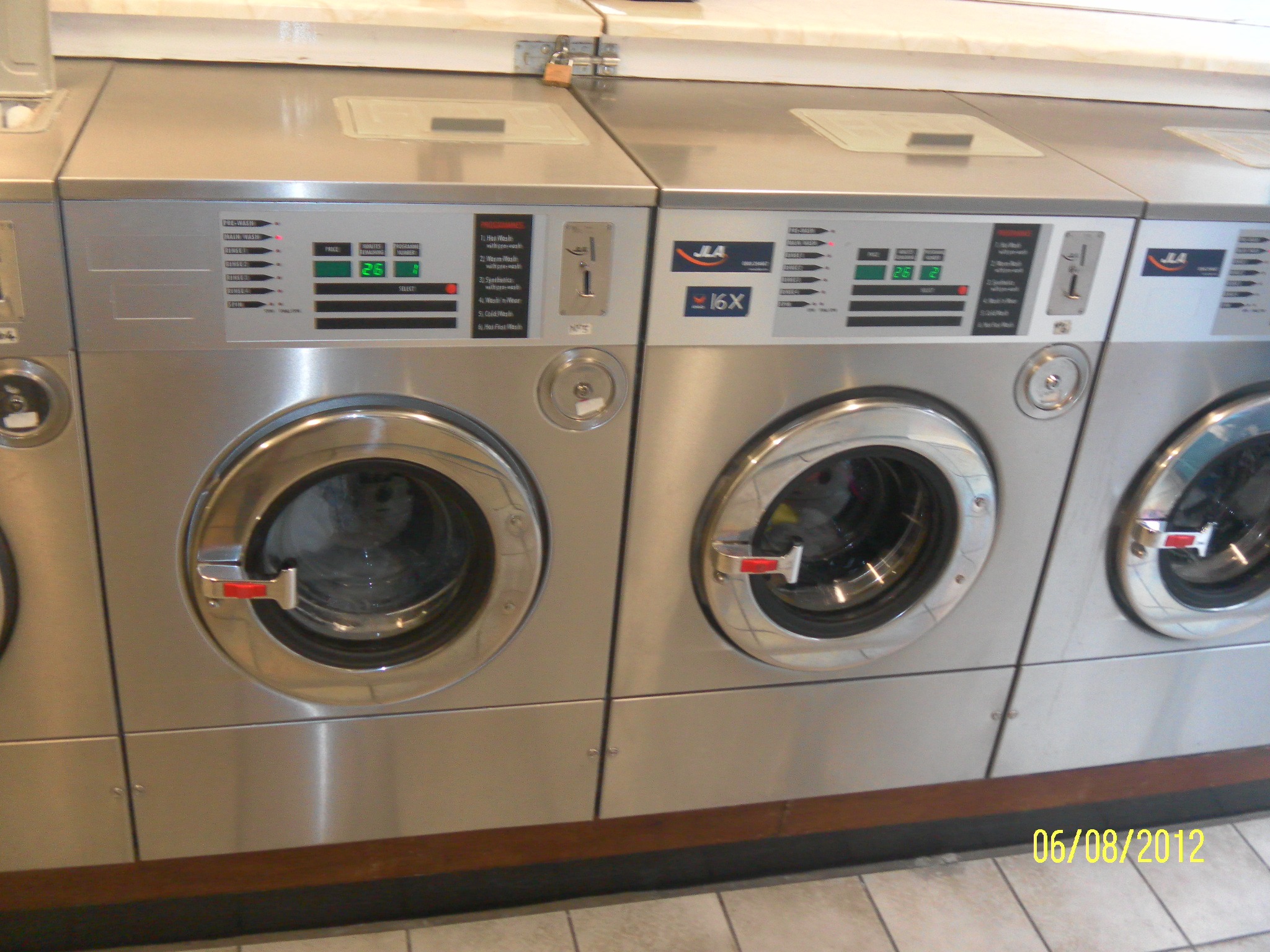 We arrived out our B&B which was about 6 miles from the laundrette and the postcode that is for their house is not actually the right one so we spent about an hour going up and down these stupid farm tracks trying to find this B&B… what ever is wrong with numbering your house. A house name is not that helpful when the road is 15 miles long and you are starting in the middle of it. But we did eventually find it and we settled in and got showered and headed out for some food in a rather crap pub.
The guy behind the bar thought he was the landlord but he wasn't and he tried playing the big man but was useless and couldn't hold a conversation if he tried so we decided to call it an early night and hit the hay.