The plan for today was to get to Brecon which is in the Brecon Beacons National park. This was very much out of the way from heading south to Lands End however I wanted to see the beacons so that was that and we were off.
We leave Worcester and we start cycling up lots and lots of slow inclined hills where we are literally doing only a few miles an hour which is sole destroying as you are quite literally not making any progress and that makes you feel pretty bad especially as we are use to bumbling along at a nice 15 +mph.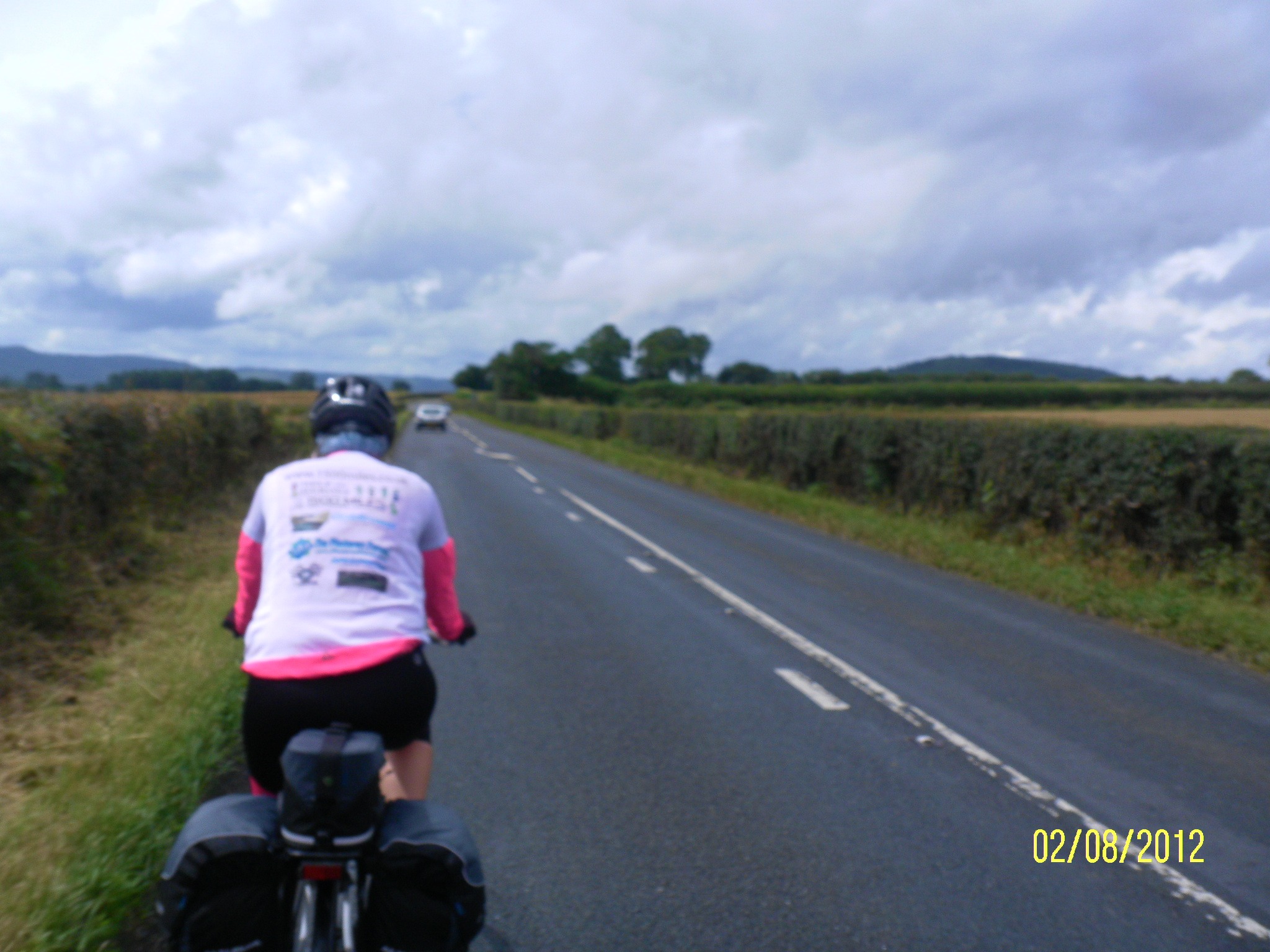 Jane really struggles with the uphill bits of the trip, and I am not entirely sure why as all you have to do is keep peddling and pushing but this seems to evade Jane and any slight hill she seems to slow down to speeds that I cant even walk at however she does eventually get to the top of the hills which is all that matters in the end
However, even I was struggling today.
Its strange really as I enjoy cycling and I enjoy travelling and seeing new places and meeting new people but for the life of me I could not be bothered for it today. Every excuse to stop and I would, when I needed a drink, instead of keeping the same pace (all be it slow) and drinking I would stop stare longingly at the tarmac that lay ahead have a few lame sips and try and find something to take a photo of and then carry on again at the same slow pace while thinking about another reason to stop again.
The thing is when I get bored I harass and annoy the hell out of everybody around me and in most cases that tends to be only Jane so she gets the full brunt of my comments, verbal abuse and normally the brunt of most of my jokes which are also lame (apparently).
I have missed listening to the radio over the last few weeks so I have made up my own radio station which I have aptly named "Cycle FM" which pretty much consists of me giving running commentry on Janes cycling skills and for music its just me singing at the top of my voice cheesy songs and nine times out of ten the wrong words for the wrong songs but hey whatever keeps me going. But this does wear Jane down a lot and she often yells at me to shut up… which only makes me sing louder and more annoying songs….
Today Jane was looking for excuses as to why she was cycling slowly, for me I knew it was because I didn't give a damn but Jane would not admit that and decided it was my fault that she was slow.
Now only a women can do this and make any situation a mans fault so are you ready for this.
The reason why Jane was slow today was because of slip streaming…. I kid you not!!
I was not aware that slipstreaming had noticeable effects at 6mph so I suggested that I would lead for a while, which annoys her even more as she says I am going to quick…. I slow down to her pace and she complains that she is always on the brakes… I can't win!!!
When going down hills I slipstream Jane a lot as I prefer to be behind her as she is the less experienced rider and I am able to create space behind her from cars overtaking, however because of slip streaming I dont have to peddle and I pretty much get a free ride all the way down the hills 🙂 which you can imagine annoys the hell out of Jane even more.
So today instead of pushing on and waiting at the tops of hills for Jane to arrive I would stay behind her singing and taking the mick but this was soon wearing on Jane as she said I was now harassing her to go quicker… oh boy its going to be a longggggg day……
The first main stop was naturally going to be in a pub where we would get a beer and some food and today was not any different to any other except we left a huge puddle under our table and I fell asleep. I really could not be bothered at all!!
About two hours had passed and we decided that we really should push on and try our best to get to Brecon before dark. It really was not that far away but at our pace it could take a few days.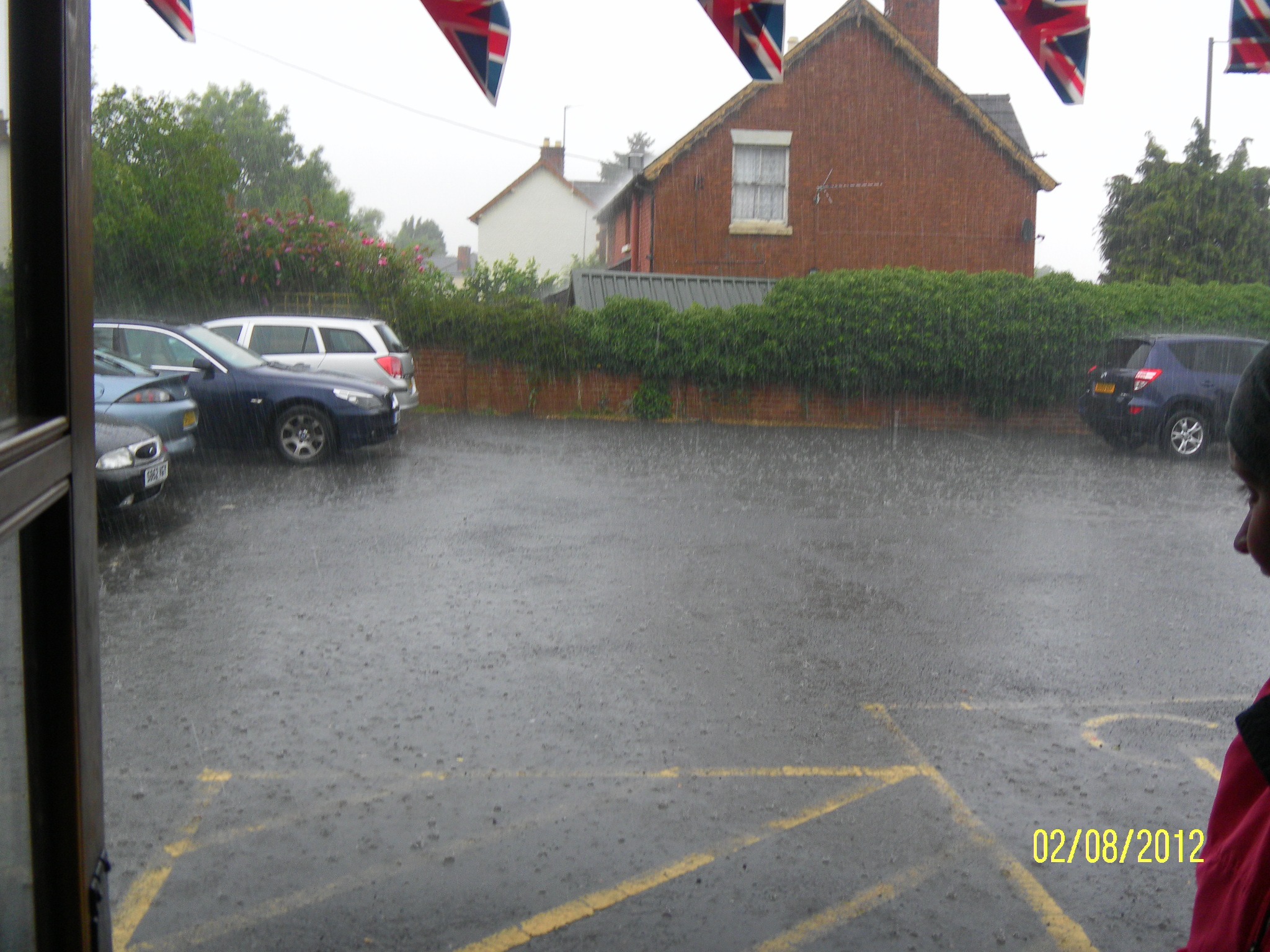 I take a look outside and its quite literally raining cats and dogs and this instantly makes us groan so we spend another thirty minutes getting ready and finding excuses not to get on our bikes.
But eventually we got back to the job in hand and I was soon taking photos of the local farm animals and this time I had found pigs 🙂 So a random stop and a milkshake later we were set to start moving again.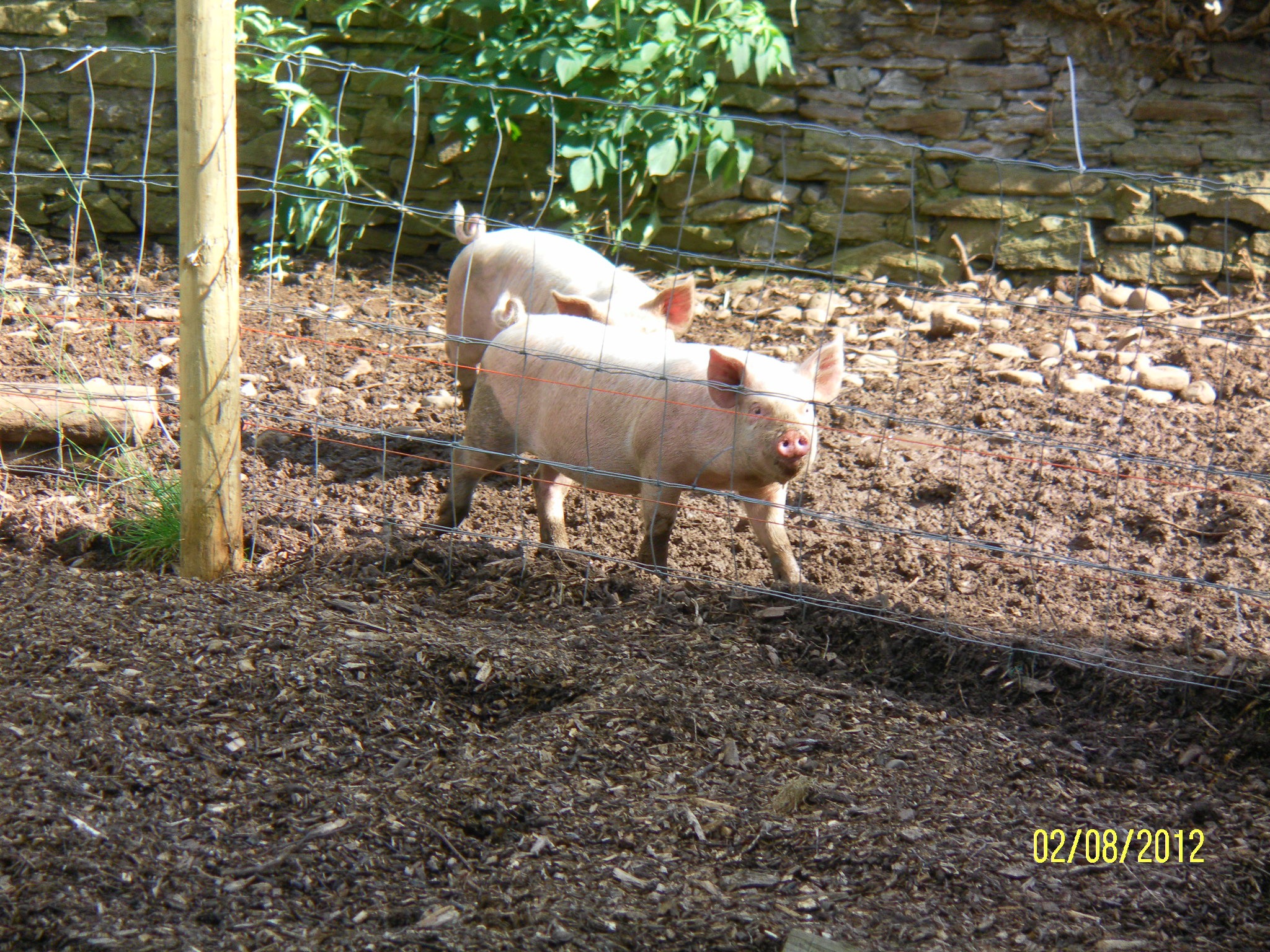 We decided that maybe we can't make it to the actual destination and started trying our luck at a few B&B's we went into one B&B and this was quite nice and the fact the signs all said five star did not deter Jane from going and asking how much it was for a room.
A few minutes had passed and the manager came out and said it would £175 a night, I wont repeat what left Janes mouth but it wasn't exactly tactful but that is just Jane's way. After leaving there quite quickly with our heads held high I could only imagine what was being said by the manager and his staff.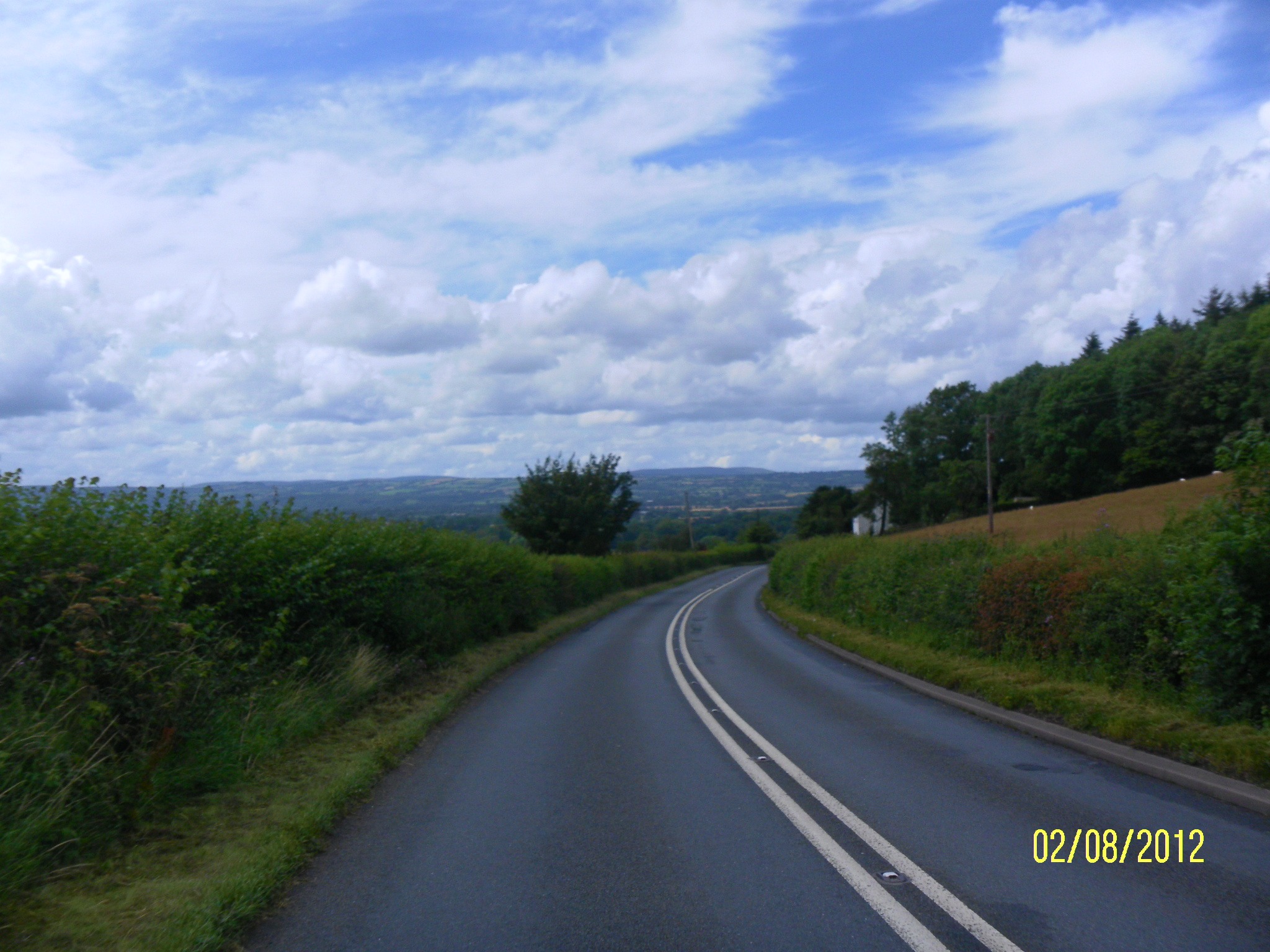 We cracked on to Brecon and we did eventually make it and we found a nice little B&B where we haggled this poor lady down on price which was fine as I didnt feel guilty until Jane broke the towel rail in the bathroom. I know that the next person that tries to use it will be like us picking their towel up off a wet bathroom floor.
While having our showers and getting ready to head out I get a phone call from a friend of ours that told us that he had finally got us into the local paper. We were chuffed to bits 🙂 Jane however was not too impressed with the headline but it was actually quite a well written article and I am still puzzled as to where they got the figure of £2000 from but hey that is reporters for you.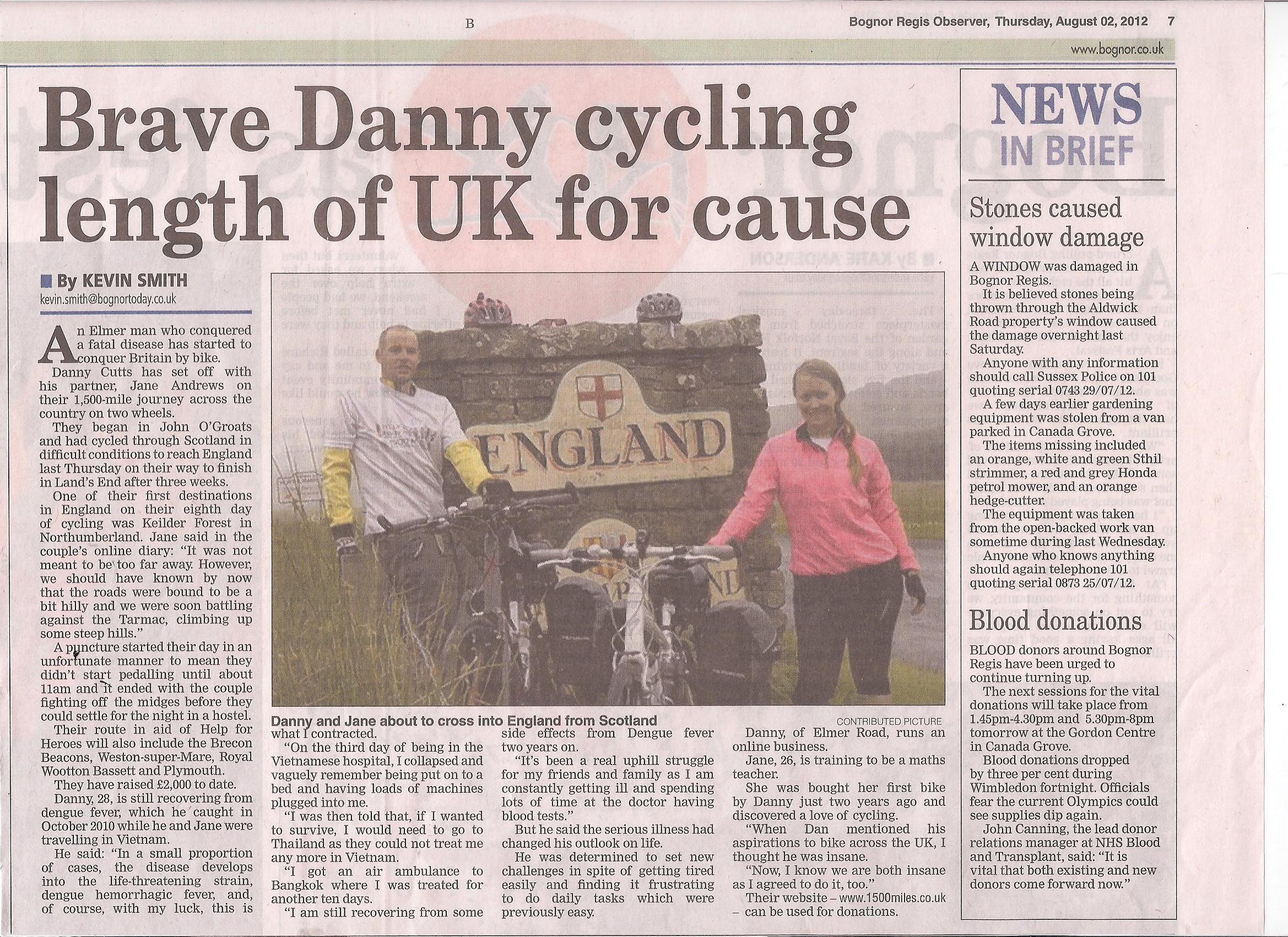 Brecon is quite a nice town with lots ally ways and lots of different shops with very few chain shops which is always nice and we headed to an indian restaurant which was perfect. After that we decided to try and cheer ourselves up by going to the pub accross the road from our B&B where they had free wifi, so we both drank excessive amounts and clacked away on our phones trying to check emails and facebook.
It was another late night but we were tucked up in bed with the room spinning …. Perfect