Today we went to The Carlsbad Caverns, pretty impressive caverns, in fact, they are massive and are full of stalactites and stalagmites.
It was very dark and cold in here there is also a massive population of bats in the caves, so we were all very conscious of being shat on.
The walk through the caves took about 3 hours and was very interesting but very difficult to take photos because you were not allowed to use a flash and Jane has shaky hands.
The photo above shows a stalactite (going downwards) and a stalagmite (going upwards) they might meet each other in a couple of million years!!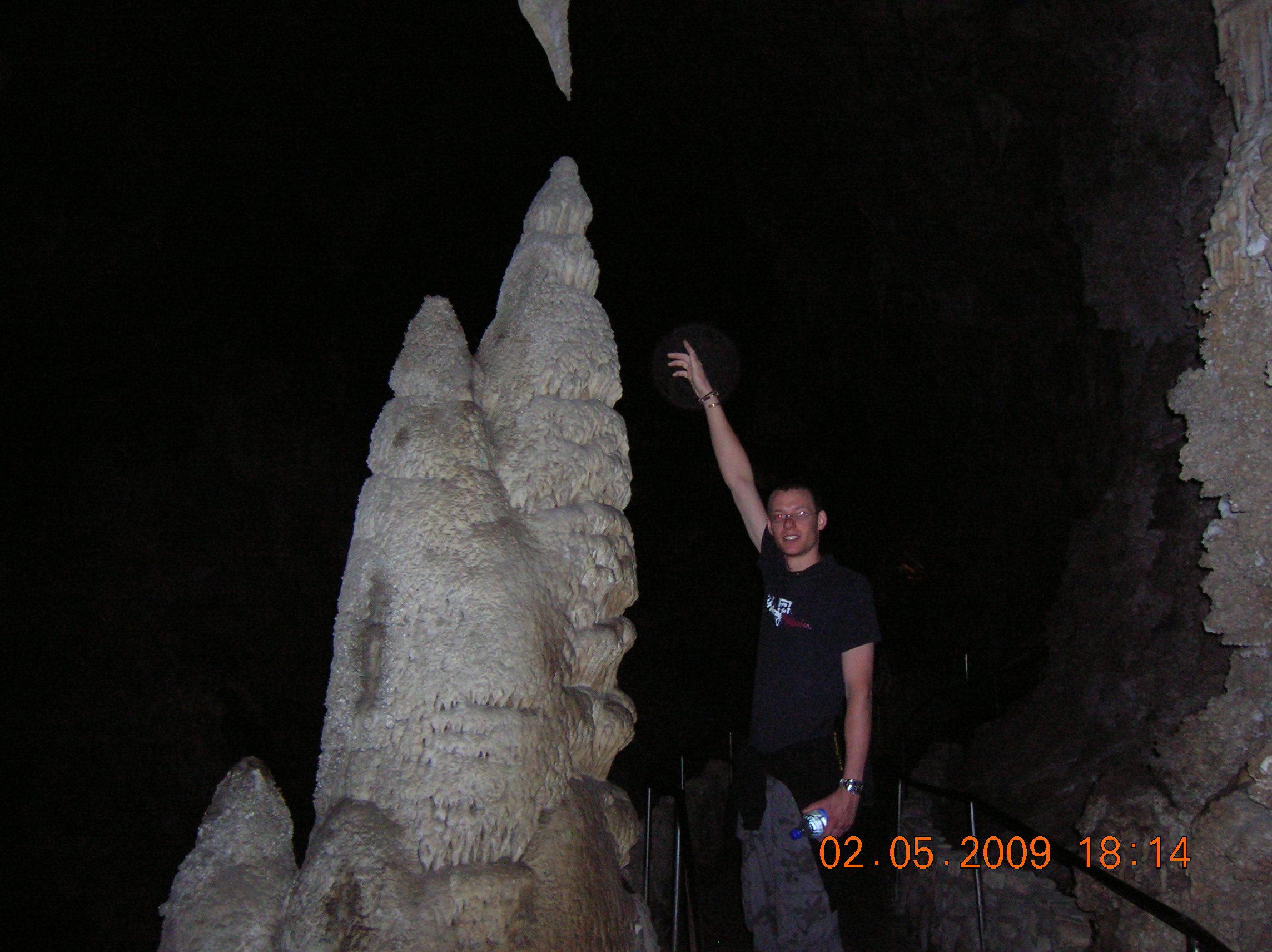 After Carlsbad, we headed towards Roswell, and when we arrive there, it is the strangest boring town we all have ever been too. Talk about pointless. We walked the high street in about 10 minutes, and we had one and a half hours to kill so we found a coffee shop and sat in there… we were so bored!!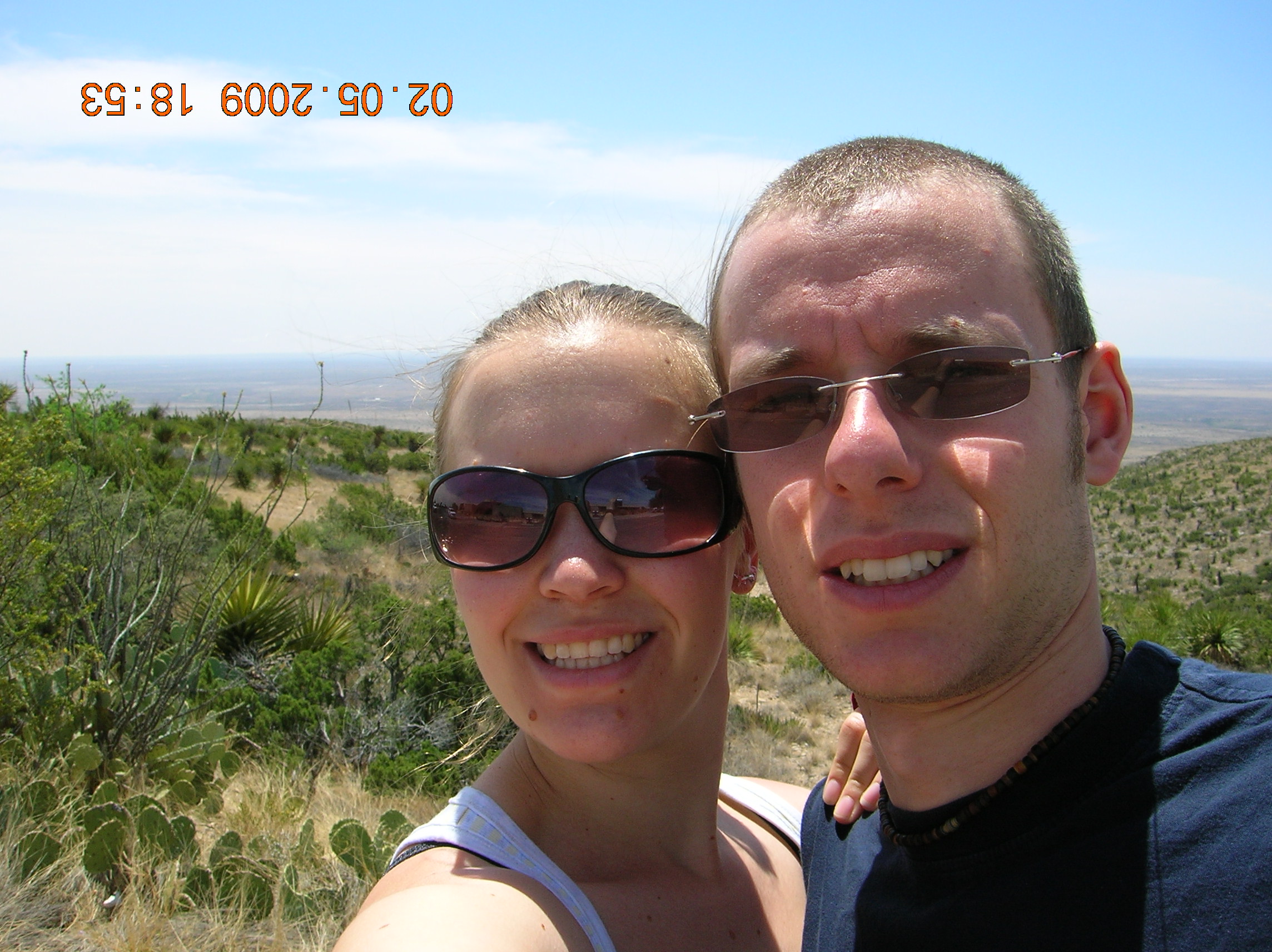 So we head for camp, and it is in the Arshole of nowhere and not only that we had to pay $2 for a shower. Myself and the boys play more frisbee to pass the time while the two girls cook dinner.