This tree tunnel is known as the "Dark Hedges", and it probably looks familiar because it was used on the TV show "Game of Thrones" in season 2 episode 1. Make sure when you watch it, you keep an eye open for it.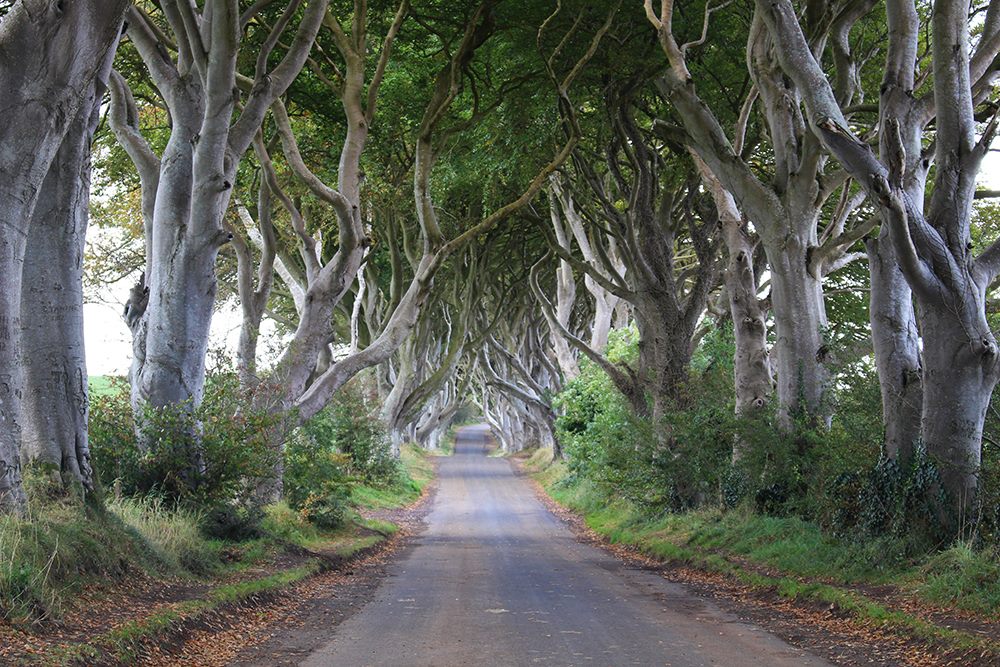 Photo Credit: Facebook via Karen Dermody
Dark Hedges is one of the most photographed places yet least visited places in Ireland, this avenue is made up of beech trees along the Bregagh Road near Ballymoney in County Antrim and was planted over 200 years ago.
The beech trees were planted to enhance the avenue leading to a grand Georgian property called Gracehill House, owned by the Stuart family. Whoever decided to plant these trees had a long term plan ahead of them as they take a very long time to grow.
The avenue today is a public road, and the Georgian property is on a golf course. The trees are the boundaries to farmers fields, and thankfully there has not been any development on the road, so the trees are left to be completely natural and magnificence.
Photographers love the Dark Hedges because of how the beech tree branches intertwine and when you are there at sunset the whole avenue lights up with a glow that will leave you with a dropped jaw. People say that when you walk towards the Dark Hedges, it feels like the branches are drawing you in with some kind of external all-absorbing power.
If you want to get, the best photos of the Dark Hedges get there as the sun is setting or if you are an early bird get there very early in the morning for sunrise and also at this time you avoid the potential of crowds of people.
I hope you are enjoying world addicts and enjoy reading our articles all about the world and travelling.