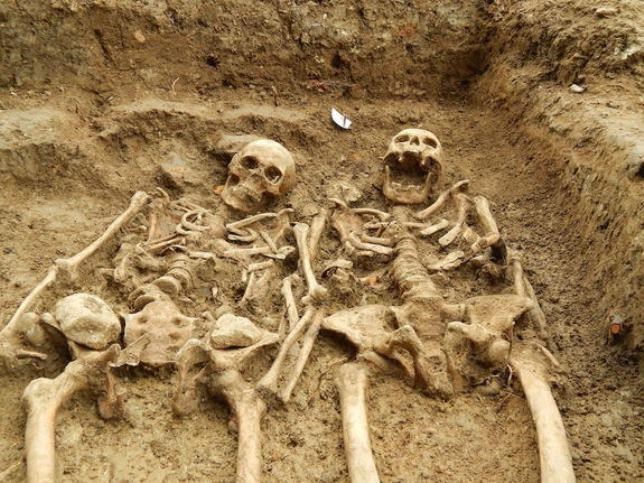 Almost seven hundred years ago the Chapel of St. Morrell was located in east Leicestershire, England. Although today, the church and all of its loyal gatherers have since passed on, leaving behind nothing but only some stories told by their graves and surviving possessions. Including the newly uncovered grave which contains bones of a couple holding hands.
From the starting, Morrell was one of the busiest towns in Leicestershire, England, but unfortunately, there are no pictures from this period. But archaeologists from the University of Leicester are pretty serious about finding some answers as they continue to dig up this long lost community one bone at a time.
This is one of the most jaw-dropping graves they have unearthed as the couple have been holding hands for the last 700 years. This loving couple continues to practice their wedding vows in a single grave. The scientist estimated that two lovers have died sometime around the 14th century.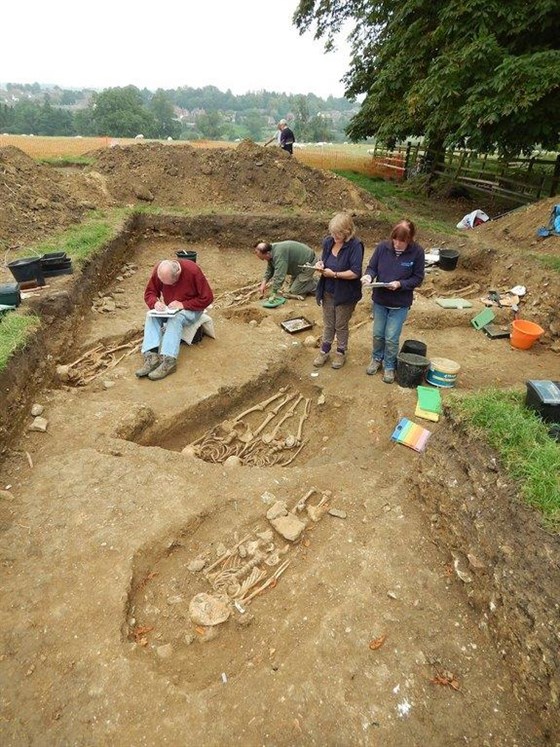 At that time the St. Michael Church in Hallaton served as the popular city centre, with frequent fairs, and plenty of people. Due to the fact, that the couple are buried alone and far away from the local church cemetery in Hallaton, some doubt that they were ill, foreigners, or even criminals.
But another case can be that they just liked to live out on their own, away from city life. Hence the family that laid these two to rest with tears knew that even after they died, they would want to be away from all of the chaos of city life, on their own piece of land just on the outskirts of civilisation.
The happily-dead couple were Christians, we know this because their bodies were buried facing east-west, which was the traditional Christian burial method during that period.
These are not the only graves found with double occupants inside, confirming that this was not an unusual practice in Leicestershire.
Other bodies which are found at this site include an older gentleman with a damaged skull, from what looks like a heavy bang to the head with a weapon during battle. There is also a younger man found buried with knees drawn up to his chest and teeth damaged.
Along with bodies the remnants of the church are also being dug up. Many chapel materials such as stone masonry, tile, silver coins, and wall plaster have been found, narrating a story on their own. From these materials, it is found that these people lived between the 12th and 16th century.
After the crew continues to dig out the site to get more information about the culture that once lived and thrived here. Because there are no remaining photographs of the actual church back in today's time, Although it is impossible to explain the recovered bodies and materials fully.
We don't know who these two lovers were like in life, but it is evident that they must have loved each other very much–otherwise, who would make them share a grave for the rest of forever?