Today was another early riser because we wanted to get on our trail before the sun got too hot. So we caught the bus to the top of the Kailib trail at that was about 08:15. The descent down to cedar ridge was pretty easy, and we stopped a lot to take some good photos and drinking plenty of water.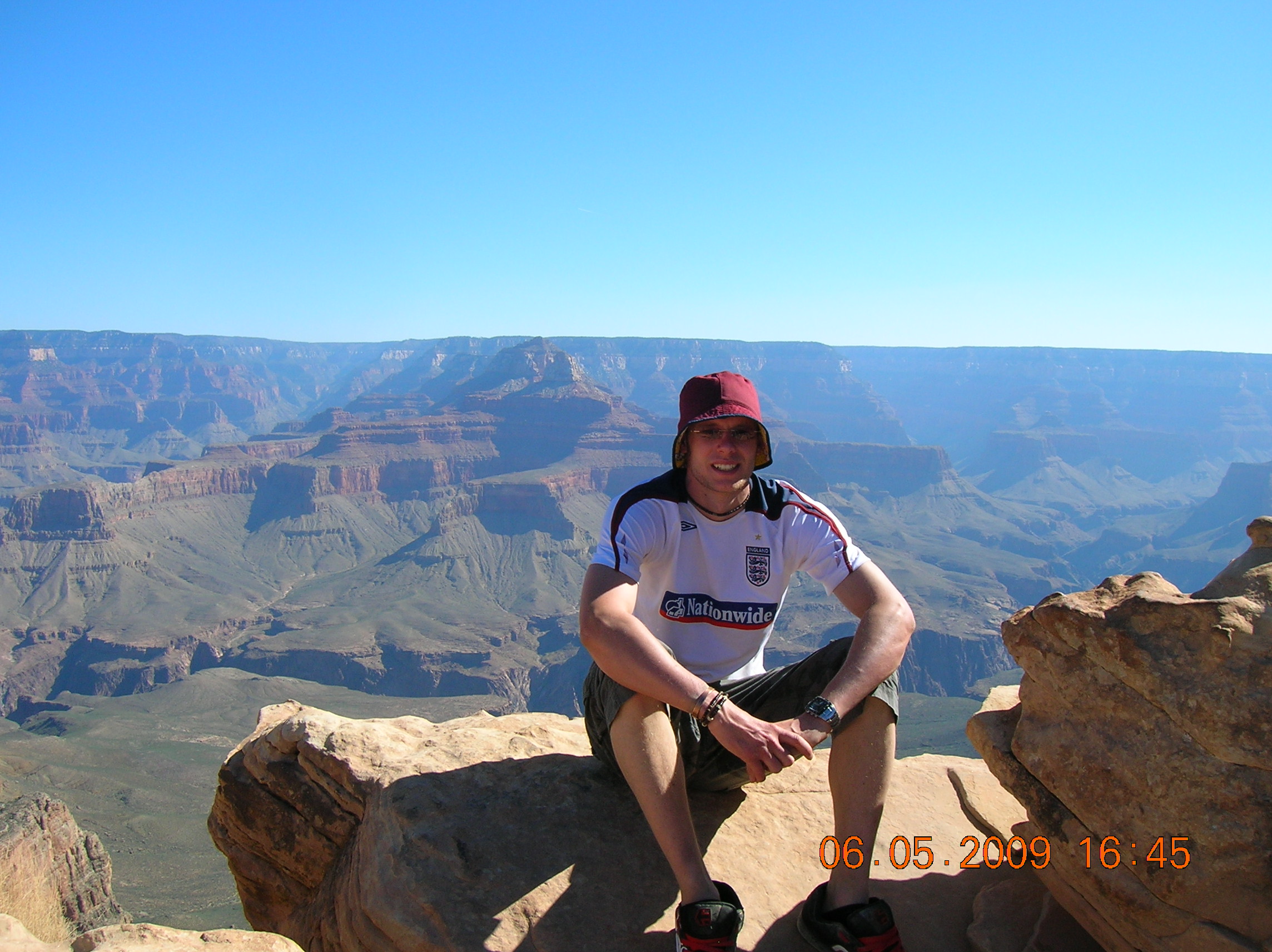 We walked right past the 'OOH AHH' point and got halfway between Cedar Ridge and Skeleton point when Jane decided it was getting too hot and wanted to turn round and head back and to be honest I was a little disappointed but glad we did turn round. The temperature at the bottom of the canyon is 30 degrees hotter than the top, so the heat was getting a little uncomfortable. On the way up it was very steep and was very difficult to keep pushing on as the heat just got to you, but we did it and boy were we exhausted we managed it to do the complete round trip in just under 3 hours which was good.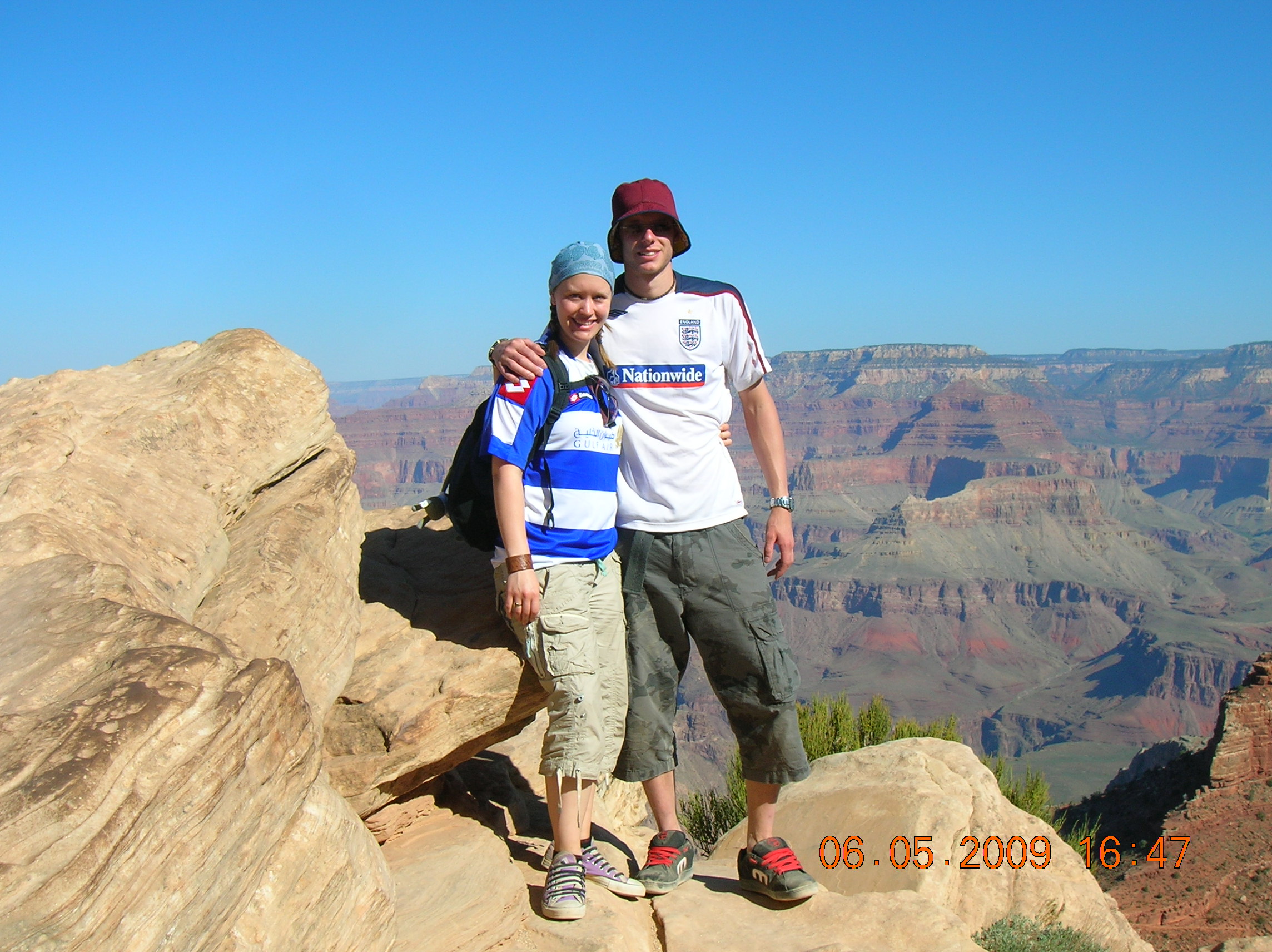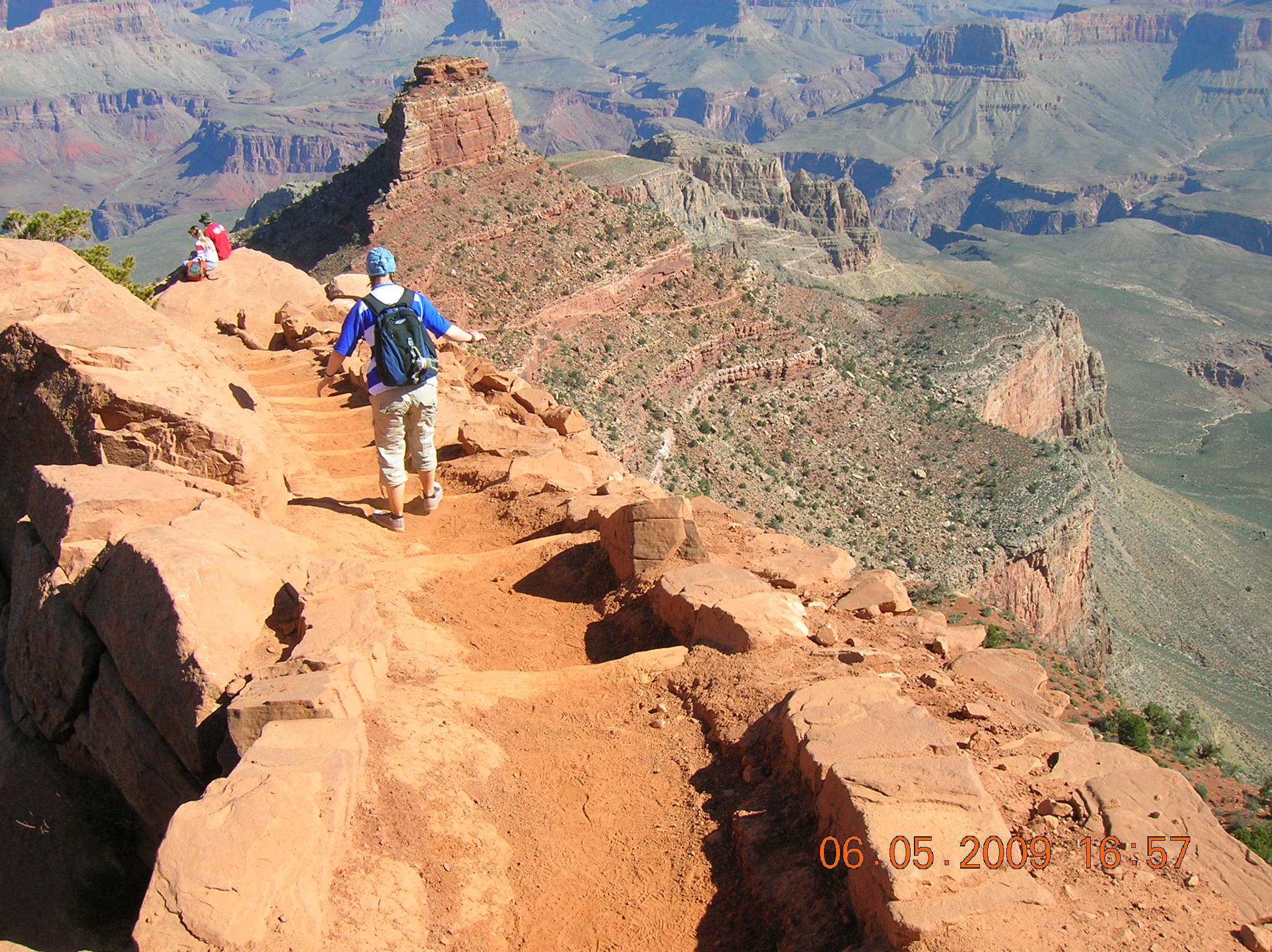 We headed back to the camp to Chillax and did some washing this was very nice just doing nothing. Once we had done our laundry, we just cooked dinner, Pasta with pesto sauce lovely. I have been waiting for this for an age and seeing as it was only Rachel that didn't like Pesto we couldn't have it grrrrrrr!!!
After eating we headed to Mather point and watched the sunset over the Grand Canyon it was beautiful!!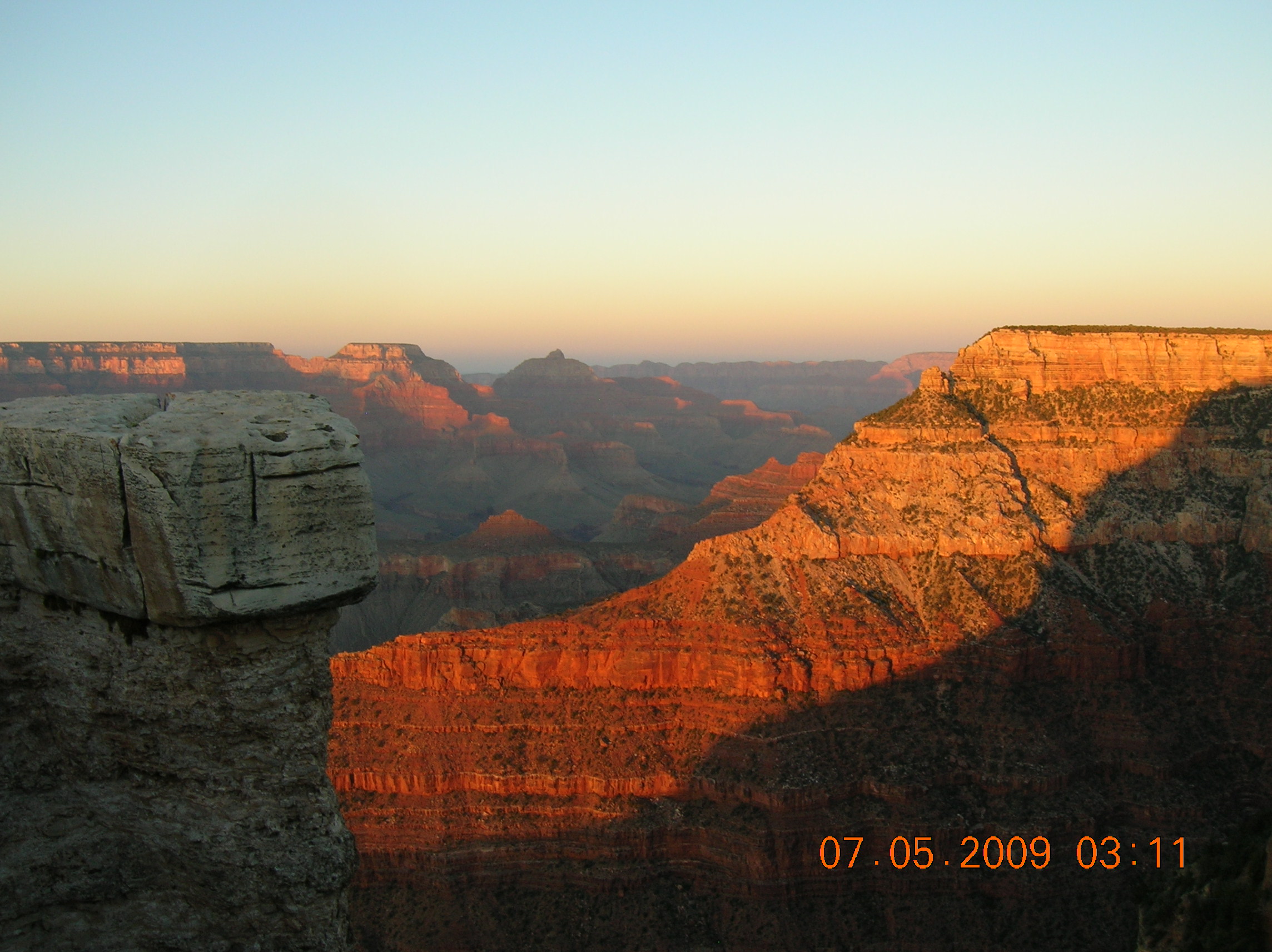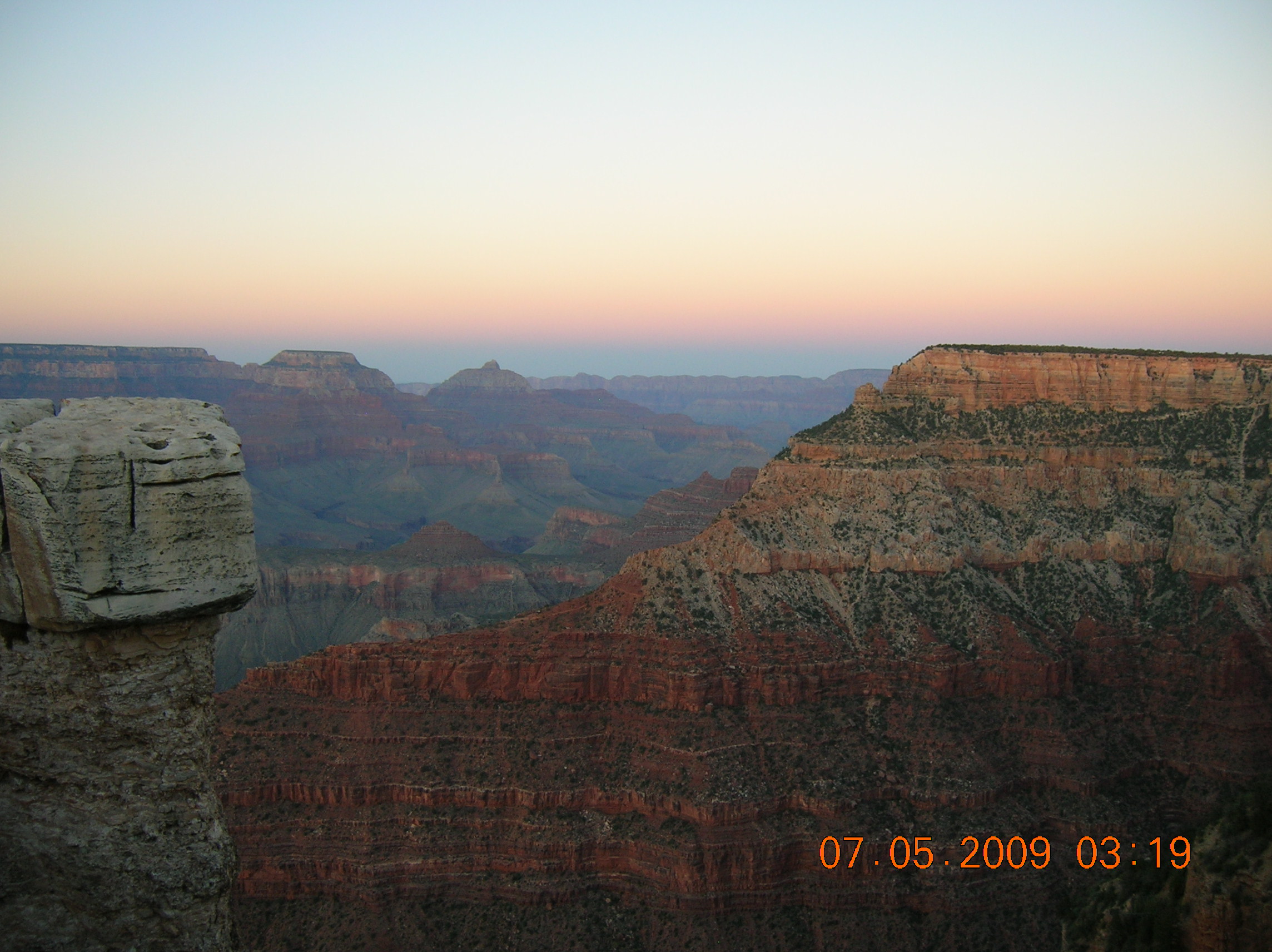 Bring a football and rugby shirts was definitely a good call because you don't get as hot or sweaty!!
That was pretty much our evening nice and relaxed after a hard morning in the DITCH!!