So today Jane has gone back to Bedford to see her family and I decided to stay home and catch up on a few projects I am working on and also get the bikes ready.
I took them out of the garage and bought them up to our flat 🙂 If my mother is reading this she would be going ape already 🙂 However I am home alone and after having to dry my trainers last night in the oven because every pair I own got drenched I had gone past the stage of caring.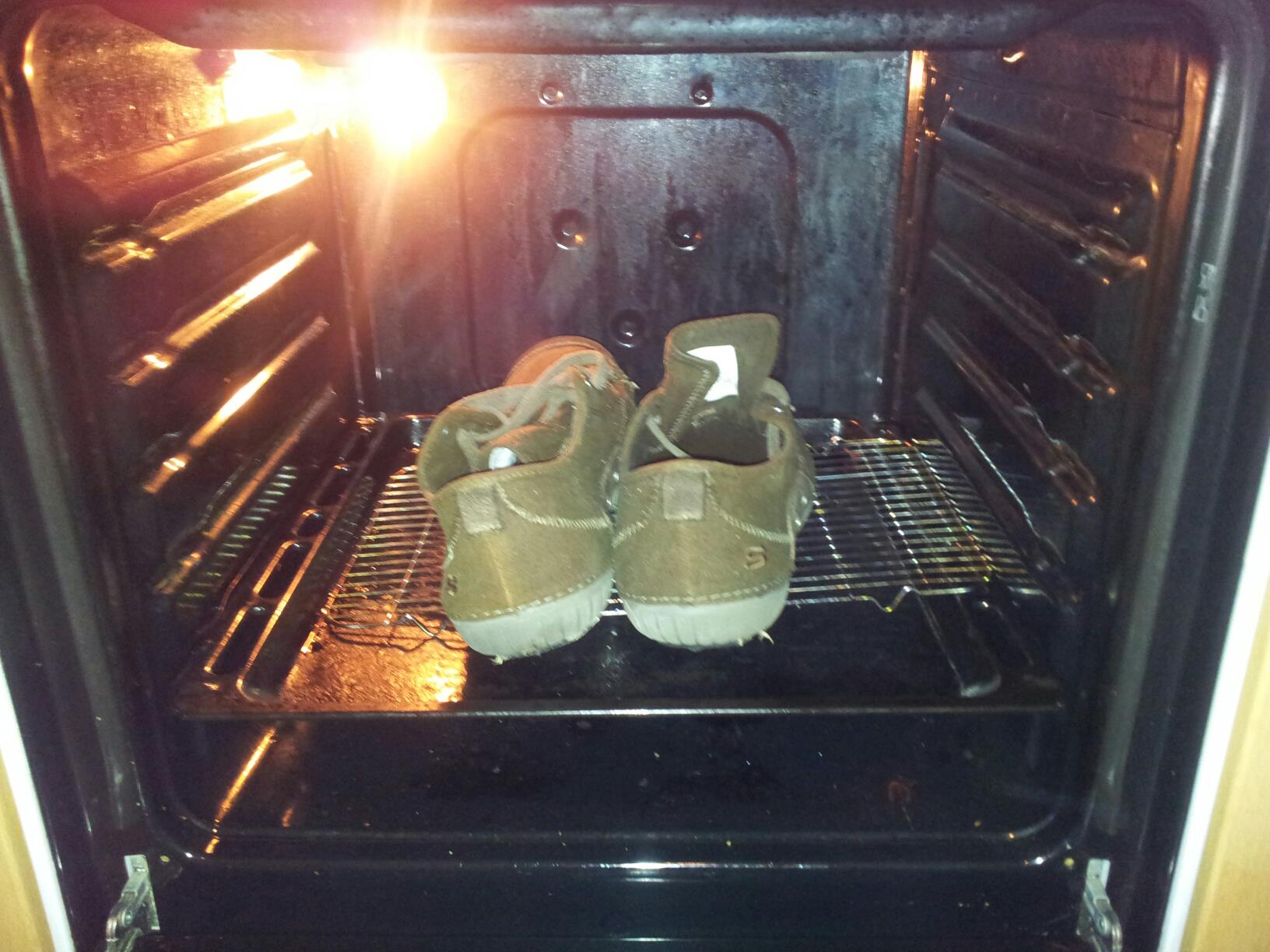 Believe it or not it was quite an efficient way of drying them, also was quite warm ready for my walk to the pub 🙂
So todays tasks was to get the bikes prepared for the trip, they had already been serviced by The Bike Store and so we new that mechanically they were good, I just needed to fit the 'D' locks and get the lights on along with cleaning them up.
Fitting my 'D' lock was easy enough as I have a big frame and so it fitted nicely. However Jane's was not as easy to fit and I am still not sure its in the ideal place but I couldn't think of another place for it so that will have to do. I also fitted the video camera bracket to the handlebars of Jane's bike so you can get some action video of the trip.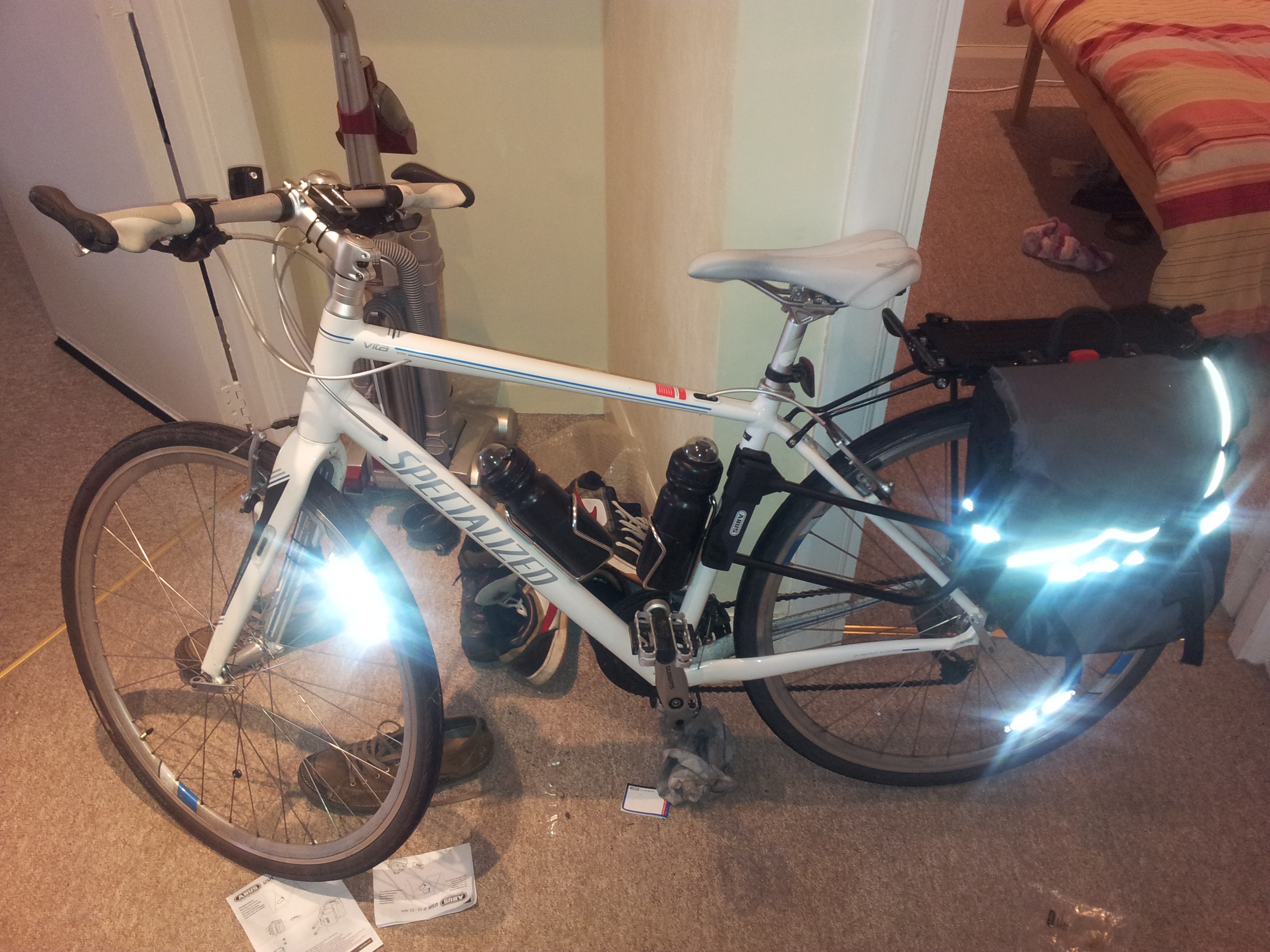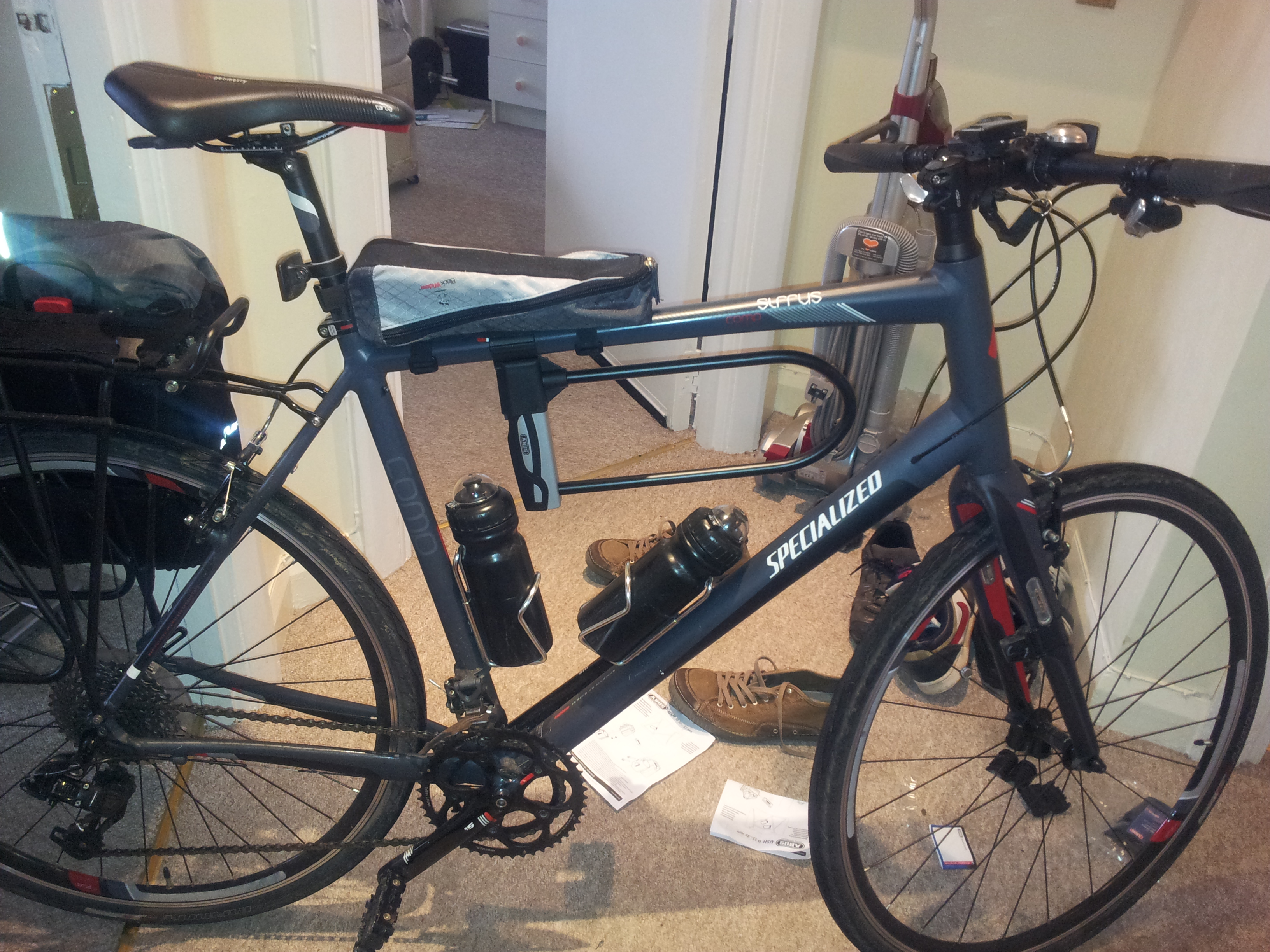 That is pretty much all the news I have for today, I am off back to teh pub tonight to try and raise more money for Help For Heroes as it is teh last weekend before we leave.
We both are getting quite excited by this adventure its going to be a huge challenge and I would like to thank the friends and family that are right behind us 🙂
Thanks again.