We've arrived back in New York city to cold wet weather, but I suppose we had to hit bad weather at some point. We managed to persuade the hostel receptionist that we needed a room as we had been travelling all night, all she had was a bunk bed which was fine in fact we snapped her hand off.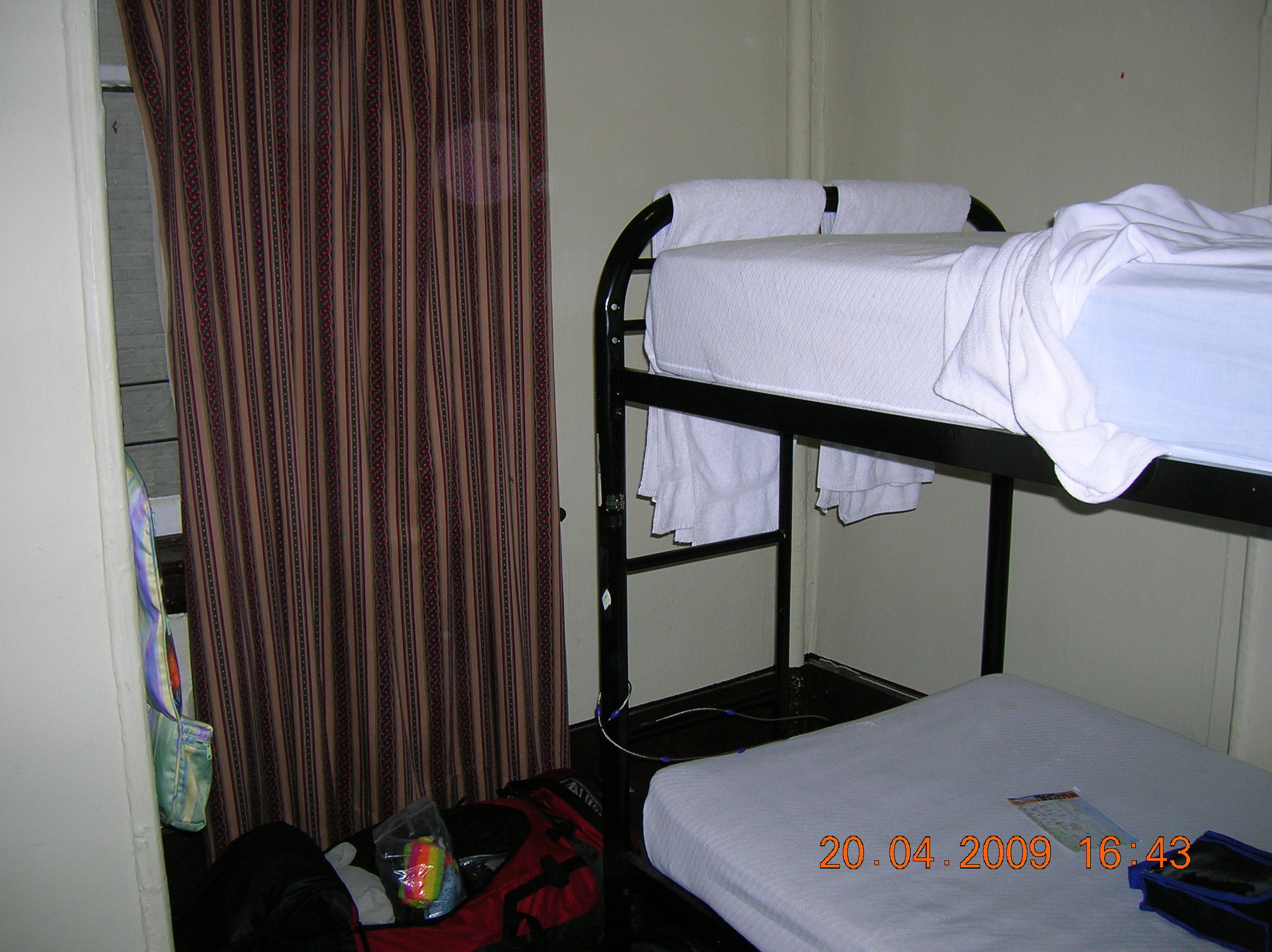 The room was not going to be ready until about 09:00 so we decided to find breakfast we found a McDonald's we had a breakfast it was awful in fact it was a disgusting McDonald's so we have now decided not to venture to a McDonald's for breakfast again.
The Hostel was a dump in fact it was disgusting it was dirty the walls were falling apart looked like something off DIY SOS it was nasty but it was cheap so we couldn't complain too much. They also want $10 a night for the internet so I told them to poke it up their bums. We managed to get a flaky internet connection but it was desperate.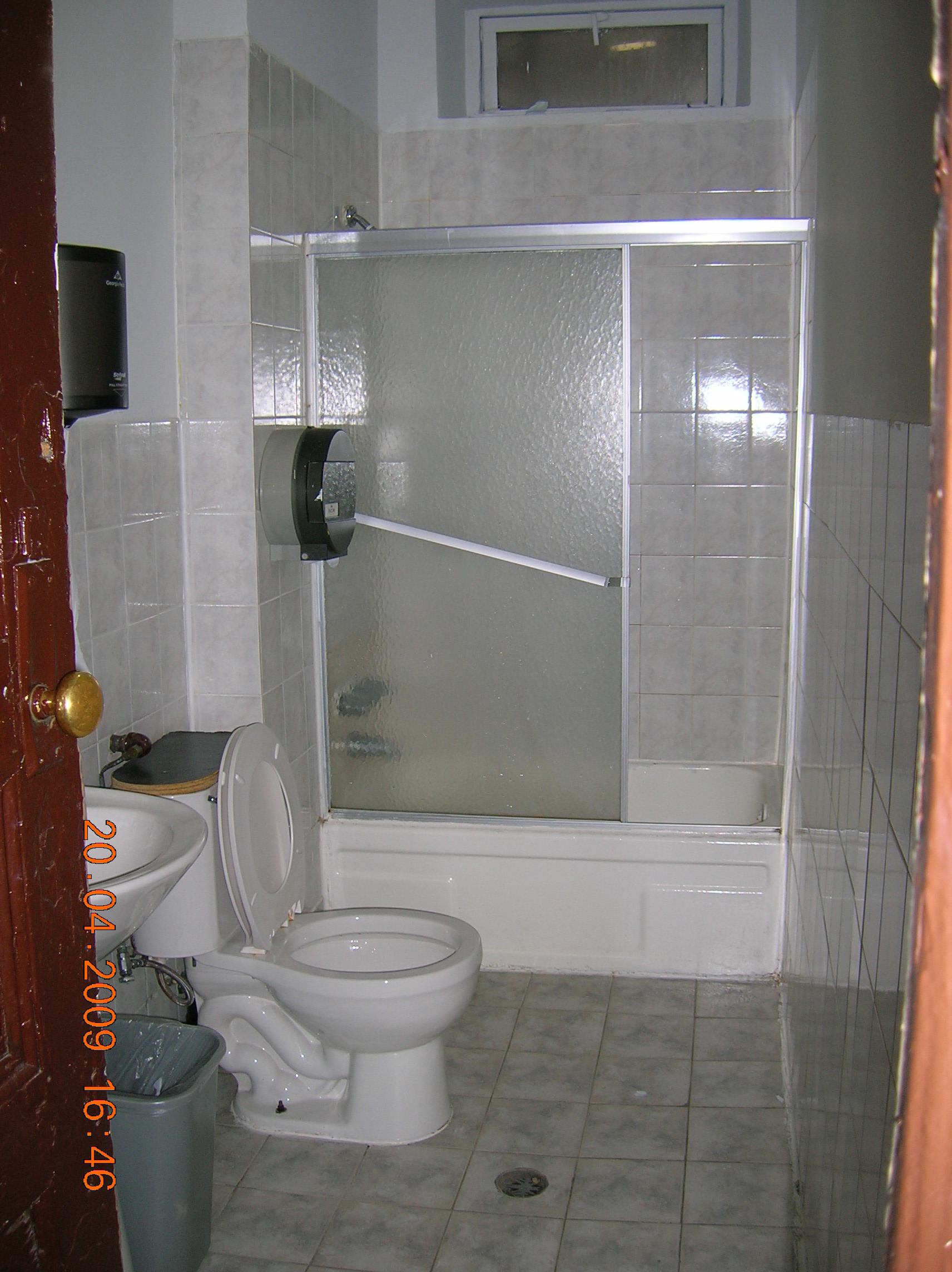 This was our self catering facilities not exactly what we had in mind there was no cooking equipment what so ever we were really disappointed.
After freshening up in our communal bathrooms which were also disgusting, the shower cubicle entrance was so small I had to get in sideways. We headed to downtown Manhattan and got on the free ferry that goes past the statue of liberty the weather was pretty awful and I was just not in the mood and was very disappointed on how small the statue actually was!!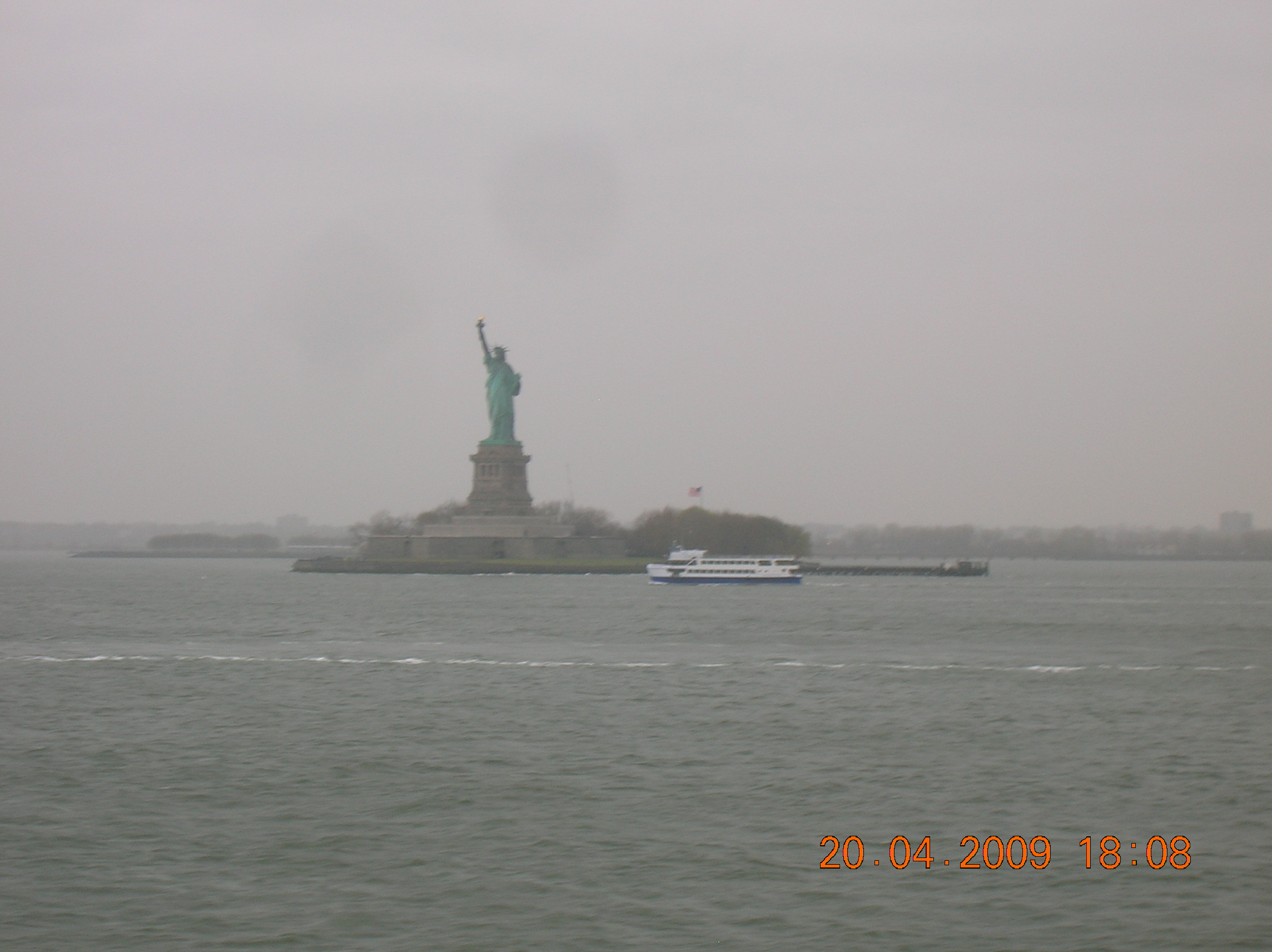 We now headed to the Rockefeller centre, when we arrived we were both not that impressed and due to the rain we were soaked looking for it so we decided to head for the public library.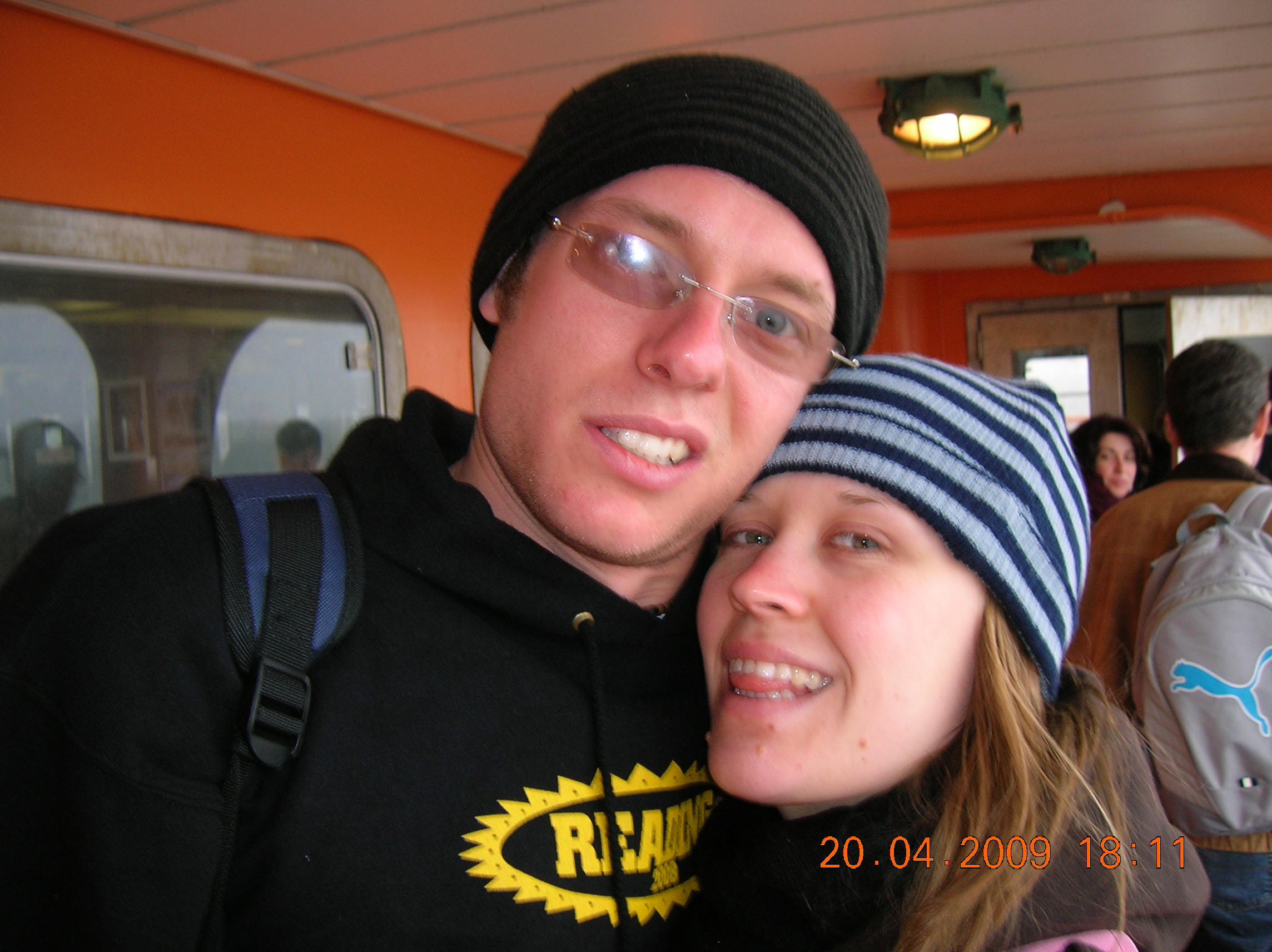 It was wet cold and windy!!
The public library on a nice sunny day would have been nice but we were soaked and I couldn't quite understand why Jane wanted to spend the afternoon freezing cold and wet in an unheated library so we had a bit of a tiff and decided to go back to the dump of a hostel to dry off and warm up. We were soaked an tired!!
Back at the hostel decided that we did not want to go back out so we ordered in Dominoes Pizza it was sooooo good in fact it was perfect and they delivered it right to the hostel.
We got an early night because we were exhausted.