8/4/16
Vic to Esperaza
Left around 11am… the landscape appears more Tyrolean by the mile!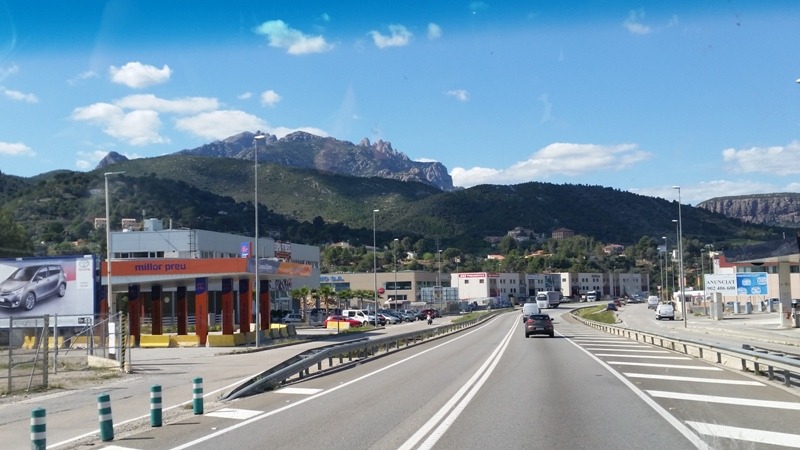 We fuelled up in Ripoll, and bought bread.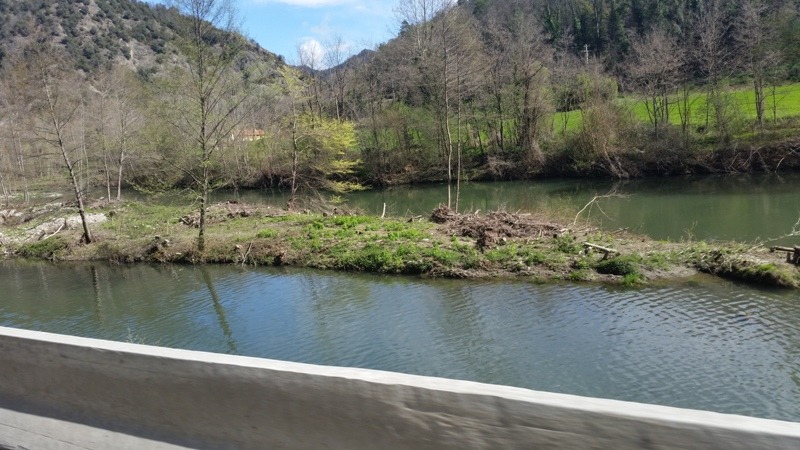 It's lovely to see rivers, weirs and locks on the journey, instead of dry ramblas.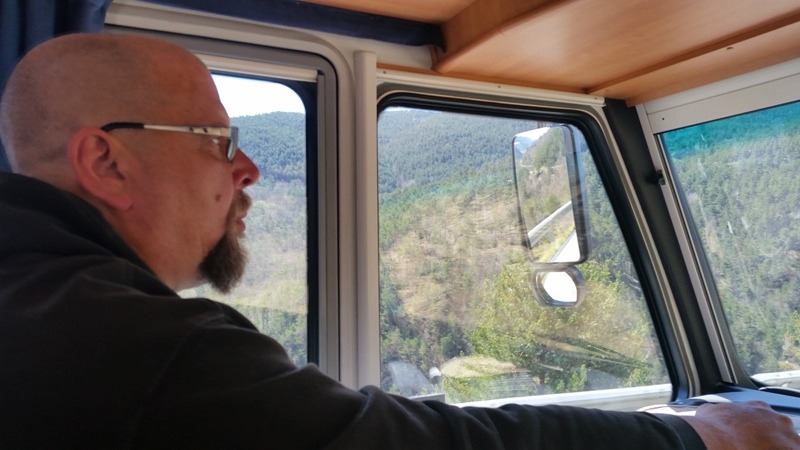 Nick was keen to show me the N260 – the boys had done this road on the bikes last August (downhill of course in the other direction)!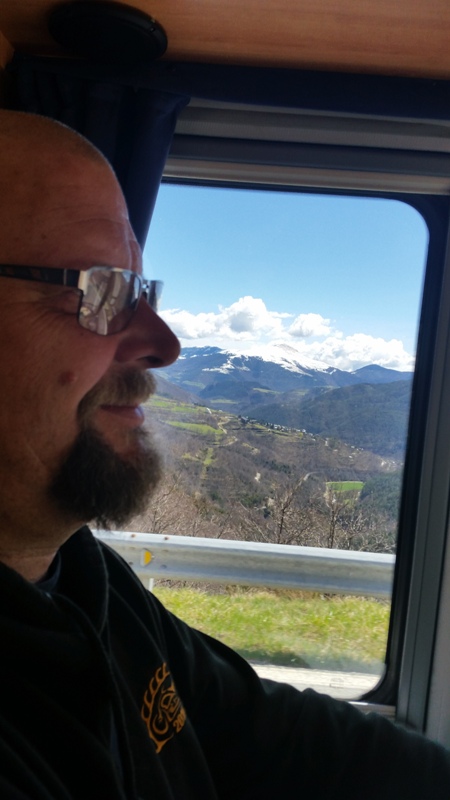 Up and up we went,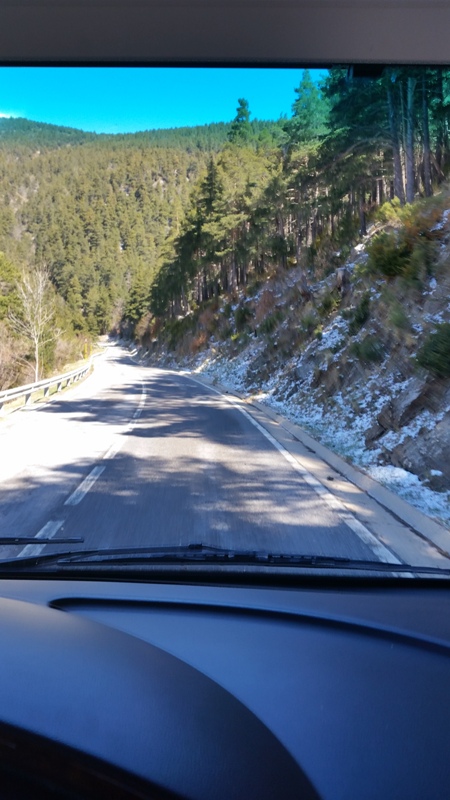 and up, and up…. 1800m up for lunch!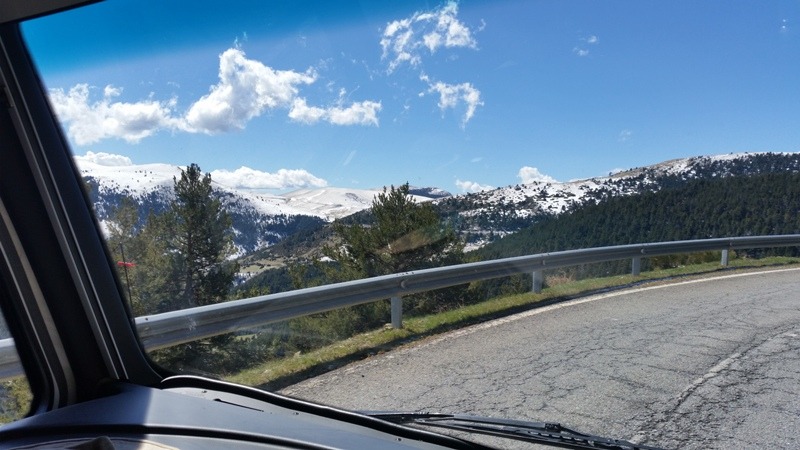 I built a snowman!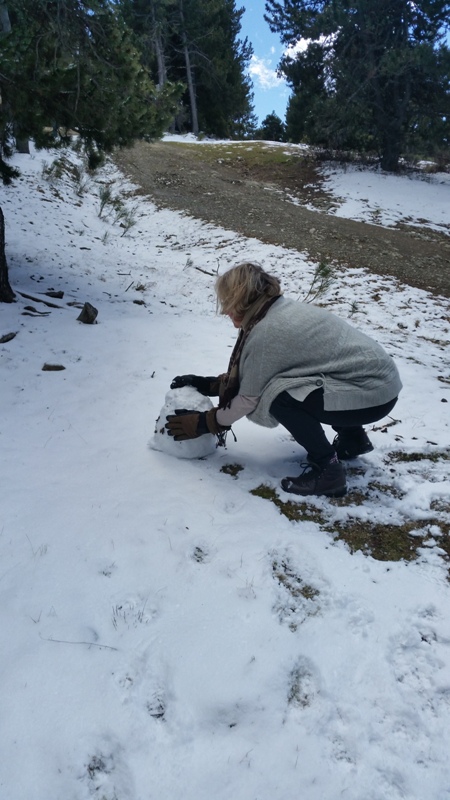 and had a snowball fight with Nick (someone was on my side – I landed a couple of corkers!).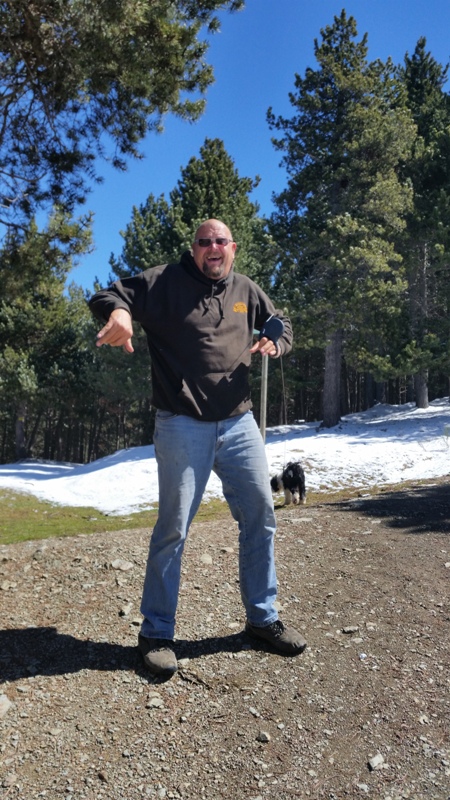 Bertie loved the snow… just bounced around sniffing and snorting, occasionally eating it and having fun!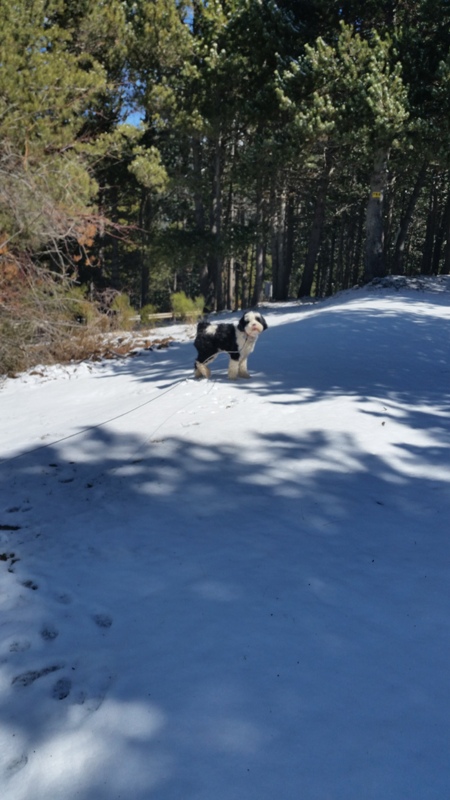 Never eat yellow snow…..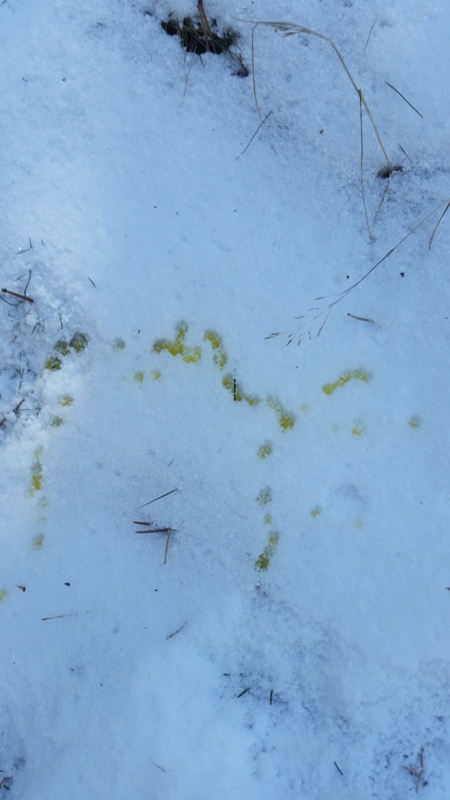 Having built my snowman I wanted to relocate him closer to the bus…. his head fell off….. and Bertie ate it!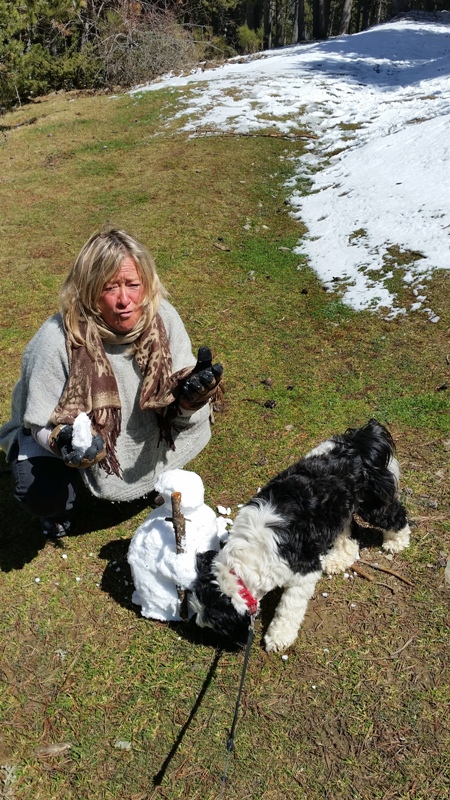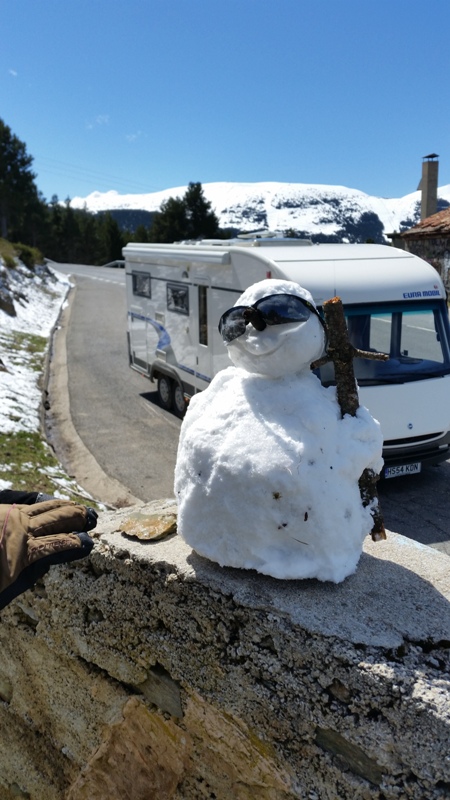 We crossed the border into France at Bourg Madame/Puigcerda.
We decided to take a look at the N116 and then go for the D118 along the Aude Valley… now there's an interesting road!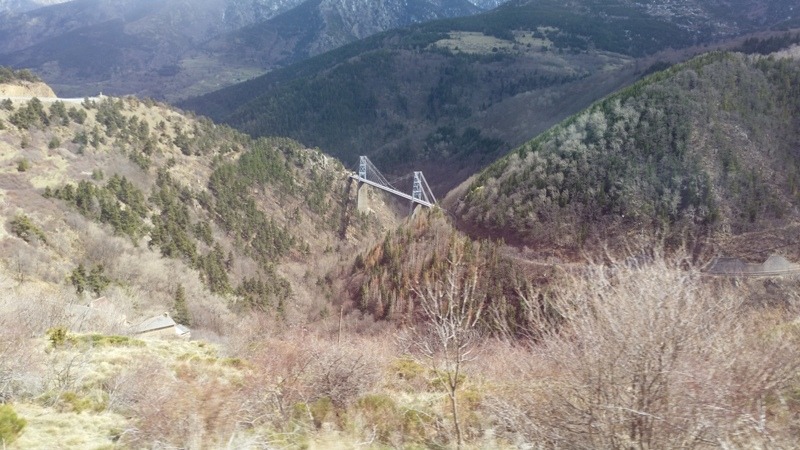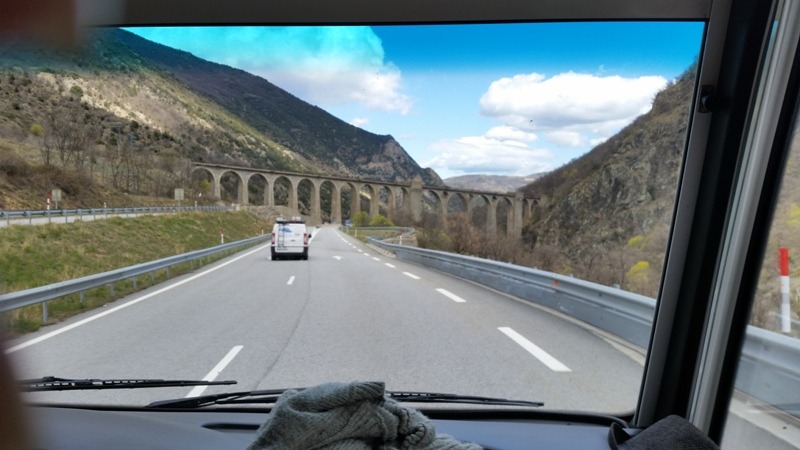 Should've gone to Specsavers Lindi – After missing our turnoff, we overshot the D118 by about 9 kms… round we went – it was snowing lightly when we started.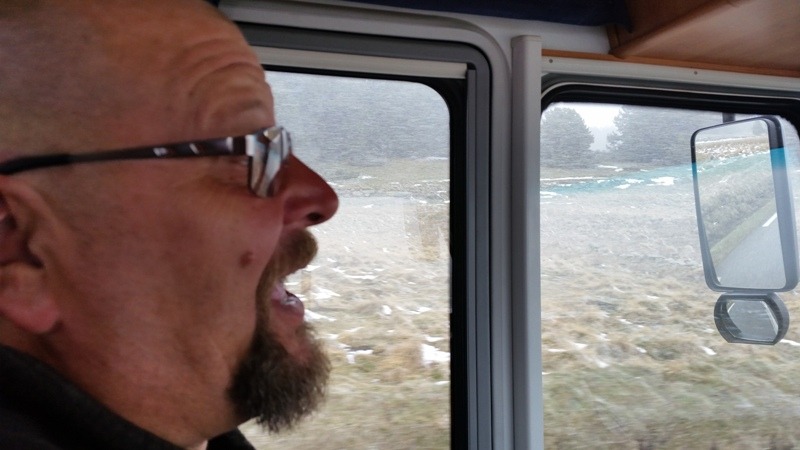 We got overtaken by a Citroen CV van in a hurry – but he'd forgotten to shut his back door!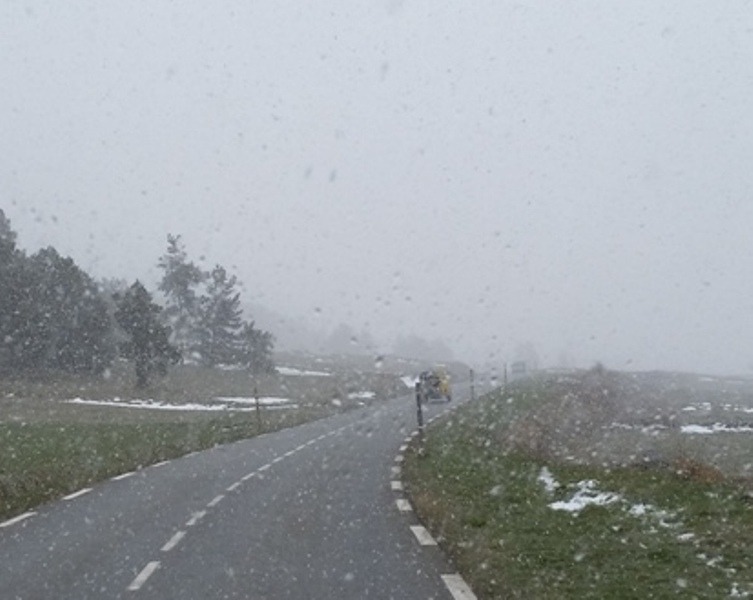 Needless to say at the next left hand turn his rucksack had fallen out and was by the side of the road, and more debris later… but no sign of him! The snow got worse…. and worse…. (Nick thought it was hilarious)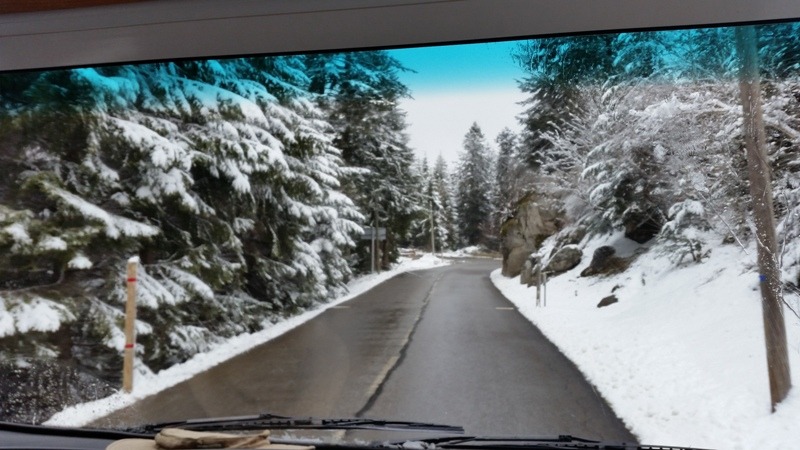 At one stage when everything was breathtakingly snowy yours truly was heard to exclaim "I'm in Narnia! Bertie you can be Mr Tumnus, because Daddy hasn't got the legs for it….. "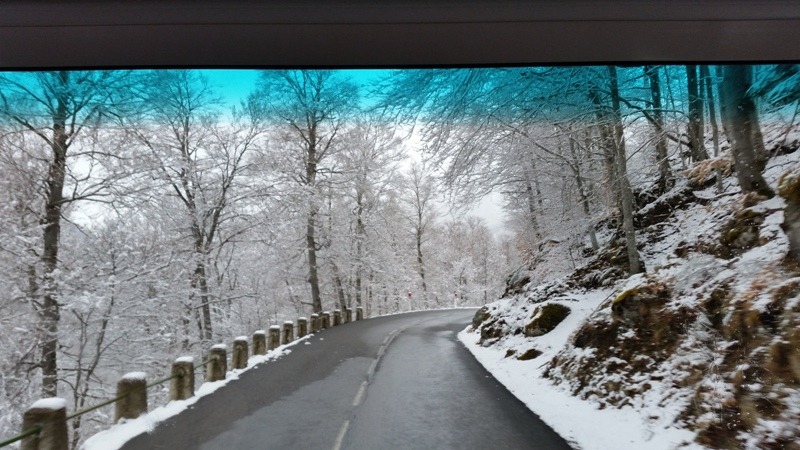 It was so beautiful, and we just kept climbing, the temperature kept dropping (-2) and the snow kept falling!
Then suddenly we went down a little lower, and emerged into Autumn, with orange leaves everywhere.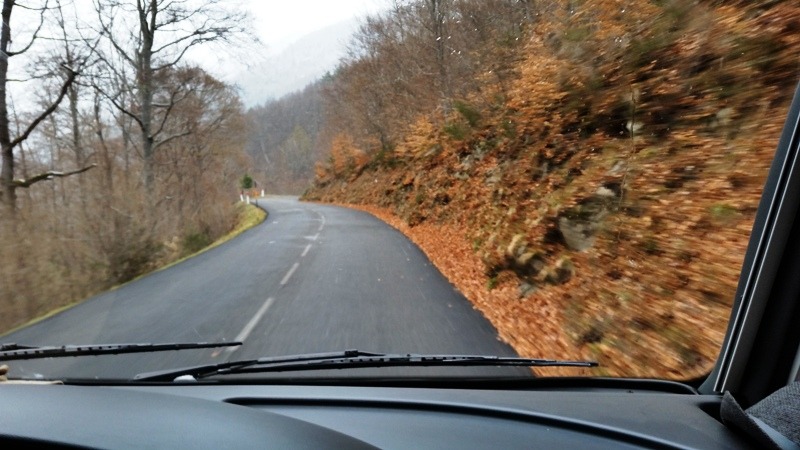 We picked up the Aude river and followed it down in to various gorges, including the Gorge of St George (!)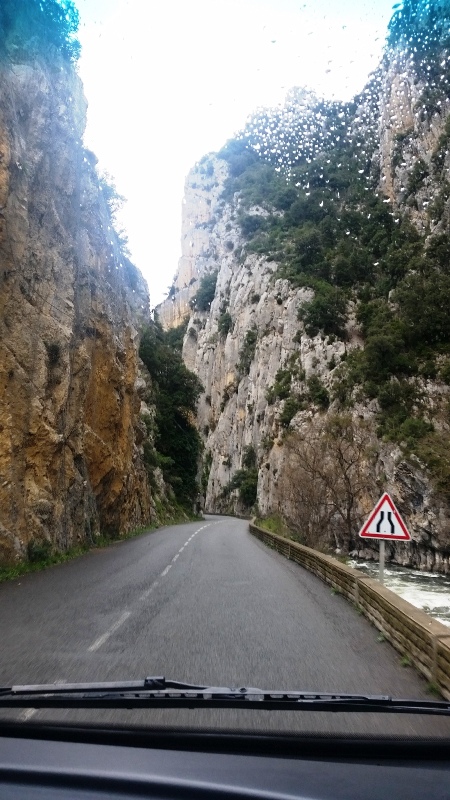 Some of the rock overhangs caused some very sharp intakes of breath along the road – more than one hair-raising moment –
in fact, "shart" became my new fave word of the day!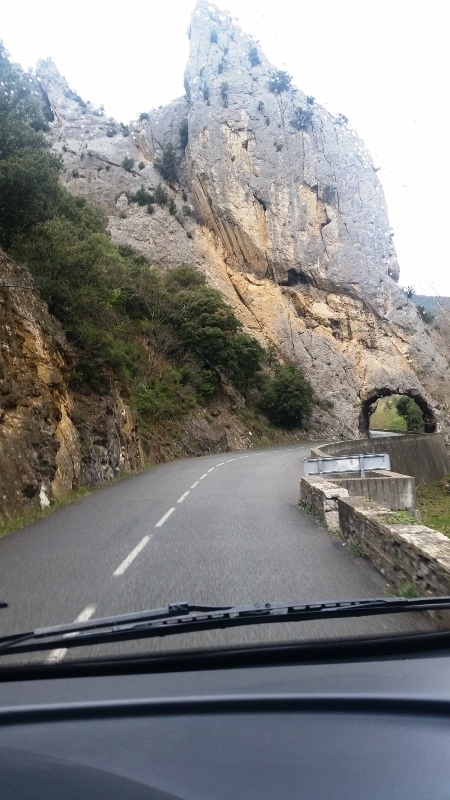 We aimed for the aire at Esperaza, and guess what? The Circus had come to town – literally!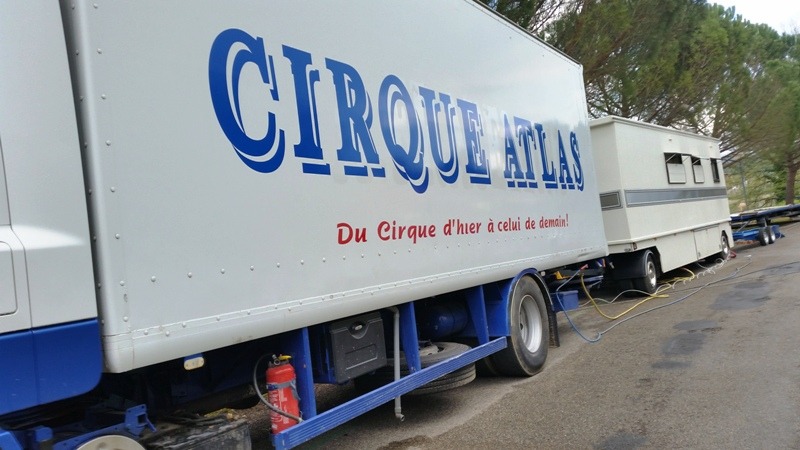 Instead of camper vans the spaces between the trees were occupied by horses, llamas, bullocks and camels!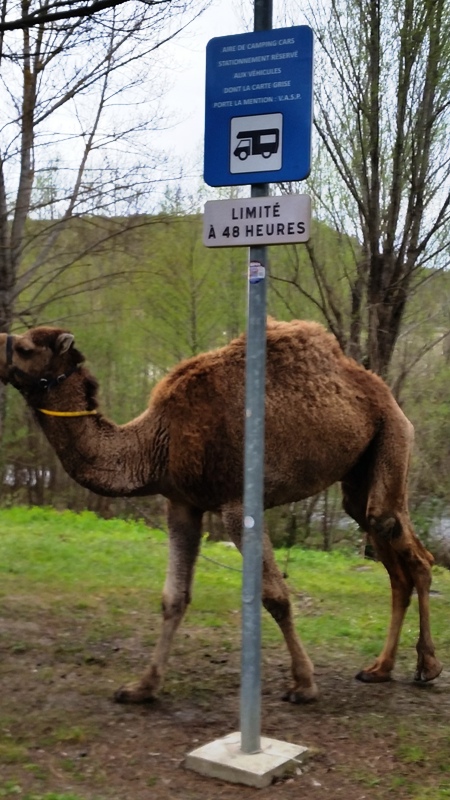 Bertie does NOT like camels lol!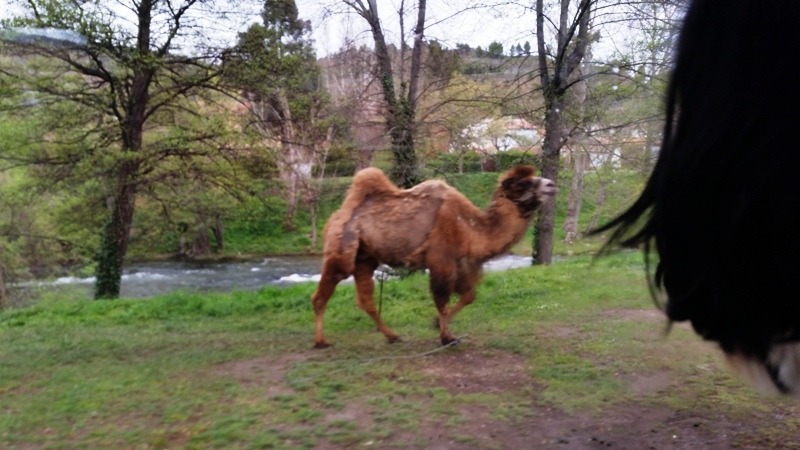 We found a spot and parked up.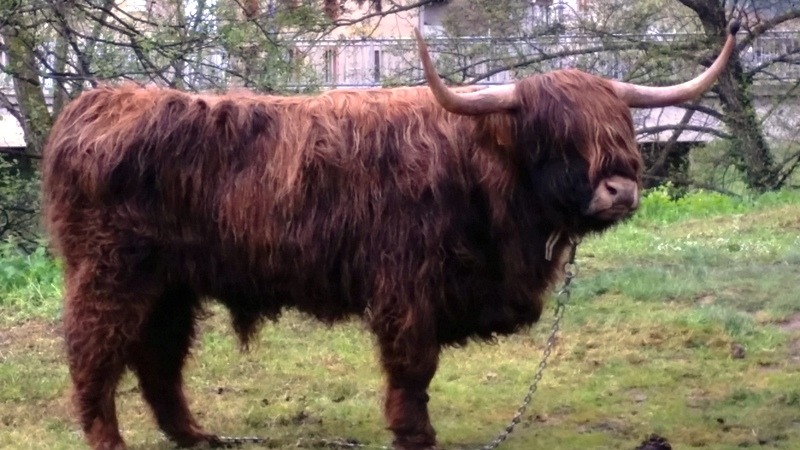 I said out loud "Today COULDN'T get any weirder!" but as usual I spoke too soon… it really could – there's a bloke outside wearing a skirt, talking to a tree!!!!! OMG what was in the water last night???
I'm sorry, I couldn't hold it all in – it just burst out in fits of hysterical laughter…. I cried, wee'd a bit, cried some more… even now it would take very little to send me into more hysterical laughter. Nick took a picture and put it on Facebook…the bar steward! For those that don't have it… this is the rather unattractive picture of me completely losing my sh*t….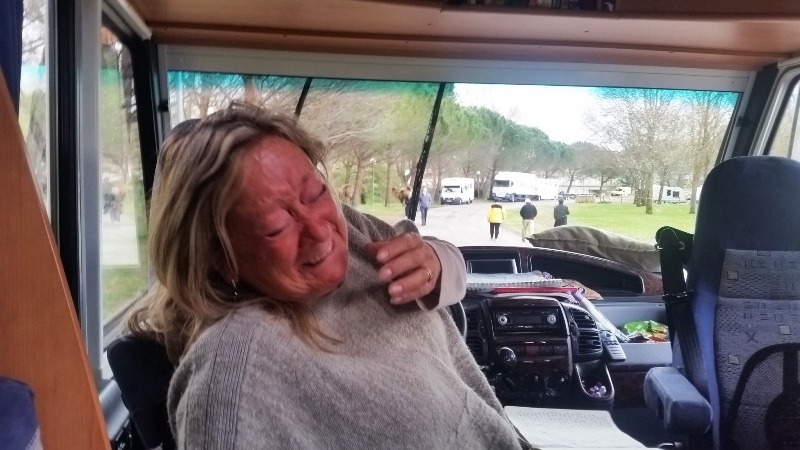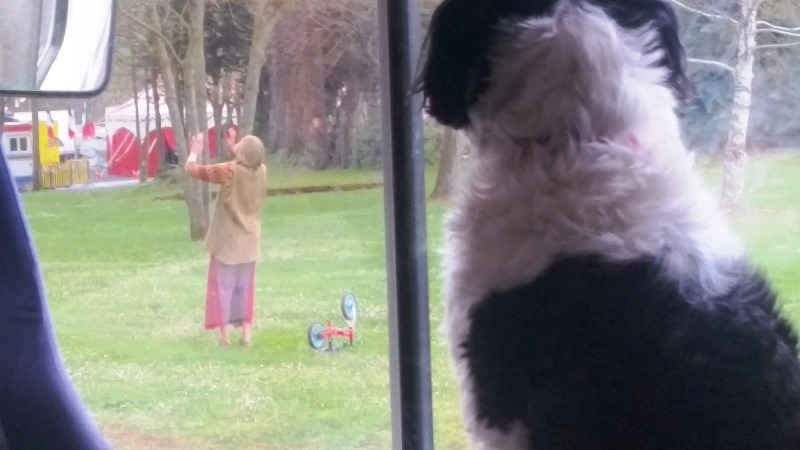 He made it all up to me by making supper which was delicious – so I made him a strawberry millefeuille for pud.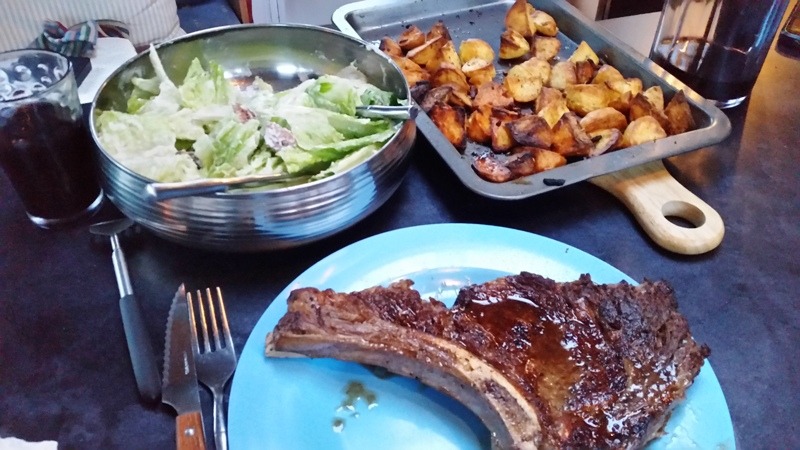 Sat blogging for a couple of hours and now it's time for beddybyes!